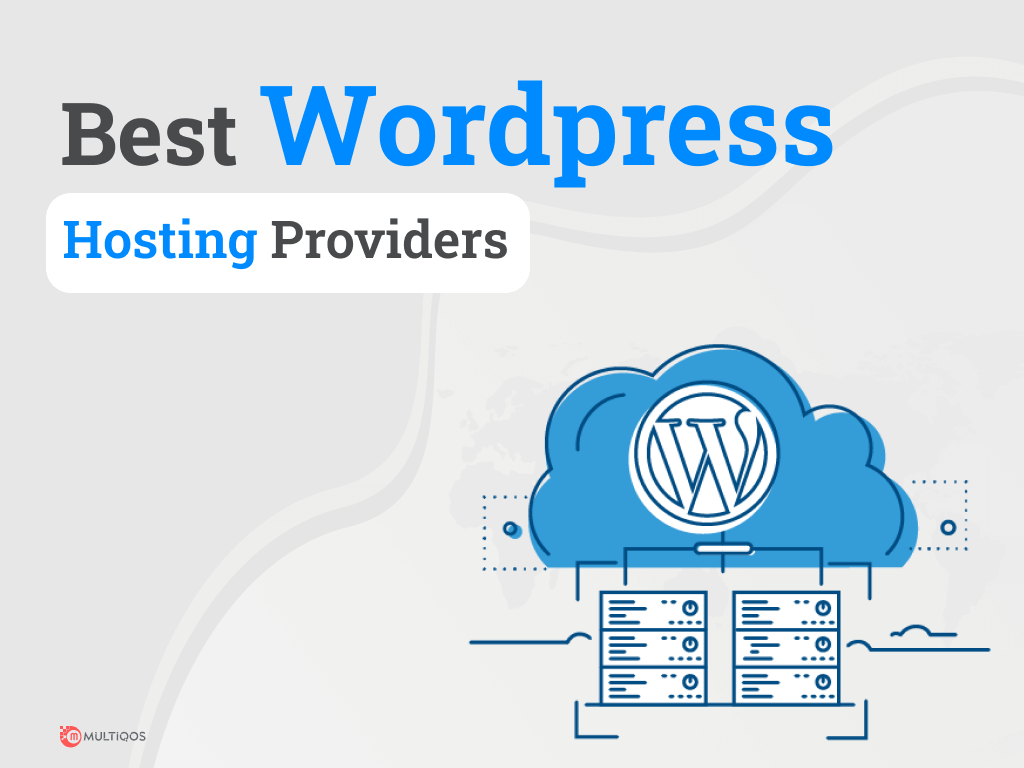 Web Development
10 Best Hosting for WordPress in 2024 – [Pros & Cons]
Overview A good website relies heavily on quality web hosting. Getting the top WordPress hosting sites may help you boost sales while also improving your SEO. Using the best WordPress hosting…

Kashyap Pujara
Overview
A good website relies heavily on quality web hosting. Getting the top WordPress hosting sites may help you boost sales while also improving your SEO. Using the best WordPress hosting services allows you to provide a high-performance experience to your visitors. It differs from ordinary hosting in that it only allows you to host your WordPress sites on a single server.
The dependability and stability of your WordPress website are dependent on the WordPress hosting provider you choose. It is dependent on the hosting company you select. In terms of service and quality, the WordPress hosting companies on this list are the finest.
But before we dive into learning about the most popular WordPress Hosts, let us take a sneak peek into the key differences between WordPress hosting and shared hosting, which helps you during web development. 
WordPress Hosting vs. Shared Hosting – The Key Differences
Many web providers, you may have seen, offer both standards of shared hosting and WordPress hosting options. These are two completely different concepts. Let's take a look at their discrepancies one by one to see why:
When you sign up for shared hosting, you're paying for a specific amount of server space. You may install whatever content management system (CMS) you want, but efficiency can never be as excellent as a dedicated server, for example (i.e. one that is reserved for your use only). 

When you pay for WordPress-specific hosting, you're typically paying for less congested servers. Each of these servers is pre-configured to provide you with a better WordPress experience straight away.

WordPress-specific hosting frequently includes security features designed specifically for the CMS.

As WordPress-friendly providers are more informed about the CMS, they can provide better assistance.

WordPress-optimized web hosting often has faster loading times. Their servers, for example, are optimized for WordPress and frequently contain features like server-level page caching.
Many WordPress providers will also take better care of recoveries for you, which would be a tremendous relief. There's probably no legitimate reason for a WordPress fan to use standard shared hosting these days. WordPress hosting plans typically start at a low price, making them the finest option – even if you're on a shoestring budget.
Also Read: Web Development Trends To Look For In 2024
10 Best WordPress Hosts for 2024
Here are the top ten WordPress hosting platforms that you can look towards in 2024:
GreenGeeks
GreenGeeks is a prominent budget web hosting service that focuses on using green energy and developing an ecologically friendly WordPress hosting service, as the name indicates. However, this concentration does not detract from GreenGeeks' ability to provide quick load times, and the company also provides decent performance for the price.
GreenGeeks is our top pick because it provides the finest balance of performance, reasonable costs, and ease of use which business provides web and mobile application development services. Essentially, it's a reliable alternative that provides good money's worth. You may locate quicker hosts if you are ready to pay extra. However, at the price charged by GreenGeeks, it's difficult to do much better.
Security and Support:

24/7 customer service

over chat, complaints tickets, and calls. The system also runs regular malware scans and has proactive firewalls

Speed Testing Results:

Pricing:

With discount pricing, WordPress hosting services start at $2.95 per month and include free backups and a CDN.
Flywheel
Flywheel is a WordPress hosting service that caters to both individuals and businesses. It offers a variety of plans at various price points, all of which have advanced features. Overnight backups, complimentary security scans, and the option to construct staging sites are among the services available. WP Engine currently owns Flywheel, as of 2019. Despite the fact that their costs are nearly the same presently, the two are indeed administered individually and have unique features.
Security and Support:

Flywheel provides live chat support 24 hours a day, 7 days a week, 365 days a year. If you really need a quick conversation, to monitor the validity of a ticket, or to consult their useful assistance materials, you can instantly access their support channels from every page on the Flywheel dashboard. This host is similarly worried about security. They impose stringent login requirements and go to considerable lengths to ensure that your site is secure and free of viruses.

Speed Testing Results:

Pricing:

This feature, along with its vast selection of plans, makes it a great alternative for anybody searching for a secure and fast WordPress host. Flywheel is, though, a subscription model; the cheapest option is $15 per month for a single location setup with a monthly visit limit of 5,000. Flywheel will quickly become prohibitively costly if you want to host numerous websites with large traffic, that whose other packages are similar to WP Engines.
WP Engines
WP Engine is unrivaled when it refers to sophisticated features like automated speed optimizations, adaptability, and security systems which help you wordpress hosting fastest. The problem is that, unlike the majority of other hosts on our list, these features are not free.
Security and Support:

WP Engine takes pride in its help desk and the customer service team more than lives up to the billing. We only had to wait two minutes for a representative to communicate with us via chat session, and he quickly answered our questions about Website security. One of WP Engine's most appealing features is its built-in security, which eliminates the need for possibly untrustworthy third-party plugins.

Speed Testing Results:

Pricing:

WP Engine is not a low-cost web hosting service. The lowest subscription, which includes top-notch security and fast speeds, begins at $30 per month. If you purchase for a year in advance, you can get two months free.
InMotion Housing
InMotion Hosting is among the most well-known names in the WordPress hosting industry. They only have a few tiers, but they provide a lot of WordPress-specific functionality like WP-CLI compatibility, a library of free templates, and automated backups.
Security and Support:

In the majority of the cases, InMotion Hosting provides prompt help through live chat, however, there are times when the wait can be pretty significant. This is due to their enormous popularity, but it might be disconcerting if you're a new client wanting to resolve a little issue. InMotion Hosting's support is courteous and knowledgeable, despite the (sometimes) irregular wait times. We'd even go as far to say it's their most powerful asset.

Speed Testing Results:

Pricing:

The WordPress Hosting plans (which we evaluated) from InMotion Hosting are quite reasonably priced, beginning at $7.99 per month for up to two sites with better functionality.
WPX Hosting
WPX Hosting is an intriguing WordPress hosting choice since it competes with professionally managed WordPress servers like WP Engine and Flywheel in terms of performance, but unlike other providers, it doesn't restrict you to a specific website on its own entry-level plans. If you have two or more sites, WPX Hosting may save you a lot of money compared to hosting like WP Engine and Flywheel.
Security and Support:

WPX Hosting provides above-and-beyond help via live chat, which is available 24 hours a day, seven days a week. They have a 30-second response time, which is among the fastest available. All of their plans include automated backups of data, daily virus scans (with free virus eradication), Intrusion prevention, and a designed firewall in terms of security.

Speed Testing Results:

Pricing:

WPX Hosting offers five sites, 10 GB of storage, and 100 GB of connectivity for just $24.99 a month. The fact that you can have five websites for that price is the most unusual feature, as most managed WordPress servers only allow you to have one.

Nexcess
Nexcess is a Liquid Web subsidiary that specializes in managed WordPress and WooCommerce hosting. The customized WooCommerce hosting services are particularly appealing because they were created specifically for WooCommerce. Liquid Web has also made significant investments in WordPress storage, so you can expect Nexcess to continue to add useful new features. Overall, it was one of the more cost-effective dedicated WordPress hosting options available, yet it still delivers good results.
Security and Support:

On all plans, Nexcess provides help 24 hours a day, 7 days a week, 365 days a year. The assistance is adequate and superior to that of a cheap shared server, but it falls short of that of more professional managed WordPress providers such as WP Engine and Flywheel. Nexcess is a hosted platform, thus it has proactive security measures and firewalls in place to secure your site. With the visual testing process, you also get handy features like automated backups and automated plugin upgrades.

Speed Testing Results:

Pricing:

Nexcess is reasonably priced in the dedicated Website hosting market. Its price is distinct in that, unlike most other hosted WordPress hosting, it does not impose arbitrary visit restrictions. Instead, you're simply charged for the amount of bandwidth you use. At full pricing, the entry-level service costs $19 per month once per site and 2 TB capacity. You will, however, receive a 50% discount for the first six months.
HostGator
Whenever it comes to internet hosting, HostGator is among the most well-known names, but not the well-respected. The hosting provider has had troubles with site performance in the past, but it has just turned a new leaf. In our every testing, HostGator's WordPress Cloud Hosting packages were among the quickest, and they feature both free upgrades and free SSL.
Security and Support:

On all plans, Nexcess provides help 24 hours a day, 7 days a week, 365 days a year. The assistance is adequate and superior to that of a cheap shared server, but it falls short of that of more professional managed WordPress providers such as WP Engine and Flywheel. Nexcess is a hosted platform, thus it has proactive security measures and firewalls in place to secure your site. With the visual testing process, you also get handy features like automated backups and automated plugin upgrades.

Speed Testing Results:

Pricing:

On all of HostGator's plans, they provide 24/7 assistance. When we tried assistance, we found them to be really kind and helpful, however, we may have to wait approximately 10 minutes to speak with someone. Their WordPress services also provide handy additional features like Automatic backups and the ability to add SiteLock and CodeGuard security.
Bluehost
Bluehost is among the most well-known and well-known WordPress site hosting, offering a wide range of packages at mid-to-high pricing. Customized backups and an improved cPanel interface are two WordPress-specific capabilities.
Security and Support:

Bluehost provides its customers with the SiteLock security package, which includes malware detection, eradication, and firewall protection. Continuing on to support, most people had one of the worst interactions with Bluehost. Waiting times for the online chat regularly exceeded half an hour, and the staff doesn't seem to know much about WordPress, based on our encounters.

Speed Testing Results:

Pricing:

Whenever it comes to efficiency and service, Bluehost isn't the best. They do, however, provide a broad selection of plans at reasonable pricing with acceptable security measures.
DreamHost
Unlike another web hosting, DreamHost focuses on both normal and managed wordpress web services. They provide a variety of options, ranging from basic hosting providers to premium hosting solutions with all the frills and trappings.
Security and Support:

DreamHost has reasonable response times. In a couple of minutes – roughly six in our case – you may contact a web chat agent, and the assistants were pretty informed on Website security.

Speed Testing Results:

Pricing:

They provide a good service at a fair price:  Managed WordPress hosting costs $16.95 per month and  Low-cost shared plans start at $2.59 per month for yearly billing and $4.95 for monthly billing. DreamHost, on the other hand, isn't going to blow you away with any one feature. One advantage is that DreamHost's standard costs are still rather reasonable. While there is a subtle distinction between promo and normal cost, it is nothing compared to what you'll find at GreenGeeks and Bluehost.
A2 Hosting
A2 Hosting is a well-known affordable website provider that provides shared Hosting provider at a reasonable price. One of the unique features of A2 Hosting would be that it's high-tier "Turbo" shared plans include LiteSpeed Server, which provide significant speed benefits over the lower plans we evaluated.
Security and Support:

A2 Hosting is a well-known budget website host that offers shared WordPress hosting at a reasonable price. One of A2 Hosting's distinctive features is that their high-tier "Turbo" shared plans include LiteSpeed Server, which can provide significant speed gains over the lower plans we evaluated.

Speed Testing Results:

Pricing:

Whereas the A2 Hosting plan we tested didn't perform well in our speed testing, it does offer the benefit of being very inexpensive. With special pricing, shareable plans start at only $2.99 per month. You may also upgrade to a Turbo LiteSpeed Server plan for only $6.99 per month with exclusive pricing. However, keep an eye on the normal costs, as A2 Hosting's sale pricing and regular pricing differ dramatically. The lowest package, for example, goes from $2.99 to $10.99 per month.
Conclusion
Nonetheless, we've included a selection of the "best WordPress Hosting Sites" above. However, only one of the finest among the rest will receive a winning medal. We'd like to stress that one of the suppliers failed the test in some way. Maintaining a high quality. Furthermore, if you choose a plan beyond the entry-level, all of these providers provide a large choice of sophisticated hosting capabilities.
We can choose between two standards: 1. identify the high-profile providers, and 2. compare all of the hosting services accessible in the web world using a sensible overall reference point. As a result, we recommend that the rank of a host be determined by your business needs. 
Need Assistance with Your WordPress Development?
Refine your concept with our assistance and receive a tailored WordPress solution to suit your requirements!
FAQ On Best Hosting Provider for WordPress
To put it another way, WordPress is a content management system for your website, however, your website (and WordPress) must be located on a web server that is linked to the internet.
Dreamhost is the best choice for the quickest web server for WordPress sites, according to the findings of our speed tests. However, keep in mind that they are on the lower end of the downtime range.
The answer is simple: no. WordPress is a free open-source content management system (CMS) for creating websites. To start a WordPress website online, you'll need to purchase a hosting package and a domain name.
Build Your Team
Book a Consultation Now!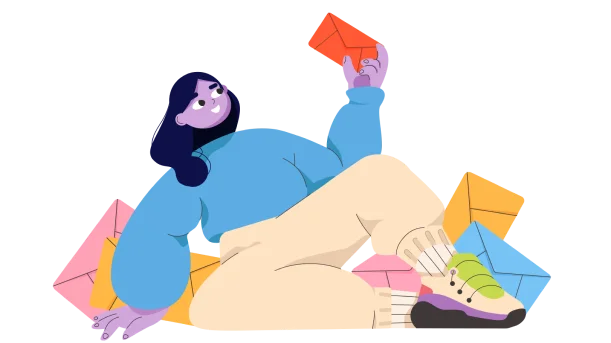 Don't Miss Out!
Your Inbox's New Best Friend. Subscribe Now and Never Miss a Beat!
Read More Blogs