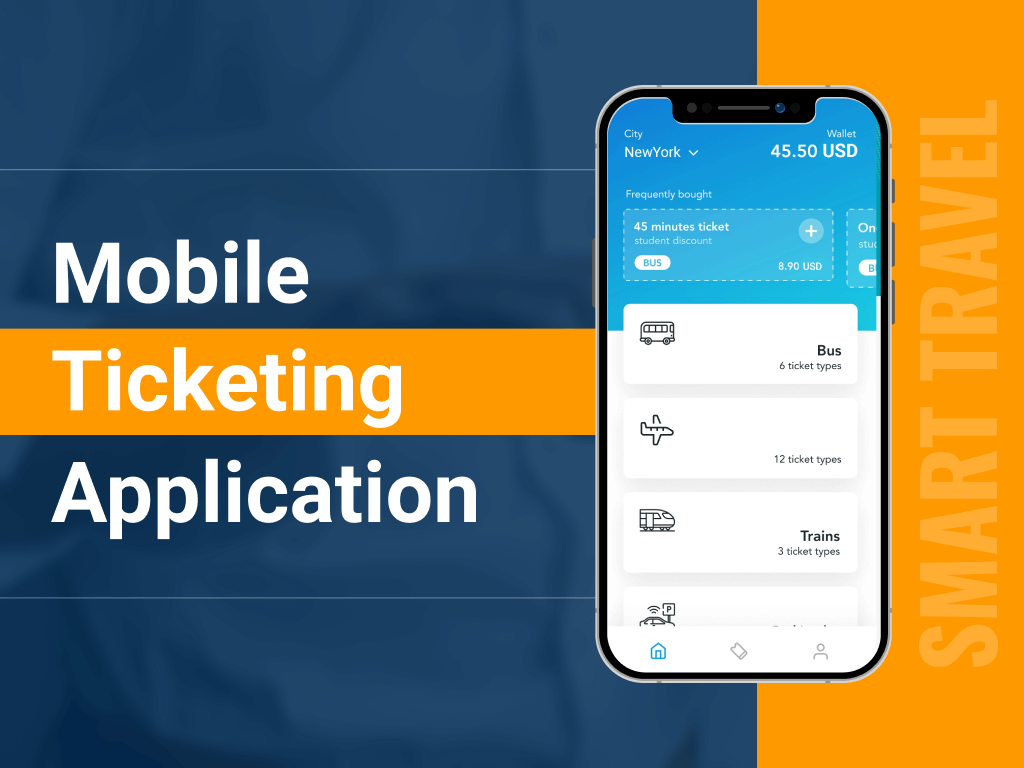 Mobile App
Mobile Ticketing App: The New Trend in Smart Travel Transportation
Introduction In the present day, smartphones have become an essential part of our everyday life for a vast majority of us.  But, do you know why this is happening? Well,…

Mitesh Modi
---
Introduction
In the present day, smartphones have become an essential part of our everyday life for a vast majority of us. 
But, do you know why this is happening? Well, smartphones are becoming more important as an interactive technology medium in day-to-day activities. 
This trend is also gaining traction in the transportation sector. Passengers are now able to pay as well as travel more easily by using mobile ticket booking solutions. 
These intelligent solutions serve as a sole point of contact for almost every transit medium, offering better revenue, as well as tailored experiences.
The Popularity of Ticket Booking Mobile Applications
Currently, the busy lifestyle of individuals no longer allows them to stand in long queues for booking trip tickets. 
Commuting is a common behavior that brings people together and plays an important role. Traveling across cities or countries is also included. 
Everyone wants an all-in-one solution that meets all of their everyday needs with a single swipe. This need has resulted in the development of a mobile ticketing system.
With its innovative approach, the system of mobile ticketing has become preferable for everyday commuters in a short period and has developed into a trustworthy system. 
It enables the user to choose their preferred time and location, as well as confirm a booking. The best part about this is that you would be able to complete the overall procedure including the payment online. 
Now, how to develop a mobile ticketing app? Well, a mTicket booking application can help company owners get total control over their business by offering ease to managing the whole process.
Mobile Ticketing for Both Private and Public Transport
Presently, mobile ticketing systems account for a significant portion of total digital ticket sales in the transportation industry. 
On the other hand, there is also an increasing demand for bus, taxi, metro, as well as airline ticketing software, followed by event ticketing. All of these are considered to be proven solutions in terms of user reliability, adoption as well as deployment. 
So, you would be able to transform your mobile phone into a ticket machine with the help of mobile ticketing. As a result, users will no longer need to wait in a long queue for ticket booking. 
Transport authorities as well as operators throughout the world have effectively reduced the fare collection costs, increased data insights, and also quickly introduced innovation to their companies by using mobile ticketing systems on a large scale.
Why One Should Make Use of the Mobile Ticketing Application?
Passengers who travel regularly to other countries or cities, or who commute to work daily, will benefit from using a mobile ticketing app. Let's take a look at some of the main reasons why one should start making use of mobile ticketing:
Efficient And Effective Process
The mobile ticketing system's efficient as well as effective process provides a lot of benefits to daily travelers and those who plan or schedule trips most often.
Rapidly Increasing Demand 
The number of people seeking the assistance of a mobile ticketing platform to book their tickets has been steadily increasing. This is specifically because of the updated and best-in-class features provided by the software. 
Customer-Centric Functionality 
By targeting precisely what customers want and need, mobile ticketing solutions are becoming a dependable way to book tickets. It is transforming into an effective means for the common public due to its customer-centric features.
Effectively Save Money And Time 
Customers, now do not need to reach the ticket counter early for booking tickets. Also, they do not have to worry about tickets getting sold out. 
People can buy tickets for multiple or single fares with the help of mobile ticketing app. This option contributes to saving time and money. Also, it offers great convenience during long journeys and special events.
Important Advantages Of Mobile Ticketing

Passenger Satisfaction
Mobile ticketing is quite popular among commuters. They can avoid waiting in line at the ticket machine or the booking counter. So, they can just make use of their phone to buy tickets at any time and from any place.
Decreased Boarding Time 
Reduced boarding time is one of the main benefits associated with a mobile ticketing system. Commuters can save a lot of time. Not only that, but this particular system allows them to effectively lower their stress levels. 
First Bus, one of the well-known bus operators in the United Kingdom, undertook a study to compare the boarding times of manual as well as m-ticket bookings. 
The findings of this experiment were fascinating. 25 passengers who possessed mobile tickets took about much less boarding time (about 75%) when compared to those with a manual ticket system.
Reduced Cash-handling Processes 
Whenever transportation is involved, cash handling is an expensive issue to deal with. This is specifically because the costs associated with maintaining cash are much high. 
The m ticketing system ensures a significant decrease in pricing, combined with cash handling. This is a major benefit which almost every transport operator seeks for. 
Pay As You Go
Users just pay for what and when they use mobile ticketing systems. This is because this solution operates on a Software as a Service or SaaS basis. 
Low Or No Upfront Costs
In contrast to any other ticket collecting system, the capital cost, in this case, is either zero or much less, depending on the specific way in which a ticket is validated.
Eco-Friendly 
Mobile ticketing advocates the use of paperless tickets, also known as e-tickets, which minimize the amount of paper used in the production of paper tickets. 
Pushing passengers to become paperless is a terrific way for the transport authority to show its commitment towards environment friendliness. 
Future-proof
There is no doubt that technology will continue to advance in the upcoming future times. We've seen huge advancements in technology concerning payment gateways, communication, obtaining information, and even in our everyday lives in the last 10 years.
The authorities of transportation can secure their place in the current smartphone age while also retaining as well as improving their capability to stay compliant with forthcoming technological improvements. 
It is possible by the implementation of a mobile ticketing system, particularly on a big scale. 
Improved Customer Service
Mobile ticketing solutions assist transport authorities to deliver far better customer service by helping customers save time as well as reduce the stress levels associated with traveling. 
This results in enhanced customer satisfaction and retention and thereby resulting in increased revenue as well as growth.
Latest Mobile Ticketing Trends to Know About
Smart Tickets
Currently, the overall system of ticketing is becoming more accessible, smarter, as well as personalized. So, it is predicted that more people will switch to smart tickets in the upcoming future times. The advancement of technology will allow people to reduce paper tickets usage. 
With the introduction of smart tickets, it is expected that an augmentation in cross-selling of services and products will occur. It is an effective marketing strategy that is utilized by a lot of businesses to boost their customer success rate. 
Biometric
The term "biometric" refers to the automatic recognition of an individual. It is based on the behavioral as well as physiological traits of a particular person. This mobile ticketing system relieves the stress you could feel if your smartphone is damaged or you run into a network problem. 
It eliminates the requirement to carry a physical or even a digital ticket. One can utilize this biometric recognition technology to authenticate themselves on their fleet from the moment they buy their tickets. Let's have a look at some of the most important biometric systems:
Account-Based Ticketing 
Passengers do not need to buy a ticket in advance. With the help of account-based ticketing or ABT, they can do it immediately when required. 
They can just punch in as well as out on each journey. After they have completed the trip, they will be charged a reasonable amount. 
Account-based ticketing is currently in use in major cities, and the launch of cloud-based software implies that it will soon be available to all types of transportation authorities as well as operators. 
HCE And NFC Based Mobile Ticketing 
For mobile ticketing, HCE is an architecture that emulates a conventional smart card on mobile phones particularly with NFC. 
HCE generally allows mobile phones to function as a practical depiction of a contactless smart card which makes transportation easy. This allows customers to use their phones as a virtual ticket wallet as well as a travel smart card in a safe manner.
How Can MultiQoS Assist in The Development of a Mobile Ticketing App?
MultiQoS is a leading, web, enterprise software, and mobile application development company in India. Our team of talented professionals has expertise in: 
We also have a specialization in mobile ticketing mobile app development  Our exceptional services and commitment to work help us to stand out. 
So, if you are looking for a service provider for, m ticketing app development, then you can consider our name.
We offer the best services at competitive pricing. Our experts are knowledgeable enough to build such apps. 
Not only that, but we provide very flexible hiring models for diverse projects as per your needs and budget. 
Our vast experience in the mobile app development sector helps to accomplish your project on time. So, you can rest assured by choosing our mobile app development services. 
Conclusion
All in all, the mobile ticketing software solution provides passengers with access to advanced technologies rather than merely a ticketing platform. It demonstrates how simple traveling can be as well as contributes to a more positive outlook toward transportation. 
MultiQoS is a mobile and web development company in USA that specializes in making transit more comfortable by offering a mobile ticketing solution. 
Let's Create Big Stories Together
Mobile is in our nerves. We don't just build apps, we create brand. Choosing us will be your best decision.
FAQ on Mobile Ticketing App
Build Your Team
Book a Consultation Now!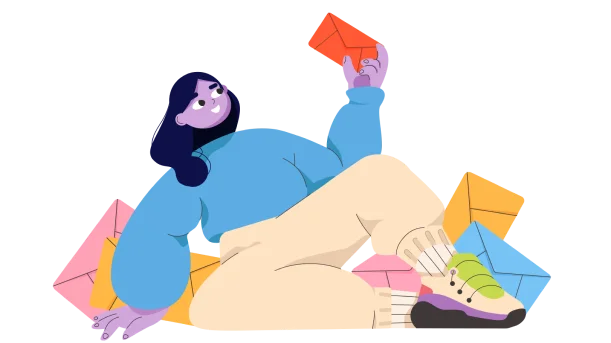 Don't Miss Out!
Your Inbox's New Best Friend. Subscribe Now and Never Miss a Beat!
Read More Blogs