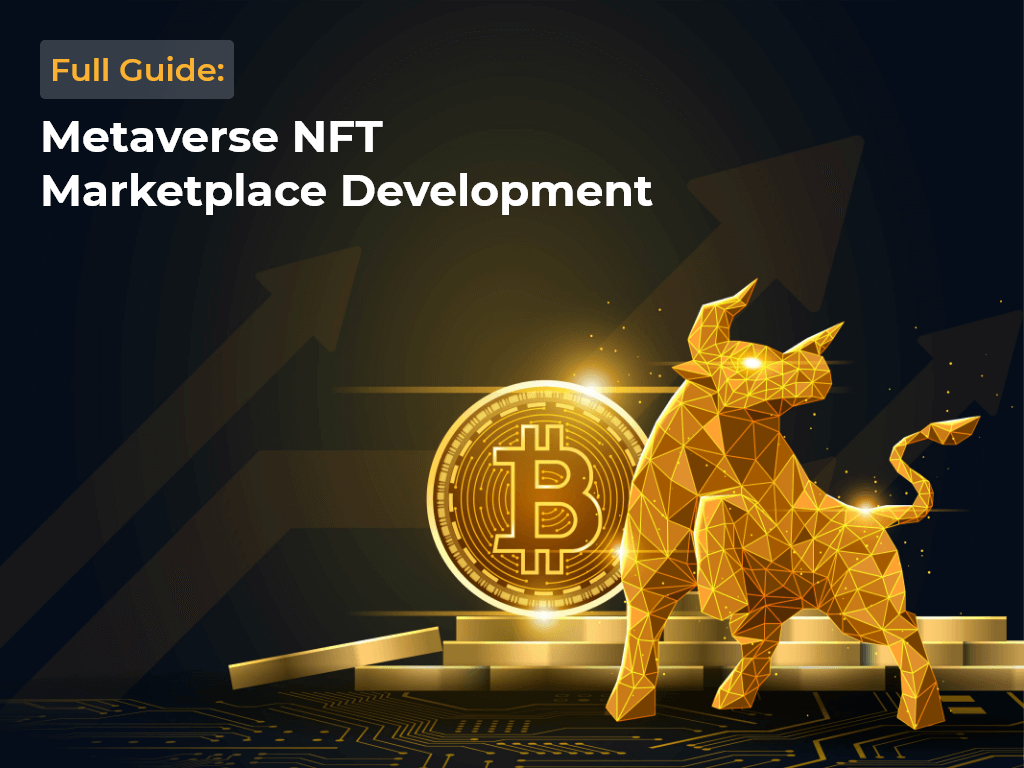 Digital Transformation
What Is the Metaverse? Where to Find It, and What Is the Process for Developing Metaverse NFT Marketplace?
Introduction Have you heard about this trending technology- Metaverse?  If yes, then you already know how this virtual world has been captured. A large portion of the public irrespective of…
Prashant Pujara
---
Introduction
Have you heard about this trending technology- Metaverse? 
If yes, then you already know how this virtual world has been captured.
A large portion of the public irrespective of their interest in crypto-currencies has swiftly emerged as the most popular investment option. 
Metaverses are all the rage since they incorporate gaming, cryptocurrency, gambling, and NFTs. Metaverse NFTs were made based on their thoughts or as a recreational NFT of any location or thing they wished. Everyone may design their own unique fantasy world in the Metaverse NFT. 
According to sources, Metaverse projects have gotten a lot of attention lately and are now valued at over $1 trillion. This indicates that there is a lot of money to be made in this field for entrepreneurs.
But the question still remains subtle-Why should you invest in the Metaverse NFT platform?
To understand the why behind it, let us first dive in and gain a better perspective about Metaverse:
What Is the Metaverse?
The metaverse NFT is a form of digital dimension where a variety of concepts are being developed. It is a product of the creator's imagination, allowing users to feel digital items, hear sounds, and view sights in a virtual environment that draws a substantial proportion of crypto users. It would also allow us to interact with long-distance relatives and friends in person once it was fully established.
Mark Zuckerberg has stated that Meta will provide a linked digital area for individuals to explore the virtual world. It also links us in a variety of ways, including business, entertainment, recreation, and more so that you can experience VR technology through messenger calls when the person on the other end of the line is walking past you. In a nutshell, virtual reality will have control over the video call.
Metaverse the Next Biggie NFT
The Metaverse NFT Marketplace is an online platform that allows users to conduct business with one another. The popularity of the Metaverse has lately increased. Buildings, avatars, and a variety of other metaverse NFT assets are only limited by the creator's imagination, and this Metaverse NFT may be traded for cryptocurrencies on Metaverse NFT exchanges.
It allows users to purchase and sell virtual items using their NFTs or BFTs in FBX format. However, to operate the NFT marketplace, the application must leverage WebGL or other sophisticated WebGPU technologies. The platform's blockchain network is critical to its success. So, the developers must have a thorough understanding of how Metaverse NFT Marketplaces work and how to develop them. 
Also Read: How Much Does it Cost to Build a Cryptocurrency Exchange App?
How to Build a Metaverse NFT Marketplace?
Metaverse NFT Marketplace Development is complicated, requiring the creation of user interfaces as well as the programming of Smart Contracts. It uses IPFS storage to keep User information and NFTs and requires numerous testing methods to troubleshoot bugs and errors. 
The developers must have the requisite experience to establish a safe and stable Metaverse NFT marketplace and deploy a Client-server to launch the marketplace in Beta mode. They must be proficient with Smart Contract code and IPFS storage to construct the user interface and integrate IPFS storage for NFTs and user data once the platform has been developed. Additional tools that assist consumers in purchasing and selling things should be included in the Metaverse NFT marketplace. In addition, the developer should be knowledgeable about the blockchain platform.
Once the platform is up and running, the development process gets more complicated. In-game digital content, such as virtual characters and online residences, should be supported by a skilled software developer. After that, you'll need to create a user interface and write Smart Contracts. Finally, the website must be thoroughly tested and bug-checked. In a nutshell, the programmer must be able to keep the website up to date so that it continues to give excellent service to its users.
Source: Digital Art NFTs – Landing Page Design
It is worth noting that Metaverse's system architecture is centered on the user. The client-server approach allows developers to create a client-server structure that is strong enough to handle enormous quantities of transactions. In addition, the platform is built to support large-scale applications. The platform may be used to create a videogame, 3D environments, and virtual worlds, for example. It may also be used to create new tools and applications.
But the question still stays: How to launch Metaverse NFT Marketplace?
A Dedicated Developer must establish the Metaverse NFT marketplace after constructing the website. These are cryptocurrency-based virtual territories that can be bought and sold. Once the market is up and running, users will be able to sell or transfer virtual lands. It is critical to guarantee that the technology is safe and that its data isn't stolen or misappropriated- a platform that can support more people with its several advantages.
Features of Metaverse NFT Marketplace
Metaverse NFT Marketplace Development Services comes with a set of numerous features: 
Decentralized
NFT may be created on blockchain networks, allowing for decentralization of the token. It was made entirely decentralized to keep it off from the hook of coming under the control of a third party.
Security
This platform was created with DDOS (distributed denial-of-service), CSRF (cross-site request forgery), and SSRF (server-side request forgery) in order to give the network a high level of security and to assist avoid hacking assaults.
Wallets
The Metaverse NFT marketplace was linked to numerous wallets to facilitate transactions, hence improving security and making this platform safer.
Cross-Chain
It was created with the intention of integrating several blockchains into the platform so that transactions may be merged with a variety of markets. This cross-chain method allows Metaverse NFT to be more versatile.
Benefits of Metaverse NFT Marketplace
Without a question, cryptocurrency is the technology of the future. The cryptocurrency market may fall and rise in sync, but it will not evaporate. Like the Internet, blockchain and cryptos are set to reach the farthest regions of the planet.
If you create a metaverse NFT marketplace, it brings in a series of benefits: 
Effective Trading Experience
Essentially, the platform is developed with efficient techniques and algorithms to provide the greatest asset trading process, allowing customers to have a better trading experience than on other marketplaces.

Product Experience
Users may try out and evaluate metaverse NFT before purchasing it, giving them a good notion of what to expect from the NFT, which will attract a large number of new users and keep them for a long time.
Smart Contact Audited
This Metaverse marketplace is referred to as smart contact audited since any errors, weaknesses, or loopholes are updated and fixed, resulting in future issues being avoided.
Pre-tested:
The Metaverse platform is only available following extensive testing methods that allow clients to see and correct any errors or faults that arise during the testing process.
Why Is It Necessary to Create a Metaverse NFT Marketplace?
Any popular blockchain network may be used to build Metaverse NFT Marketplace. The number of people using the NFT marketplace is gradually expanding, indicating that it will continue to grow in the foreseeable future. The emergence of a metaverse marketplace, with all of its unique features and creative operational modes, will entice a large number of people.
The user may test and experience the Metaverse NFT before purchasing it, giving them a thorough grasp of the NFT, which will attract a large number of innovative people and keep them for a long time.

A metaverse marketplace system is a Smart Contract that has been evaluated for loopholes, increased security, and eliminated any possible concerns.

Unlike other markets, the platform is designed with effective strategies and algorithms to provide the most efficient asset trading process while also providing the finest consumer experience.
Why Choose MultiQoS for the Metaverse NFT Marketplace Development?
The metaverse and NFT movements are raging in the crypto realm. This will assist you in generating revenue because of the high-security features. 
But how can you create a Metaverse NFT Marketplace platform?
MultiQoS will create a robust and reliable Metaverse NFT Marketplace with enhanced features and functions depending on the business requirements as a Top Web and Mobile App Development Company. Our expert developers will assist you in turning your concept into a functioning Metaverse NFT Marketplace. We are also specialists in all NFT marketplace clone scripts based on your requirements, which were constructed on top of blockchain networks. 
Conclusion
Modern Blockchain designers have built NFT Marketplaces on a variety of blockchain systems, including Polygon, Solana, Flow, BSC, near, and others. The building of a Metaverse NFT marketplace is a technological process that involves establishing an NFT marketplace that enables in-game assets, virtual lands, digital homes, and other items.
Users may quickly encode their resources and exhibit and resell NFTs in the metaverse NFT marketplace, which provides a rich interactive experience. Metaverse NFT isn't limited to a single set of features; it's gone above and beyond your highest expectations. You can connect with a Metaverse NFT Marketplace Development Company to get your Metaverse platform ready in town!
Let's Create Big Stories Together
Mobile is in our nerves. We don't just build apps, we create brand. Choosing us will be your best decision.
FAQ About Metaverse NFT Marketplace
Build Your Team
Book a Consultation Now!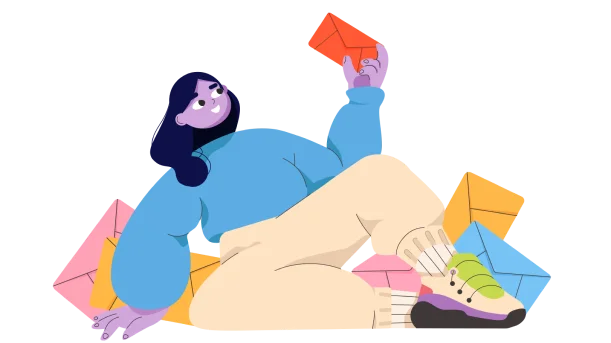 Don't Miss Out!
Your Inbox's New Best Friend. Subscribe Now and Never Miss a Beat!
Read More Blogs