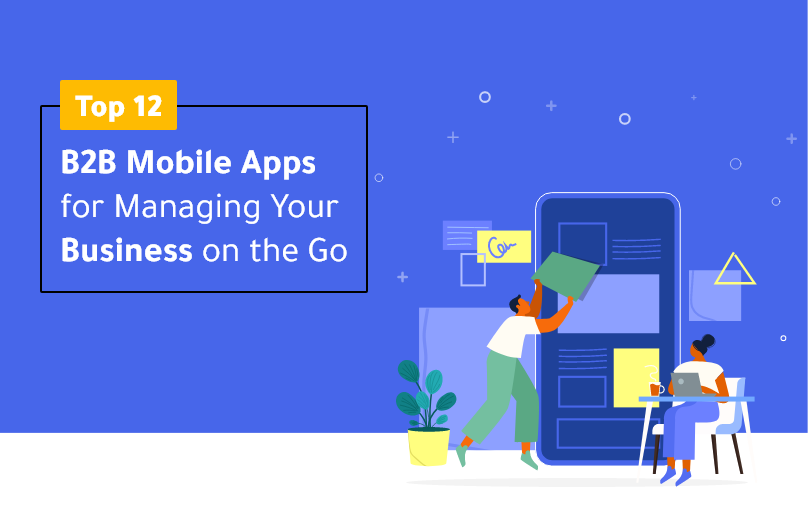 Business
Top 12 B2B Mobile Apps for Managing Your Business on the Go
Introduction "With great power comes great responsibility…!" The saying never gets old and fits most appropriately on The CEOs. Being a CEO brings along its own set of duties to…
Prashant Pujara
---
Introduction
"With great power comes great responsibility…!"
The saying never gets old and fits most appropriately on The CEOs. Being a CEO brings along its own set of duties to run a B2B firm in the most effective manner. There are lots of hurdles that you are very likely to experience sitting on that executive chair in your cabin. There are other factors to consider, such as attracting new firms, financing your venture, and hiring new personnel, and most importantly, the frantic scheduled meetings that you must attend on occasion. It is challenging to manage and track all of these actions to perform well.
Now, how can you monitor and run your business? Well, there are numerous B2B mobile apps from reputed mobile application development companies that you can use to monitor and run our businesses no matter where life takes us.
What You Are Looking For In Small Business Apps?
There are numerous components to running a business, such as communicating with your team, paying your personnel, and keeping accurate accounting records. Getting the appropriate tools to manage all of your tasks can help you save time and make your business run more smoothly. 
You need apps developed using Go Programming Language for seven prime reasons:
For messaging 

For accepting payments

For accounting

For project management 

For time tracking: 

For creating and sharing to-do lists

For managing expense reports
Best Mobile Apps For Managing Your Business
The twelve top apps for small company owners are listed below:
SMARTSHEET
A project management tool with task management, sales funnel management, and a cross-spreadsheet capability for tracking money, conveniently sharing data, and planning events. Gantt chart, portals, card view, exporting files, emailing through the app, printing options, API, and dashboards are some other important features.
Key Features & Benefits
Take advantage of team communication

Automate important business procedures

Drive work at scale

Use apps and connectors

Have real-time visibility
FAX.PLUS 
With a simple registration process using your Gmail and Facebook. This program provides an easy and quick way to transmit faxes anywhere by using your mobile phone. Image optimization, Fax scheduling, and Online Signature on all sorts of documents, including PDF, JPG, DOC, TIF, and Adding Multiple Fax numbers, are some of the most important features. 
Key Features & Benefits
It is a no-cost app

Obtaining Hard Copies

Relatively lower cost

Available everywhere on any device 

Secure and scalable

HelloLeads Free CRM
One of the best apps for managing your deals, contacts, sales team, and tasks on the move and improving client interactions from wherever you are. HelloLeads links with your Whatsapp and SMS to let you remain in touch with your leads and customers by creating forms and sharing business cards. Real-time cloud sync, capturing leads and tracking their history, bulk changes, designing custom forms for leads, API connectivity with other applications, and follow-up reminders are all important features.
Key Features & Benefits
Simple to use 

Easy to understand

Scalable 

Reasonably priced 

Excellent customer service
ASANA- YOUR WORK MANAGER
An app to help you organize your tasks and goals. Visualize your goals, have team dialogues, and efficiently distribute tasks to all group members, establishing subtasks, forms, and much more for your teams' smooth collaboration and working. Task assignment, Custom Fields, Keeping track of scheduled tasks and due dates, Attachments, Dashboards, Templates, Creations, Making Team Pages, Colorblind Friendly Mode, and Organizing Portfolios are all important features.
Key Features & Benefits
Custom Dashboards 

Focus Mode & Personalized Task Lists 

Automated Email Synchronization 

Project Authorization & Monitoring

Secured Storage Facility
FORECEIPT
An app for creating soft copy receipts and posting them here. Receipts can be scanned and saved indefinitely. This will make it easier for you to do your taxes. Some functions include: assigning a correct category to different receipts, emailing receipts, creating expense reports, and summarising options on a monthly and yearly basis.
Key Features & Benefits
Accounting services in Your Pocket 

Fully digital and Secure 

Cloud Synchronization 

Customizable Categories (Personal & Business) 

Auditing by Category, Account, and Month
Also Read:  What are the advantages of using HubSpot CMS and CRM for inbound marketing.
GOOGLE ANALYTICS
You made it easier for yourself by becoming acquainted with your metrics. You can generate many reports using Google Analytics; you can modify the type of report you want to be specific to your own business. Goals are classified. Distinctive features include the ability to create audience reports, the Goals feature, which allows you to categorize and define your business goals, and Measuring Traffic for your online enterprises.
Key Features & Benefits
Determine where your consumers are coming from

See where you rank in search engines

Real-time Data Visualization

Use it for segmentation

Decide what to provide next
DROPBOX
Using Dropbox, you may securely save your files online and easily share them with your team members. All of your data is backed up here, with a storage limit of 250 GB at the start. Some major features include Editing Options for everyone with whom the material is shared, along with high file and API security. It also has a web interface and is available from any device.
Key Features & Advantages
Store and manage files from anywhere

Get all of your stuff together

Work smarter from your desktop

Stay in synchronization and structured

Keep personal and business data safe and secure.
WANDERLOG
This app is handy when traveling for work, whether alone or as part of a group. It allows you to save all of your trip information in one place and share it with team members on the road to better coordinate. Shared itinerary, Budget Planner, Geolocation ability to keep others updated and Reminder follow up a function are some of the most crucial features.
Key Features & Advantages
Add sites from guides with a single click 

Collaborate in real-time with friends 

Import airline and hotel bookings 

Get smart recommendations depending on your itinerary 

Export your destinations to Google Maps & Streamline your route
GOOGLE TASKS
Using Google Chores, you can keep track of all your tasks for the day or even the month. Prepare a list of all the assignments you have got lined up. You can make distinct folders for tasks to help you declutter your objectives. Changing the order of activities, renaming tasks, and building a custom order for yourself are all useful features.
Key Features & Benefits
Add and delete tasks

View Assignments on Google Calendar

Add emails as tasks (synchronizing with Gmail)

Add Alerts to Google Jobs Via Google Calendar

Set project due to timings (synchronizing with Google Calendar)
SLACK
Establish and explore channels related to your business to connect with the appropriate organizations and individuals. It is a tool for spreading your brand around the internet so that new people may connect with you and you can connect with them all over the world. Its key features include: creating your work and connecting to other people's workspaces, a quick switcher, adding reminders for events, deadlines, and more, and tracking various documents.
Key Features & Benefits
Pinning conversations and reference links to channels 

Document management and monitoring 

Powerful search modifiers 

Using shared channels across desktops 

Scheduling reminders 

Subscribing to RSS feeds
OFFICESUITE
Through OfficeSuite, you may edit and create any sort of document at any time. It allows you to use all of Microsoft's file types in one spot, whether it's Excel, PDF, or a simple Word document. OfficeSuite includes them all, so you don't have to perform them independently, which would clog your phone. Exporting file formats, creating and modifying excel files, hyperlink editing, and including Google Workspace, Apache OpenOffice, and LibreOffice are some of the features.
Key Features & Benefits
Convert file types and track progress 

Inbuilt License Manager 

Document Data Encryption 

Digital Signature Support 

Easily create and edit PowerPoint and Word files
Also Read: Best Practices for Android and iOS on How to Build Security into Your Next Mobile App
EVERNOTE
Taking notes is another vital daily practice for every CEO. You must go on to other everyday chores, thus your notes must be scribbled down fast. You may return to them later when you are less busy and stress crucial aspects. Evernote is a terrific notes tool that allows users to take all of the notes they need while also capturing photographs of handwritten notes, clipping online articles, and keeping snapshots of physical and digital elements of your work. It also allows users to search through photographs and notes for specific terms.
Key Features & Benefits
Note Content Types

Multi-platform Support

Easy Tagging and Optimization

Accessible over all connected devices and cloud management

Optical Character Recognition (OCR)
Are There Any Other Alternatives?
Yes, indeed! The Timesheet Application is a time-tracking solution for B2B firms that employs an internal application for easy project management. It is built utilizing Golang development services to be ultralight, quick, and adequate, and Golang's multi-threading makes it much easier. Furthermore, when we employ shared elements inside a single repository, we may execute many processes at the same time. To summarise, Golang considerably accelerates the development process.
Also Read: Latest Tech Trends for 2022
Conclusion  
With all of these business applications from a mobile app development company in USA, you can effectively meet your goals while running a B2B firm. In this fast-paced world, using these apps will cut down the hassle of working on everything manually. 
It will help you to achieve your goals faster and more efficiently. There are other additional solutions available on the market too like the Timesheets app which uses Go Programming Language to provide excellent assistance in managing your B2B firm.
Let's Create Big Stories Together
Mobile is in our nerves. We don't just build apps, we create brand. Choosing us will be your best decision.
Build Your Team
Book a Consultation Now!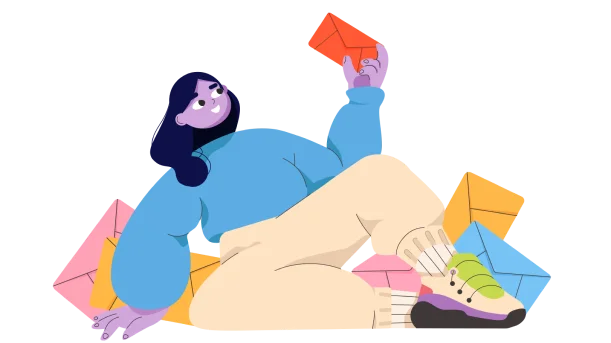 Don't Miss Out!
Your Inbox's New Best Friend. Subscribe Now and Never Miss a Beat!
Read More Blogs