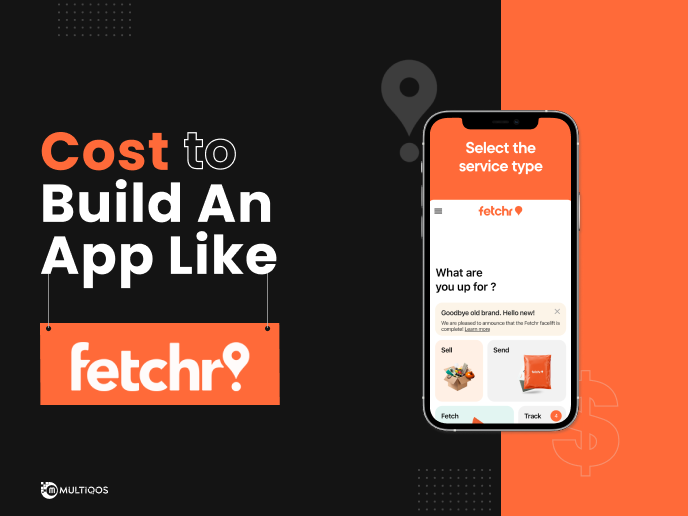 Industries
How Much Does It Cost to Build a Delivery App Like Fetchr?
Overview According to the UN, approximately 4 billion people live in areas with no street names or numbers. This situation exists in many developing countries worldwide, particularly in the UAE…

Parth Thakkar
Overview
According to the UN, approximately 4 billion people live in areas with no street names or numbers. This situation exists in many developing countries worldwide, particularly in the UAE and the Middle East.
This simple lack of an address has serious ramifications, as it makes receiving deliveries difficult and e-commerce impossible. However, Fetchr believes it has the solution by using people's GPS-based locations via smartphones.
Joy Aljouny, co-founder of Fetchr – describes the Fetchr as "Imagine if DHL married Uber, and you'd get Fetchr."
Fetchr is revolutionizing the world of delivery and shipment. Fetchr enables parcel delivery to people wherever they are by utilizing cutting-edge technologies and tracking systems. 
Fetchr has seen tremendous growth in its short history, and it appears that this is only the beginning, with much more to come. That's why many organizations are looking for package delivery app development companies to create similar parcel pickup and drop apps. Let's take a deep dive into the concept of the Fetchr mobile app:
What is Fetchr Mobile App? – A Powerful Solution for Delivery Needs
Fetchr Mobile App is an end-to-end on-demand parcel delivery app that uses innovative services to deliver anything and is currently available in most Middle Eastern countries. It offers its services in over 30 cities and countries.
Fetchr is the largest platform, and it is a tech-oriented logistics company that was founded in 2012.
Fetchr operates the on-demand courier delivery services model based in Dubai, UAE, as a multi-national express, logistics Services Company and mail delivery. Fetchr allows both individuals and businesses (small and large) to pick up and deliver items anywhere in the Middle East, operated by countries such as the UAE, Egypt, Saudi Arabia, and Bahrain.
How Does the Fetchr App Work?
Fetchr solves the problem of developing countries having no physical addresses and eliminates the need for annoying phone calls asking for directions. This is how it works: 
Specify the pickup location, date, and time.

If it is not you, enter the sender's contact information.

Describe what you want Fetchr to pick up.

Specify the delivery address, date, and time.

If it is not you, provide the receiver's contact information.

Finally, confirm your order.
The Fetchr mobile app will notify you when the driver accepts your delivery. Fortunately, once you get confirmation, you can communicate directly with your fetchr driver via the fetchr chat feature and track your delivery status and other features. Your item will be delivered to you wherever and whenever you have specified.
Top Trending On-Demand Pick-up & Delivery Mobile Apps
Are you aware of the top trending on-demand pickup & delivery mobile apps? If not, let's have a sneak into it: 
Courier Delivery App
Courier services have become a regular part of our lives. We use the courier service app when we need food or a piece of furniture delivered. Courier delivery services apps are mobile applications that are designed to provide delivery services via an online platform. The user requests that their product be delivered to their preferred location, and the app fulfills their request. The user can do courier delivery tracking and schedule the location and time for their parcel to be delivered using courier delivery apps.
Food Delivery App
Food delivery apps are revolutionizing the industry by bringing restaurants to people's homes. With the rise of smartphone usage and the online food delivery market, restaurants that embrace this technology have seen explosive growth. Food delivery apps can help restaurant owners automate their operations and gain a competitive advantage. Customers can also use food delivery apps to make reservations at nearby restaurants and track their orders in real-time. Market analysts predict that the online food delivery market will continue to grow as a result of digitization.

Grocery Delivery App
Due to online supermarkets' inability to meet customer demands, entrepreneurs have introduced on-demand grocery delivery with 10-minute delivery or ultra-fast grocery delivery business models. The majority of these players use data to identify purchasing habits and increase efficiency to ensure speed and dependability.
Medicine Pick & Delivery App
Medicine apps, also known as prescription delivery services apps, enable customers to purchase required medications from a pharmacy at any time. This is one of the most widely used applications. According to WHO, The trend will continue because the Coronavirus is not going away anytime soon.
Transportation & Logistic App
In the transportation industry, you can plan for freight logistics apps, taxi booking apps, bus booking apps, e-scooter applications, and bicycles. People who travel frequently will want transportation that is simple to use, convenient, and inexpensive. top mobile app development company can assist you in creating your own customized niche with appealing features such as real-time traffic updates, GPS navigation, and no cancellation or rescheduling fees.
Key Features of Mobile Application Development like Fetchr
Customer App:
Sign Up: Customers can register themselves with all of their information, such as first name, last name, email address, and so on.
Login: If customers have already registered, they can log in using their email address and the correct password.
Social Login: Customers can use this option to log in using Facebook, Twitter, or any other social platform.
Choose An Option: Customers can select a required service such as Send, fetch, or Sell.
Pickup Date & Time: Customers can select a date and time that is convenient for them.
Schedule the Delivery: With this option of courier delivery app development, customers can schedule their deliveries as well as allow the receiver to do so.
Add Location: Customers can set up or enter their address where they want to pick up or deliver their order as one of the logistics app development solutions.
Promo Code/Discount: Customers can enter a promo code if they have one, giving them a discount on their total order amount and other benefits.
Leave a Message to the Driver: Customers can leave a message for the driver, such as "don't ring a bell" or "leave the package at the door."
Track Order: Order tracking can be done in real-time or via status updates such as "on the way" or "delivered," for example.
Delivery Agent App:
Login: After being approved for work, the delivery agent will receive login credentials from the admin.
View Request: The delivery agent can view all of the received deliveries individually.
Accept/Reject Request: Delivery agents can accept or reject deliveries based on availability.
View Customer Details: After accepting the delivery, the agent can view the complete details, including the note created by the customer about the delivery.
Status Update: After completing the requested task, the delivery agent can update the status.
View Payment Details: Delivery agents can view payment details based on the chosen customer.
Map Integration: Delivery agents can easily track a customer's location using a map.
Push Notification: A push notification will alert the agent to new requests, tracks, and so on.
Admin Panel App:
Dashboard: View all graphs and customer, order, and status information.
Manage Customers: Admin can add, edit, and delete customers, as well as view and search all customers.
Manage Services: The administrator can add, edit, and delete services with descriptions or required details. Manage their images, for example.
Manage Delivery Agent: Admin can manage delivery agents with all of their details and track delivery agents based on their deliveries.
Order Management: The administrator can manage orders, receive them, view them, search for them, and update their status.
Manage Notifications: The administrator can manage notifications, such as those regarding order confirmation, payment, or order status.
Payment Management: Payment management entails sending an email confirmation after receiving payment and viewing all payments weekly or monthly, depending on the customer.
How Much Does It Cost To Develop An App Like Fetchr?
Building a Fetchr-like app necessitates not only a professional mobile application development company but also a team of creative designers, a project manager, a business analyst, a quality assurance engineer, and an R&D team capable of developing the algorithms required for the app's smooth operation.
Given the complexity of developing such an app, the average cost of developing a Fetchr-like app will range between $25,000 and $40,000, depending on your requirements and detailed description.
Takeaways – How MultiQos Expertise Contribute to Developing a Mobile App Like Fetchr?
You must confirm several things before developing a good business strategy and communicating to the experienced app development company. Similarly, to begin your on-demand parcel delivery app development, select the best features, advanced features, location for where you want to start, cities, panels, single-vendor or multi-vendor, and so on.
MultiQoS is the best on-demand logistics app development company with a skilled team of logistics app developers. We are a complete development package that will assist you from start to finish. Along with the best logistics app developers, we also have a backend developer team that can make your database secure and strong and help you manage everything due to high customer traffic on your platform. 
We offer simple and clear designs for your business, allowing customers to easily locate functionalities in your app.
Let's Create Big Stories Together
Mobile is in our nerves. We don't just build apps, we create brand. Choosing us will be your best decision.
On-Demand Delivery App Development
Whether you are an entrepreneur or a startup, your primary concern should always be how to make money from the on-demand delivery app. Here are a few such ways:
Charging a delivery fee

Delivery fee for peak hours

In-app advertisement

In-app paid features
People have started using on-demand delivery services instead of going to their homes due to lockdown or following social distancing norms, either by choice or force. Everything has gone mobile, from ordering food, medicines, and groceries to shopping. Offering on-time shipping and courier delivery services of products has become an urgent need for businesses in order to keep up with new market trends.
Build Your Team
Book a Consultation Now!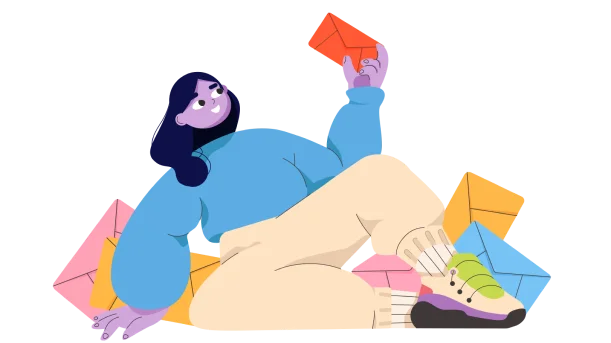 Don't Miss Out!
Your Inbox's New Best Friend. Subscribe Now and Never Miss a Beat!
Read More Blogs