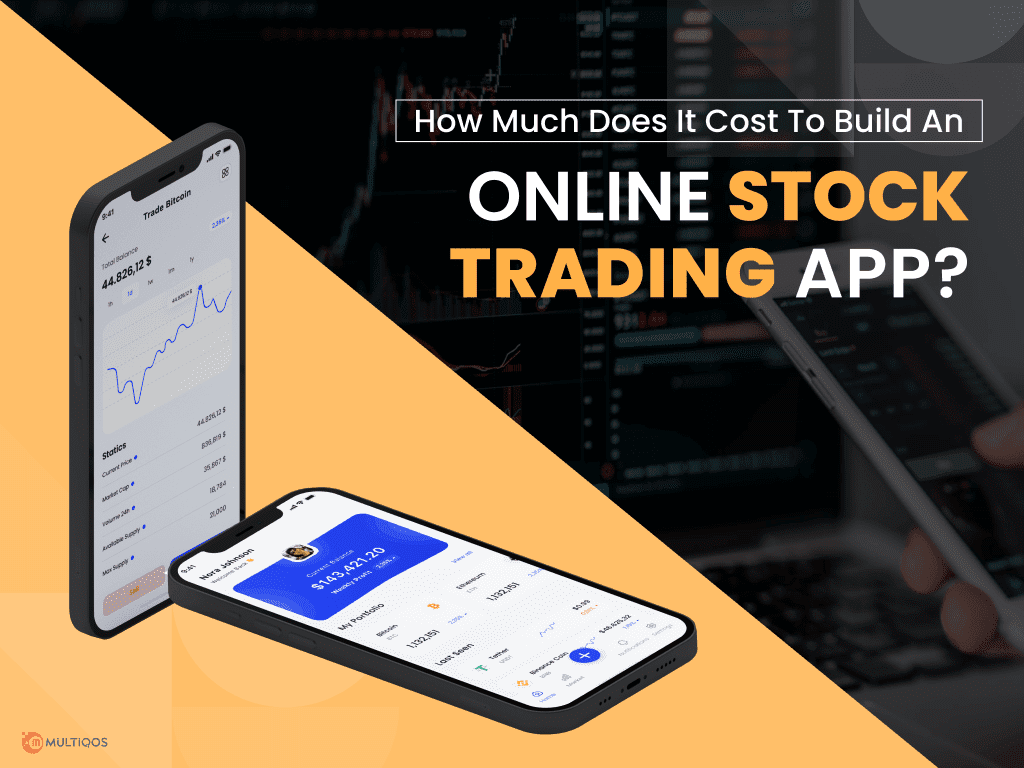 Mobile App
How Much Does It Cost To Build An Online Stock Trading App?
Overview Investment is an essential part of everyone's life, whether they are rich, middle-class, or low-income. Every Indian family prefers to save a portion of their wage (income) for future…

Parth Thakkar
Overview
Investment is an essential part of everyone's life, whether they are rich, middle-class, or low-income. Every Indian family prefers to save a portion of their wage (income) for future or necessary purposes. People are likely to rely on the advice of bank brokers or other resources to carry out such investment, saving, and stock trading activities.
Given the challenges, complexity, and difficulty of traditional trading and investment models, the majority of brokers and trading firms have shifted to e-trading and online trading apps.
The best part about these online trading apps is that people who have no idea or knowledge about financial investment or stock trading can become smart players by getting educated through this app without having to pay half of the commission to the broker.
Do you know that there are thousands of online mobile trading and stock sharing apps on the market? True, but only a few of them have impressed investors. 
Let's see how.
What is Stock Trading App?
Stock trading apps give all users complete control over their investments. Users can also make deals for the short and long term based on their needs. In layman's terms, these stock trading apps are fantastic for both novice and experienced investors. The rise in stock market app development is the primary reason for people's interest in investing their money, as they see it as an easy opportunity.
Overview of Stock Trading Market Worldwide
Are you planning to employ stock trading app developers or a stock trading app development company? If that's the case, start by looking at stock trading market statistics. 
The stock market has changed dramatically as a result of the COVID-19 epidemic. According to sources, the data of the year 2018 show that 12.29 percent of respondents were between the ages of 18 and 29, sometimes known as Generation X or millennials. It is quite encouraging to see young people interested in trading applications.  
According to statistics, 60 percent of the young population now uses smartphones and apps, which explains why on-demand app development services are in such high demand. People are becoming more aware of various applications as a result of their expanding popularity, including the stock trading app, which is gaining in popularity.
The New York Stock Exchange is the largest stock exchange in the world, with a market capitalization of about $24.4 trillion as of May 2021. The NASDAQ, Shanghai Stock Exchange, and Hong Kong Exchange are the next three largest stock exchanges. These three, however, do not have as many capitalizations as the NYSE. In the overall analysis of the three stock exchanges of the world, it is inferred that the USA holds around 56% of the total stocks followed by Japan and China in decreasing order. 
Leading Stock Trading Apps in the Market
Now as it is quite evident that stock trading apps in the market have gained wide popularity, it is time to see which stock trading apps are most widely used across the globe:
Robinhood: 
It is one of the most popular fintech applications of the decade founded back in the year 2013. Since its early days, it had a million people on its waiting list while now; it has well over 13 million users due to the hit feature of commission-free trade. It offers the benefits of fractional shares, an intuitive interface as well as allows trades in crypto currency. 

Acorns: 
Established in 2012, Acorns provides a fresh approach to trading while still aiming to help rookie traders and investors improve their cash flow. This trading program allows users to manage their portfolios depending on their age, risk tolerance, income, and other factors. The best aspect is that the investment business model is completely automated: whenever consumers place an order, Acorns automatically transfers the funds to their investing account. 
Ameritrade: 
Ameritrade has been in business for almost four decades and is thus one of the most well-known trading platforms. The firm offers a number of mobile trading applications and personal assistant-based tools that make it easy for both rookie and expert traders to keep track of the market. It can be accessed over numerous devices, including two unique mobile trading apps, a wearable device app, as well as a pc and online application.
Why Should You Opt for Online Stock Trading App Development?
While having knowledge about stock trading app development expenses is useful, it is also necessary to determine whether a stock trading app is beneficial in terms of income or whether people are interested in putting their money through the app. You may obtain all of these answers by looking at the benefits listed below:
A Large Number of Investors:
With every new day, an increasing number of investors have begun to trust stock trading applications that guarantee growth. Investors like quick, secure, and simple operations as well as real-time stock market information, so they use these online trading applications to access their desired shares at any time and from everywhere and to make more money.
Zero Requirements for Brokers:
There is no brokerage between customers and the stock market, therefore stock trading applications operate as a direct link between them and the stock market. As a result, any profit made goes directly to the app's user and owner. Rather than pursuing the standard route, this method reaps additional benefits for both sides. When you use a broker, he will charge you a fee for his services, but when you use the app, you will not be charged anything.
Verified Data Analytics:
Many investors are looking for trustworthy stock trading software that will supply them with accurate data analyses. They claim that typical enemy businesses' analyses are insufficient. As a result, businesses have the opportunity to provide customers with an app whereby they may receive appropriate counsel when dealing with finances. It will naturally attract a big number of investors.
Maximum Revenue:
Revenue and earnings are always more than the expense of developing a mobile app. Stock trading applications may help business people make a lot of money if the app is practical enough to provide them with improved security and functionality. The security issue in the stock market is a major issue for many investors. As a result, if your software is safe enough, you should be able to accommodate a big amount of users.
How Much Does Online Stock Trading App Development Cost?
Factors That Affect the Cost of Stock Trading App
When determining the cost of developing stock trading software, a number of elements, in addition to the ones stated above, are taken into account. Time and cost are two essential aspects that are influenced by a variety of factors, including the app platform and kind, app features, team structure and technological stack, hired firm and developer location, and so on. Let's take a dive and look closer at the different factors that affect the cost of online stock trading app development:
App Design: 
Your stock trading application must have a simple and straightforward appearance. You can employ a number of micro-interaction components not found in other comparable information-rich apps. The cost of building a stock trading app is increased by these factors. If you want to make an impact on your users, you should also include features like push alerts, icons, and customization. A well-designed software can tempt customers to use it more regularly and keep them from quitting it in the long run.

Backend and Frontend Development: 
The cost of developing an online stock trading app is mostly determined by the app's frontend and backend. These prices will be determined by the tools and methodologies you utilize. When it relates to the backend of the stock trading application, you have two alternatives: monolithic or micro service. While Monolith is more cost-effective, it is a Micro service backend that may help you build a long-term and highly scalable application.
Q & A Testing: 
Testing of an application that deals with people's money in real-time and has a fee associated with it. When evaluating your fintech application, you'll want to make sure it works when the market is booming, that all of the APIs are operating properly, and that the synchronization is smooth.
Platform Choice: 
A stock trading app should ideally be available on two platforms: Android and iOS. As a result, distributing your app on many platforms will increase the cost of developing a stock trading app. It's preferable to start with one platform and work your way up from there. This will lead to significant savings in the beginning. Once your app is a hit, you may expand it to additional platforms.
Choice of App Developers: 
The app development business you choose will also influence the pricing of your stock trading app. A reputable app development company has experience in a variety of fields and can provide professional resources to create high-quality services. While it will increase development expenses, the standard of the customer will not be affected, and the procedure will be significantly accelerated.
After considering all of these factors, we calculated that the total cost of developing stock trading software would be between $30,000 and $60,000. 
Final Thoughts
Hopefully, you now know the answer to the most important question regarding developing an app for stock trading and have a decent chance of succeeding. If you want to construct a competitive stock trading app, you need to choose a mobile app development company that really can help you develop high-performing software that stays ahead of the competition.
Ready to Develop Stock Trading Applications
"We assist investors in accessing the stock market from anywhere with our Stock Market App Development services.
FAQ on Stock Trading App Development
The answer to the question of how much it costs to build a stock trading app is an estimate based on a thorough comprehension of the app development project.
Platform selection
Technology set
Team size
Testing scope
The enormous customer base and investment opportunities in the app sector are two of the most compelling reasons why businesses should concentrate on stock trading applications.
Dashboard, stock trading capabilities, and portfolio are all standard features that you may incorporate into your program.
Build Your Team
Book a Consultation Now!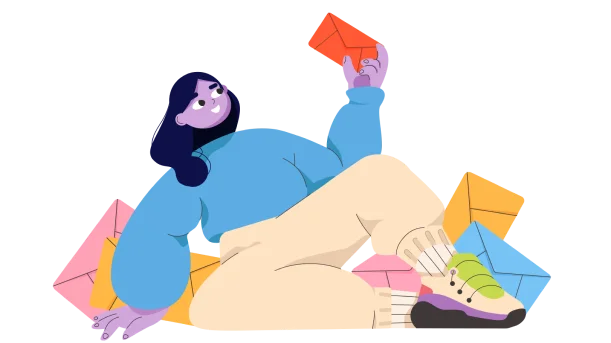 Don't Miss Out!
Your Inbox's New Best Friend. Subscribe Now and Never Miss a Beat!
Read More Blogs