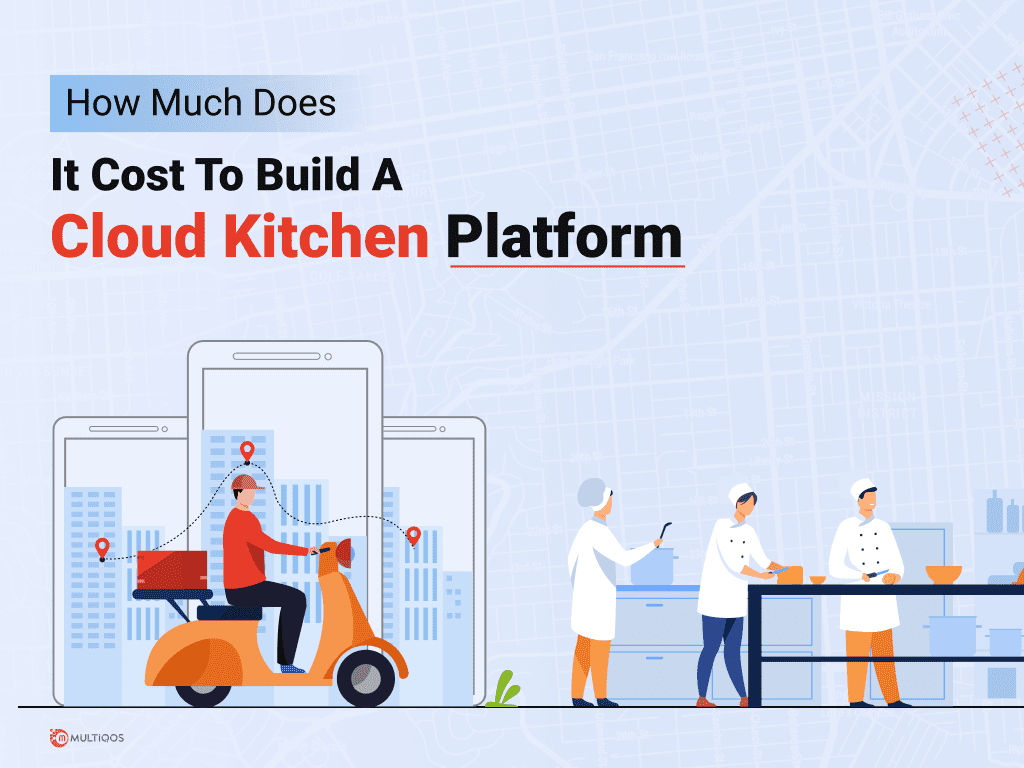 Mobile App
How Much Does It Cost To Develop A Cloud Kitchen Platform?
Overview Cloud kitchens or Dark kitchens are virtually founded to produce meals and food exclusively for home deliveries. Because they do not need to attract passing consumers, these kitchens can…

Parth Thakkar
Overview
Cloud kitchens or Dark kitchens are virtually founded to produce meals and food exclusively for home deliveries. Because they do not need to attract passing consumers, these kitchens can be set up anywhere, including parking lots, warehouses, and other low-rent spaces. Cloud technology can make online ordering more affordable. Multiple restaurant chains can share resources and produce food in a cloud kitchen, which is a centralized commercial food production facility. It is anticipated that the number of cloud kitchens in India would expand by more than 50 percent annually, making it one of the most lucrative small companies. Following the COVID-19 pandemic, the business experienced a significant increase because more people began ordering online food after the ban was lifted. If you want to invest in the cloud kitchen business model, read further to understand the cost behind the Cloud Kitchen Software Development.
Why Invest In Cloud Kitchen Apps Like Deliveroo & UberEats? 
Cloud kitchens can be considered a potential business model for startups looking to launch a restaurant with low initial investment and high returns. When it comes to Cloud Kitchens, there are numerous reasons to start. Some of the compelling reasons to invest in Dark Kitchen App Development are: 
Scalability:
If a restaurant's sales are going to increase, an instant investment must be made to open a large number of franchises or improvised outlets. Similarly, traditional dining-in restaurants will provide benefits to us.
Demographics:
The cloud kitchen approach to test their restaurant in various locations and demographics in order to receive feedback from the end consumer without making a significant financial investment.
Lower Costs:
The cloud kitchen model has significantly lower company expenditures and operating costs. Even when compared to traditional dining at a restaurant, there is no question that the cost is comparable. There is also no significant expenditure on ambience, signs, waiters, tables, chairs, etc.
Exclusivity:
The Cloud Kitchen business model allows you to give end-user exclusivity and produce fresh concepts that keep your taste buds engaged rather than repeating meal recipes if you consume online media such as Netflix originals and Amazon Prime exclusives.
Competitive Pricing:
Now that the aforementioned investments are no longer required, cloud kitchen application may devote their valuable financial resources to creating new meals, menu items, pricing, and, most importantly, extending their online presence.
How Much Does It Cost to Develop a Cloud Kitchen Platform?
When calculating the Ghost Kitchen App Development cost to create an online kitchen, some variables have a significant impact. These factors might include the app's intricacies, the features and features you offer, the app's backend and frontend, UI/UX design, license or certification fees, and more. With all of this in mind, it's safe to say that building an online kitchen platform will cost on the order of USD20,000 or more on average. In contrast, the cost of Cloud Kitchen App Development can exceed USD25,000 to USD35,000. These are rough estimates; therefore, it is worthwhile to discuss your plans with experts and obtain accurate estimates before making any decisions.
Various Factors That Directly Impact Cost of a Cloud Kitchen Application
Some of the factors that directly impact the cost of a Cloud Kitchen mobile application development are: 
Premise Cost:
The restaurant owner has two basic approaches to choosing a location for the ghost kitchen where they can either rent or buy. You shouldn't buy a house in the beginning phases, especially if you want to manage it all on a fixed budget. As a result, the only logical choice is to rent space for your ghost kitchen and sign lease documents. The starting price will vary according to the rental location, advance payment, and refundable deposit.
Kitchen Equipment Cost:
The cost of a cloud kitchen app for a food company also considers the kitchen equipment cost whether you buy or rent a cloud kitchen. Renting a restaurant space with pre-fit equipment will probably save you more money than having to fill an empty premise. Your ghost kitchen will almost certainly require equipment kitchen equipment, and cooking equipment, w Another advantage of ghost kitchens is that you don't have to spend money on beautiful lighting for your consumer's space, and bar equipment.
Inventory Costs:
Maintaining inventory fluctuates depending on the season and time of year. In the previous several years, supermarket prices have fluctuated, as you may have seen if you've been there. These factors are beyond your control, but they will undoubtedly have an impact on the operation of your cloud kitchen in the early stages. Seasonal menus are an option for restaurants concerned about keeping inventory prices in check.

Staffing Cost:
Like a restaurant, you'll need to hire and train your own staff of cooks. Hiring too few employees can jeopardize your company's reputation, while hiring too many increases your operating costs. Your ghost kitchen's success will be determined by the quality of the food you provide, so focus on it rather than quantity. One advantage of ghost kitchens in terms of the overall cost is that no front desk staff is required. You have to hire a chef, cleaner, or dishwasher and assist employees.
Utility Costs:
Newcomers frequently underestimate the importance of including utility bills in the setup cost when starting a ghost kitchen. In a large room, the cost of lighting and heating grows with the size of the space, but a small space incurs lower costs. Internet access, pest control services, safety inspections, and equipment maintenance will increase overall costs. As well as, from the start, it is critical to set aside funds specifically for these utilities.
Insurance Cost:
In most cases, you'll need employer's liability and public liability insurance, just like any other regular firm. Ghost kitchens pose a lesser risk compared to certain other businesses because you are only serving the people virtually but not on your site. Your only responsibility is the working space, kitchen equipment, chefs, and working staff. As a result, it is better to be prepared and ensure all aspects of the cloud kitchen business with the proper business insurance plan.
License & Permit Cost:
Every restaurant, real or virtual, needs various permissions and licenses before it can open for operation. These legal standards differ from place to place, so restaurant owners should check with their local regulatory authorities. A typical restaurant requires permits such as a food service license, a building health permit, a live entertainment license, a liquor license, a food handler permit, a certificate of occupancy, a music license, and so on.
Marketing Cost:
As with any other business, cloud kitchens need a strong online presence. A ghost kitchen company owner should spend in both online and offline marketing in order to reach a larger audience.
How MultiQoS Can Help Your Cloud Kitchen Grow?
MultiQoS is a leading mobile app development company being an expert in the field of mobile app development. mobile app developers, software engineers, UX designers, and marketing experts are all on staff at Cloud Kitchen and can work together to develop Cloud Kitchen apps for any company model. Our developers, QAs, designers, and project managers are all enthusiastic individuals who are always on the lookout for new ways to turn their limitations into opportunities. Our goal is to use cutting-edge technology to improve the lives of others.
Final Words!
Ghost kitchens or cloud kitchens are undeniably a fascinating business concept. This is a good business from inception to operational costs for entering the food sector. Restaurant chains, as well as startups, invest in this new concept to expand their market reach. Like any other business, Cloud kitchen startups face challenges while providing an excellent source of revenue in the long run.You may hire an app development firm such as MultiQoS or hire mobile app developers who can guide you through the complete app development procedure. 
Want to Build Own Cloud Kitchen?
Our expert app developers specialize in crafting cloud kitchen apps for your unique business model.
FAQs on Cloud Kitchen Development Cost
A cloud kitchen is also known as a "ghost" kitchen, a "delivery kitchen," or a "virtual kitchen." Food preparation enterprises, facilities, and services are available in this commercial kitchen location. Its sole focus is on fulfilling and delivering online food orders.
Ghost kitchens, also known as cloud kitchens, are indeed the latest profitable food industry pattern. With so many benefits over traditional restaurant businesses, these are quickly becoming the preferred option for investors looking to enter the food industry and make a profit. Here are some of the benefits of having a ghost kitchen:
Reduced infrastructure costs

Flexibility

Low Operating Expenses

Initial Investment

Reaching a Larger Audience
Statista predicts that the global ghost kitchen market will be worth $71.4 billion by 2027. Taking everything into account, it's clear that the ghost kitchen business model represents a sound financial investment. These exist only virtually reduce setup and operational costs, resulting in more savings and revenue per sale.
A cloud kitchen makes money in the same way that a traditional kitchen does. The income collected from the selling of food minus the costs of running the kitchen reflects the profits for the cloud kitchen.
Build Your Team
Book a Consultation Now!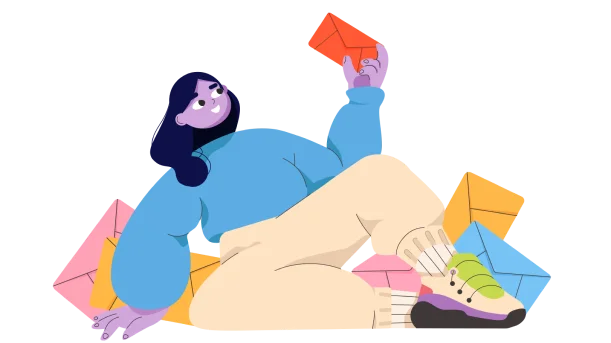 Don't Miss Out!
Your Inbox's New Best Friend. Subscribe Now and Never Miss a Beat!
Read More Blogs