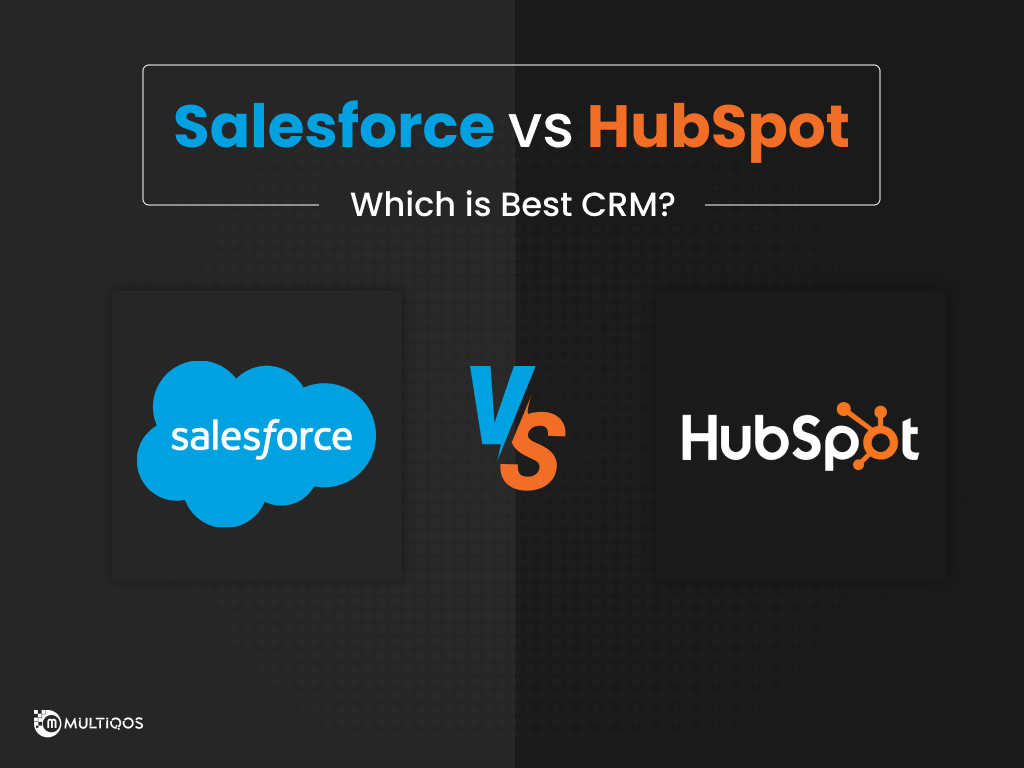 Business
Salesforce vs HubSpot CRM: Which is Right for Your Business?
Introduction The modern Customer Relationship Management (CRM) platform consists of numerous reliable and well-rated services. Interestingly, two names stand out from the selection: Salesforce and HubSpot. But do you know…

Kashyap Pujara
Introduction
The modern Customer Relationship Management (CRM) platform consists of numerous reliable and well-rated services. Interestingly, two names stand out from the selection: Salesforce and HubSpot.
But do you know – what is the difference between HubSpot and Salesforce?
Undoubtedly, both platforms have large client bases and outstanding ratings from specialists in the field. But you must consider your specific business needs when it comes to deciding which of the various leading Customer Relationship Management (CRM) platforms is the right fit for your business.
While Salesforce accommodates larger organizations and complex sales pipelines, HubSpot is more suitable for small-to-medium businesses and their marketing strategies.
However, this difference between Salesforce and HubSpot is not any ultimate verdict. Managers and sales representatives might benefit from extending their perspectives by considering each platform facet.
HubSpot CRM vs. Salesforce: Overview
HubSpot is a CRM platform that provides several products other than CRM. For example, it develops and distributes marketing automation and content management systems. HubSpot was launched in 2014, and within six years, it has made its place among the top CRM solutions in the market. 
From lead management to sales pipeline data viewing and email and contact management, HubSpot does it all. HubSpot's software comes with a free version capable of handling all the CRM needs of any small and medium-sized businesses. As your business begins to scale up, you can upgrade to the complete HubSpot marketing suite that offers enterprise CRM to gather insights and grow your business.
On the other hand, Salesforce is a much older software that started operating way back in 1999 and made its place in the CRM industry. Salesforce is considered one of the first companies to adopt the SaaS (Software-as-a-service) Model. Also, Salesforce is the first company to popularize the concept of Customer Relationship Management. It has steadily updated itself with time to keep up with the world's current pace. Further, Salesforce offers many tools for marketing automation that AI-based insights and detailed modification have powered. 
The primary difference between HubSpot and Salesforce is HubSpot is more spontaneous and geared toward businesses of all sizes, while Salesforce is more fitted for enterprise-level companies. However, that isn't the only distinction between the two. There is more to add while choosing a CRM platform from these two. 
Also Read: How to build a custom CRM software for your business?
HubSpot vs. Salesforce: Features
HubSpot
HubSpot has a free version of it. But if you are subscribed to a premium CRM system, you get separate modules for content management, operations, sales, marketing, and support. 
The CRM tools are spread over the other modules. The sales team gets tools like pipeline management, meeting schedulers, company insights, contact management, call tracking, etc. In comparison, the marketers get the CRM features like email marketing tools, landing page and form builders, lead management, lead generation, ad management, etc.
Salesforce
In Salesforce, you can also get a good deal of CRM tools like Marketing cloud and Sales cloud. In fact, Salesforce is more like a CRM solution than a package. In fact, the top-most web development company in usa opt for Salesforce, which is great for lead scoring, customer journey optimization, sales forecasting, account management, and other multiple marketing tools. This is a great platform for the sales representatives to make the most of customer data which helps leads take a smooth journey down the sales pipeline.
HubSpot vs. Salesforce: Easiness of Use
HubSpot
The majority of HubSpot users can manage the onboarding process with minimal effort as the platform is quite intuitive. The users can learn about the platform while using it. Moreover, mastering the platform's tools may sometimes feel like a game. After upgrading and using more tools, HubSpot users can access HubSpot's classroom training to master new features. Also, you can check out the HubSpot Academy for tips on marketing strategies and overall sales.

Salesforce
For Salesforce, the learning curve can be steeper for those unfamiliar with CRM platforms. In comparison, it can be a bit complicated for new users. However, you can't say that it's not user-friendly, but it requires more work. The company does provide some online training programs under the banner of Trailhead, which gives the users a well-designed and game-like instructional experience.   

Which Is Best for You?
The initial user experience and first impression of ease-of-use make HubSpot look cleaner than Salesforce. However, it should be highlighted that Salesforce is not terribly difficult to handle. The robust CRM tools make up for the lack of ease of use.
HubSpot vs. Salesforce: Pricing
HubSpot
In HubSpot vs. Salesforce pricing, both the platforms have a wide variety of app suites with different pricing plans. The HubSpot sales hub has three pricing buckets, ranging from $45 per month, $450 per month, and $1,200 per month. The premium plans are $800 per month and $3200 per month. However, it has been seen that the cheaper variant is lightweight, and for any serious operation, you will need to upgrade your system to a pricier plan.
Salesforce
Salesforce offers a larger selection of product packages and pricing levels. In Hubspot vs. Salesforce marketing cloud, the Salesforce marketing cloud pricing goes from $25 per user per month to $75, $150, and $300 per user per month billed annually. Furthermore, the Marketing Cloud is subdivided into packages ranging from $12,500 per month billed annually to $50,000 and $65,000 per organization per month billed annually. The email, mobile, and web marketing packages start at $400 to $1250 and finally to $3750 per organization per month billed annually. 
Which Is Best for You?
In Salesforce vs. HubSpot pricing, Salesforce edges out. This is because the cheaper version of Salesforce offers more functionality than HubSpot. There are more subdivided packages in Salesforce, so you can only try and pay for those tools you need. 
HubSpot vs. Salesforce: Support 
HubSpot
Customer support of HubSpot is based on which package you are subscribed to. HubSpot's customer support is based on the package you are subscribed for. For instance, the free CRM software only gets your community support, while the starter package also gets you email and live chat support. 
Professional and Enterprise plans allow phone support. If a HubSpot user has more than one subscription, their support will be based on their most premium plan.
Salesforce
Salesforce's customer support can be a bit tricky. They provide a customer service number but navigating to the right support agent can be a lengthy and engaging process. However, Salesforce offers self-service forms before attempting to speak to the customer care agent. Also, you can access online chat if you are subscribed to any plan.  
Which Is Best for You?
If you are subscribed to a premium package, you'll be provided with the best HubSpot support. The rest of the support system of HubSpot customer services is still decent. While for Salesforce, the high-priced plans have strong customer support. But the economical one may need a bit more involvement. 
HubSpot vs. Salesforce: Overall, Which One Is Best? 
So that concludes the ultimate showdown between HubSpot vs. Salesforce CRM for custom CRM development. And we have seen that both platforms have their own positive effects on medium to small businesses. 
Some website development companies may argue that the robust complexity of Salesforce is making it stronger, but HubSpot takes the cake in cases of the user interface, ease of use, and free versions. 
However, the ultimate decision depends on the unique business needs of any organization. 
Final Verdict 
This is all about the HubSpot vs. Salesforce comparison. Both are good choices, but the ultimate decision depends on your unique business needs and the level of functionality you require. 
However, it is expected that custom CRM development should decrease the workload of any organization after considering everything. So, if a small to medium business needs faster CRM solutions, go for HubSpot. Although for larger enterprises that have more significant customization requirements, Salesforce would be the right choice. The cost, onboarding time, and usability would also be deciding factors. Therefore, some organizations may choose to integrate both platforms to reap the best of them both. 
Let's Create Big Stories Together
Mobile is in our nerves. We don't just build apps, we create brand. Choosing us will be your best decision.
FAQs on HubSpot vs. Salesforce CRM
It is largely dependent on your search criteria. Salesforce considers industry standards, but it isn't for every business. For a smaller company looking for an easy-to-use platform with a gentle learning curve, HubSpot is the better option than Salesforce. But, if you need a robust CRM loaded with features, then Salesforce is popular for a good reason. 
HubSpot is likely to be the cheaper option. In comparison, Salesforce offers a larger variety of tools at various price packages.
HubSpot is known as an inbound marketing tool, while Salesforce is known as sales automation software. However, they both offer a really similar set of features: CRM, Sales forecasting and analytics, and Customer service features.
Yes, both HubSpot and Salesforce are CRM platforms. They offer a CRM and all the tools your front office teams need, including sales, marketing, content management, and service tools. However, they were built differently.
Build Your Team
Book a Consultation Now!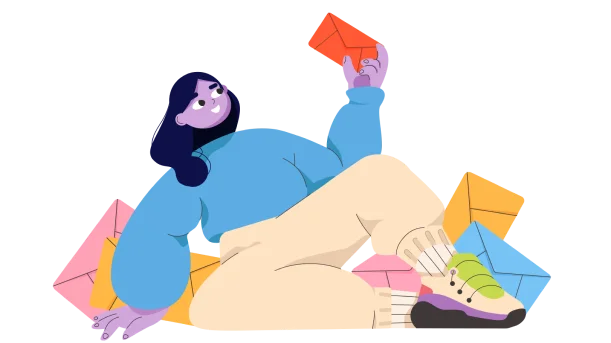 Don't Miss Out!
Your Inbox's New Best Friend. Subscribe Now and Never Miss a Beat!
Read More Blogs