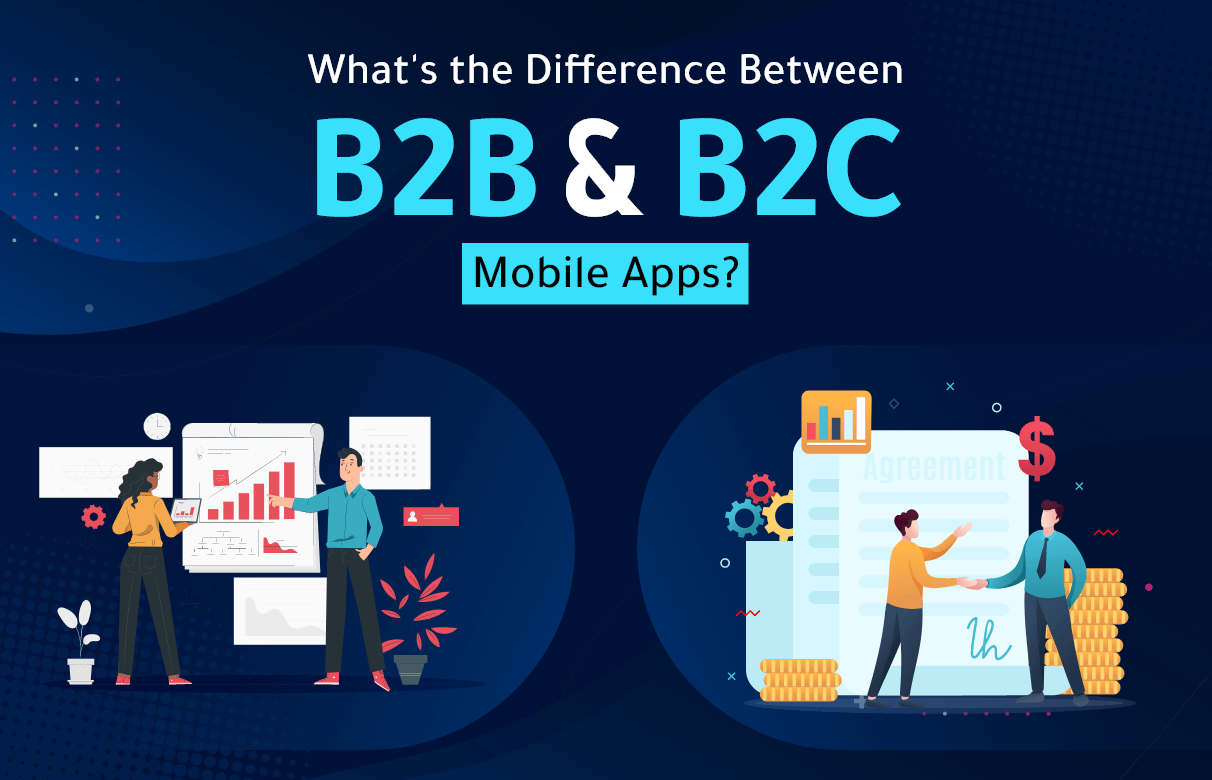 Business
What's the Difference Between Business-To-Business(b2b) and Business-To-Consumer(b2c) Mobile Apps?
What are Business to Business (B2B) Mobile Apps? Firms use B2B applications to interact with other businesses, clients, and employees inside their own organization. While some B2B apps are accessible…
Prashant Pujara
---
What are Business to Business (B2B) Mobile Apps?
Firms use B2B applications to interact with other businesses, clients, and employees inside their own organization. While some B2B apps are accessible to the entire public, others are exclusively accessible internally. Several of the applications in this category are business apps designed to serve a specific function, such as in-house supply chain management or a project planning site.
It is not uncommon to come across B2B Mobile Apps that function as a tool. A wholesale provider, for example, may want an app to allow clients to make orders and pay. Similarly, a land surveying firm can create a mobile app to allocate site visits to multiple surveyors, who would subsequently enter data into the app.
Are There Different Kinds of Business-to-Business Apps?
Well, there are two types of B2B applications, and these definitions can be further subdivided based on the user base and whether or not app downloads will be restricted. The first type is accessible for download on a corporate website or through one or both app stores, including users (such as clients, customers, or workers) inputting a login to access the app's user interface (UI). The other type of software is exclusive to workers of a single firm, with downloads severely regulated. Typically, access to the application download section necessitates a login. This is where most enterprise apps fall.  

Advantages of B2B Mobile Apps
One of the key reasons why businesses use B2B applications is that it allows for better scalability and follows a framework. So, these applications are designed to handle a particular problem, you will discover that the procedure is rather simple. As a consequence, the aim of such applications is well stated, which means that the iOS and Android App Development knows precisely what the key aims and objectives are for producing this app, making their job a lot easier.
Also, B2B applications may cut the cost of providing clients for a firm by making the entire process more efficient. Furthermore, it may assist organizations in increasing customer satisfaction and retention by allowing them to provide a seamless client experience.  
Also Read : Top B2B Mobile Apps for Managing Your Business on the Go
Disadvantages of B2B Mobile Apps
B2B mobile apps, just like any other technology, have certain flaws too. B2B applications necessitate extra effort because they are designed to simplify a complicated and sophisticated procedure. A lot of research is necessary, as well as a lot of resources, to design a B2B app. This has the potential to immediately raise its pricing, leading to higher prices than standard applications. Most B2B applications are jam-packed with functionalities that might contribute to the app's total cost.
B2B apps are customized and cater to a specific clientele. When you combine it with the hefty development costs, it becomes difficult to market. You must also take a distinct strategy to promote B2B apps; otherwise, they will not sell. The sheer quantity of functionality in B2B apps typically results in a complicated user interface, which reduces usability.
What are Business to Customer (B2C) Mobile Apps?
B2C applications are probably the most well-known, as they can be found in places like the app store. There are several types of B2C apps:
Loyalty Apps:

Customer loyalty and incentives applications are examples of B2C apps

E-commerce Apps:

If you are a retailer and are building an app that will act as the only home for your virtual store, you are creating a B2C app.

Stand-alone Apps:

Stand-alone apps theoretically "count" as B2C apps as well. These applications have their own identities, such as gaming, service, or social networking platform
B2C applications are typically more labor-intensive and expensive to create. They require fairly regular upgrades in response to user input and concerns detected through user analytics. Since you are depending on frequent users and downloads to gauge success, you must keep the application's interface up-to-date (UI). In a nutshell, user experience (UX) is extremely important in this app category.
Moreover, because you often rely on app sales or in-app transactions, B2C Mobile Application Development is more competitive. This implies a higher emphasis on development and evolution. 
Advantages of B2C Mobile Apps
B2C mobile apps target a larger audience. So, mobile app developers tend to focus more on enhancing the customer experience. To keep consumers interested, they iteratively offer functionality. Along with it, these apps are designed in a manner that allows companies to utilize functionalities like push notifications, display product adverts, and promote deals and discounts. As a result, these apps are more likely to become famous and become viral.
Another advantage of the B2C app is that it allows you to provide round-the-clock customer service. You can respond to consumer inquiries in a fast and satisfactory manner and assist them in resolving their concerns. This assists you in developing long-term relationships with your consumers. Furthermore, it can also help your organization produce more income by not only attracting new consumers but also retaining existing ones.  
Disadvantages of B2C Mobile Apps
One of the most significant disadvantages of developing a B2C app is the high level of competition. With over six million applications currently available in app stores and hundreds more being launched daily, your mobile app might easily become lost in the shuffle. Even if you manage to generate a lot of buzz before releasing your app, it may go away within a few weeks. Initially, you may get thousands of new users, but as the next shiny thing enters the market, they will desert your software.
The majority of users rely on their choice to download an app on reviews and ratings. It is difficult to obtain greater ratings and positive feedback for a newly launched mobile app. That implies that most users will hesitate to install your B2C app if it does not provide anything fresh or distinctive that no other app offers. That is why an app and software development business is always seeking for fresh and distinctive features to add to your mobile app to make it stick out and get recognized.
Primary Differences Between B2B and B2C Mobile Apps
Let's take a look at some of the important distinctions between B2B and B2C mobile applications to assist you to determine which one to use. It will assist you in hiring the top mobile application developers at Mobile App Development Company for both Android and iOS. 
Goal:

B2B applications are designed to solve a specific business problem, whereas B2C apps are more focused on entertainment, content, or connecting people.

Cost:

B2B mobile apps are significantly more expensive than B2C apps.

Audience:

B2C applications appeal to a bigger audience, whereas B2B apps cater to a smaller audience.

User Experience and User Interface:

Customer experience and user interface are vital in B2C apps but less so in B2B apps.

Customer Acquisition:

B2C app users are more emotional because firms employ a variety of strategies to entice them.

Business Models:

B2B applications operate on a subscription basis, but B2C apps are often free to download and use, with the option of earning money through advertising.
Also Read: How To Protect Your Privacy on Tablets And Mobile Apps
Wrapping Up
There are several distinctions between B2B and B2C applications. Their approaches and methodologies differ significantly in terms of how they are created, produced, promoted, and maintained. As a developer, you must be aware of these distinctions and plan your development accordingly. As a stakeholder, this involves asking the proper questions of your developers before starting on a lengthy and costly development of an application.
What B2B and B2C applications have in common is that they are strong tools that allow, motivate, and attract people in ways that few other pieces of technology can. Quality Android and iOS App Development are constantly in demand and are rewarded generously when they do a good job, whether it is about operating a business smoothly or booking the perfect weekend break.
Let's Create Big Stories Together
Mobile is in our nerves. We don't just build apps, we create brand. Choosing us will be your best decision.
FAQ on Difference Between B2B and B2C Mobile Apps
Build Your Team
Book a Consultation Now!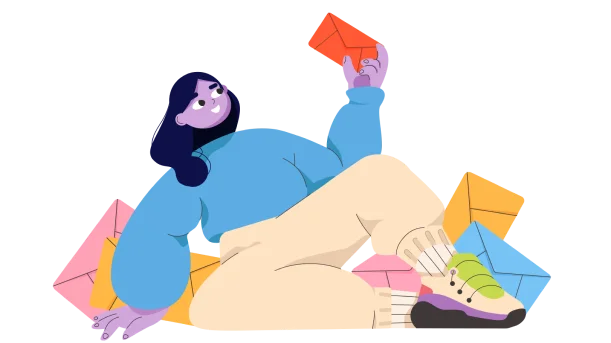 Don't Miss Out!
Your Inbox's New Best Friend. Subscribe Now and Never Miss a Beat!
Read More Blogs