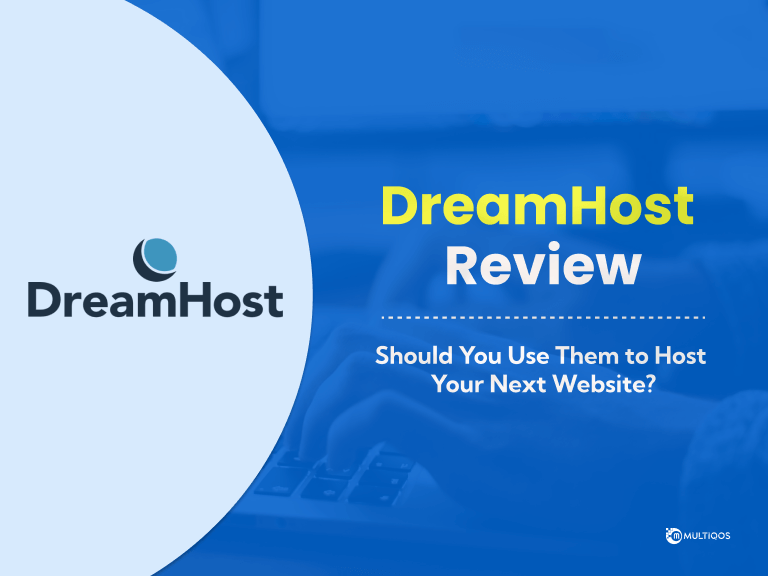 Tech
DreamHost Review 2024: Everything You Need to Know!
Are you seeking a reliable and quality assured web hosting company with a solid track record? Or something that is environmentally friendly and has all of the capabilities you'll need…
Prashant Pujara
Are you seeking a reliable and quality assured web hosting company with a solid track record? Or something that is environmentally friendly and has all of the capabilities you'll need to manage your developing WordPress site?
Well, it is challenging with this many hosting solutions accessible. However, this blog brings you the most viable and user-friendly solution- DreamHost. Let's dive deeper and see what all services DreamHost has to offer its users:
Overview
DreamHost is amongst the most well-known and well-known hosting firms on the internet. They have been around since 1997 (which is practically old by digital standards) and now serve over 1.5 million sites and 400,000 clients all around the world.
They are self-contained and employee-owned (i.e., they are not a subsidiary of Newfold Digital or GoDaddy). They've also been one of the most vocal champions of open-source as well as community-built applications for a long time (ie, WordPress, etc). DreamHost provides a wide range of hosting options, from shared to VPS and Cloud – and even a dedicated WordPress offering, as well as other services like emailing and domain administration.
DreamHost's Top Features
DreamHost's features are usually constant throughout all of its plans, however, they do fluctuate from time to time. This is determined by two factors: the sort of service you choose and the price tier you are on.
We've subdivided some of DreamHost's important features for you, explaining what these are or what you receive, if you have a plan for website development and hosting?.
Regardless of whose plan you're on, DreamHost offers free daily backups to all of its clients. This is a fantastic feature that provides you peace of mind in the event that something goes wrong. If your business still requires a domain name, you can get one as complimentary during the first year. You must register a URL culminating in either of the following: .com, .org, .club, .net, or.info to be eligible for this.
A Secure Sockets Layer (SSL) Certificate secures the personal information of your visitors. It's represented by a little lock icon just beside your URL, which informs visitors that the site is secure to visit. It is also beneficial for SEO (Search Engine Optimization), as Google penalizes insecure sites in search results ranks. Every site DreamHost hosts come with a free SSL certificate.
Every plan includes unbundled transfer since DreamHost does not measure bandwidth or traffic. This indicates that there is no technological limit to the amount of bandwidth available. Of course, if your traffic spikes dramatically, you might run into some other challenges, but the fact that you don't have to bother about network congestion is a significant plus.
All of your site's data is saved on the server using Random Access Memory, or RAM. More the RAM is required to store and display your site, the larger it is. You might expect RAM constraints of 512MB to 16GB if you choose a cloud hosting service. However, with a dedicated hosting package, this increases between about 4GB and 64GB. To put things in perspective, the dedicated hosting RAM restrictions are absolutely up there along with the finest. The cloud hosting RAM restrictions, on the other hand, are very standard.
These tools are unique to WordPress websites and may save you a lot of time. With one-click installations, you can connect your Web hosting account to your WordPress site with just one touch. DreamHost will also keep track of any software upgrades that WordPress releases, so you didn't have to think about remaining current. It does not, however, manage WordPress plugins in the same way, so you'll have to take care of it yourself.
Pros and Cons of DreamHost
DreamHost offers several "unlimited" options. They also provide a 97-day return guarantee, which is longer than the industry norm, so you can be sure you're delighted with the service before committing.
Sounds appealing, right?
Sure, DreamHost is cheap and has a lot to offer, but how do they perform and what features do they lack? They are seriously missing a few sophisticated features, which is a spoiler.
Pros:
Cost-effective:

DreamHost is a cost-effective web hosting provider; even the most expensive shared hosting package is less expensive than other competitors.

Uptime and speed:

DreamHost performed admirably in our testing. It wasn't the finest service, but it delivered consistent results.

Limitless bandwidth and storage:

All accounts come with absolutely unlimited bandwidth and storage. There are no inodes limitations, unlike others.

Up-to-date backend:

Their backend appears to be quite up-to-date. For people who are used to cPanel dashboards, it may take some time to get used to.

No upsells or upgrades:

Many rivals use aggressive sales tactics to get you to buy add-ons. DreamHost is a breath of new air in the hosting industry.

Money-back assurance:

DreamHost gives a money-back safeguard if you are dissatisfied with their solution after 97 days (yep, 97).
Cons:
Very less 1-click installs

: Only a handful CMSs provide automatic installations (e.g. WordPress).

Only US-based servers:

Outside of the United States, they don't have any servers. These may not be appropriate for users from other countries (e.g. Europe or Asia).

Fewer features for the basic plan:

Email accounts are not included in the Shared Basic plan, and they are reasonably priced.

Lack of sophisticated features:

There appear to be several functions for bigger projects that are missing. There are no stages, no built-in cache, and no advanced backup options, for example — you'll need their DreamPress Web hosting for these.

Help System: It only offers live chat support from 3:00 AM to 9:30 PM Pacific Time, not 24 hours a day. Outside of those hours, you'll have to rely on ticket customer service, which isn't too helpful.
Also Read: How Much Does a Web Design or Redesign Cost in 2024?
Support and Customer Service Experience
Callbacks, chat, complaints, newsgroups, and the DreamHost help center are all available for assistance. You can't reach DreamHost directly by phone, but with so many other options for assistance, this isn't a big deal.
Live chat help is accessible 7 days a week from 5:30 a.m. to 9:30 p.m. Pacific time. If English isn't your first tongue, you may also communicate with Spanish-speaking customer service representatives.
Fair warning: when DreamHost is swamped with help queries, wait times might be rather long. The majority of times, though, you'll get a reply within a few minutes.
You can also raise a problem and submit it as a ticket to the ticketing system. The DreamHost support team can then investigate and respond to your problem. When your ticket is answered, you'll receive an alert, so you won't have to waste too much time refreshing the website.
The DreamHost support center is an online platform where you may search for answers to your questions, similar to how you would type a query into Google. There are specialized assistance articles and tutorials that provide a wealth of information on how to do specific activities. This should usually be your first point of call in order to prevent filling up the live chat queue and save time!
All clients receive the same degree of assistance and support. This is excellent if you're on a budget hosting plan, but it's a little bothersome because if you pay a little more, you're not recognised as a priority. Although the general support service isn't as outstanding as, for example, A2 Hosting, whose personnel takes extensive training to provide the highest possible level of assistance, it's more than enough and shouldn't give you any problems.
DreamHost Pricing and Plans
DreamHost offers a total of 26 plans over five distinct types of hosting.
The most economical sort of web hosting is shared hosting, while DreamHost's most expensive packages are for hosting services for web and mobile app development company.
However, it is crucial to understand that the later you agree to your hosting package, the less expensive it will be. Paying a year's worth of hosting payments upfront, for example, is less expensive than paying monthly. Consider it a discount for being a loyal customer.
We've listed the monthly pricing of each plan, as well as the discount you may get if you agree to a long-term arrangement, to give you an idea of what to anticipate.
Shared Hosting Prices

VPS Hosting Prices

Dedicated Hosting Price
DreamHost's dedicated service is unique in that it is provided on a quote-by-quote basis. The pricing points are named after the phases of the moon, such as Blue Moon or Super Moon, and range from $169 to $300 a month. Although DreamHost's plans are fantastic, it's important to know that there is a price ceiling.
WordPress Hosting Prices

Cloud Hosting Prices
Cloud hosting is a much more contemporary, flexible service in which you just pay for the services you use, similar to a mobile phone's pay-as-you-go SIM. It's paid on an hourly basis, with prices ranging from $0.0075 to $0.16 based on factors such as bandwidth and RAM use.
Performance – Is DreamHost Fast?
DreamHost is maybe the only budget-friendly host willing to guarantee 100 percent uptime and deliver it >99.99 percent of the time. When it comes to speed, it's equally outstanding, loading both light and heavy pages in a flash. Based on a rigorous performance testing result, let's take a look at how things went.
DreamHost Uptime and Response Time
The outage resulted in a >99.9% uptime percentage. The server system response was also excellent, averaging 231 milliseconds. While the hosting plans business is recognized for having typical response times of roughly 600ms, this is excellent. Even though it does not achieve 100 percent uptime, it is dependable. Also, when it comes to servers, 100 percent perfection is unattainable. Even brand spanking new servers must be restarted and kept up to date with a slew of software upgrades.
DreamHost Speed
When the largest content component is loaded, LCP occurs. The speed in the United States was outstanding – it took just over 0.8 seconds to complete Largest Contentful Paint (LCP). The situation in Europe and India is now far worse. Because the DreamHost data center is on the mainland, this is the expected outcome. We're usually okay if it finishes within 2.5 seconds. With considerable time to spare, DreamHost effortlessly fits in the standard across all locations.
DreamHost Stress Testing
There's a reason why heavy traffic is termed heavy. It puts a lot of strain on the server, which causes it to slow down or even shut down in certain situations. The outcomes reveal a new sort of tale based on it. DreamHost has passed the test with flying colors.
In the grand scheme of things, DreamHost is a fantastic performer. It is dependable, quick, and capable of handling traffic. And this is exactly what I'm searching for in a solid web host.
Security – Is DreamHost Secure?
In terms of protection, DreamHost provides the fundamentals as well as some sophisticated features. Digital certificates, firewalls, daily recoveries, and domain privacy are included in all options.
SSL Certificate
Let's Encrypt is a free encryption program. When it comes to online hosting, SSL certificates are a must-have. They're essential for browsers and servers to communicate securely.
Web-based Firewall
The Firewall comes with a large number of configurable rules that restrict the traffic to your site. This provides basic security against site assaults and also bots.
Automated Backup
It is a premium option that is rarely available for free. Even on the smallest plan, DreamHost automatically supports your website every day. Additionally, for optimal protection, you may do on-demand backups manually once a day. Regardless of the backup technique, DreamHost keeps all recoveries for up to two weeks.
Privacy Protection
Another premium option that DreamHost offers for free is domain privacy protection. This service conceals your personal details that are linked with the domain and instead would be publicly visible. This is a good set of security measures.  
DreamHost has created DreamShield Malware Remover, a malware cleanup application. It costs $3 per month or $29.99 per year. Because malware is so frequent, it's a good thing to have.
DreamHost, of course, takes security very seriously. Unlike other hosting services, it provides many sophisticated features for free. While anti-malware software is a subscription service, third-party solutions can be used in their stead. Overall, DreamHost has earned a spot on our list of secure hosting companies.
Alternatives to DreamHost
Alternative web hosting for various scenarios: 
SiteGround and InMotion Hosting, in addition to DreamHost, provide the greatest service  

If you're searching for a Windows-based shared web hosting provider, you can go for InMotion Hosting or GoDaddy. 

SiteGround is a top-performing host in my experience. Furthermore, they provide a full-featured site hosting service and are an excellent choice for WordPress users.

Also, if you're searching for a top WordPress server and have a little extra cash to spare ($25/month+), Kinsta is a good option.
Conclusion: Do We Recommend DreamHost?
We do, in fact.
Even though DreamHost's uptime and speed have deteriorated over the last year, they previously provided consistent results, leading us to hope that the present poor performance is only a temporary setback.
Furthermore, you can check out DreamHost's services for a full 97 days, and there's a 100 percent uptime promise, so you can experience confidence in trying them out.
Furthermore, their default plan restrictions are rather large, with "unlimited" options for disc space, bandwidth, and other features. Additionally, if you use WordPress, site transfer is now free.
On the other hand, client service was restricted to specific hours during the week.
Looking to Hire Dedicated Developer?
Our skilled developers provide tailored solutions that match your project's unique needs.
FAQ DreamHost Best For Web Hosting
This is a really personal question. A dedicated support staff, unlimited bandwidth, email hosting, VPN plans, Linux support, plenty of disc space, and MYSQL databases are just a few of the features Dreamhost web hosting has to offer the ordinary business. There are also add-on options, such as DreamPress, for your WordPress website, as well as superb Let's Encrypt security. This site hosting company, however, will not appeal to everyone.
Yes, DreamHost is completely secure. It is not only a well-known and reliable firm, but it also has excellent security measures. Free SSL certificates, daily backups, domain security, and firewalls are all included. It will protect your website (and your business).
DreamHost operates two data centers, one in Ashburn, Virginia, and the other in Hillsboro, Oregon
If you're a non-profit organization, DreamHost provides completely free shared hosting. Nonprofits can also get additional savings on their Hosting service options. Regrettably again for the rest of you, the cheapest fee is $2.59 per month!
DreamHost is the finest shared hosting provider, according to our comprehensive research and testing. It includes all of the functionality you need at the lowest non-discounted costs of any top-rated service. With one-click installs and automatic WordPress software upgrades, its WordPress hosting isn't awful either.
Build Your Team
Book a Consultation Now!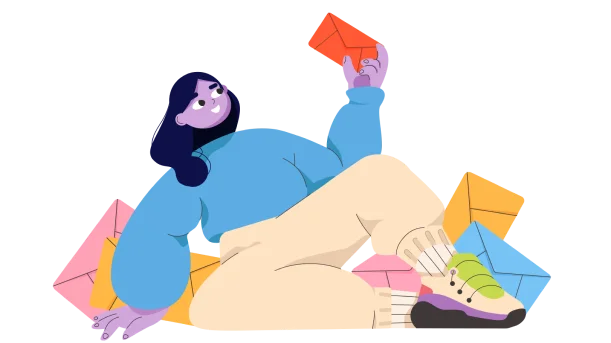 Don't Miss Out!
Your Inbox's New Best Friend. Subscribe Now and Never Miss a Beat!
Read More Blogs