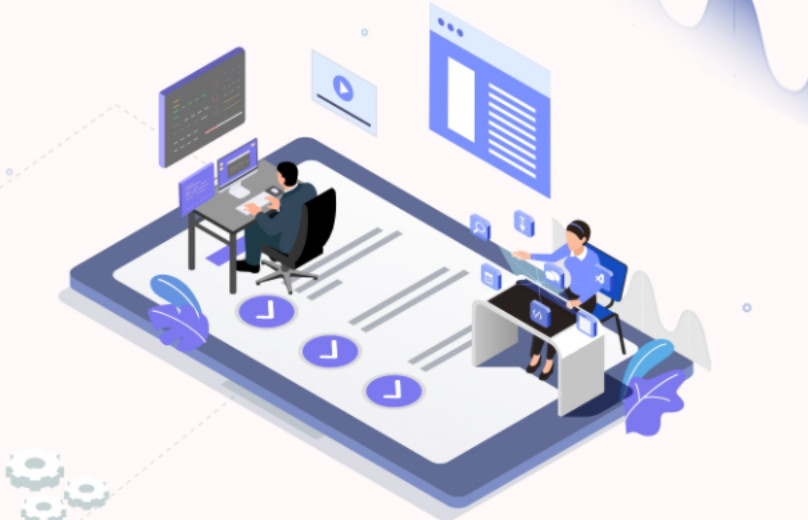 Web Development
How To Choose A Web Development Company In 2023? [Updated]
Websites are the basic building blocks of the digital footprint of modern businesses. The website makes the digital storefront for most retailers now and they are invincible in the branding…
Prashant Pujara
Websites are the basic building blocks of the digital footprint of modern businesses. The website makes the digital storefront for most retailers now and they are invincible in the branding strategy of service providers and B2B companies. Naturally, choosing a web development company for building a website with a rich user experience involves meticulous consideration of many things.
Modern website development is more about making customers and users happy with exceptional ease of use and effortless access to content and features. From the user interface design to the feature set to ease of access and scalability and performance, all are key considerations for shaping a standout web user experience for your brand.
When choosing a website development company that meets your requirements and budget, you need to stay focused on finding the best within your budget. Here we explain the key considerations for choosing the right website development company in 2023.
Know Your Tech Stack And Budget
Laravel makes The choice of the technology stack and development budget is two of the critical considerations for choosing the right development company. Do you want to build a single page app (SPA) or do you want to build a dynamic website with multilayered architecture? Secondly, do you want to build the website at a moderate budget and within a few days of time or are you flexible in respect of development budget or time?
Depending upon these factors you have to choose the appropriate frontend, backend and database technologies. For frontend development frameworks you gave Angular, React, Vue and Ionic as the top-notch choices while for backend NodeJS leads the way. When you know the appropriate tech stack, you can shortlist the most credible development companies for the project and name a balanced choice with a competitive rate and assured quality.
Choose Between Full Stack And Specialized Developers
Now for your web development project, you can choose between full-stack and specialized developers as per the budget and project complexities. Small startup projects with a shoestring budget often find full-stack developers more appropriate for their web projects. On the other hand, for dynamic and extensive web projects, hiring specialized developers for frontend, backend, database and middleware technologies are more appropriate.
There are three major full-stack development choices such as MEAN (MongoDB, Express JS, Angular and NodeJS), MERN (MongoDB, Express JS, React and NodeJS) and LAMP (Linux operating system, Apache server, MySQL and PHP). When choosing full-stack developers for your project, you need to hire from development companies having expertise in any of these stacks. For choosing specialized developers, you need to hire different developers with specific expertise in any frontend, backend, database and middleware technologies.
Evaluate The Portfolio
At the next stage, you need to evaluate the portfolio of developers from the chosen development companies or service providers. Scan the strengths of the developers, different skills and tally those claimed attributes with their completed web projects.
It is always advisable to carry out one to one interviews with the developers over Skype or any other streaming channel and evaluate the actual skills and capabilities of the developers in relation to the app projects mentioned in their portfolio.
Customer Reviews, Ratings And Social Footprint
For evaluating the right web development company for your upcoming project, it is always important to check the customer reviews, company ratings in various listings of web development companies across regions and categories.
Go to the social media pages of the companies and take a deeper look at the conversations with their clients and the customer satisfaction level. The reviews, ratings and social media conversation will revise a gross idea of the strengths and weaknesses of the company.
Engagement And Hiring
Another crucial consideration is the available engagement and hiring model offered by the development company for web projects. Does the company have a global footprint and boasts of a fully scaled offshore hiring model for web projects all over the globe?
Is the company flexible enough to accommodate a time and money (T&M) based hiring model? Do the company offer dedicated developers for diverse web projects across the niches? You need to look for a company with an appropriate hiring model as per your budget and specific requirements.
Project Management And Transparency
Another crucial consideration is the transparency of project management and scope of iteration. Apart from signing the Non-disclosure Agreement (NDA) which has become a basic and statutory requirement, the development company must provide a well-defined reporting process to keep clients informed about the development progress from time to time.
The scope of iteration during the development is a key consideration as well. Obviously, allowing iteration from the clients for value addition and alteration is an added advantage. Many web development companies following agile methodology provide this flexibility of allowing iterations.
Working Environment And Employee Satisfaction
Finally, while looking for small budget development companies capable of delivering sophisticated output, you should also consider development companies with great working environments and a bunch of developers happy to deliver the best results for the clients.
Make sure the development companies have a very low attrition rate and most developers work for the company at least for a year. A development company with sustained employee satisfaction and a happy work environment are best suited to come with unique and innovative ideas and state of the art development skills. A development company with a neat team of developers sharing the same passion for innovation can drive success for their clients.
Conclusion
A website with satisfactory user experience and smooth performance still does the basic job since these are must-have aspects for any website. A website that beats the competition by delivering a unique user experience while staying tuned to the latest performance standard, delivers more than the average.
So, while considering all the above-mentioned aspects including the development budget, make sure it can create unique websites that easily stand out from the average and common ones around. Maintaining the right balance between uniqueness and consistency, a cost-competitive budget, and excellence is the key to your choice.
These are not just baseless claims. As per the survey conducted by Cloud on its remote resources:
Around 23% of the employees said that they are willing to work for longer hours to get their work completed.
52% of employees said that they are less likely to take off.
30% of employees said they were able to accomplish more in less time.
77% of the employees confirmed increased productivity while working remotely.
Let's Create Big Stories Together
Mobile is in our nerves. We don't just build apps, we create brand. Choosing us will be your best decision.
Build Your Team
Book a Consultation Now!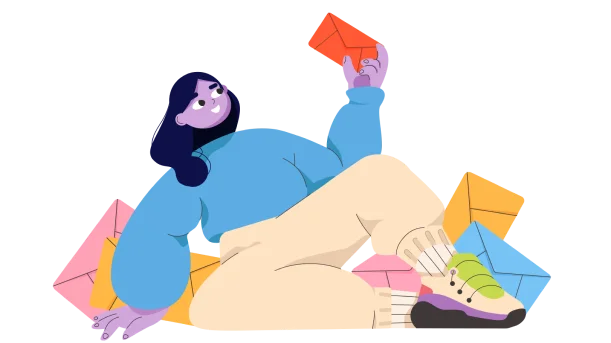 Don't Miss Out!
Your Inbox's New Best Friend. Subscribe Now and Never Miss a Beat!
Read More Blogs