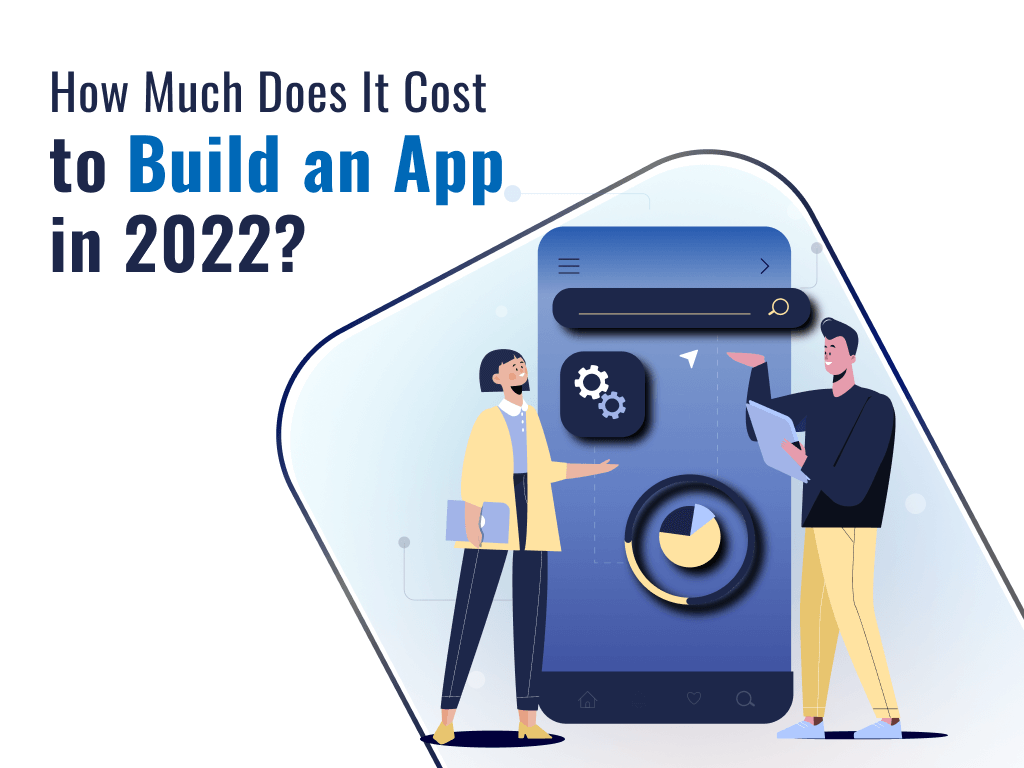 Mobile App
How Much Does It Cost to Build an App in 2023 – [Full Guide]
Introduction Mobile app development doesn't revolve around the mere step of approaching a mobile app development company in India with your project ideas. It requires more than just your ideas…

Parth Thakkar
---
Introduction
Mobile app development doesn't revolve around the mere step of approaching a mobile app development company in India with your project ideas. It requires more than just your ideas and the efforts of a company. You need to understand the basics of the development along with the costs to decide on a plan that shall be suitable to match your budget and also fulfill your project requirements and demands. Currently, developing a mobile application requires a large investment to be successful. Hundreds of thousands of apps are available for release on iOS, Windows, and Android. Investing more time and energy into your business growth will yield greater rewards in the long run. 
Statistics indicate that application users have downloaded nearly 8.4 million downloads from the app store, while users have downloaded 28.2 billion applications from the Google play store. Furthermore, app users are expected to spend $34 billion or more on mobile apps via app shops in 2022. These figures indicate that the market is expected to grow substantially in the coming years, and thus, app development companies have more scope for greater revenue if they invest intelligently. As an app development company, you need to conduct research and understand the market while also exploring your best options to decide on the best cost of app development. 
App development requires a lot of effort and work, and thus, there can be different questions related to it which is understandable. Thus, we have provided you with a detailed analysis of the breakdown of the required questions revolving around the process of app development. 
Develop In-House or Outsource?
The development of the mobile app should be in-house or outsourced is the primary question that should be decided upon. It is quintessential to understand whether your company can develop an application from scratch and complete it with success along with launching it in the marketplace? Furthermore, the task of successful completion requires a struggle to properly implement the idea, use of UI/UX design services in India, repair bugs, solve technical problems, and others. 
In-house software development entails putting your own team's abilities to work on your product. Working with a third-party source with specialized abilities to quickly build your project is known as outsourcing. Consider the pros and cons of both before making a final decision. 
While considering the in-house app development process can be interesting and cost-effective in the first instance, you should realize that the present workload can increase with the increase of the burden of additional tasks. If you go in-house, you risk failing to produce an app and costing yourself more in terms of wasted work and disillusioned workers. In the event that you merely intend to create a basic app, though, you may be in the clear. Otherwise, it's ideal and advisable to either hire a developer or a company who can take your concept and turn it into a reality with minimal hassle and stress.
The Average Cost of Developers Per Region
When you choose to outsource application development, you gain access to a vast pool of developers. Your money and the normal cost of app development might be considerably impacted by this. The cost of living varies by country, which will be mirrored in the charges levied by developers headquartered there. Complications including time zones and potential language difficulties must be considered, although most major development teams these days are competent and motivated enough to overcome many challenges.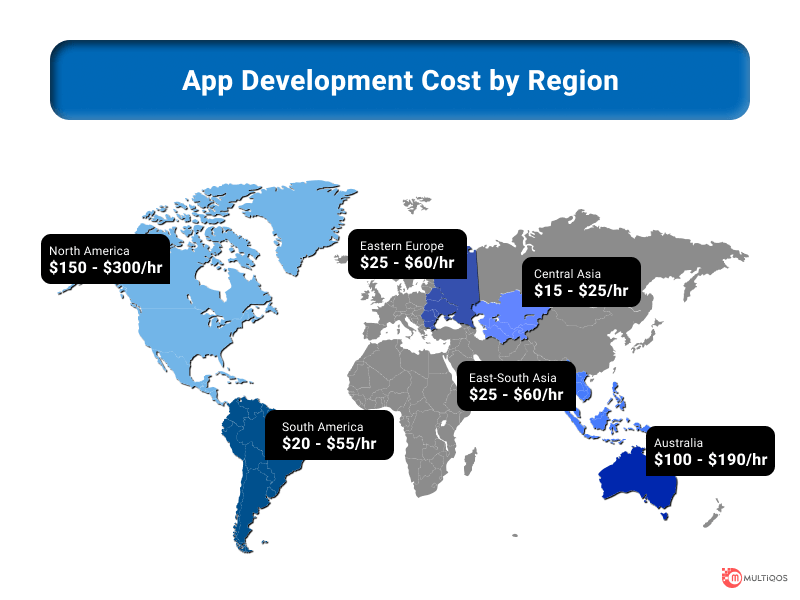 According to GoodFirms, which conducted a survey of over 167 mobile app development companies worldwide, there are significant disparities between these locations. A large IT firm has more hoops to jump through than a small or medium-sized firm. Large corporations have more administration and complications. On the other hand, small businesses have a deeper understanding of their customers and are more flexible. Lastly, there are perks with a smaller company since the hourly software salary is much lower. Since the quality-price ratio is better in less high-flying IT organizations, most businesses wind up contracting offshore tech services.
Furthermore, technology also shall differ. Thus, while some projects might require a single API, others would require both the front-end and back-end. So, if you require a big project involving multiple technologies, be prepared to pay more. The cost of custom app development can be significantly higher than regular app development. Developers that have improved their communication, flexibility, and social skills in addition to having a notable tech skill set charge more than those who merely have technical talents. Because of their abilities and specialties, they are able to outperform others, resulting in a pay boost. 
Also Read: How to Hire Remote Developers in 2023?
How Much Does It Cost to Develop an App in Each Region?
The cost of app development in 2023 in different geographical locations is primarily regulated by the costs, which play a significant role since the variation in the region impacts the price rates. Generally, to provide a rough estimate, the cost of Android App Development or iOS App Development shall vary from $20 to $300 per hour. A task's completion time is a crucial consideration when assigning it. If you're short on time, you'll need to hire more people or extend your working hours, and thus, your prices shall vary accordingly. 
The following is an estimated estimate of global average hourly rates:
Central Asia- $15 – $25/hr

South America- $20 – $55/hr

East and South Asia- $25 to $60/hr

Australia- $100 – $190/hr

Eastern Europe- $25 – $60/hr

North America- $150 – $200 or even 300$/hr
GoodFirms predicts that the app development expenses in the US as $38,200-91,000 for a simple app, $55,000-131,000 for a sophisticated app, and above $150,000 for an advanced app, based on hourly prices for developer time from its surveys.
What Affects Mobile Application Costs?
Mobile app development can be affected by a plethora of factors are some of which are:
Mobile App Features

Number of Screens

Type of Application

App Design

UX/UI Services

Mobile App Development Tools & SDK

App Development Team

Server Packages and Configuration

Back-end Infrastructure & Administration

Number of 3rd Party API Integrations

App's complexities 

Number of 3rd Party API Integrations
Top Factors Impacting the App Development Cost
An often-repeated musing about mobile app creation is: "How much does it cost?" While the question is simple, the answer takes account of several regulating factors that strictly regularise the process of application development. There is no set pricing because it is determined by various elements such as app functionality, design, and the location of the app development team, among others. Below-mentioned is a breakdown of the factors that generally tend to regulate the Mobile App Development Cost.
Application Type:
Your application type is one of the primary considerations that influence the cost of development. Your application can be of any specific type, such as music, entertainment, education, health, commerce, or business-related, and thus, the price shall vary accordingly. Various types of applications require different types of features for development, and thus, the cost also varies accordingly. Ecommerce applications, social networking apps, on-demand apps, data-driven apps, and utility apps are some of the most popular app categories. Although several of these app kinds have comparable functionality, they are all built-in in different ways.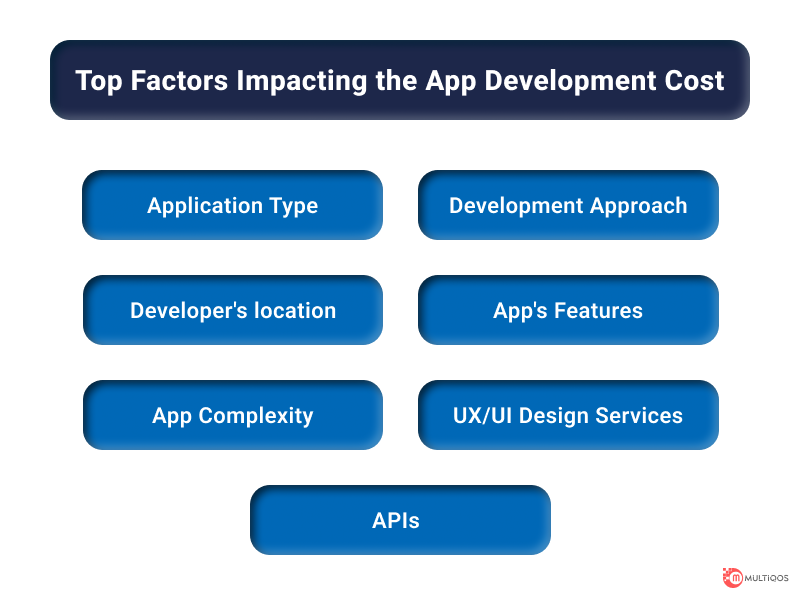 Development Approach:
Now, you would have to choose from the 2 types of frameworks, i.e., native or hybrid technologies. The cost of developing an app depends heavily on the method you select.
Native App Development: Mobile app development with native technology would require more money since the app is developed using platform-specific technologies. Native applications tend to access the services and the programs easily within the device so as to provide the best performance since they are developed for that specific platform. Since the development takes a long period, the costs will grow dramatically.
Hybrid App Development: Hybrid app development

requires the use of the same codebase across several platforms, allowing them to work on various devices. The use of hybrid technology has the advantage of saving a large amount of time and money. For instance, a single application can run on both iOS and Android devices. The issue with reusing code across numerous mobile platforms is that the graphic components may not always adapt to match the framework, causing design flaws. Hybrid apps have also been chastised for speed concerns and app crashes, which is why the vast majority of developers advise sticking with native apps. For example, you can hire a 

Flutter App Developer

for

Flutter App Development

or

Cross-platform app development

.
Developer's Location:
The cost of developing an app is also determined by where the developer is based or the developer's geographical location. It depends on hiring an app development company, iOS App Developer, or Android App Developer. The price of development might vary depending on where it is done. App development costs from developers of America or Australia can cost you more money than that of a company based in India or Indonesia. You can also hire professionals to bolster your present in-house project team if needed. All of these alternatives have benefits and drawbacks that have a huge effect on the overall cost of application development. It is advisable that you choose a suitable collaborator based on the project's scale and complexity. Nevertheless, pricing should not be the only factor to consider since you should also consider the portfolio, such as the developer team's expertise, talents, and skills. 
App's Features:
The price of the application's creation will be determined by its specific features and functions. You can't anticipate the price of features to stay the same in every project because they don't have a set price. The number of features and the complexities and specifications required in the feature also play a vital role in determining the cost.
App Complexity:
The cost of developing an app rises as the app becomes more complicated. According to their level of complexity, applications may be grouped into three categories: simple, medium, and complicated.
Basic Applications: These are applications that don't necessitate using a remote data server. Calendar apps and diet plans illustrate such apps, with development expenses ranging from $1,000 to $4,000.

Gaming Apps: Gaming apps generally range from the basic ones to the advanced ones, and thus, the prices also vary subsequently. 

Web Servers: Web server app development is the applications that aid in saving the data on remote servers and require complex specifications during development.
UX/UI Design Services:
Consumer behavior is influenced by the UX/UI design of a mobile app which aids in increasing the factor of customer satisfaction. A well-designed app enhances both the app's aesthetic and the user experience. Your mobile application must use the latest technology, simple to use, functional, visually appealing, robust, long-lasting, and consistent across all platforms and iOS app development services to be distinct.
APIs:
Third-party API interfaces are commonly used by app developers. APIs enable programs to act solely as a bridge between cloud-based back ends, and front-end functionality is given through those APIs. Google Maps, Facebook, and Twitter are just a few of the major APIs utilized in mobile apps. There's no reason to develop a feature already part of other apps that customers are familiar with.
App Development Cost Based on Complexity
The duration of time it would take to construct the application is a simple approach to estimating its complexity. However, the effectiveness of the group is a determining factor. A basic app could take hundreds of hours to develop, whereas a sophisticated app could take thousands. At the end of the day, features determine the average cost of app development.
Simple App: includes basic functionality such as a login page, user account management, file downloading and uploading, search, and system administration tools. Other apps may have limited connections, such as sending messages or retrieving data from external websites. The software is expected to take 3-6 months to develop.
Complex App: Take all a simple app has to offer and multiply it, and this shall form the complex app. Integrations, profile feeds, online payments, streaming media, photo galleries, and more advanced file management are part of a complex app. Order management, analytics, security controls, and full database administration will all be available within the app's admin tools. Complicated software can take anything from 6 to 12 months to develop.
Advanced App: Multi-language support, versioning, backups, and a plethora of user customization options are all features of sophisticated software, which may even incorporate cutting-edge AI or augmented reality.

From 12 to 24 months may be required in order to develop this item.
Stages of Mobile App Development Process
Before developing an application, comprehend the stages that you should go through for the purpose of development. Here is a breakdown of the stages that you need to pass through to develop your mobile app: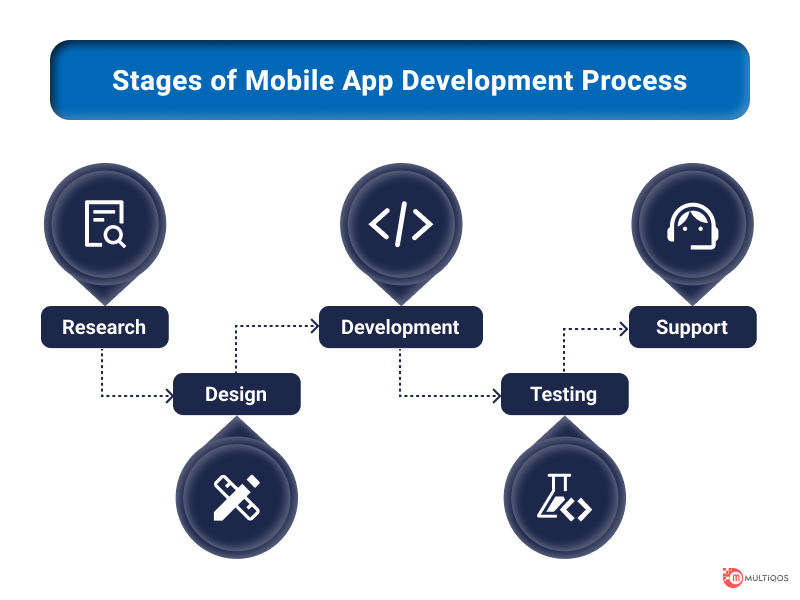 Research Stage/Pre-development Stage: The market research, project timeframe, and app prototype are all part of the pre-development process. This stage requires the development team to gather information about the customer's needs and requirements. The development team estimates at the conclusion of the research and begins the development process after both sides agree. You would be required to consult stakeholders while assessing the associated threats and risks. Here you should also research the market and your competitor's product to understand the trends and user behavior. 
Design Stage: The design stage requires the team to have a visual idea of the app. They use UI/UX designers

to design the website to make it look aesthetically appealing and engaging for the visitors. Wireframes, schematics, and a clear notion of how the program should look when finished are required by the development team. Based on the number of screens, the sophistication of the user interface, and the degree of user-facing visual elements that need to be generated, the design phase will take longer and cost more.

Development Stage: The team develops the applications and features in the development stage. In this stage, any feature and any adjustments or increased functionality will increase the cost.
App Testing: While automated tests will uncover some flaws, user testing will almost certainly require human involvement to ensure that the right function and customer experience are delivered. Furthermore, this stage shall also help you figure if you have any flaws in the application or its launching. 
Support and Maintenance: It would be ideal if apps could withstand real-world use without requiring maintenance or assistance. In practice, bugs and unexpected behavior are bound to appear at some point. Updates and modifications in how integrations function or changes to databases that the application depends on can cause these issues. It may not be difficult to fix the app, but it is critical to remember & plan for this final but continuous step.
Tips to Reduce Your App Development Budget
There are ways to save money if you're worried that your budget won't allow you to acquire the app you want. Here are some of the strategies that you can follow to cut down on app development costs while successfully developing your application. Some of these cost-saving options are:
Relying on SDKs: Software development kits are excellent for allowing you to make changes to your program without needing to start again from scratch. In case your development team plans to implement third-party codes or tools, this shall save you a lot of time and resources. 
Design and Development Consolidation: You won't have to struggle with communication issues when transitioning from the drawing board to coding if you can discover a dependable business that can do both design and implementation well. A team that has worked together before will have already streamlined their workflows, leaving you with one less hassle to deal with.
Get an MVP: A Minimum Viable Product or an MVP can aid you in achieving a lot if you focus primarily on the core functionality. Make the MVP, test it with your users, figure out what needs to be introduced, and then do it again. You'll ultimately have a fully functional application, and you'll have learned how to manage your finances along the way.
Cross-Platform Framework: When you plan to support users on a large platform, starting with a cross-platform app development

can benefit you since it is easy to develop the app on one platform and transfer it to another. 
Also Read: How to protect your Privacy on Smartphones and Tablets
Wrapping Up
Consider your long-term business goals when making a list of features to offer, and take the ones that will serve your intended audience the most. Generally, building and implementing exceedingly complex features is more expensive than building and implementing basic features. If required, a Cross-platform App Development framework can leverage ready-made designs and templates or third-party APIs, however, this can add up to the already existing cost.  Even the most basic user engagement and permission aspects can be difficult.
Let's Create Big Stories Together
Mobile is in our nerves. We don't just build apps, we create brand. Choosing us will be your best decision.
FAQ's About App Development Cost
Build Your Team
Book a Consultation Now!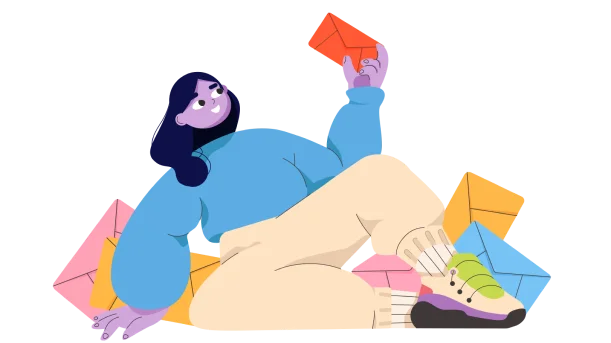 Don't Miss Out!
Your Inbox's New Best Friend. Subscribe Now and Never Miss a Beat!
Read More Blogs