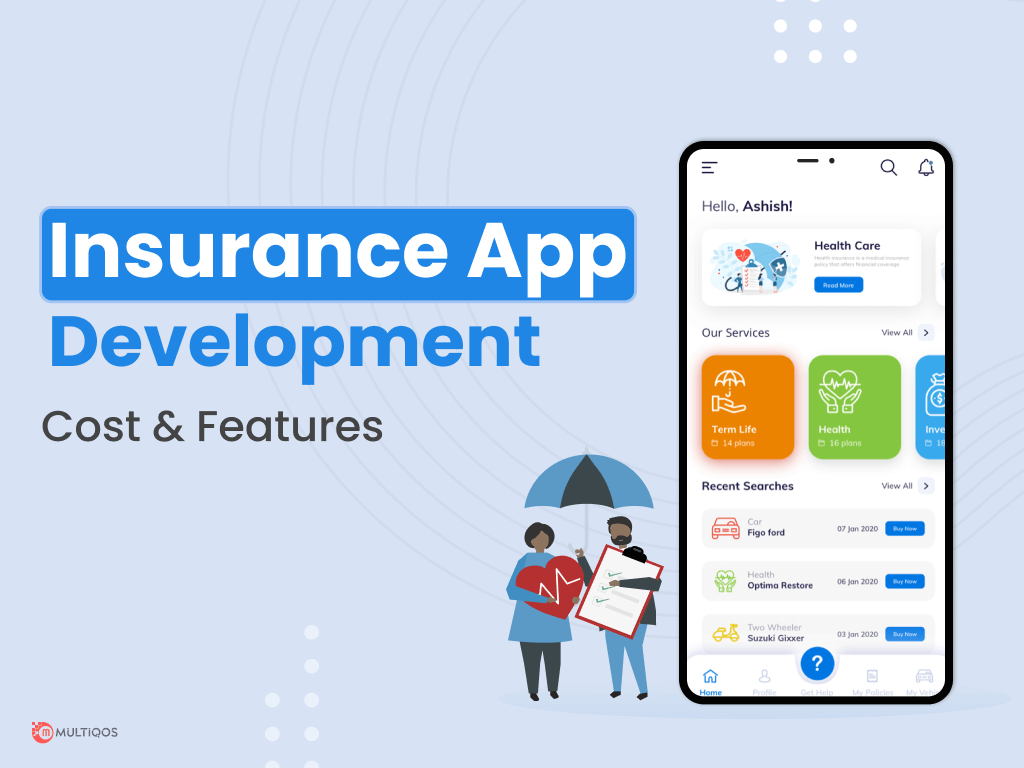 Mobile App
How Much Does an Insurance App Development Cost?
Overview of Insurance Mobile App A number of technologies and developments have entered the Insurance arena in recent years. They have provided the sector with a fresh perspective while also…

Parth Thakkar
Overview of Insurance Mobile App
A number of technologies and developments have entered the Insurance arena in recent years. They have provided the sector with a fresh perspective while also answering the market's many issues. On-demand Insurance Mobile App provides technical solutions to your financial issues with the utmost comfort and simplicity. These applications also present users with exclusive discounts and incentives in order to pique their interest. The on-demand approach in the insurance business has increased options for consumers and made it simpler for them to get insurance coverage that meets their specific demands. However, before we discuss the insurance mobile app development cost, it is important to understand who you will be competing against and plan properly.
So, let's look at the market and see what the best on-demand insurance applications are.
Market Stats of Insurance Mobile App & Insurance Industry
People are aware of the necessity of insurance today, but with the onset of a worldwide pandemic, they have grown more concerned about their future security. According to projections, the worldwide financial services business will be worth $26.5 trillion by 2022. This worldwide fintech industry is expected to increase at a CAGR of 23.58 percent between 2021 and 2025.
Even yet, it is estimated that 96% of worldwide clients utilise at least one FinTech payment or money transfer service. Moreover, insurance applications are becoming increasingly popular among customers, and they will be in great demand beginning in January 2020. Similarly, payment applications are growing in popularity, indicating the relevance of fintech services in people's lives.
Why Opt for On-Demand Insurance App Development?
The insurance service provider and insurer have distinct perspectives when it comes to on-demand insurance applications. Both, however, have their own set of advantages and disadvantages when it comes to applying such fundamental insurance programmes.
Benefit for the Insurance Company
Process Automation: The agents might employ automated technologies to fulfil their duties.

Customer Growth: Insurance businesses may recruit a large number of clients in order to expand their user base.

Insurance Discounts: Using mobile applications, entice customers with enticing insurance deals.

Complaints: Any complaints may be addressed quickly and easily.

Firm Information: An app makes it simple to find information about a company.

Interaction: The applications enable round-the-clock communication between clients and insurance firms.

Personalization: Apps may gather data and combine it in a way that agents can comprehend.
Benefits for the User
Insurance Acts: Creating an insurance order is as simple as a few mouse clicks.

Push Notification: No insurance program, including promotions and discounts, will be overlooked.

Timely Instructions: No unlucky situations or events will be overlooked.

Consultation: Users may consult with agents without having to visit the office.

Information: Users may get all of the company's facts while mapping every element.

Data Storage: The mobile insurance applications save all of the data in one place.

Location: Using the geolocation capability, users may simply determine the location of the branch based on their current location.
Top Players in the On-demand Insurance Market
Some of the top players in the On-demand Insurance Market are: 
Trov

Verifly

Slice

Cuvva

Sure

By Miles
In some way or another, all of these applications have boosted the conventional on-demand insurance market.
Also Read: How To Effectively Outsource A Fintech App Development Company? 
Different Categories Included in Insurance Apps
Car Insurance
If this user's car or a vehicle is involved in an accident, they must capture photos and videos of the accident scene and submit a claim. The user will then get the repair quotes in real-time.
Health Insurance
In light of the Covid-19 outbreak, health insurance software creation is becoming more popular. The older individuals become, the more money they spend on prescriptions and medical visits.
Travel Insurance
This sort of insurance software is essential for those who travel often. If an unfortunate event occurs while travelling overseas, a person may be eligible for financial aid. For example, it might be done in the event of a medical emergency or luggage loss.

Life Insurance
This form of insurance coverage is often purchased by users who wish to offer a financial advantage to their dependents in the event of their early death. Several life insurance contracts provide a lump sum payment to the beneficiary upon the insurer's death.
Mobile Insurance
People nowadays spend a lot of money on cellphones, and if the phone is lost or damaged, it may leave a significant hole in their wallets. As a result, mobile insurance plans protect all of these phones against theft or accidental damage.
Top Insurance Mobile Apps
Today, several insurance applications available on the market enable customers to easily manage their bills and payments. So, here is a list of the best insurance applications that have been highly effective in providing desired outcomes to their consumers and have acquired an outstanding market reputation. They are as follows:
Lemonade:

Lemonade is a peer-to-peer insurance firm that returns leftover premiums to charitable organizations. The record is kept by the firm to issue insurance and handle claims.

Metromile:

Metromile is a pay-per-mile automobile insurance firm that tailors each insurance policy to give drivers the most cost-effective solutions.

Oscar:

Oscar streamlines health insurance by eliminating copays and coinsurance. The corporation uses telemedicine to deliver medical consultations to the insured.

Verifly:

Founded in 2015, this New York-based drone-insurance firm provides an affordable and flexible alternative to the annual plans offering coverage by the hour, day, or month for the businesses and the crew.
Key Features of Insurance Mobile Application
Admin Panel
Businesses desire an admin panel with a plethora of essential features to handle all company activities when using the Insurance app development solution:
Admin Control Panel
Admin receives all user requests, and tasks that have been completed, assigned, or are pending are visible and evaluable through the dashboard. It also allows administrators to see the profiles of agents and users.
View Previous Reports
Top management, including the administrator, may review all reports on claims, policy, expenses, etc.
Agents & Users Management
Admin may control all registered administrators and users inside the app, including the ability to delete or add them if they are not valid.

Payment Administration
The admin side may manage transactions between agents and clients. All payment data records are accessible to Admin.
Price Management
The role of pricing management is performed by top management, which determines the various rates for various policies.
Customer Panel
It provides consumers with an easy-to-use self-service interface that has the following capabilities:
Manage Profile
This module allows users to manage their data, such as contact information, filed claims, and more.
Policy Management
It provides a digital representation of the insurance information, previous payments, and current/past policy papers. Furthermore, policyholders may utilize the insurance mobile app capabilities to search for other available policies, acquire estimates, and opt-in for plans that fit their budget and interests.

Premium Payment
This module, which includes an integrated payment channel, enables insurers to pay their premiums using any accessible method. They may also set up automatic payments and reminders for forthcoming premium payments.
Claim Management
Customers may use this module to submit and monitor claims in real-time. For example, in the event of an accident or a home robbery, they may instantly snap a picture and submit it together with the appropriate papers via the app.
Help & Assistance
Here, in-app calling and live chat support is available. It enables clients to contact support employees with questions about policies, premiums, claims, and other topics.
Agent Panel
This panel is used by all types of On-Demand Insurance Mobile Application Development, including insurance, banking, and others, to give ease to agents.
Sign Up
Agents, like clients, must register inside the app in order to use the services. They may accomplish so using credentials or logging into another social media account.
Service Selection
This allows insurance agents to choose one service from a large number of options based on their specialization or desire.

Upload Documents
This tool allows the agent to simply upload policy papers or other documents for the customers to see without travelling somewhere or contacting the client at their location.
Payments
Agents may use the app to receive payments from consumers and insurance commissions.
View Earnings
An agent may access all of his previous profits from selling insurance products, and they can view the data by using date or month filters.
Advanced Features
There are advanced features for all platforms, which include:
Convenient Payment
The users must have an integrated payment mechanism to make it easier for them to pay. Online models should be included in the list to provide a hassle-free purchase, along with secure payment channels.
Global Positioning System
The GPS feature is required for agents and user-based mobile insurance applications to be able to find one another.
Reliable Policies
Users and browsers visit numerous policies and choose the most reliable one based on their needs. They may quickly use the filter to narrow down the options and find the precise policy or agent.
Compare Policies
This user-friendly tool allows people to compare policies based on the category. The main factors considered are the time period, benefits, and registration procedure.
Customer Relationship Management
This system aims to link administrators and agents with users. The primary goal is to assist consumers in making selections based on policies and services.
Cloud
Cloud technology is quickly becoming a vital component for securing data storage. For a streamlined process, orders, users, payments, detailers, and policies are all sent to the cloud.
On-Screen Signature
An online signature is also required when it comes to insurance registration. It entails the seamless and secure functioning of document safety software.
Notification
This must be present in all three kinds of apps to provide alerts and account-related notifications. Also, this improves user engagement by enabling service providers to send out discounts, requests, updates, and payments.
How Much Does On-Demand Insurance App Development Costs?
The On-demand insurance application cost may vary depending on the features and domains introduced by the company. Therefore, it is better to pick an On-demand app development business specializing in comparable applications. Several components significantly impact the overall cost of insurance app development.
The whole Insurance app development cost shall roughly aggregate to $91,000, split into three primary components. It will cost $37,000 for customers, $30,000 for service providers, and $24,000 for administration. This is a breakdown of the costs associated with the creation of a mobile insurance app. Other elements include a project manager, UI/UX designers, an iOS developer, an Android developer, frontend developers, a quality assurance expert, and backend developers.
Conclusion
On-demand applications are reshaping the world and propelling it to new heights. You can hire any mobile app development services or hire Insurance mobile app developers who can walk you through the development process. You need to consider the features and functionalities to get the best Insurance app development solution. 
Interested in Insurance App Development?
Boost your insurance business growth with our mobile app development services.
FAQ on Insurance Application Development
In 80% of situations, developing an app takes 3 months or more. Almost 40% of all apps take 6 months or more to develop. The ultimate timetable is determined by the number of features and operating systems supported.
The yearly cost of maintaining a mobile app is roughly $21,000. Companies spend 50% of their app development costs on maintenance within the first year. You will spend around 25% the first year and 15% – 25% the following year.
Having an insurance application on hand can be life-saving in an emergency. It allows individuals to respond fast and effortlessly. If they have the correct app, they'll be able to access their ID card, submit an incident report, upload relevant papers or multimedia, and so on.
Build Your Team
Book a Consultation Now!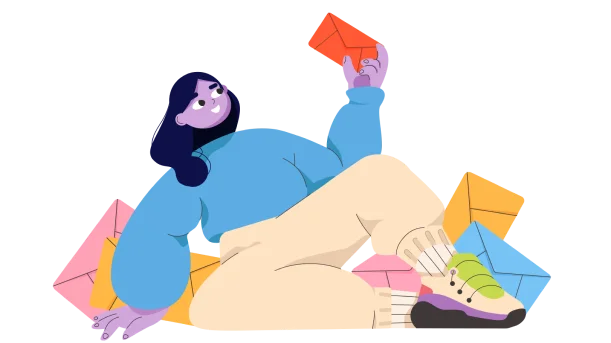 Don't Miss Out!
Your Inbox's New Best Friend. Subscribe Now and Never Miss a Beat!
Read More Blogs