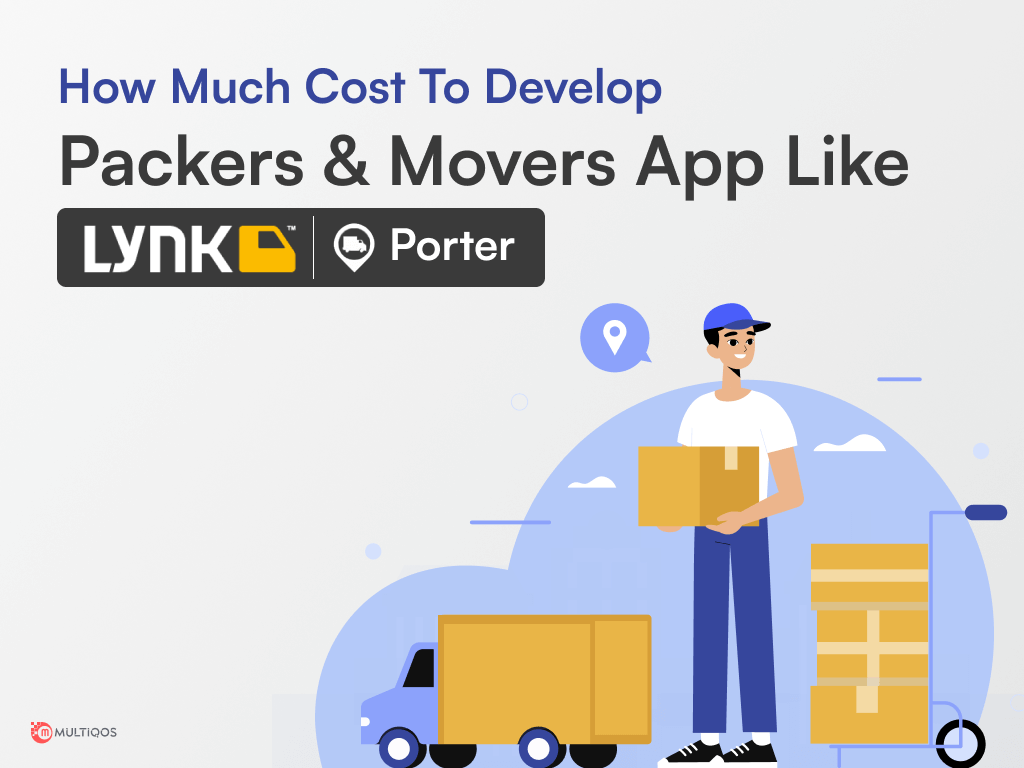 Mobile App
How Much Does It Cost to Build a Movers & Packers App Like LYNK, Porter?
What Are On-Demand Packers and Movers Mobile App? Consumers nowadays want rapid gratification. The on-demand business has raised the bar for all other services and infrastructure used to get in…

Parth Thakkar
What Are On-Demand Packers and Movers Mobile App?
Consumers nowadays want rapid gratification. The on-demand business has raised the bar for all other services and infrastructure used to get in the traditional way. The fundamental reason for this is that millennials and coming generations are altering the landscape. The exponential expansion in smartphone usage and the drive to remain relevant in a competitive market has compelled businesses to create an app for the same.
Numerous packers and movers have already charted their course with the creation of high-utility on-demand apps in order to stay ahead of the competition. The packing and moving business have likewise followed the mobile trend, with traditional firms still attempting to secure their steady market but to fall short in exploring the on-demand world. The market's demand and supply data clearly indicate a growth in the need for on-demand packers and movers mobile application development.
Here we will go through a complete method for developing a packers and movers app and analyze the cost to build a Movers and Packers Mobile Application. 
Business Model for an On-Demand Packers and Movers
The internet is the market, and a mobile application is the backbone of your business. According to statistics, the moving business employs about 123,000 individuals in the United States. This industry is primarily comprised of small enterprises and individuals. A smartphone app for movers and packers provides a comprehensive and robust infrastructure that links clients to service providers.
In an MVP (Minimum Viable Product) version of a movers and packers software, there are three end users: the service provider, the administrator, and the client.
Customers and service providers may sign in to the mobile app using their email addresses or social media accounts. In addition, it enables both users to have their profiles.

Service providers may create accounts with all important information about their vehicle fleet, hourly fees, and other moving and packing services. Additionally, buyers may browse the profiles of all local packers and movers and make a selection based on the service providers' reviews, costs, and ratings.

When the consumer submits a request, the service provider is notified, which enables them to connect and discuss the project. Payment may be made via the application itself or by cash.

After completing the task, the client may provide relevant comments on the service provider's profile.

Both the service provider's and the customer's profiles contain records of services and transactions.

The administrator manages and supervises all actions performed by all categories of users. Administrators are also given separate dashboards that provide all of the critical information such as active users, total revenue, financial dashboard, and so on.

This business model encapsulates the complete core business plan of the movers and packers smartphone app.
Most Famous Packers and Movers Apps
The market need for such applications has paved the path for numerous well-known logistics businesses to provide on-demand apps. They help to perform the function that you previously performed physically. Customers save huge amounts of energy, resources, and time as a consequence.
Some of the Famous Packers and Movers Apps Are: 
LYNK

Porter 

U-Pack

Bekins Van Lines

Allied Van Lines

PODS

To men and a Truck

What Services Does an On-Demand Movers and Packers App Offer?
The Packers and Movers smartphone app does more than allow you to book a home moving company. You may use various services, connect with the service provider, clarify your doubts, and look for more services. Here is a list of services that you may provide to your consumers in the construction of a packers and movers app:
Professional Mover Service
The service involves the relocation of all products and specialized items. The packers and movers business have used on-demand mobile app development, which allows customers to choose from a variety of services accessible in their area.
Office Shifting Service
It requires the relocation to be conducted safely. Processors, devices, and other office-related things must be transported securely. Office-specific packers and movers must handle the office relocation. These services are in great demand since they are in charge of moving commodities while also managing coordination and stockpiling.
Goods and Transport Services
Heavy industrial objects, such as cranes and furniture, have their own set of moving requirements. With the on-demand software, these things may be transported with only a few clicks. With the on-demand software, these things may be transported with only a few clicks. Throughout the globe, numerous top-tier mobile application development companies with skilled developers are developing such on-demand applications, which enable transferring commodities inside the same city or intercity simply. However, before embarking on this enterprise, it is necessary to do extensive research on reliable packers and movers' mobile applications.
Also Read: What Factors Impact the Cost of Designing a Mobile App?
Features Required to Make an App Like Uber for Packers and Movers
The features that are required to be incorporated during the On-Demand Movers and Packers Application development to make an app like Uber are:
Simple Registration
The app should offer a simple login method that uses a Google or Facebook account, or the user may quickly register themselves using their phone number.
Terms and Conditions Transparency
The app must include the packers and movers service providers; this will save hassles and disagreements while also facilitating them. This would help situations and services run more smoothly.
Ratings and Reviews
There must be an open review and rating panel where consumers may provide input and recommend modifications.
Exact Tracking and Notifications
Customers must be alerted at every stage of the process, and the app must give real-time tracking status of the packaged items. GPS in mobile phones makes it possible for customers to plan for the following step efficiently.
Multiple Payment Options
The fees must be reasonable, and service providers must offer a variety of offline and online payment choices.
In-App Conversation Facility
The app can ease talks by providing an in-app talking option; this would keep user information confidential and assist customs in clarifying fundamental aspects inside the app itself; it would also assure evidence and give service safety and products security.

Alteration Panel
The app may be enhanced by making an emergency change in delivery time and location.
Discounts and Offers
Consumers who need transfers frequently might be given points with each delivery. Their requirements could be kept, making transfers easier for clients and the app developing a stellar reputation with repeat customers.
Movers Profile
Movers may be given profiles where they can discuss client experiences and the services they provide, which will make it easier for consumers to choose service providers.
Request The Specifications
The app includes a section for providing factors such as the region to be relocated, the quantity of items to be transferred, the day and time of transfer, and the degree of delicacy; this enables the Packers and Movers to better serve their clients and the user to pick the best one.
Verified and Reliable Movers
The App admin must guarantee the movers' identity and criminal background to increase security.
Packers and Movers App Development Team Structure
The feature-rich Packers and movers app development depends on finding a mobile app developer specializing in such apps and doing extensive research on the app. A staff with extensive working experience can help you achieve great achievement. You'll need a skilled team that includes the following team structure:
Hire Android app developer as well as an iOS app developer.

Find an experienced project manager.

Backend developers such as Asp.Net developers,

PHP developers, NodeJS developers, and Python experts should be considered.

Expert and Certified Web designers 

Front-end designers

Analysts of Quality
Technology Stack for the App Development
The technologies used in the packers and movers app can impact the price. The correct technological stack creates an effective app with a high chance of success. It is essential to think about various factors when deciding on technology for your app, much like a porter. For example, the development platform is dependent on your budget and target audience, as well as the most recent technologies and frameworks for future-proofing applications.
A top on-demand app development firm can assist you in selecting the best tech stack. 
The following technologies were included into the creation of a Packers and Movers application:
Mobile Platform: Android, iOS, and Cross-Platform Mobile Platforms

Real-Time Analytics:

IBM, AppleFlink, BigData, Cisco, and Hadoop Real-Time Analytics

Database:

Postgres, HBase, MailChimp Integration, and MongoDB are examples of databases.

Payment methods: e-Wallets, PayPal, and Stripe. Braintree

Twilio and Nexmo provide voice message/phone verification services.

Azure, Google, and Amazon Web Services (AWS) are examples of cloud environments (Amazon Web Services)
Also Read: How to Choose the Right Tech Stack for your Mobile App
How Much Do an On-Demand Packers and Movers App Cost?
It is difficult to determine the precise Packers and Movers App Development Cost. The application development process is broken into many stages. Several variables influence the Packers and movers app cost. The cost of an app is strongly connected to its geographical location, functionality, and number of platforms.
During the Packers and movers mobile app development, the cost of the app is determined by the number of working hours and the hourly Development Cost for Packers Movers App. The labour cost varies depending on the country and geo-location of development. For example, the hourly cost of developing an average-featured packers and movers app in the United States is rough $100-$150, but the per hour cost in Asian nations is around $20-$30. 
The ideal course of action is to strike a balance between cost and excellence, which is highly valued in Asian nations such as India. The various phases of mobile application development need a variable amount of working hours. Several factors affect the cost to make a Movers and Packers App, such as: 
Features and Functionalities

UI/UX Design

Technology stack

Project Management Cost

Third-Party Add-ons

Development Team Location

App Release Cost
If you want a simple app with a few basic features, the cost to develop Packers and Movers App will be between $15,000 and $25,000 for a single platform and between $40,000 and $50,000 for both Android and iOS platforms.
Wrap Up
Creating an app like packers and movers requires a significant amount of work. Gather the needs first, and then analyze the market demand. Solid software may provide you with a great cut corner for entering. Excellent marketing abilities can provide an easy push because every industry has certain entry-level restrictions and difficulties to compete. Therefore, hiring a mobile app development firm is the ideal solution for overcoming such obstacles, and they can walk you through the on-demand mobile app development cost. Creating a movers and packers app is a profitable business venture that extensively embraces new trends. 
Need a Custom App for Efficient Operations and Logistics?
Elevate your moving business to the digital platform with our skilled mobile app developers.
FAQ about On-Demand Packers and Movers Application Development
Depending on the features and company objectives, the cost to develop an On-Demand Packers and Movers Appmight vary between $10,000 and USD 25,000. Of course, it goes without saying that the ultimate On-Demand Packers and Movers App Development Costwill vary based on where the development team is located.
The following stages will assist you in constructing the Packers and Movers application.
Draft Your Ideas
Analyze the Development Platform
Identify the Relevant Features
Hire a Dedicated Development Team
Test and Deploy
There is no predetermined time for finishing the app since it is mostly determined by the complexity of your app, the features and capabilities that you like to add, design, technology, and so on. However, we can estimate that developing a movers and packers app will take four to eight months, during which time you will primarily complete the app.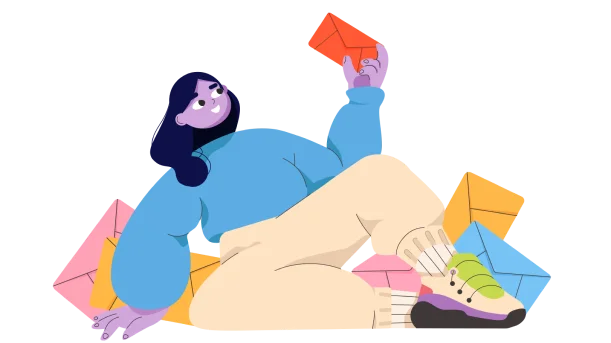 Don't Miss Out!
Your Inbox's New Best Friend. Subscribe Now and Never Miss a Beat!
Read More Blogs