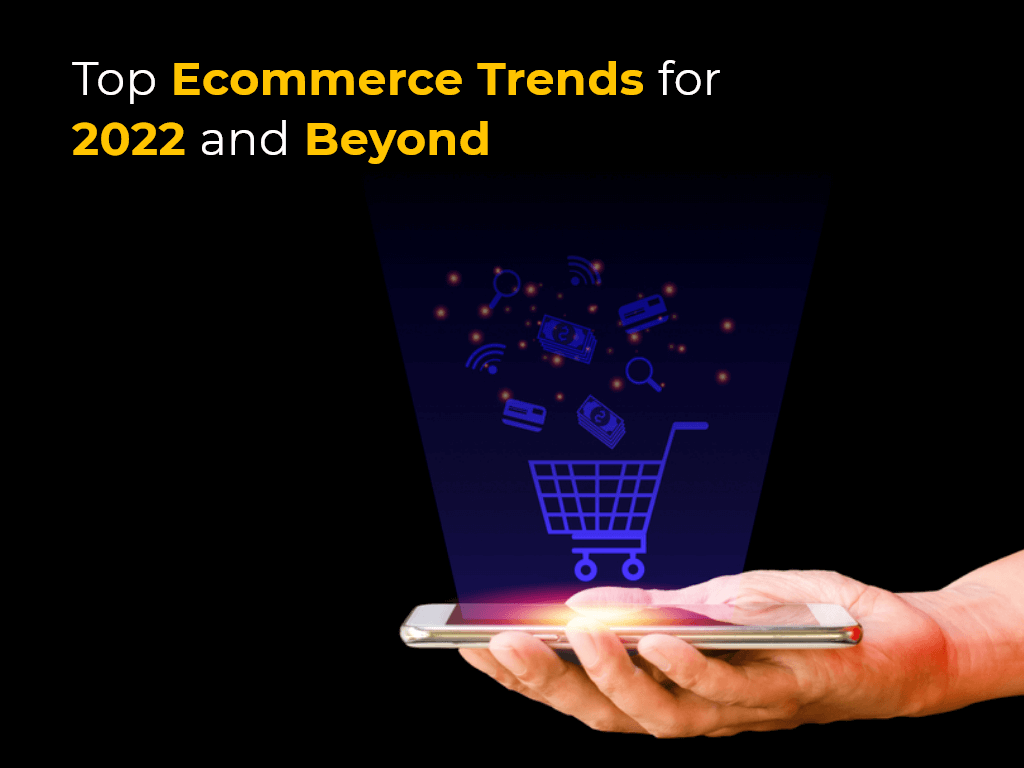 News & Events
Top 10 Trends to Watch Out for in E-Commerce Industry in 2024 and Beyond
Introduction With the onset of this year, we received some hints about e-commerce insights and movements that would play a major part in the growth of e-commerce. Without a doubt,…

Kashyap Pujara
Introduction
With the onset of this year, we received some hints about e-commerce insights and movements that would play a major part in the growth of e-commerce. Without a doubt, the years 2020 and 2021 were particularly trying, as the globe was struck by the worldwide epidemic COVID-19 and its second wave. It has a significant impact on enterprises all across the world. Various strains of the virus exacerbated the health catastrophe, and many companies were forced to close.
However, even throughout the epidemic, eCommerce stores stuck out and were a big success. eCommerce, as a dominant element of the previous several years, has evolved a few traits or trends. 
Let's take a look at potential 2024 e-Commerce trends that are widely accepted by eCommerce development services to see what the future holds for online businesses.
Importance of Knowing Ecommerce Trends
Online shopping is increasingly popular today, and eCommerce sales in 2021 were $55 billion, up 45 percent from 2020. Since the tide of online buying does not appear to be slowing down any time soon, the numbers will undoubtedly continue to rise in 2024. As per customer behavior and future e-commerce developments, 'Online Shopping' is the new normal.
As eCommerce evolves, eCommerce patterns change over time – certain eCommerce business trends in 2021 have solidified their places, while others have only sprouted their heads. So, let's take a peek at 2024's eCommerce trends.
What's the Future of the E-Commerce Industry?
Merchants may ask why they would need to monitor eCommerce trends. The solution is simple: in 2024, they will develop their own eCommerce business. The 2021 eCommerce trends reveal the aspects that attracted buyers. Based on this, we can forecast whether or not that feature will remain and expand in eCommerce, or if it will just go away. So, to make new strategies for your eCommerce firm, you must first study eCommerce trends.
Experts from ecommerce website development company have predicted that by the end of 2024, e-commerce retail revenues will have companies $6.54 trillion, a significant increase from $3.53 trillion. This forecast is based on sales in the year 2021 when the sales climbed by 10.6% in the 3rd quarter of 2021.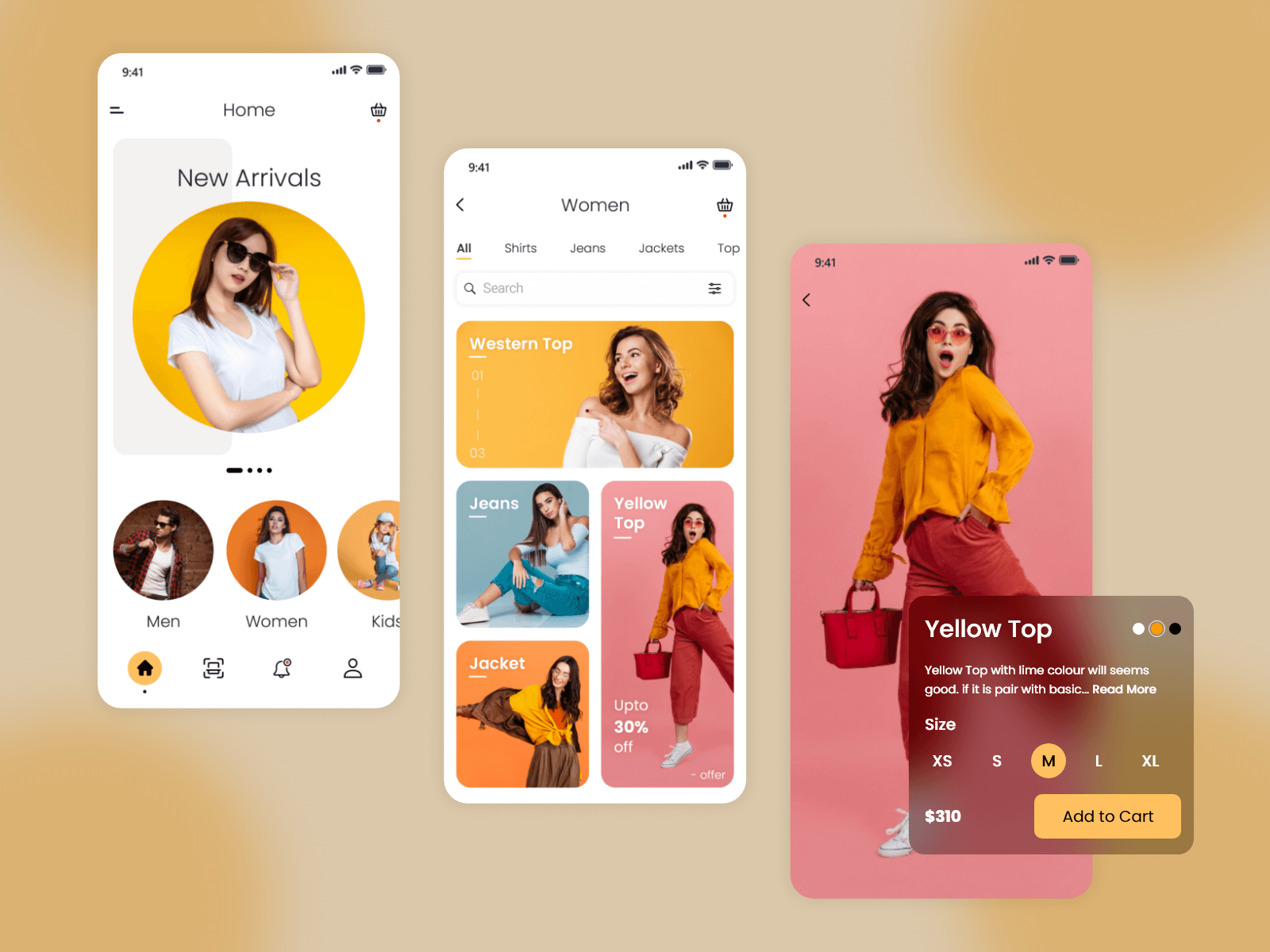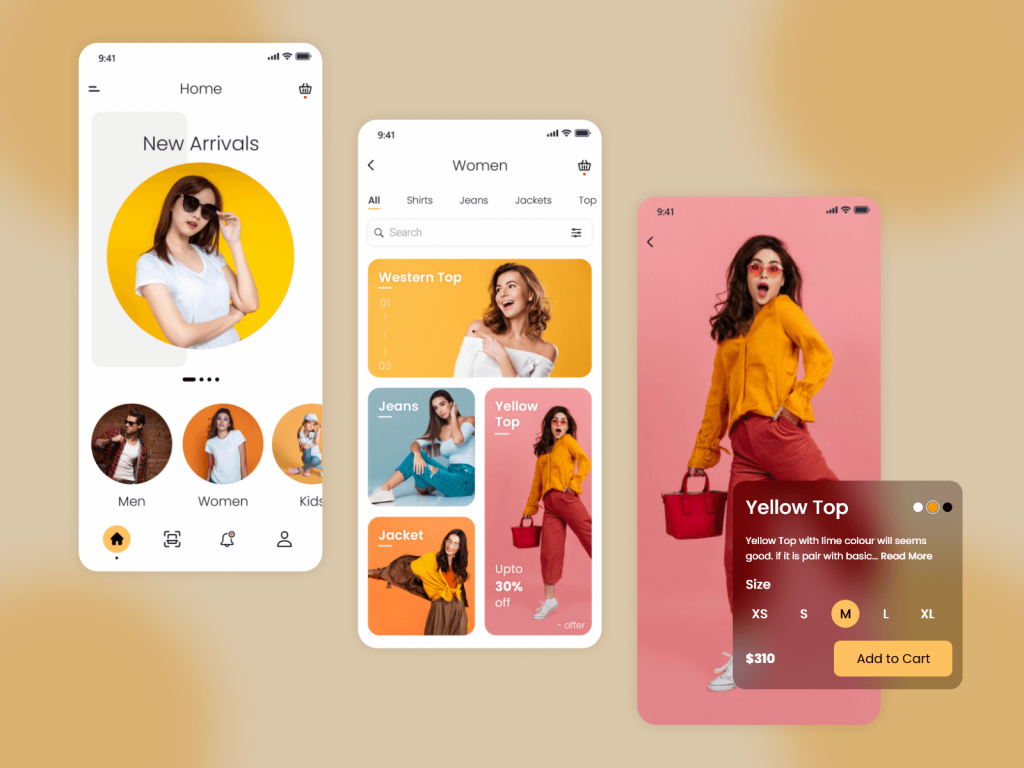 Source: Fashion Store Mobile App
With this figure, e-commerce appears to be a growing and roaring business in the future! So, what can you do as an e-commerce entrepreneur to help your eCommerce website develop and outperform its competitors? 
The biggest online shopping trends 2024 might assist you in planning your company strategy for the future year. There are various contemporary and emerging e-commerce influences that are on the rise various contemporary and emerging e-commerce influences are and expanding, new trends are emerging regularly. So, if you want to be at the top of the list, you need to keep up with the latest eCommerce trends. 
Here, in this blog, you have the top eCommerce Future Trends and Predictions to watch in 2024 which you must watch out for!
Top Trends of E-Commerce 2024
Acquisitions and Incoming Consolidations
Many eCommerce firms have historically relied on targeted Facebook marketing to drive quick development. Customers' acquisition costs (CACs) have increased as a result of Apple's privacy reforms, and the businesses that did so are now struggling to produce revenue and profits.
We predict larger brands, venture capital companies, and aggregators to buy these eCommerce brand names that rely significantly on advertisements in 2024. Since these economic models rely so largely on high-cost client acquisition techniques, customer loyalty efforts may be insufficient, forcing the firms to liquidate or close their doors.
With the comeback of smartphone applications, which haven't been popular since the mid-2010s, mobile-first shopping will move even further in 2024. For companies that prioritize their high-value customers (HVCs) as well as other brand evangelists, this will be a critical investment.
Why? 
It is because mobile apps are an excellent method to increase customer retention. Experts predict more businesses to develop mobile app with engagement tactics in mind in 2024, as retention strategies become a basic emphasis. Exclusive in-app promotions, customized alerts, early exposure to different items, and other retention efforts are among them.
In 2021, Apple made it apparent that they were at odds with Facebook about privacy. We anticipate Apple to pursue its privacy fight preparations in 2024, but would there be any bombs on the magnitude of iOS 14 or iOS 15?
The main story of 2024 thus far is that the App Store data protection standards, which were announced in June, will take power at the end of January. In a nutshell, an app must "explain its data retention/deletion rules, and how a customer can withdraw permission and/or request removal of the user's data."
This is little next to the 2021 improvements, but we're eager to see what huge changes the next iOS version will bring.

Tiktok is Now a Marketing Priority
According to recent research and E-Commerce Trends, using TikTok to successfully reach younger populations is critical. While TikTok is the most popular app among teenagers and pre-teens, in 2021 it eclipsed Google as one of the most popular websites on the internet. Irrespective of the demography, TikTok is now an important marketing platform to invest in.
Now is the moment to start growing your TikTok presence if you haven't already. TikTok has developed itself as a popular platform for consumers to view adverts, and you can also produce lifestyle films, humorous videos, and begin your fads on the platform.
Zero-Party Data to Determine Success and Failure
Yes, that is a big statement, but we all know how important the customer experience is in differentiating your company. Zero-party data also paves the door for more tailored, better experiences. However, it is a significant challenge: CACs on Facebook is at an all-time high, and Apple has shut down the data stream that feeds the algorithm.
As a result, you should start using your data in adverts, such as first- and zero-party data. You should start collecting zero-party data today if you haven't already. Product quizzes, surveys, SMS answers, communication preference centers, and other methods can help you obtain the good things. In this era of rising privacy regulations, eCommerce businesses may succeed by increasing zero-party data collecting.
Product Brands Adopting Walmart Marketplace
Walmart may be more accurately described as having embraced consumer goods brands. The retail behemoth's marketplace has been around since 2009, but it wasn't willing to contend with Amazon until it partnered with Shopify. After Walmart and Shopify announced their partnership, the marketplace has experienced fast expansion, with over 130,000 vendors presently on board, with over 31,000 new retailers joining in 2021 alone.
Walmart's FBM technology provides a similar experience to selling on Amazon. Walmart's marketplace allows eCommerce businesses to access thousands of customers quickly and easily without incurring high acquisition fees. Walmart's industry-leading fulfillment procedures and worldwide reach also aided companies in navigating the pandemic's supply chain issues.
Increase in Omnichannel Experiences
Retail isn't heading anywhere, nor are eCommerce development solutions. eCommerce provides customers with a drastically different experience than conventional shopping, including far greater ease. Traditional retail, on the other hand, is thriving in its way, allowing shoppers to feel safer about their purchases and enjoy the in-person encounters that brands can provide.
Consumer goods brands are now exploiting the next horizon: AR/VR and comparable technologies, as Click and Collect has risen gradually. These bring together retail and digital experiences… Soon enough, we'll be talking about augmented reality and virtual reality.
Growth in Social Commerce and Live Shopping
The epidemic has hastened the rise of social commerce, with revenues expected to reach $560 billion by 2020. And online shopping has transformed the buying experience for customers, providing a high level of enjoyment while enticing them to spend.
The conversion rates for live shopping are outrageously high. According to Statista, about 83 percent of Indian viewers bought things during live streaming. Are you sure you wouldn't want a slice of the pie?
We expect consumer goods companies to engage more in consumer engagement and influencer relationships in 2024. More branding challenges, live shopping convenience, and more use of Facebook and Instagram Shopping are all possibilities.
Quick Delivery for Customer Retention
Did you recall when clients were happy with a one-week (or even longer) delivery window? After that, Amazon Prime arrived, and two-day delivery became the norm.
We are the ones that hoped expectations wouldn't rise any higher than they have. Consumers are increasingly favoring same-day delivery choices, even if they must pay a premium for it. We may anticipate certain eCommerce firms collaborating with star 3PLs to make moves toward providing same-day delivery in limited areas, albeit for specific items.
Buy Now and Pay Later Scheme
Consumer behavior shifted dramatically as a result of the worldwide epidemic, including a greater preference for buy now, pay later (BNPL) payment alternatives. Consumers may buy things from BNPL on mini-installment plans, and the company has grown in popularity.
Many people prefer BNPL to credit cards for two reasons: 
BNPL plans often have no or low-interest rates, and

BNPL providers seldom check credit scores, but credit card companies do.
Credit cards, on the other hand, have their attraction, due to reductions, cashback, and other perks. Although consumers are unlikely to forsake credit and debit cards shortly, eCommerce businesses may enhance consumer experiences by broadening payment alternatives and providing BNPL.
Also Read: How to Hire App Developers in 2024?
Wrapping Up!
The internet market is no more the same now as it was ten years ago, which is why it is critical to consider future trends in eCommerce industry. By offering a personalized and responsive experience, the eCommerce business must meet the buyer's expectations. Standing out might be difficult if your online business is not ready for future ecommerce development and customer requirements.
We must accept that the eCommerce sector is consumer-driven since it revolves around client wants and preferences. That is why e-commerce businesses are putting the client first by offering a safe, reliable, efficient, and easy buying experience. The development of e-commerce will rely heavily on adopting the consumer experience by satisfying their increased needs via seamless omni-channel windows. 
You should be aware of these potential eCommerce 2024 trends to distort as a business and match ever-changing demands. eCommerce website development services have the potential to usher in new eCommerce business ideas, which we will keep an eye on to keep you informed.
Interested in E-Commerce App Development?
Boost your business growth with our mobile app development services.
FAQ On Ecommerce Trends 2024
Omni-channel combines several of the aforementioned technologies into a super trend that unifies many, fragmented sales channels into a single, seamless, and consistent brand experience. However, no organization will ever be "done" with omnichannel. Now, augmented reality and voice search, as well as improved personalization, will be crucial.
eCommerce trends 2024 has a promising future. For eCommerce organizations, automation and machine learning are expected to reduce expenses while increasing revenues. In addition, customer tastes are migrating to eCommerce at a faster rate than in the past.
Ecommerce is on the rise. In 2020, it was quite lucrative, and in 2024, it is expected to be much more profitable. As per DigitalCommerce360, eCommerce sales in the United States will increase by 44% in 2020. During the year, online spending accounted for 21% of overall retail sales.
Build Your Team
Book a Consultation Now!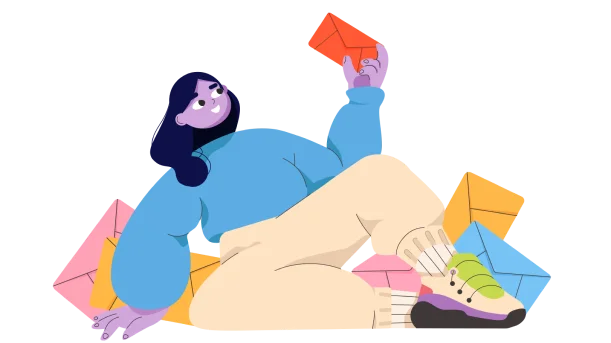 Don't Miss Out!
Your Inbox's New Best Friend. Subscribe Now and Never Miss a Beat!
Read More Blogs