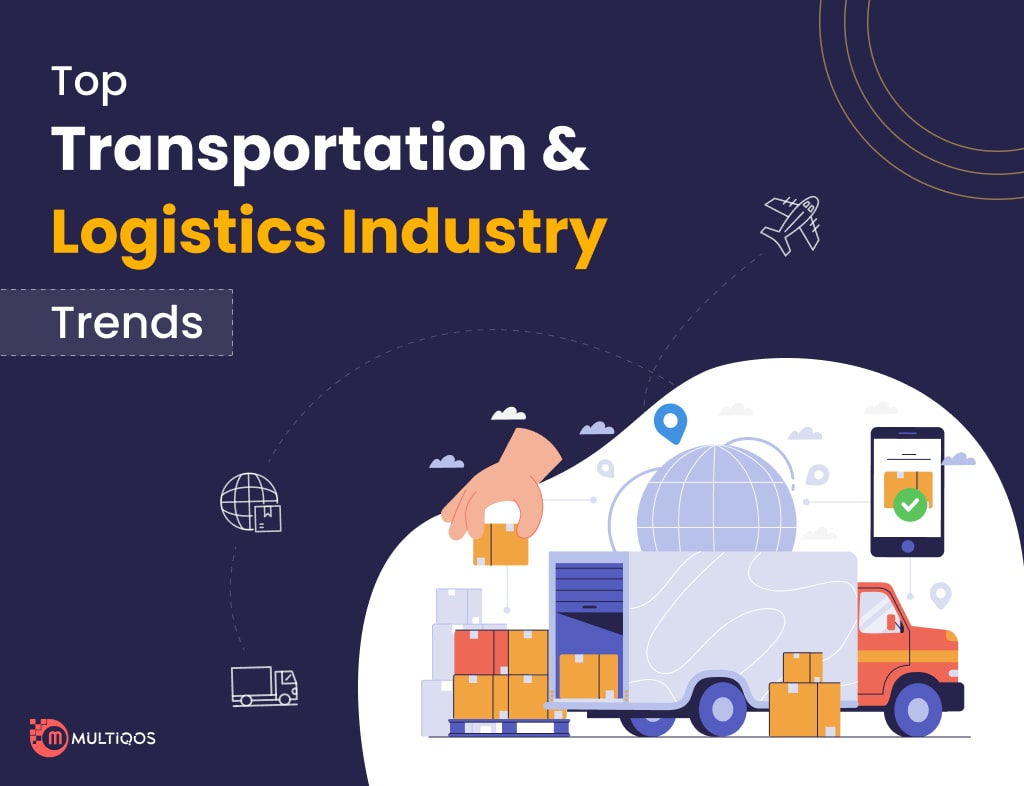 Industries
5 Major Trends Shaping the Transportation & Logistics Industry in 2024
Introduction The preferences of customers regarding logistics & transportation app development India are evolving at a rapid rate, which is having a considerable bearing on logistics industry growth. Because the…
Prashant Pujara
Introduction
The preferences of customers regarding logistics & transportation app development India are evolving at a rapid rate, which is having a considerable bearing on logistics industry growth. Because the outbreak has brought to light the deficiencies still there in the logistics industry, businesses are investing more money than ever in supply chain solutions to fill those gaps. According to the findings of a recent study, by the year 2024, fifty percent of all product-centric enterprises located in every region of the globe will have invested in transportation visibility systems that provide real-time data.
Companies that deal in logistics have to be on the leading edge of everything using logistics & transportation app development software, including new technologies that need to be researched and possibilities that need to be capitalized on, as well as changing regulations that need inventive techniques to ensure compliance. The most successful companies can effectively blend cutting-edge ideas with approaches that have been tried and true for a longer period.
Logistics & Transport Industry Market Stats
The movement of goods is an essential component of every nation's economy. It is projected that truck transportation contributed around $150 billion to the GDP of the United States of America in 2016. That year, the market-leading company FedEx brought over $60 million from customer purchases. The online retail industry is the primary customer base for businesses that operate in the logistics industry. According to forecasts provided by Fred Smith, the co-founder of FedEx, who projects that the value of this business would be around $2.4 trillion, it is anticipated that this market will increase by 26% from 2016 to 2018 with the help of logistics app development.
To succeed in the transportation sector, one must hire logistics & transportation app development companies and provide the most efficient, customizable, and economical services. Because of this, companies that deal in logistics need to keep up with the most recent advancements in transportation and implement strategies that will allow them to stay ahead of the competition in the delivery business.
Top Trends in Transport & Logistics Industry
Companies who want to remain ahead of the curve and ensure that their supply chain operates smoothly should follow the current trend of tackling the driver shortage and investing in driver retention and tracking using a logistics app development company. This will allow the companies to stay ahead of the curve. One example would be providing incentives for workers to remain in their existing positions (including but not limited to pay and safety matters).
Another developing trend that may assist mobile app development company in india in removing the last-mile barrier in the supply chain is the provision of driver apps designed to improve operational efficacy. There is a possibility that, rather than receiving a regular income or an hourly rate, drivers may be reimbursed for each drop or delivery that is done in the last mile. It is possible that this particular business model, when combined with the technology of logistics tracking app that is intended to make the duties of drivers easier, may improve driver retention and motivate drivers to make more deliveries on a daily basis.
Sustainability of Logistics and Transport
Pursuing a net-zero environment will significantly impact the logistical aspects of operations as well as the architectural planning of warehouses by apps with the help of logistics app developers. To meet the requirements for energy use in buildings, contractors and developers should incorporate low-carbon and renewable energy solutions. Some examples of these solutions are direct purchase agreements with geothermal facilities, hydro or wind facilities, on-site production, and direct purchase of renewable energy from the grid. Solar panels and recharge stations for electric vehicles are optional additions.
The trend toward environmental sustainability will be intrinsically tied to future developments in transportation, such as worries around the pollution caused by automobiles. Awareness can be raised about this issue through mobile applications with the help of Mobile App developers.
Developments in Technology for Autonomous Vehicles
Soon, driverless automobiles will be used in the logistics sector of the economy. Research and development of autonomous delivery vehicles have taken a large amount of time and financial investment from businesses in the logistics sector, such as DHL and UPS. They think automating the delivery of packages and hiring an On-demand App Development team would save costs while increasing overall efficiency. The implementation of autonomous vehicles into delivery services, automotive manufacturers for research and development, and future logistics companies all stand to gain from the technology's introduction.
When so many companies compete for the same high-quality cargo, it is difficult to keep up with the demand there. On the other hand, this dynamic is starting to evolve as the advent of autonomous automobiles is making it easier than ever to carry goods all over the world and track them through apps developed by on-demand app development company without having to worry about a shortage of drivers.

Source: Logistics Delivery App Ideas
Visibility of the Companies
Every one of the key players in our market, from the most established conglomerates to the most fledgling startups, is making an effort to increase public knowledge of their respective companies with the help of transportation app ideas. This is quickly becoming a powerful tactic that may be used to win over new clientele and establish a dominant position in developing areas. Companies part of the supply chain are making investments in track and technology that will allow them to determine the whereabouts of a particular shipment at any given moment. 
In addition, as e-commerce continues to expand, customers increasingly expect to have ongoing access to precise real-time delivery status reports with the help of logistics & transportation software solutions. Increasing the openness inside your company will not only bring you up to speed with the leaders in your industry, but it will also win over more customers willing to remain loyal to your brand.
AI Technology and Warehouse Management
Examples of these kinds of technologies include conveyor belts, robotic arms, and vision systems. Nevertheless, AI is used in order to estimate traffic situations and choose the routes that are the most time and fuel efficient. As a result of its capacity to anticipate stock rotation requirements, artificial intelligence is also vital in the administration of warehouses and one of the top transportation and logistics trends 2024. Price changes will occur seasonally and result from significant yearly events and variations. The development of artificial intelligence (AI), in conjunction with Transportation Management Systems (TMS) with logistics mobile app features, would enable the provision of early warnings via the estimation of future pricing, demand, and hazards.
Why Opt for a Business App?
The consequences of the pandemic have not been prevented from spreading to the logistics industry, which is part of the supply chain. The timing is ripe for a digital revolution, even though the logistics industry and logistics trends 2024 have been greatly overwhelmed by instability and uncertainty. When it comes to logistics management, the companies most likely to have successful supply chains in 2024 and beyond will implement a novel combination of many of the rising trends and transport and logistics app.
Conclusion
The fast development of and role of technology in logistics has had a disproportionately large impact on several industries, including the logistics business. By 2024, the future of logistics industry will be clear that the use of intelligent material handling equipment has significantly expanded over the previous decade. The logistics business will benefit from the use of transportation app development by individuals who are knowledgeable about technology, and systems will perform more smoothly within their natural settings.
Want Customized Logistics & Transportation Management?
Streamline logistics processes and reduce costs with our logistics applications!
FAQ on Trends in Logistics Industry
Your operations may be streamlined, your productivity can be increased, and your costs can be reduced if you have efficient logistics software.
The creation of logistics software generally costs between $25,000 and $35,000, or perhaps more, assuming that the design team is paid $40 per hour.
Making money off of an app may be accomplished in various methods, such as via in-app purchases, in-app advertisements, in-app purchases, and commissions.
Build Your Team
Book a Consultation Now!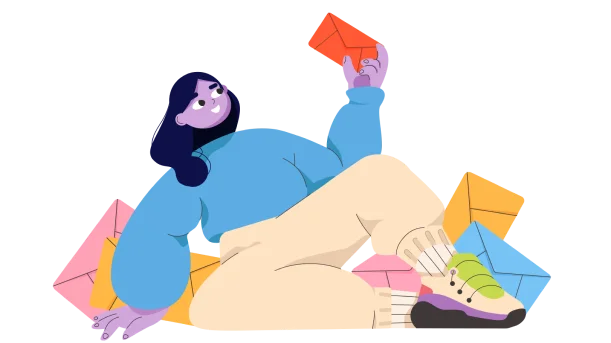 Don't Miss Out!
Your Inbox's New Best Friend. Subscribe Now and Never Miss a Beat!
Read More Blogs