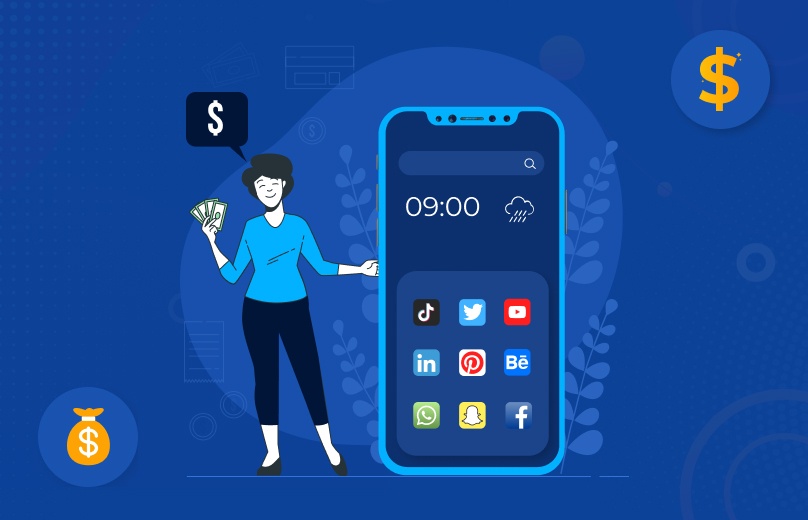 Mobile App
Mobile App Development Cost in 2023 – Understand the Budget to Build Powerful Apps [Updated]
There is no denying the fact that mobile devices are pervasive in the modern world. This is the reason that emerging businesses and startups cannot miss out on mobile app…

Mitesh Modi
There is no denying the fact that mobile devices are pervasive in the modern world. This is the reason that emerging businesses and startups cannot miss out on mobile app development. The economy-related to mobile apps is burgeoning and registering rapid growth. So how much does it cost to design and develop a highly scalable and robust mobile app?
This question is one of the primary ones being asked frequently by business owners. To be precise, the costs related to mobile application development depend on various factors. Moreover, there is no fixed cost of developing an application as it depends on a great number of factors.
These factors usually are in the form of the features of the app, its functionalities, the UI/UX design, etc. So how much does it cost to make an app? If you try to estimate the total app development cost on paper, it would be seemingly impossible to do so. So with these things in mind, let's see the actual cost of mobile app development.
How Much Does It Cost To Develop an App on an Average?
Usually, the total cost related to app development may range from tens to hundreds of dollars on the basis of what the app does. On the other hand, there exist wide variety apps whose development costs vary as per their application. Let's take a look at some of these apps and the total cost needed to develop them.
Developing a Basic Mobile App without Server Component
Always remember that basic apps are those applications that can function without the requirement of any server. So if you are asking how much does it costs to create an app, you have to be aware of various functionalities. Note that these apps have the least demand as they feature basic functionalities.
But as you can see, the best part of developing these apps is obviously the low price point. These apps can also function effectively without any need for networks. For instance, the camera app which comes built-in your smartphone is a great example of basic mobile application. The average development cost of these apps is $5000 and it usually takes four weeks to develop them.
Developing Data-Driven Apps that rely on Connectivity
If you are thinking about how much does it costs to build an app that relies on network connectivity, don't worry. The data-driven applications have become quite common nowadays with network connections. Always remember that they function in the presence of a data connection and don't need any sort of verification.
What's more impressive is the fact that you can hire app developers to design and create these types of apps. These apps usually come with great functionality which includes user login, account syncing along other features. If you want to know about the total cost of developing an app that requires a data connection, contacting developers is the ideal way out.
If your budget is low, then apps that rely on data connection are your best bet. They need a lightweight server to function too. Usually, the average development cost starts from $7000 and the development time is six weeks. The common examples of apps in this category are maps, weather forecasts, etc.
Development of Social Networking Apps with Advanced Functionalities
In the realm of mobile app development, you should always be aware of the fact that social networking apps are the major ones. There is no denying the fact that many of the top applications nowadays are integrated with social features that help users interact with each other. Furthermore, these apps will assist users in expanding their social network.
Also, with the advent of smartphones, social networking apps are increasingly gaining prominence. Social networking apps are always ready to grab the attention of users. Always be mindful of the fact that the concept of the development of social apps might have a resemblance. But they all integrate with various sets of features to appeal to the users.
If you are on the lookout to develop a social networking app, it would cost you more than $8000. The development time ranges from more than eight weeks to six months. Common examples include Twitter, Facebook, etc.
Developing Authenticating Apps which require Complex Login
Well, the costs of creating an app that authenticates are usually complex. Moreover, these apps also require user authentication inside the app. This includes the syncing of data across devices and the inclusion of collaborative features like inviting a friend and more.
To be precise, authentication apps are a suitable option for those who are planning to create an app that can be accessed by simple sign-ins. The mobile app development costs thus rely on a variety of functionalities that you are going to include. It usually costs $8000 plus to develop this kind of app.
Creating On-Demand Apps with Social and Login Features
The cost of app development based on the on-demand niche varies as per the functionalities that the app would include. From Uber to Urban Clap, on-demand apps have emerged as one of the most popular utility apps. No doubt, these apps have made our lives simpler and easier. Unlike other apps, on-demand apps facilitate two entirely different user experiences.
For instance, they cater to app owners as well as users. What's more impressive is the fact that on-demand apps are developed on both platforms including iOS and Android. The on-demand mobile application development costs usually start from $10000. Note that it usually takes four to six months to develop an on-demand application.
Conclusion
There are multiple factors that affect the cost of mobile app development. You have to be aware of these factors to develop an intuitive and user-friendly app. Contact a mobile app development company today to know more about it.
Let's Create Big Stories Together!
Mobile is in our nerves. We don't just build apps, we create brand. Choosing us will be your best decision.
Build Your Team
Book a Consultation Now!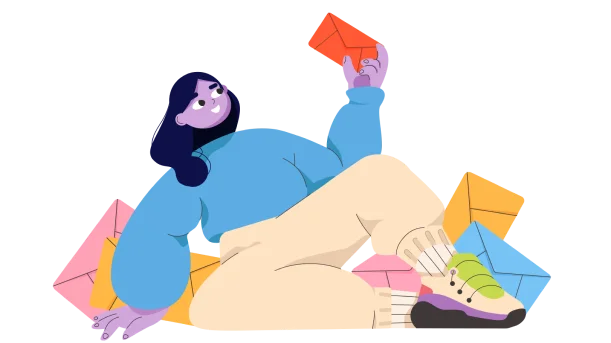 Don't Miss Out!
Your Inbox's New Best Friend. Subscribe Now and Never Miss a Beat!
Read More Blogs