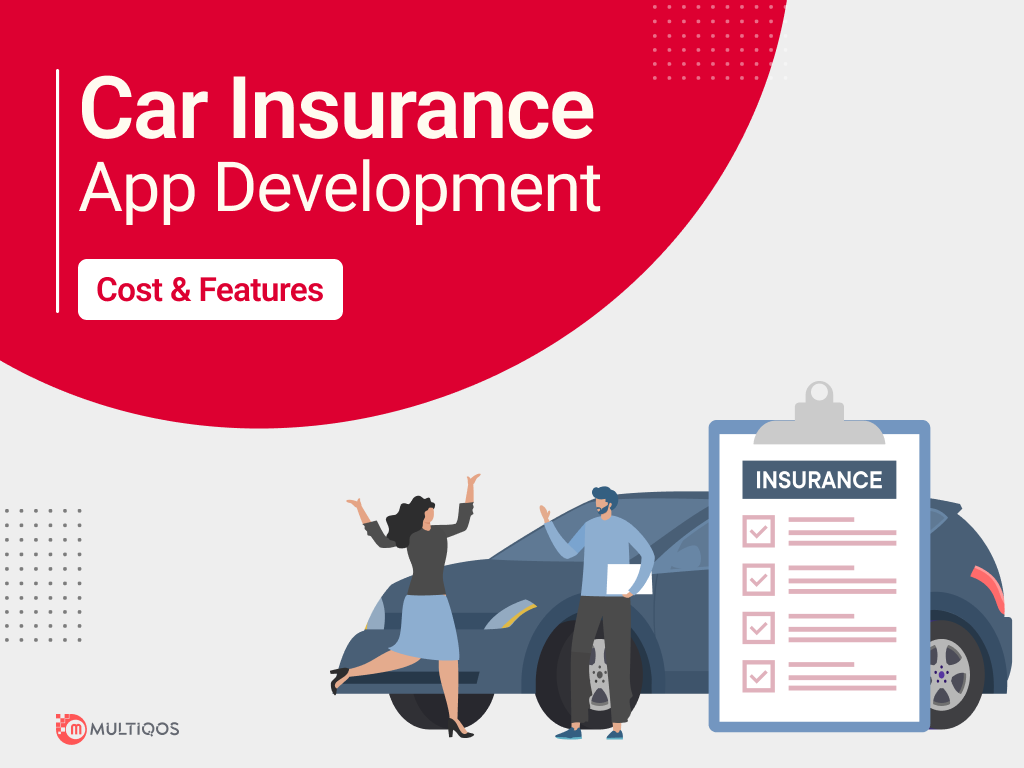 Mobile App
How Much Does It Cost to Develop a Car Insurance Application?
Overview Did you know? It is insufficient to provide policyholders with a mobile app. What matters most is that you provide the insurance mobile app features that are important to…

Parth Thakkar
Overview
Did you know? It is insufficient to provide policyholders with a mobile app. What matters most is that you provide the insurance mobile app features that are important to them and their users.
Smartphones have become crucial in our daily lives due to their efficiency and convenience. They enable users to perform tasks on their devices concurrently and at any time. That is why every company wants to deploy a mobile app in order to engage better and serve customers.
The insurance sector has the potential to be one of the biggest beneficiaries of people's attachment to their smartphones. Independent insurance agencies like yours can leverage the convenience and efficiency of the smartphone to streamline communication with clients, improve service quality, and provide easy access to services by deploying an agency-branded mobile app.
However, you must be stuffed with various questions such as-
What should be the features of your car insurance app?
How much does car insurance app development cost you? Will you be able to afford its development within your budget? 
Let's explore the answers to your questions via this blog:
Key Players in the Car Insurance Mobile App Market
Three key players in the auto insurance mobile app market have the highest ratings in both Google Play and the Apple App Store. The following are the best car insurance apps for Android and iOS:
GEICO
The GEICO app has a rating of 4.7 on Google Play and 4.8 on the Apple App Store. It allows drivers to pay their bills, access their insurance policy, file claims, review coverage options, and call roadside assistance. Customers can also use GEICO's mobile app to check their car's service history, look for recalls, and plan maintenance.
State Farm 
State Farm's app has a rating of 4.6 on Google Play and 4.8 on the Apple App Store. It allows drivers to file and manage claims, call roadside assistance, review insurance coverage options, and connect directly with their agents. Also, it will enable accessing multiple benefits for young drivers, such as their Steer Clear driver training app and their 25% good student discount. Customers can also use the State Farm mobile app to upload photos and documents from an accident to help speed up the claims process.
Farmers
The Farmer's app has a rating of 4.6 on Google Play and 4.8 on the Apple App Store. It allows drivers to enroll in the electronic delivery of policy documents and billing notices. Additionally, it receives push notifications about important account information. Customers of Farmers insurance app can also use their app to view their policy, file a claim, review coverage options, and request roadside assistance.
Also Read: How to Develop an EV Charging Station Finding App?
Must-have Features for a Car Insurance Application
The advantages of car insurance app development for your insurance company far outweigh any disadvantages.
However, you must ensure that the auto insurance app includes some basic features that will allow you to improve service levels, build customer loyalty for your brand, and reach a larger audience base. Here is a list of important features for an auto insurance app development:
The User Profile
The primary function of any mobile insurance app is to ensure that the user has a simple integration process. Users should be able to create an appropriate profile in a reasonable amount of time. This is one of the essential features that your developers will design for an auto insurance app.
Form of Quick Registration
The majority of apps will require users to sign up for them. Clients can quickly register on the application by entering their insurance policy number into a quick registration form.
Vehicle Specific Information
After registering on the app, the user must provide vehicle information such as the model, manufacturer, and year of purchase.

Push Notifications
This is a critical feature of the application because you must constantly communicate with your user base. You can also use push notifications to inform users about changes in the claim process, policy renewal reminders, and any other relevant information about the auto insurance industry.
Documentations
The policyholder must use the app to upload images of all relevant documents to file an insurance claim. As a result, having functionality in your app that allows users to scan and submit documents is essential. This enhances the speed of the entire process.
Quick Pricing
Your users can explore pricing quotes based on their needs with pricing functionality. They can add parameters to the application that customers can fill out to gain access to various quotes that are most relevant based on the requirements shared.
Filing a Claim
This app is a must-have. The goal is to make filing claims for your client easier and more accessible. Including a chatbot here reduces paperwork even more. Users can file claims without physically visiting the insurance company's office or contacting an agent for assistance. This dramatically optimizes resources while also improving the service quality.
Geographical 
This feature will make it easier for your clients to find your workspace. It may also assist the insurance company in tracking its customers' movements.
Telematics
You can analyze data collected using GPS on a smartphone in conjunction with artificial intelligence, gyroscope data, and accelerometers to determine a customer's driving expertise.
The driver will have to put this to the test for two weeks. During this time, the app can detect customer driving behavior patterns. Once the insurance company has access to this information, you can use it to calculate the policyholder's auto insurance premium.
Tech Stack of Auto Insurance Mobile Apps
A car insurance app lacking advanced features or technology is useless to users. To meet today's demands, you must hire an experienced mobile app development company to incorporate emerging technologies into the app.
Application & Data:

Google fonts, jQuery, Elementor

Front-end Programming Languages:

Bootstrap, CSS3

Back-end Programming Languages:

AngularJS, Python, Ruby, Django, JavaScript

Business Tools:

Font Awesome, WordPress

Location Tracking:

Apple Maps, Google Maps

Cloud:

Google cloud storage, AWS

Verification:

Google, Facebook

Utilities:

Google Tag Manager
How Much Does It Cost to Build an Auto Insurance App?
Before finalizing your decision about the development of an app, you should be aware of the cost of auto insurance app development. Your auto insurance app development company's hourly rates are likely the most influential factor, and the rate is usually determined by the location of your mobile application development company in india . For instance, auto insurance app development cost on average $25-50 per hour in Ukraine, whereas in the United States, costs begin at $80-100 per hour.
Additionally, Android and iOS developers can be replaced by a single cross-platform developer who works on Flutter. As a result, using a cross-platform developer can save you at least 30% of your app development budget.
A data architect, AI/ML engineers, cloud computing experts, and other specialists may be required if you require a more advanced application that incorporates the latest technologies. 
An MVP of one cross-platform car insurance app for clients and a web app for employees and an administrator costs $25,000 to develop. Creating a full-fledged digital infrastructure for auto insurance may cost $70,000 or more.
You can also use builders for auto insurance app development online, but the quality and customization options will be limited.
Takeaways
Undoubtedly, developing an effective cross-platform car insurance app for clients can benefit car insurance companies greatly. Aside from saving time and money, customers gain access to valuable data and new opportunities to increase sales and offer additional services.
You can also save money using cross-platform and web technologies, as developing web apps is often easier and faster than developing mobile apps. To get a precise development quote, you must first create a technical specification using our mobile app development services in india: only this document contains enough information to provide an accurate estimate.
Don't hesitate to contact MultiQos if you'd like a quote and learn how much the auto insurance mobile apps for your business would cost.
Let's Create Big Stories Together
Mobile is in our nerves. We don't just build apps, we create brand. Choosing us will be your best decision.
FAQs on Car Insurance App Development Cost
Developing a typical auto insurance app for the services sector takes 300 hours. An auto insurance app for the services sector, on the other hand, can be built in as less as 200 hours or as much as 400 hours. The exact timeline is determined primarily by the complexity of your app. It will take longer in general if you require highly customized designs, niche features, or non-standard release platforms.
The auto insurance mobile apps face risks in handling sensitive financial data and delivering a faulty product to the end-user. An auto insurance app should use encryption and strong multi-factor authentication to protect user information. It is also suggested that you design your app to use as little client information as possible, as this may be useful for hackers looking to access sensitive data.
An auto insurance app's growth strategy can help it establish itself as a trustworthy company in the eyes of its users. This will enable it to gain more new customers while also retaining existing ones by providing a quick claims process and the best customer service.
Build Your Team
Book a Consultation Now!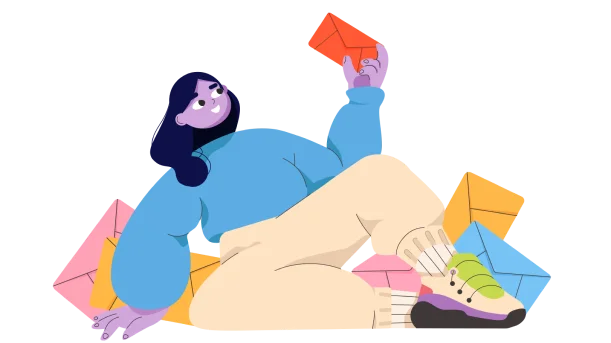 Don't Miss Out!
Your Inbox's New Best Friend. Subscribe Now and Never Miss a Beat!
Read More Blogs