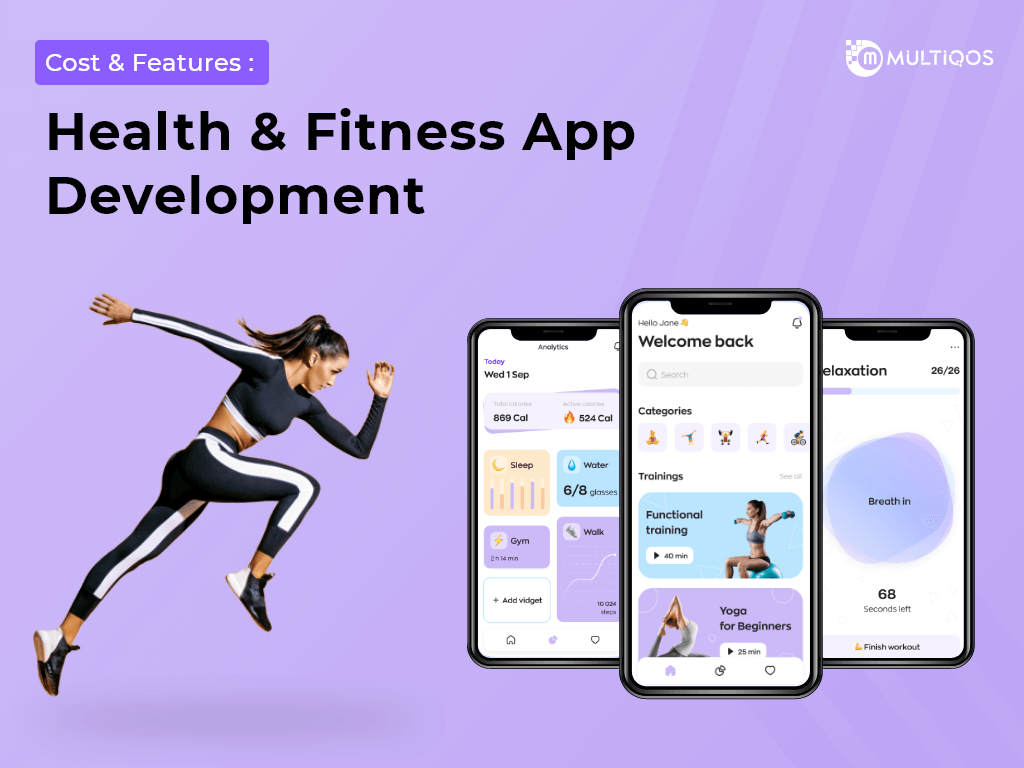 Mobile App
How Much Does it Cost to Create a Health & Fitness App in 2024?
Introduction During this pandemic people across the globe have become more concerned about their fitness and other health complications. The probability of investing and developing on-demand fitness apps has increased…

Parth Thakkar
---
Introduction
During this pandemic people across the globe have become more concerned about their fitness and other health complications. The probability of investing and developing on-demand fitness apps has increased since. It has attracted many big and small businesses and enterprises to design the best fitness app solutions to meet several health and fitness requirements. 
The ease of access and easy to follow mobile apps has also helped to raise the number as these apps provide many exercise routines, calorie tracking or activity tracking for instance. People are gaining more control over their fitness and that too at an awesomely affordable price than the fancy subscriptions of any gym. 
A recent Statista survey shows that the users of fitness apps in the USA has been growing significantly from 62.7 million users in 2018 to 86.3 million users by 2022. Therefore it is inevitable that fitness apps are the next big thing to be a handsomely profitable venture to attract the investors to it. 
Wide Picture of Fitness App Market and Its Future Scope
A recent report published in 2021 the value of the global fitness market has grown up to 4.4 billion USD. The fitness app industry is expected to grow at CAGR 21.6% between 2021 and 2028. Due to the pandemic the fitness app industry is growing at a rapid pace which is causing big investors to dig deep into the industry and more updated apps are coming to the market. During 2020 the demand for healthcare app developers has increased by 46% around the world.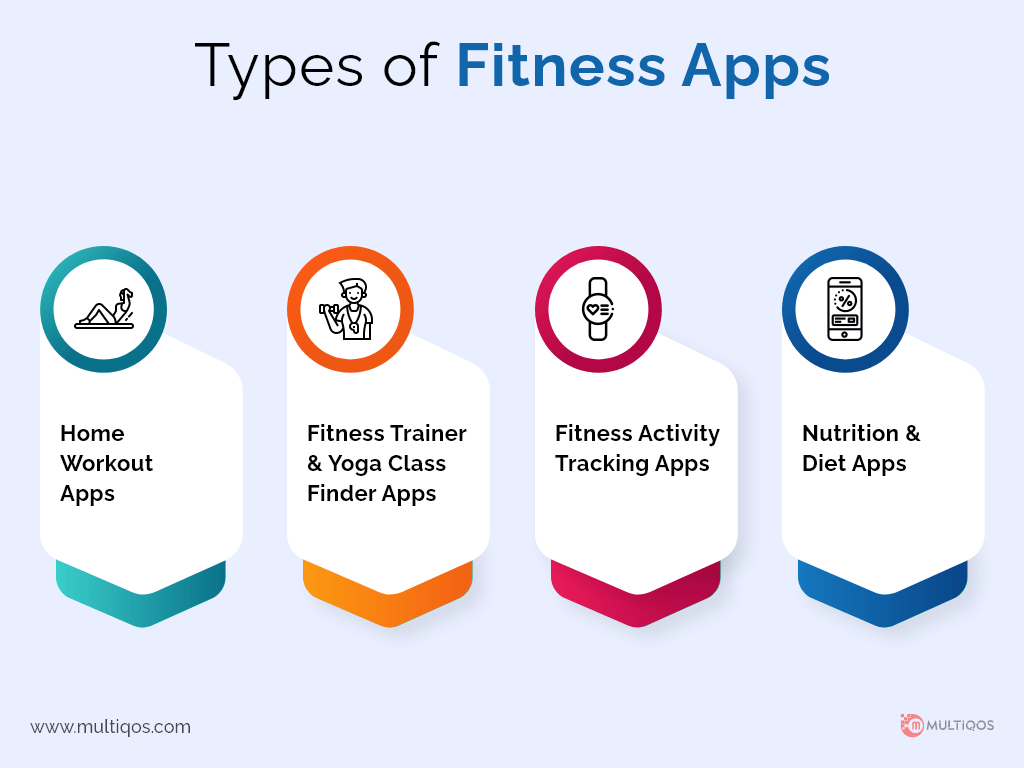 Therefore, it can be clearly stated that the future of this industry is skyrocketing and creating a lot of opportunities for the investors to gain profit from the market. 
How Much Does It Cost to Build a Health and Fitness App in 2024?
The most common and popular question that comes to mind while talking about developing a fitness app is how much does it cost to building a fitness app? It can be a little difficult to exactly estimate the cost of developing a fitness app especially when the app is envisioned and the features are not clear at the beginning. However, a robust MVP version of the app can cost anywhere around $30000 to $ 70000. 
Here is a rough development cost analysis: 
30% – development (front-end and back-end)

20% – product testing 

20% – documentation 

15% – design 

15% – project management 
But do remember that it is only the approximate fitness app development cost which can grow up to 50% depending on the efficacy of the app and how high-end you want it to be. 
Choosing Your Platform and Tech Stack
Logo of technology
Determining the logo design for the application is the foremost important thing for launching the best health and fitness apps. However, a logo is not the sole determining factor for the success of any app but a catchy emblem does create a brand impression. 
Front-end
To design and the look of the fitness completely taken care by the front-end developers. Some front-end development includes the languages like jQuery, HTML, Javascript, CSS.
Backend
Backend development concentrates on the monitoring of the functionality of the fitness app. The languages used in backend development are Ruby on Rails, Java, PHP, .Net, Python
Database
Database is the heart of an app whether it is using iOS or Android platform. To upgrade the functionality or create a new one the database is of critical importance. Some upgraded mobile app development databases that are used for fitness app are: 
SQLite

Redis

PostgreSQL

Memcached

InfluxDB

MongoDB

Cassandra

MariaDB

Riak DB
Here are some of the other apps that you can install on the phone:
Sworkit
It is equipped with the following features:
Customizable training for yoga, stretching and cardio. 

Personal training with one-on-one coaches.
Headspace
Headspace is trying to make meditation accessible for all ages and all levels. It includes features like:
It provides weight loss guidance and cooking assistance for special recipes 

It provides guidance for meditation. 

It also addresses a wide range of health issues.
Also Read: Best Programming Languages For Mobile App Development in 2024
The Design and Development Team Rates
Between 2021 and 2028, the industry of developing the best health and fitness app is expected to grow at a rapid pace. Digitization of other industries has dramatically revolutionized the healthcare industry in the way of obtaining information and its engagement of the customers.
Fitness App Development Cost in the USA

Android:

  $25,000 – $50,000

iOS:

$50,000 – $70,000

Web

: $25,000 – $70,000

Cross-Platform

: $35,000 – $80,000

Workout App Development Cost in India

Android:

INR.

30,000 – INR.

300,000

iOS:

INR. 50,000 – INR. 400,000

Web

: INR. 100,000 – INR. 200,000

Cross-Platform:

INR.

70,000

– INR. 700,000

 

Fitness or Workout App Development Cost in the UK

Android

: £28,000

iOS

: £40,000

Web

: £5,000 – £25,000

Cross-Platform:

£53,000

Cost to Develop Fitness App in Australia

Android:

$50,000 – $250,000

iOS

: $120,000 – $350,000

Web

: $15,000 – $50,000

Cross-Platform

: $50,000-$ 250,000

Cost to Develop Workout App in UAE

Android

: 5,000 – 100,000 Dirham

iOS

: 10,000 – 20,000 Dirham

Web

: 25,000-80,000 Dirham

Cross-Platform

: 20,000-50,000 Dirham
How Long Does It Take?
This is another aspect you should know about before you start to develop any fitness app. The duration i.e. the total amount of time required for the application to develop actually depends on the number of features as well as the complexity of the fitness app. However, which platform is used for developing the app also matters when it comes to decide on the duration of developing the app. apparently it takes longer time in the testing phase on android than iOS. 
It takes more or less 6-7 weeks to develop fitness app with all the latest features.
What About Monetization?
Depending on the service you provide, any fitness app is built to earn a certain amount of profit out of it. So it is very important to understand how to monetize the app to generate desirable revenue streams and the developmental costs of the fitness app. Here are some monetization strategies that we could suggest that help to generate profit:
These apps initially allow the user to download the app and use some basic but limited features to have an idea of the app's purpose for a limited time duration. On this level the app greets the customer and gives them a chance to experience the usability and functionality of the app. However, it can be a little tricky to decide which feature to include on the primary level and which to the premium plan. Once the trial period gets over the users have to subscribe for the premium plan to continue with their fitness regime your fitness app is providing. 
Tip: The app should always give an idea of a premium plan to be the better version of the app and keep the basic level equally interesting and interactive so that it can engage the users to your app.
This pricing model offers additional purchasable items or power-ups within the app. For any additional features that can enhance the user experience falls under this category. This not only increases the profitability of the app but also unlocks better capabilities of the users so that they can have a wonderful experience and stay engaged. 
Tip: Include unique training plans, better personalized support to attract the user. Unlike the subscription based model this model has a more lucrative pricing strategy as it works only one-time as a one-time charge but you could add different features to monetize them. 
This is the most trending and engaging fitness app monetization model these days. You can add awarded ad videos which the users can choose to skip or watch entirely and get rewards for watching them and you get paid from the ads that get played and viewed on your fitness app platform.
Tip: prioritizing your targeted audience and their interest it is important to monetize your app's ad space to the biggest bidder. So, instead of irrelevant ads try to promote products and services from the fitness industry so that your customers stay interested and involved. 
However, to utilize the monetization of the fitness app properly it is very important to outsource the fitness app development work to a reputed mobile app development company in new jersey that can take good care of all of your market needs and develop a unique app accordingly to generate maximum ROI.
Why Develop a Fitness App in 2024?
According to a recent report The Global Fitness App market is growing at the rate of CAGR 17.3% estimating $6.12 Billion in 2021 to $13.59 Billion by 2026. 
People are putting more emphasis on leading a healthy lifestyle. However, the pandemic has affected outdoor activity a lot. So dependency on smartphones, tablets and wearable health monitoring apps has increased a lot which drove the growth of the Global Fitness App Market. Ease of access, flexibility of time and fitness related information also aided to enhance the market growth. Therefore a lot more profitability in this industry can be forecasted.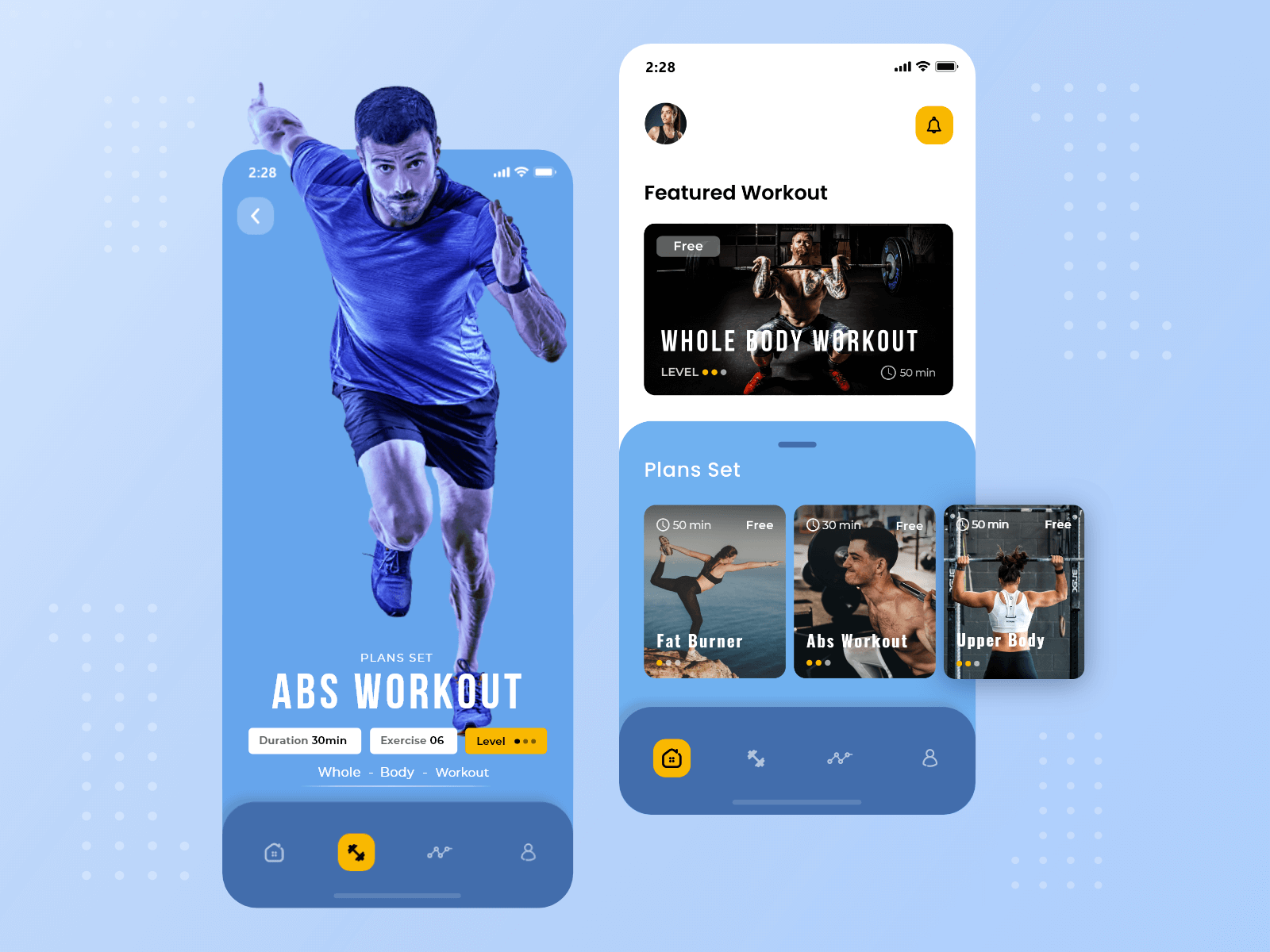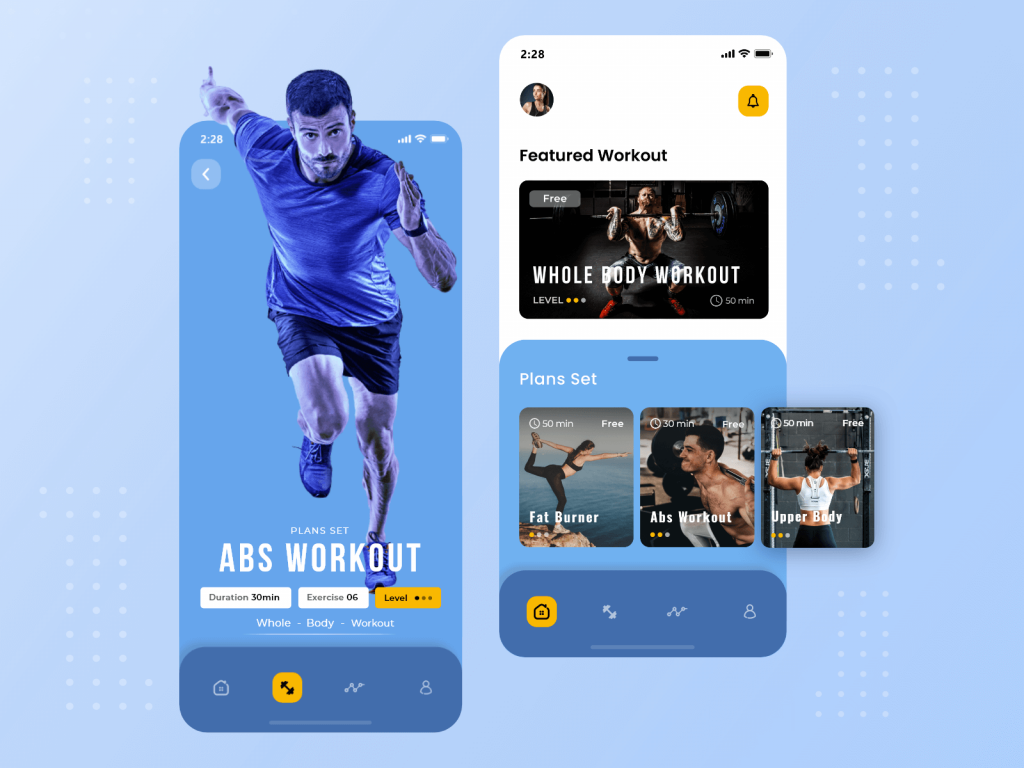 Source: Fitness App Mobile Application
Furthermore, the fitness app industry is expanding its existence by introducing wellness and nutrition apps that provide sleep monitoring, diets, meditation techniques and some female specific wellness apps. Major investors are concentrating on this industry to develop the best health and fitness app that has enhanced user experience with upgraded activity trackers in these fitness apps thereby creating lucrative opportunities in this market.
MultiQoS Experience in Fitness App Development
In MultiQoS, we have several engineers and a dedicated technical support team who tart right from the scratch that is market analysis and take care of the whole mobile app development services for you. You can get access to a global team of expert and highly experienced developers at a very affordable budget to fit your fitness app business idea. As our developers work with agile technology and are completely updated with the recent market trends you don't need to worry about anything and you could focus on maintaining the business strategy properly. 
Conclusion
We expect that by now you have got a better understanding of how and why to develop and invest in developing a fitness app. However, proper research and planning is essential before you start developing the app. Additionally, it is crucial to understand the market properly considering your business goals and outsourcing the developmental part to a reputed mobile app development company so that it dramatically increases your chances of producing a successful fitness app. 
Interested in Fitness App Development?
Boost your business growth with our mobile app development services.
FAQ on Health & Fitness App Development
Fitness app industry saw a significant boost in subscription as many gyms and fitness centers were closed during the pandemic. Fitness apps allowed people to take care of their fitness from the comfort of their homes. Therefore, there is a lot of scope for investors to invest in this industry.
Mainly three types of fitness apps are there in the market. They are workout and exercise apps, nutrition apps and activity tracking apps. However, developers and investors are trying to introduce more healthcare apps as they are currently on-demand.
The following are the essential features of a great fitness app:
It should have access to information about health and fitness.
It should offer user information, activity log achievements and individual settings.
Specially tailored subscribed plans.
One of the core features is to offer logging and tracking that enables the user to record their workouts and diets.
According to the research, the average cost of developing an app goes from $25,000 to $50,000 and can reach $100,000 or more.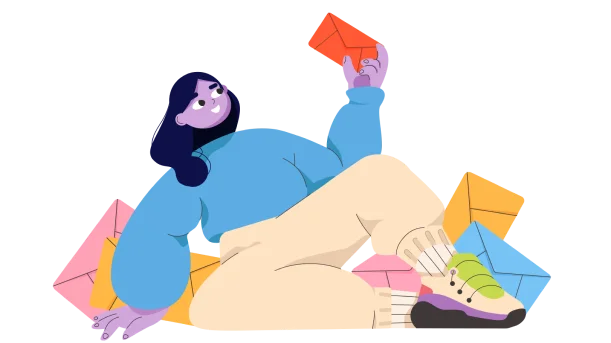 Don't Miss Out!
Your Inbox's New Best Friend. Subscribe Now and Never Miss a Beat!
Read More Blogs