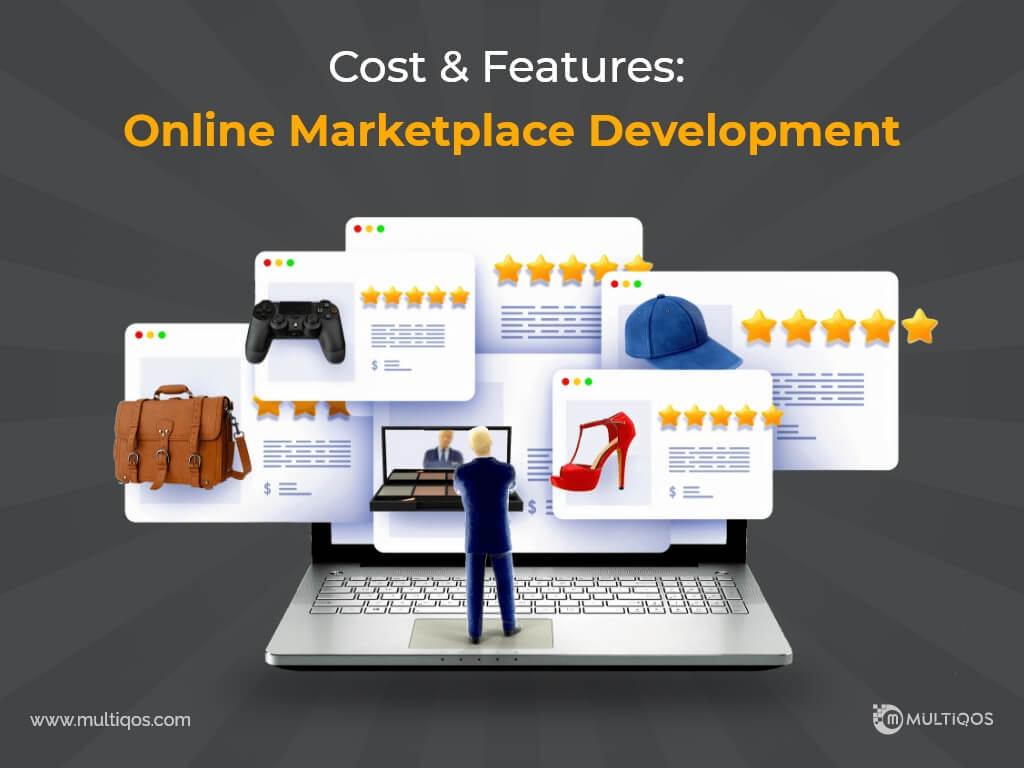 Solutions
How Much Does it Cost to Build an Online Marketplace? [Full Cost Breakdown]
Overview With advancements in the virtual environment, online business rivalry is at an all-time high. So, to stand out of the crowd, businesses must opt for alternative marketing techniques. And,…
Prashant Pujara
Overview
With advancements in the virtual environment, online business rivalry is at an all-time high. So, to stand out of the crowd, businesses must opt for alternative marketing techniques. And, when it comes to purchasers, they are wiser and do not make rash decisions. It continues till they have completed the finest product review and services.
With the rising sophistication and desire for more options, shoppers are looking for a comprehensive online shopping environment. It offers a wider range of options than small retailers. As a result, it becomes crucial for you to stick to niche-oriented eCommerce websites solely. These platforms, also known as online marketplaces, certainly link merchants and shoppers. This also provides greater ease, versatility, and options.
Types of Online Marketplaces
What is a marketplace business? Marketplace websites are often described by ecommerce website design company as an online marketplace that acts as a middleman between market participants. It allows users to do virtual shopping by purchasing items or services from a variety of vendors. Based on the company concept and the players, marketplaces may be very different.
Classification on the Basis of the Business Model
Before you start establishing an online marketplace, you need to figure out what kind of architecture you want to use. It is a business strategy that will guide you through the process of implementing the best monetization tactics. It includes:
Vertical
This sort of marketplace website focuses on a single product or service category. Airbnb is a perfect example of this marketplace as it specializes in short-term rental choices.

Horizontal
Horizontal markets offer a diverse selection of goods and services from several categories. These e-commerce sites may be thought of as one-stop shopping. Amazon is a wonderful example of a horizontal marketplace since it has the most product categories.

Global
Global marketplaces aren't restricted to a specific geographical region. They cover the trade of goods across national borders. As a result, global markets seek clients from around the world. Etsy is a global market with a diverse selection of handmade and antique goods as well as creative materials.

Classification on the Basis of Participants
Furthermore, marketplace websites may be categorized based on the participants. B2B, B2C, and P2P markets are among them. This categorization is also necessary for calculating the cost of developing a marketplace website.
B2B refers to an online marketplace platform's business-to-business concept. Services and goods are sold through one company system to another in this scenario. Multiple merchants and customers are connected through these e-commerce platforms. Consider Alibaba, one of the most well-known platforms for worldwide wholesale trading.
It relates to the procedure of selling items or services directly to customers by enterprises. In contrast to the preceding category, B2C platforms place a greater emphasis on their brand's emotional reaction than on the genuine worth of a product. Bonanza, one of the world's leading e-commerce companies, is an excellent example of such a platform.
P2P marketplaces act as middlemen between those who possess a commodity and those who wish to buy it. Users of the P2P e-commerce website may share items and services. You've probably heard of Uber, which is an excellent example of such a platform.
Technology Stack for Marketplace Development
When it comes to how to build a marketplace website or how to build a marketplace app?, the technology stack you use would have an impact on the app's efficiency and manageability. In short, if you do not use the appropriate tools, you may experience slow page loading times, as well as scalability and update issues. The cost of developing a marketplace website is also determined by your technology stack. As a result, we recommend picking a framework that will allow you to swiftly design and launch your project.
Backend:

Node.js, EC2,

MySQL, Swagger, Sequalize

Front-end:

Angular, JavaScript, WebStorm

Integrations:

S3, PayPal, Amazon SES, Stripe

What Features Do We Estimate for a Marketplace MVP?
Well, here is a list of features that you must have on your Marketplace MVP when building an online marketplace to ensure smooth trade through a user-friendly portal: 
Remarkably, these strong capabilities enable even novices to use your platform. Registered users may log in to their accounts and search for the greatest items as well as list them.
This function, in particular, covers all pertinent information on customers and suppliers. The dealer panel includes specific information, such as the vendor's shipping and payment options, as well as their product list. 
It enables vendors to offer their goods or services to customers. This information is also made available to all prospective customers.
This is a crucial component for every online marketplace since it handles navigation as a simple and time-consuming aspect. In this method, the user can explore goods or services supplied by the supplier.
In actuality, this service provides buyers with comprehensive information about each item sold. Also, heavy videos and photographs, along with clear instructions, give your site credence.
It contains the items that the consumers have chosen. Buyers may also adjust the number of things they want to buy, delete items, check payment options, shipping charges, and so on in this area.
Essentially, the feature allows purchasers to make purchases using a variety of payment methods and gateways. Offering a range of payment alternatives will also allow clients to select the mode of payment that best serves.
It should also offer a function for all company owners in addition to the aforementioned. Furthermore, the platform's buyer may quickly adjust the parameters for various vendor groupings. It also has options for transportation, payment gateways, and fees. Administrators can also control the seller's filters, lists, and categories.
It is also an important feature that encourages clients to choose the most appropriate delivery option.
What Are the Factors Influencing Marketplace Development Cost?
You must spend a specific sum of money in a marketplace based on the tasks it solves. The costs that must be committed to its development are influenced by several factors. So, let's take a look at the aspects that influence the cost of developing a marketplace website.
Custom Development Vs. Ready-Made
At first look, it appears that once you purchase pre-built software, you will not need to fine-tune your website and will save money. In actuality, installing this program necessitates additional employment. In addition, there's a chance that costs will rise as a result of renovations. Not to mention purchasing the necessary gear for consistent performance. 
Furthermore, adopting a common template to specific business logic is difficult. As a result, properly customizing your online marketplace website takes a lot of time and work. As a result, the development schedule and cost may drastically increase.
The cost of developing a marketplace website is heavily influenced by platform complexity. When you present your ideas to a software agency, the cost is revealed feature by feature. Only the fundamental functionality is required if you construct your marketplace as a minimal viable product initially. However, when adding functionality to the website, include all of the "extras" because they determine your expected running expenses. Make sure you analyze all of the ins and outs that will result in additional costs in the future.
Only the fundamental functionality is required if you construct your marketplace as a minimal viable product initially. However, when adding functionality to the website, include all of the "extras" because they determine your expected running expenses. Ensure you evaluate all of the nooks and crannies that will result in additional costs in the future. Finally, be sure that each feature you wish to integrate into your marketplace benefits both you and your users.
Hourly Rate of the Developer
The hourly wage of a specialist plays a significant influence in determining the cost of developing a marketplace from the ground up. Whereas the price tag in the United States is approximately $75-130, developers in other countries, such as Ukraine, charge around $45-50 for the same amount of labor.
At the same time, we propose enlisting the help of a marketplace development firm or freelancer. As a result, you can be certain that your engineers are well-versed in the process of creating a marketplace. In terms of price models, you may look at a method for hiring Ukrainian engineers further down.
What Is the Cost of Building an Online Marketplace?
The cost of developing a marketplace website varies greatly, depending not only on the hourly pay of developers but also on the app's type: modification of fully prepared solutions or bespoke creation, as well as the components incorporated.
In any case, keep the following expenditures in mind while planning your budget:
Back-end hosting expenses 

UI/UX design costs to design and implementation: front-end and back-end coding 

Quality assurance: automated tests and manual testing 

Marketing costs 

Additional technical support
According to the European services cost market study, the average cost of creating a marketplace website and mobile app for Ukrainian engineers is around $35, which is less than the Baltic nations ($45), Scandinavia ($70), Central and Western Europe ($65).
How Should You Choose a Marketplace Development Agency?
Only specialists can increase end-user loyalty by providing them with more suitable online trading options. So, how can you discover the greatest software firm for you?
When looking for an eCommerce marketplace development company, consider the following aspects.
The Expertise of the Development Agency
The "know-it-all" approach won't work here. It is because no one can be an expert on almost everything, search for a firm that focuses on your issue. Having experience developing an online marketplace allows you to come up with ideas that are based on your findings. In addition, the developers anticipate hidden problems based on prior experiences. They also know how much it costs to create a marketplace website. 
If you just want to start with a low-cost MVP, such specialists can advise you on what features to incorporate. As a result, selecting a mobile app development company with a portfolio of accomplished marketplace projects is highly recommended. You can check for independent research organizations to seek market insights. When you engage with a respected organization, you can be assured that your job will be handled by knowledgeable personnel.

Source: Digital Art NFTs – Landing Page Design
The Method of Development
Since developers' methodologies vary, find out what approach an organization employs ahead of time. The agile technique is an effective strategy that helps software companies quickly resolve any issues that arise along the road. As a result, this method streamlines and expedites the building of marketplace websites.
Working with an agile firm brings along numerous advantages. It offers flexibility so that you can adjust fast to shifting needs and gain promptly from novel ways of conducting a firm. Secondly, going Agile equips you with various feedback loops. It assists in preventing project disruption and converting fresh discoveries into customer-driven enhancements. 
Also, staying "always-on" helps you to keep track of every change as the project progresses. You can assess the relevance of each item to be developed by iterating step by step. As a result, you save money by eliminating superfluous components from the scope and testing them. Daily reports allow you to keep track of how tasks are progressing. Managers can plan and rectify development progress as quickly as feasible.
Appropriate Technology Stack
Custom software developers can assist you if you want a website that is designed for commercial scalability. To establish a marketplace platform, most website development companies select great and reliable development technologies. JavaScript and Ruby are two of them, with existing frameworks and interfaces depending on the project. As a consequence, the clients obtain websites with a lot of features without losing speed. In a nutshell, the choice of the right technology stack ensures reliability, scalability, and security along with saving your time and money. 
Quality Control and Post-Delivery Support
Ascertain that the chosen team delivers quality control all through the development phase. It is a fantastic approach to reduce risks, issues, and marketplace website construction expenses. It is worth noting that software development services at organizations do not end with the launch of your brand. Our team of professionals will ensure that your platform is up and running as soon as it is released. Since evaluations are based on people's experiences, customer feedback is also an important tool for ensuring that a development business is reliable.
MultiQoS Expertise in Marketplace Development
For several years now, MultiQoS has been developing complicated specialized marketplace solutions. As an ecommerce website development company, our top focus is to create entertaining and fast-loading marketplace websites. This aids our clients in increasing traffic, conversion rates, and revenues. We've been developing excellent solutions for travel, financial, automobile, insurance, and other industries. We're proud of our quick development time and extensive experience with online markets.
Summing Up
There are a few factors you should settle on before calculating the cost of creating a web marketplace including the marketplace by the hour, functionalities of your site, and developmental strategy along with the additional outsourcing costs. If you want to learn much more about the cost of developing an online marketplace, think about your product concept and request an estimate from marketplace development professionals.
Are You Interested in Developing a Marketplace App?
Boost your business growth with our mobile app development services.
FAQ About an Online Marketplace Development
Hosting, backups, license fees, technical support, firewalls, and site upkeep are all part of the expense of maintaining a marketplace website. Calculate the total cost of these services to get an estimate of the cost of operating a marketplace.
You might acquire varying charges for developing a marketplace website depending on the scale of your work and the charges of your technology supplier. If you use East European software engineers, however, you may anticipate e-commerce website development expenses to start at $48,600.
Two significant aspects that influence the cost of developing a marketplace app are the project scope and website development rates. On average, it takes 970+ hours to build a marketplace with minimal features. Web development prices range between $50 per hour in Eastern Europe to $140 per hour in the United States.
Build Your Team
Book a Consultation Now!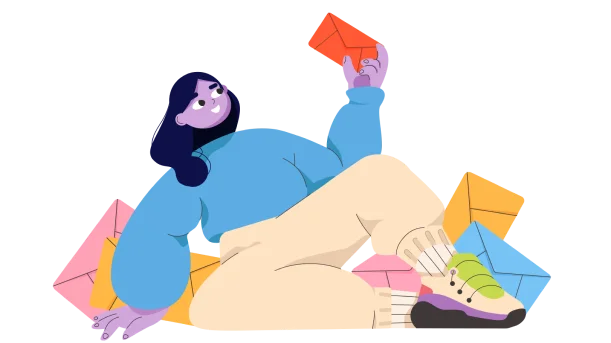 Don't Miss Out!
Your Inbox's New Best Friend. Subscribe Now and Never Miss a Beat!
Read More Blogs