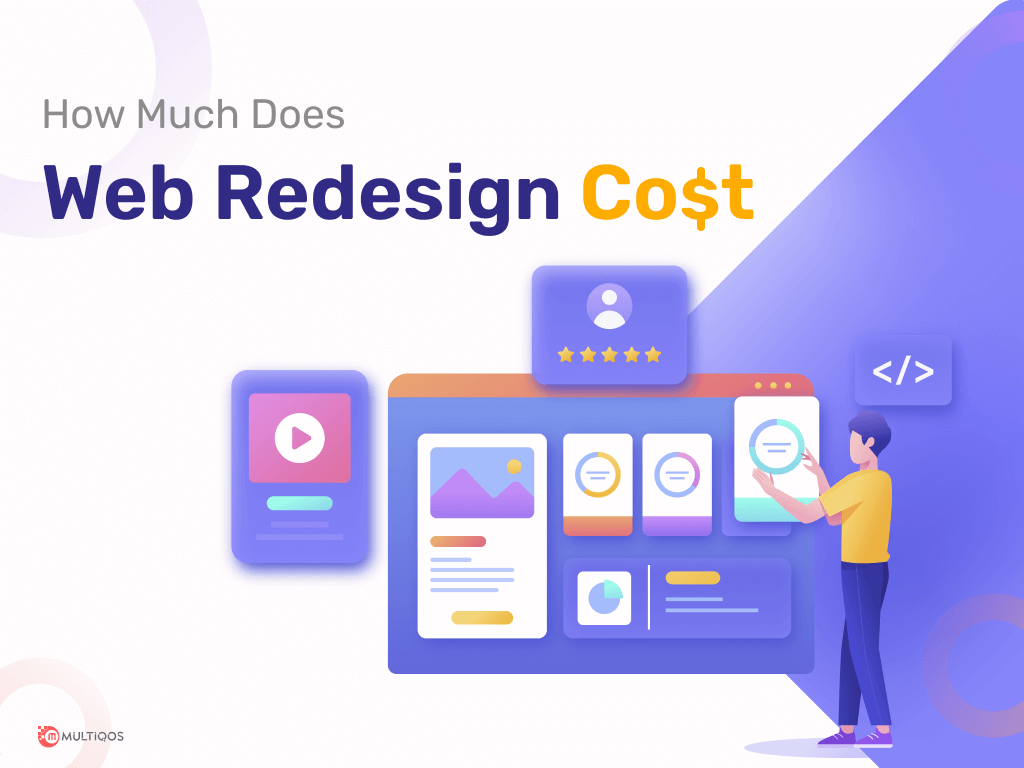 Design
How Much Does a Web Design or Redesign Cost in 2024?
Why Does Web Design Matter? Website Designing is essential, and even the statistics are compelling enough to showcase how important website design is. According to current research, Bad websites with…

Jignesh Panchal
Why Does Web Design Matter?
Website Designing is essential, and even the statistics are compelling enough to showcase how important website design is. According to current research,
Bad websites with unappealing layouts repel over 40% of visitors, causing them to quit and never return.

More than 90% of consumers get their initial impression of a website based solely on its appearance.

Simply said, web design accounts for 75% of a company's reputation and evaluation.
An eCommerce website development is critical to the success of every organization, regardless of specialty, target market, or aim. Your website's design is important to the success of any internet marketing campaign. If you want your business to get the best possible outcomes, you must spend in developing a website that invites people to learn more about it. As a result, a company's target audience's perception of its website is influenced by its design. For example, they could stay on your website and learn more about you or they might go to a competitor's page because of your impression on them. A well-designed website assists in retaining visitors on your page.
The Importance of Web Design in the Website Development Process
Easy Navigation
A strong internet presence necessitates an easy-to-navigate website. The website's content should be intuitive to navigate. 
SEO Benefits
Website designing helps the website grab a higher ranking and thus attract more traffic to the website. 
Broader Reach
An attractive website shall aid the business in attracting more target audiences, leading to more sales and profit. 
Maintain Brand Identity
Poorly designed websites would have low visitors, whereas high quality and well-designed websites will appeal to the audience. This shall help to maintain brand identity in the marketplace. 

Ensures Consistency
Visitors will bounce from a poor and inconsistent website to a more professional one. Additionally, a consistent website simplifies the process of developing a brand identity.
Good Customer Impression
An ugly and out-of-date website makes your company look distant. A well-designed website acts as an extension of customer care. If the website is updated, bright, and appealing, it reassures and welcomes the audience.
Increased Sales
The amount of sales determines the success of every firm. Web design and development may assist a company in attracting more sales, which equates to a more significant profit. In addition, an excellent website demonstrates to clients that the company is committed to providing the greatest services and information to all of its customers.
Cost-saving
Web design and development are reasonably priced. During site construction, effectively arranging the material saves a lot of money. These costs are in addition to the earnings that the website may generate.
Also Read: 10 Best Web Development Frameworks in 2024
Process of Web Design Phases
Below-mentioned are the steps for the web designing process. 
Goal Identification
This is when you need to collaborate with the web development company in India to decide what objectives the new website must achieve. You need to communicate your ideas to achieve a proper goal. 
Scope Definition
Once the objective is defined, the project's scope may be decided. The web development services that you hire would help you better explain the project's scope taking into account the cost of web design services.
Sitemap and Wireframe Creation
With the scope determined, the eCommerce development company may begin diving into the sitemap, specifying how the content and features provided in the scope specification will interact with one another.
Content Creation
This is the stage during which the pages' content is created, with an eye on search engine optimization (SEO) and the goal of maintaining the sites' focus on a single issue. 

Visual Elements
Designing the visual style from scratch or choose UI/UX designers for hire, but it depends on the customer if this is already established. Like style tiles, mood boards or collages containing elements of your design can help with this approach. If you are developing the website on your own, it might be better to hire UI/UX designers who can guide you through the process efficiently. 
Testing
Now it's time to make sure everything is working properly. Combine human site browsing across many devices with automated web crawlers to elicit information about everything from user experience issues to critical broken links.
Launch
After ensuring that everything is in order, it's time to plan and execute the launch of your website! This should include a launch timeline and communication strategy, i.e., when will you launch and how will the rest of the world be notified?
Your web development services in India would guide you through the web development and designing process. 
Factors That Influence Web Design Cost
Below-mentioned is the factors that will influence the web designing cost.
Size of Company
The size of the company or business impacts the web design cost in India. Smaller businesses demand less functionality, but larger businesses want more function, more features, and more work.
Small Business: web design expenses for small businesses range from $1000 to $10,000.
Medium-Sized Business: These websites need time and effort and a high level of functionality, and the fees vary from $10,000 to $50,000.
Enterprise Level Company: Web designers devote a significant amount of work to transforming their concept into a fully functional website, and the cost of web design

varies from $50,000 to $100,000.
Level of Website Design
The website design cost is also determined by the website's complexity, functionality, and platform.
Basic Web Designing: It is a low-cost alternative that offers your organization a dependable, user-friendly website that can begin generating sales, leads, quotation requests, phone calls, and more as needed. The price of Basic Web Design ranges from $1000 to $10,000.
Intermediate Web Designing: The Package includes a well-designed, fully functioning, performance-driven website for your company.

The cost of intermediate web design ranges from $10,000 to $50,000.

Advanced Web Designing: An sophisticated web design costs

between $50,000 and $100,000 due to the complicated, time-consuming, and one-of-a-kind labor involved.
Number of Pages
The pricing will vary solely depending on the amount of pages required—independent of any functionality. Every agency will charge different pricing, and circumstances and desired page functionality may influence the eCommerce website design cost.
Site Layout
The more customization and unique code you want, the higher the cost. 
Custom Graphics/Photography
Custom pictures, photographs, and other components, on the other hand, will cost additional depending on the job. 
Excess Revisions
Anything over the given number of revisions may increase the cost per revision and, thus, the web design price.
Size
The website's size varies directly proportional to the cost, i.e., larger size, more cost. 
Copyrighting
The cost of copyrighting varies, although many web design businesses give copyrights at a reasonable price as part of their site design services.
Style
If you want to construct a high-end website that reflects your brand and the quality of your product or service, you may expect to pay between $2000 and $15,000.
Responsive Design
The website needs to be responsive and reach maximum users. A mobile-friendly design typically costs between $3000 and $25,000.
Also Read: What Aspects Affect the Cost of Creating a Mobile App?
How Much Does Web Design Cost?
Prices for business websites, for example, vary from $2,000 to $75,000, while yearly website upkeep might cost between $400 and $60,000. These costs, however, are determined by the size and features of your website.
DIY approaches, such as templates, have the lowest web design rates. However, these replace monetary expenses with time and effort. Working directly with a freelance designer to complete your web design is the medium-level and most typical technique. Collaborating with your designer or hire UI designers may take some time and work, but you will have something unique and custom-made.
A freelance designer's fee is determined by their degree of expertise. A master designer with decades of expertise will undoubtedly be more expensive than a young graduate on their first task. While eCommerce website development company in India may give extra services, freelancers will solely charge you for the design job.
What Can You Afford Depending on Your Budget?
Here is a web design cost breakdown for the different types of businesses. 
Average Cost of Website Design for Small Businesses:

The typical cost of developing a website for a small company is from $2000 to $10,000. This average covers the purchase of a domain name and a website hosting plan, and the design and development of your site. Thus, the

web design cost for small business

will be determined by its size, features, and complexity.

Average Cost of Website Design for Large Businesses:

The typical cost of large-scale web app development begins at $100,000.

The general cost of web development is influenced by the level of sophistication and cutting-edge technology (such as artificial intelligence or machine learning) that you desire for your website.

Average Cost of Website Design for E-commerce Business:

On average, an eCommerce website with 100 to 1000 products costs between $5,000 and $55,000, including design, development, and other upfront expenditures. In contrast, the typical annual cost of running an eCommerce website with 100 to 1000 goods is $15,000 to $30,000.
The Cost of Doing Your Website Redesign
Using a template to build or modify a website is typically the most cost-effective website design rates. It can range from a few hundred dollars to more than $3,000, but the true eCommerce web design cost depends mainly on the time and effort required.
By and large, the less money you spend, the more time and work you can anticipate putting into getting the website just how you want it.
When starting a firm with limited resources and no web developer, it is sometimes necessary to start small. As a result, such themes' functionality, speed, and usability differ significantly. Take note of the following while you browse through themes:
The degree of personalization available.

How simple it is to update.

What are the supplied out-of-the-box templates?
Once you've identified a theme that meets your needs, verify that it has a high level of positive feedback, a proven track record, and the flexibility to be customised without requiring any technical skills.
How to Optimize the Website Design Cost?
Here are some tips to optimize the web design services cost:
Maximize the Use of Existing Templates: Although it lacks the versatility of a dynamic website, it is inexpensive or even free, with numerous appealing themes tailored to your sector. The best aspect of utilizing a predetermined template is that you can alter the design, add-ons, themes, graphics, and alignment.
Less Web Pages: It may be tempting to fill your website with as many pages as possible, but keep in mind that even a secondary page with minimum design shall increase the web design average cost

. 

Choose Royalty-Free or Stock Images: This is a great cost-cutting solution that retains a professional appearance with the proper usage of a picture or a video. The most effective strategy to represent your company is to utilize genuine in-person or product images (which are more costly) rather than a polished stock shot.
Build Your Website in-House: It is more effective and time-saving to complete part of your material ahead of time rather than coding. The task does not just need a web designer or a web developer but also authors and designers. 
Minimalistic Content & Design: The expense of utilizing long paragraphs and crammed design components all over your website will astound you. A simple website is preferable to one that forces users to concentrate on your primary message. 
Find Appropriate Pricing Model: Find the best plan that suits your requirements and research how much do web designers charge for a website

? 
Conclusion
Creating a high-quality website design is one of the proper steps you should do. You can hire website development company in India or hire UI/UX designer India who could provide comprehensive consultation and ideas and would help you design your website. You can also contact any e-commerce website design cost in India who shall walk you through the web designing process and break down the web design cost per hour. 
Looking to Hire Dedicated Web Designer?
Our skilled web designer provide tailored solutions that match your project's unique needs.
FAQs About Website Design Cost
The basic cost to design a website may range from $6 per month for a basic hosting provider to $1,500 or more per month for managed website management services. In addition, consider any additional membership charges, such as premium plug-ins or applications and marketing expenses.
It is entirely up to you whether you prioritise money or time. If you don't have much money, design your website. On the other hand, paying a professional will save you a lot of time learning the fundamentals of web building.
If you perform the majority of the work yourself, you can build a simple website for less than $100. However, the word "basic" is a relative one. A basic internet shop, for example, will be more costly to build and manage. It's not uncommon for businesses to spend more than $10,000 on a simple but completely customized website.
It's quite simple to create a website using a SaaS service like Wix, Constant Contact, or Squarespace. It takes a little more effort to learn WordPress, but the web design costs are a larger degree of flexibility. In any case, a simple website may be created within the course of a weekend.
Build Your Team
Book a Consultation Now!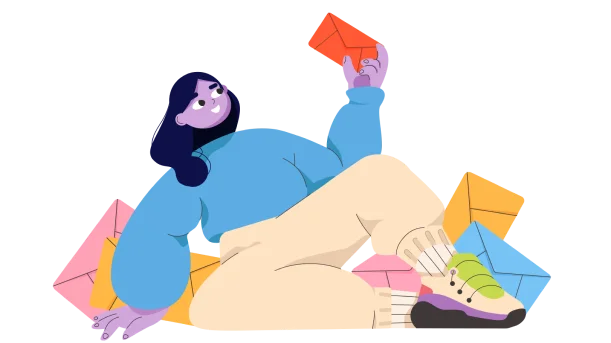 Don't Miss Out!
Your Inbox's New Best Friend. Subscribe Now and Never Miss a Beat!
Read More Blogs