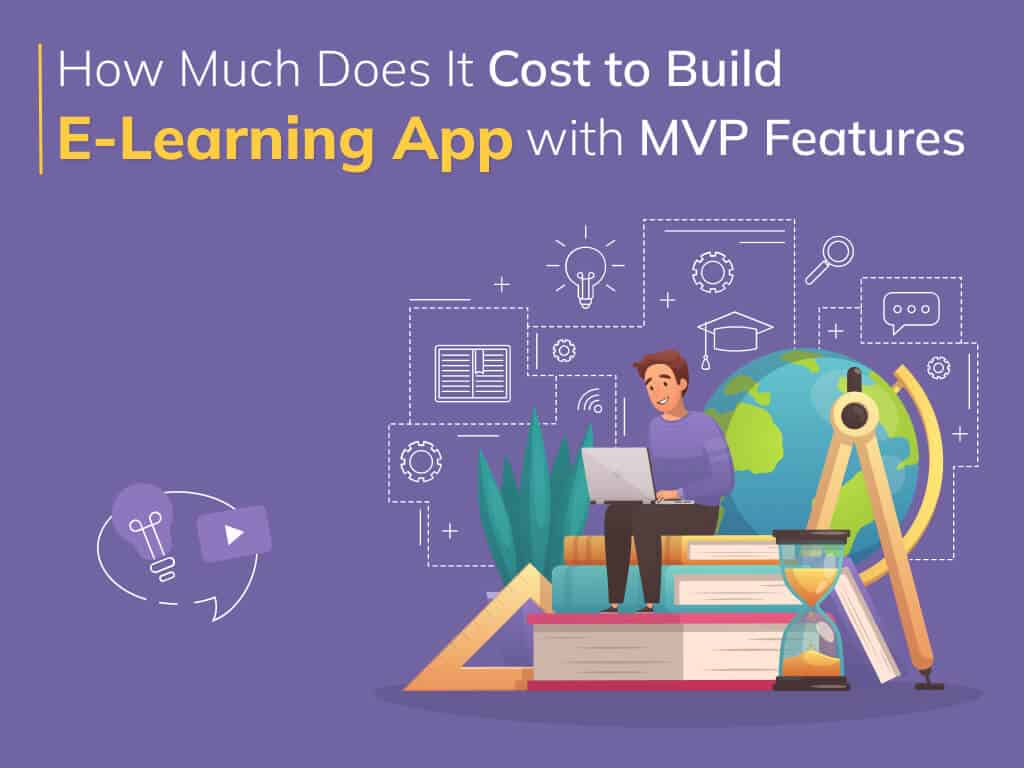 Mobile App
How Much Does It Cost to Develop an E-Learning App with Best MVP Features
Overview Throughout these challenging times of the COVID pandemic, eLearning apps have become a billion-dollar marketing plan owing to this being one of the best alternative options of continuing the…

Kashyap Pujara
---
Overview
Throughout these challenging times of the COVID pandemic, eLearning apps have become a billion-dollar marketing plan owing to this being one of the best alternative options of continuing the education of the students, which became impossible due to the imposed lockdowns and social distancing norms. Almost every education-related company is benefiting from it. The eLearning app has made possible remote learning that has gained wide traction over the past few years, ensuring students can study from anywhere across the world. Advanced technologies such as these eLearning applications have completely taken over the traditional physical classes. E-learning is a basic, location-independent kind of learning that uses electronic media to enable rapid and widespread information transmission. The availability of internet connection has led to eLearning spreading its wings all across the world, even in remote areas. Read further to learn more about the factors associated with the eLearning app and the cost of eLearning development. 
What Is E-Learning?
E-learning or electronic learning is the phrase coined by Elliot Maisie, which essentially entails delivering learning or training services via any form of digital resources. E-learning refers to a wide range of digital resources, such as applications, websites, web applications, and pages that aim to impart online education such as language courses, developmental classes or courses, certification courses, and others. E-learning applications are one approach to use smart devices to educate and empower a bigger audience. eLearning has made it possible to learn from any place in the world and at any time.

Source: E-learning Educational App Design
Why E-Learning Industry Is This Popular?
Some of the major reasons as to why the eLearning industry is vastly popular in the present day are:
Availability of Smartphones:
Smartphones are used by over 3.5 billion people globally, whilst on the Google Play Store and the App Store, there are over 600,000 e-learning applications. There are a large number of audiences available who have access to smartphones. 
Affordability:
Classroom education can be costly, and thus, eLearning ensures a better affordability feature by enabling a wider section of students to access the educational session at lower costs. 
Remote Learning:
The ability to learn from anywhere is a major benefit of eLearning application development. Students can get a good education from a variety of places. Students can connect with instructors who can instruct them from any geographical location at their leisure through remote learning. Remote training is a ground-breaking e-learning mobile software that has made education more accessible.
Ease of Use & Comfortability:
eLearning has made the life of students easier by providing them with the option of learning from any location and at any time and from any type of device. Moreover, it has also widened the scope of its audience by ensuring that anyone can study, whether they are students or professionals. Moreover, compared to the physical classes, the online courses take nearly 60-80% less time for their completion.
Easy Tracking and Personalization:
They also provide features for tracking and monitoring the progress via the applications. They also provide personalization features by enabling you to watch live interactive sessions and highlight key areas in the videos and thereby personalizing the learning method. E-learning systems provide the advantage of distributing the same video to thousands of people enrolled in the same courses. You can view the video sessions over and over to get a better understanding of the themes. These benefits enable e-learning apps to provide courses at lower prices than ever before.
Diversified Learning:
The benefits of e-learning apps are not limited to the syllabus. Rather they extend more outside of the syllabus. Aside from the content in the modules, several educational institutions like schools or colleges have educational software that attempts to deliver schooling and information. Further, this enables students to learn and master new abilities while also gaining insight into various fields outside of their field of study.
Market Prospects & Predictions for E-Learning Apps
Digital education is an enormous and captivating realm with numerous monetization opportunities – Forbes predicted its growth in 2018, and it has been on a meteoric rise since then. The global e-learning industry was estimated at $190 billion in 2018, and it is predicted to grow at an annual rate of 8% to $350 billion by 2025. Gamification, AR/VR-enabled online learning, cloud-based e-learning, learning management systems, and so on are among the current emerging and popular E-learning technological developments in this market. If you want to engage in an online educational business, eLearning app development is the most thriving business. 
According to a report by Statista, the digital learning industry would reach 243 billion dollars by 2022. In addition, the paper suggests that Mobile devices are preferred by 64 per cent of pupils for viewing instructional materials. Furthermore, applications are immensely popular amongst smartphone and tablet users (about 90% of responders frequently download apps from the Play Market and App Store). Compared to persons who are not using mobile phones, smart device consumers are more efficient in acquiring understanding and skills.
According to a Gallup survey conducted by the American Institute of Public Opinion, over 71 per cent of individuals believe that e-learning is more comprehensible and approachable than traditional schooling. Such surveys indicate the wide popularity of eLearning apps is the way of the future for the global schooling system.
Types of E-Learning Platforms
There are two methods to categorize e-learning apps: the learning approach and the target audience.
Asynchronous E-Learning Apps: Asynchronous online learning gives students greater flexibility and is also more student-centred, where the student can study independently from any geographical location. This type is more common among students who do not have flexible study schedules.

Additionally, this enables pupils to learn and study at their own speed. There is no real-time communication between the students and the teachers. These applications enable users to access course content whenever convenient for them. An instructor is not required to conduct a session or assemble pupils at a specific time. Coursera and Udemy are two examples of such online education platforms.

Synchronous E-Learning Apps: Synchronous learning entails a higher level of interaction. Learners will be able to join the course simultaneously from various locations across the world. It necessitates the teacher-student and peer community interaction. In recent years, synchronous learning methods have exploded in e-learning platforms.
Required Features and Functionalities
Some of the features and functionalities of an eLearning application are:
Reduced Costs:
Personalized eLearning pricing models are quite modest compared to traditional teaching methods. The courses are easily recorded for the students using multimedia such as photographs and videos, bringing deeper insights and knowledge.
Real-time Analytics:
Real-time analytics are useful since these shall enable the administrator to monitor the application's general performance and conduct the search for usage patterns of the students who use it. This allows the administrator to keep track of the entire sequence of events, such as students who turn in papers, complete their assignments on time, attend tests, results, and so on.

Detailed Course Information:
The application can include several courses, including tutorials, videos, podcasts, online chats and others. Each program should have its website, including a detailed description of the course, information about the instructors, a list of resources, subjects, and information about the certificate students will receive after finishing the program.
Methods of Payment:
The eLearning applications, when it includes paid courses for the students, then the feature of payment methods will be helpful for the users to make easy payments. It is necessary to select a safe payment method, and you can provide simple payment methods such as bank cards, UPIs, smart wallets, and so forth.
Gamification:
If you're developing an e-learning website or application, game-based elements are great. Gaming systems make the process more enjoyable, reduce stress, and accelerate learning. They additionally give pupils incentives, which is critical for increasing motivation.
Video Streaming:
You can acquire customized solutions from your IMS development firm so you may incorporate the functionality you want. Integrating this feature into your application will increase user engagement because students will be able to communicate with instructors in real-time and get answers to their questions.
Communication:
Customers on your E-learning application will not feel bored and lonely if they can solve problems, discuss comments, interact with one another, and communicate with their tutors. This may be accomplished by establishing course discussions, dashboards, and direct communications.
Push Notification:
Push Notifications are generally the quick, easy, and non-intrusive method of communication. Customers get notifications about new courses or their progress; questions are answered, DMs are sent, and reminders to continue training are sent, among other things.
User-friendly Interface:
Nobody enjoys wasting time on an app trying to find out how to perform things and where things are located. Create an easy-to-use user interface that allows you to navigate between courses, begin assignments, and track their progress with just a few clicks.
Data Security:
This is a must-have for any solution involving sensitive data access, but we'll highlight it nonetheless. Both instructors and students will supply personal information, including credit card information, and the solution must ensure that this information is protected.
Cloud Content:
For educational initiatives that require multiple individuals to work on it concurrently and asynchronously, having the content in the cloud is critical. This feature enables multi-device access and ensures that the content is always up to date and available to all pupils.
How Much Does It Cost to Develop an E-Learning App?
The eLearning development cost shall depend on various regulating factors and functionalities. 
The App's Complexity: If the educational app development

 platform has minimal capabilities, the

eLearning development costs

will be lower. The price will significantly increase when you choose to include several extra features such as interactive videos, paid courses, or audio.

Platforms You Choose: The mobile application development

process shall depend on your chosen platform, i.e., either you want to go for

android mobile app development

or

iOS app development

. Thus, similarly, the cost shall depend on the type of platform. If you choose more platforms, the expense will include. However, you can minimize it by

Cross-platform app platform development

.

Developer Team: The more complicated and sophisticated your application is, the more adaptable a development team you'll need to engage for the project. You can hire experienced and certified education app developers

with good work portfolios. 

Developer Region: The location or geography of your selected mobile app development team or your Mobile App Developers

impacts the entire cost of an eLearning app.
The complexities of educational software, modern technology, animations, the number of features incorporated, and other aspects all influence the cost of development. UI/UX design, software coding, certification, testing,  Quality testing, deployment, and other processes are all part of the development process, which also needs to be considered. Including animations, photographs, videos, and other advanced features shall require a higher budget for app development. 
Based on the aforementioned parameters, the average hourly cost of building the App should be around $ 40-60. The cost of e-learning development shall fall between the US $ 40,000 and $ 60,000, assuming the project requires about 1000 hours. Moreover, the project's demands and objectives should also be considered.
Also Read: How to Develop an Educational App in 2023
How We Can Help: MultiQoS Expertise
To realize your aim of producing a great E-learning app, you'll need the help of a competent mobile app development partner. A partner with a solid track record in the field of mobile app development and a strong team to guarantee that you don't have any issues when building the application. MultiQoS is a top mobile application development company in dubai that offers the best mobile app development services. Working with a reputable e-learning software solution supplier like us is essential to creating a fully functional, unique e-learning application. Years of experience and competence in developing dependable educational and e-learning software and services are available from our dedicated development team. We are professionals at MultiQos in adopting Agile, and DevOps approaches to create effective Elearning apps with high user value.
Build Feature-Rich Elearning Apps from MultiQoS
MultiQoS is a leading Mobile app development company that can help you with e-learning application development since they have extensive knowledge and expertise in delivering various applications in a variety of business sectors. We have a wide array of senior-level developer teams on staff that are professionals in creating the best educational apps at low app development expenses. We take account of all your requirements and ensure to provide the best feature-rich eLearning app that you aspire to develop. We design sophisticated e-learning solutions for schools, M-Learning Apps, and learning management systems jam-packed with features, engaging designs, and ease of use. We believe in effective communication and transparency, and thus, we ensure to communicate with our clients and keep them updated on the work. 
Wrapping Up
During these difficult times of the COVID pandemic, eLearning applications have become a lucrative business idea. Almost every education-related business has benefited from it, and investing in it is greatly beneficial. The cost of developing an eLearning app is determined by the features you want to include, the structure of your team, developer rates, or whether or not you want any additional advanced features in your application. You can hire an expert certified developer or development company like MultiQoS who can aid in the development process. People aspire to be better and like learning new skills. As a result, there will always be a significant need for quality material and certificates. Learners are looking for online courses in greater numbers than ever before. The generation of educational content is also an expensive process that must be considered. Ascertain that your programme is user-friendly and simple for people to comprehend and operate.
Let's Create Big Stories Together
Mobile is in our nerves. We don't just build apps, we create brand. Choosing us will be your best decision.
FAQ on E-Learning Platform Development
Build Your Team
Book a Consultation Now!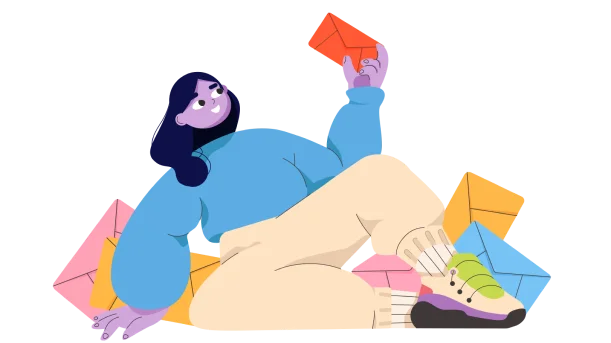 Don't Miss Out!
Your Inbox's New Best Friend. Subscribe Now and Never Miss a Beat!
Read More Blogs