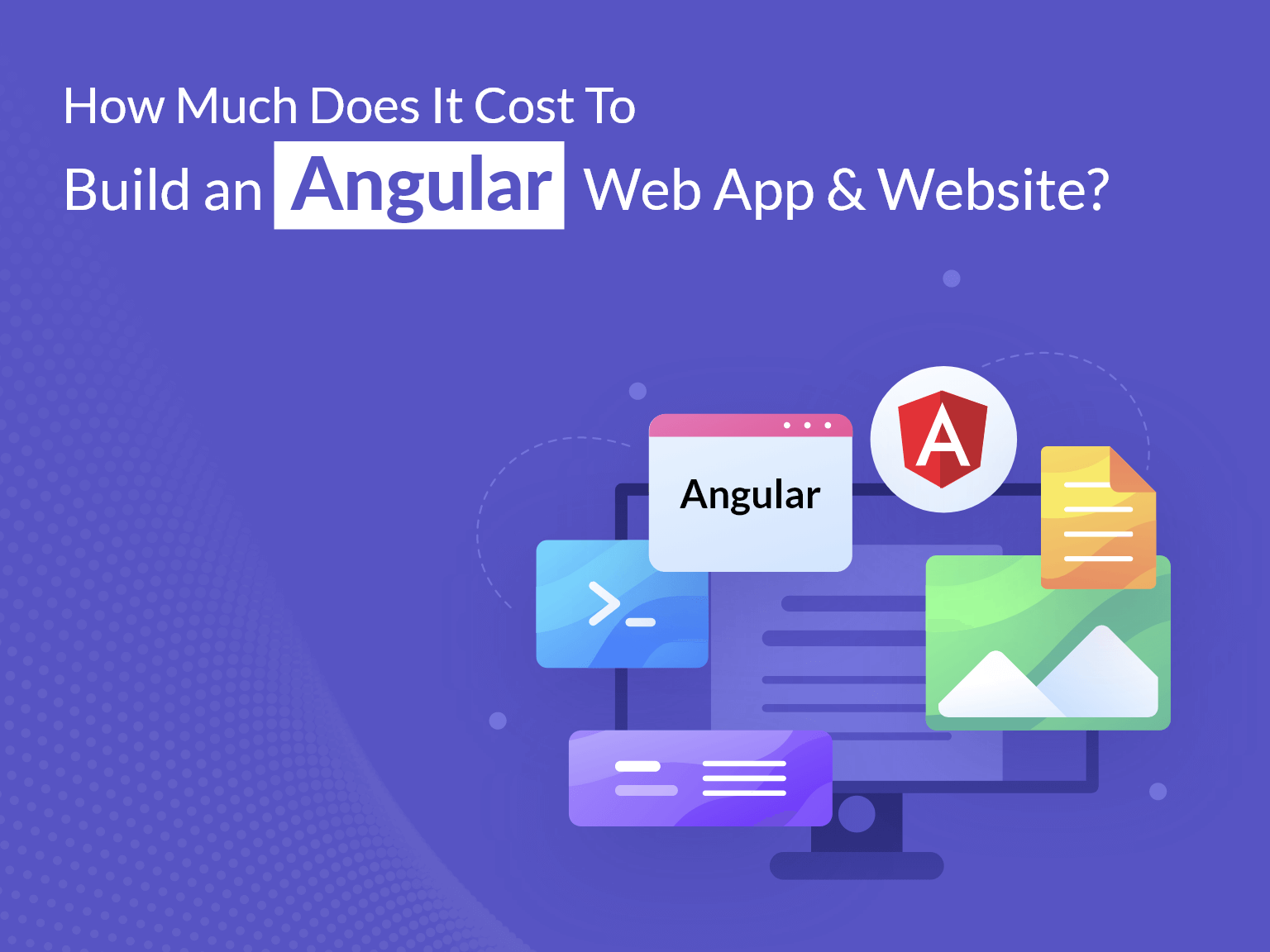 Web Development
How Much Does It Cost To Develop An AngularJS Web App and Website?
Overview The extent of the internet and technology has led to almost everything, thereby helping to create a digital presence on the internet. This has helped people connect with each…

Kashyap Pujara
---
Overview
The extent of the internet and technology has led to almost everything, thereby helping to create a digital presence on the internet. This has helped people connect with each other easily and store data in a much more organized way. Substantially, all entities and companies have developed their websites and apps, creating a powerful digital presence. Also, various platforms have risen, which can be utilized to code and create various websites and apps. A prime example of this is the creation of the AngularJS platform. 
To put it another way, AngularJS is a trendy platform that uses a language called Angular JavaScript to create codes needed for the development of apps and websites. Further, AngularJS is one of the best when it comes to web development services in India. Hence, do not wait, and approach our experts, as we are one of the best AngularJS Development Company dealing with the same.
Why Do Businesses Opt for AngularJS Development?
A frequent problem for other website or app developing platforms is that they are very convenient for declaring static documents but create problems when required to create dynamic code in web applications. This is where AngularJS comes into play. AngularJS development is one of the most preferred frameworks for developing apps and websites. 
There are various reasons businesses opt for AngularJS. Their code is much easier to understand and clear to use, thereby ensuring that the user gets a very smooth experience while navigating any platform. AngularJS also provides reusable components, and our AngularJS development developer has proven that more functionality can be added with relatively shorter codes using this framework.
Factors That Decide AngularJS Website/App Development Cost
Some important features and details decide the cost of the entire development process of the app. A few of them are:
The Number of Functions for the App or Website Under Consideration 
The number of features that the website or app has is the essential factor that decides the cost of the development of the website. All the features are linked to each other somehow, but they have different functions. The more the number of features possessed by the website, the more coding is required, and thus, more effort has to be put in.
Operational Storage 
Cost is also highly dependent on the amount of data stored and the amount of coding required for creating the app. The more the coding, the more is the amount of data, and thus, the more is the cost of developing the app.
What Are the Advantages of Hiring AngularJS Developers?
There lie various advantages of hiring the AngularJS developer. Let us take a close look at the advantages to hire dedicated developers.

Productivity Increases Manifold
AngularJS developers will help increase productivity to a manifold level by handling the entire process efficiently. Also, hiring a team of AngularJS professional programmers means hiring the services of a talent pool that will help to skyrocket your company to success.
Cut Back on Costs 
One of the most significant advantages of AngularJS is that it helps you develop apps or websites efficiently and easily, with lots of features, in a very affordable range. This makes it a favourite among coders and app developers, thereby giving an upper hand over other similar platforms.
Multiple Choices Available 
When one hires a team of professionals to develop an app, they can select a certain programmer to develop the app or the website when it comes to the framework of AngularJS. Further, clients can select a specific set of professionals that they prefer.
Lighting Fast Response 
One of the most significant advantages and why you should hire AngularJS programmers is their extreme care for the customers. They are available to serve their customers and clients 24/7 and are always eager to help solve any queries that the customer may have regarding a code or program.
The Simplification of Project Management 
AngularJS developers are enough professional and certified with the best knowledge, thereby being a dedicated leader to lead the team by avoiding all faults and errors and ensuring Swift execution of the entire process.
How Much Does It Cost to Build an AngularJS Website or Mobile App?
If one is thinking of developing an app for a business, in that case, it is always best to do it properly with the help of a team of professionals who are the very best in the field. Hence, experienced leaders can help you effectively and efficaciously lead the team to success. Thus, a significant investment now, with the right set of professionals from AngularJS, is bound to pay off later on. 
The cost of developing an app or website depends on the features it has or the data or coding it needs for the entire work to get completed, along with the app's specifications. Hence, it is always best to hire a team of professionals who can work locally to reach out to you in case of problems and get them solved right away.
Expenses on Hiring Dedicated Developers
The expenses to hire AngularJS developers and their services are as follows:
Any frontend developer who knows HTML or jQuery will charge around $25 by the hour.
Any fullstack developer who knows AngularJS or NodeJS will charge around $30 by the hour.
A backend developer who knows database programming will charge around $25 by the hour.

A DevOps engineer or user interface developer will charge $50 by the hour.

A web testing engineer will charge around $15 per hour.

A PHP or Laurel developer will charge around $20 by the hour.
When working on an angularjs project, it's essential to keep in mind that not one individual can satisfy all of the project's requirements. If you don't have a competent team in place, hiring an IT development firm can help you fulfil the issue. Additionally, if you just have managers on your team rather than developers or designers, it will be simpler for you to find and hire the right people for the job.
Why Choose MultiQoS?
MultiQoS is one of the best website development company in india and is known for its superior services that have earned the trust of many clients, along with the status of being one of the very best in the business. Also, the website development services provided here are feasible enough for users to solve challenges and receive the best potential outcomes for their products. Further, the proven track record of building scalable applications and broad knowledge of various industry verticals makes them one of the leading companies dealing with AngularJS framework. Because of this, they are able to develop solutions that are both technologically and commercially viable. Thus, when it comes to creating an app or developing a website, MultiQoS is always the first choice.
Takeaway
Finally, it can be said that AngularJS is simply the best choice for choosing a framework. The development of an app or website can be done smoothly using this framework. Further, the huge number of features it offers makes things easily navigable and helps develop the functions.
Let's Create Big Stories Together
Mobile is in our nerves. We don't just build apps, we create brand. Choosing us will be your best decision.
FAQs about AngularJS Development
Build Your Team
Book a Consultation Now!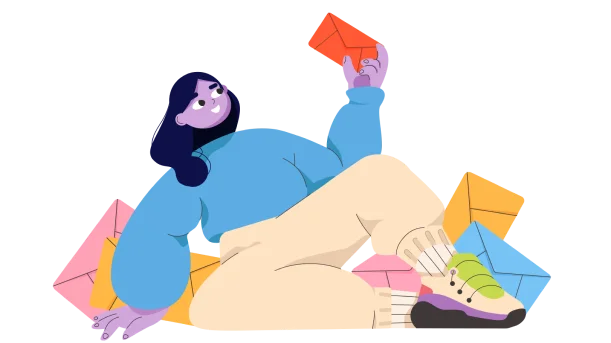 Don't Miss Out!
Your Inbox's New Best Friend. Subscribe Now and Never Miss a Beat!
Read More Blogs