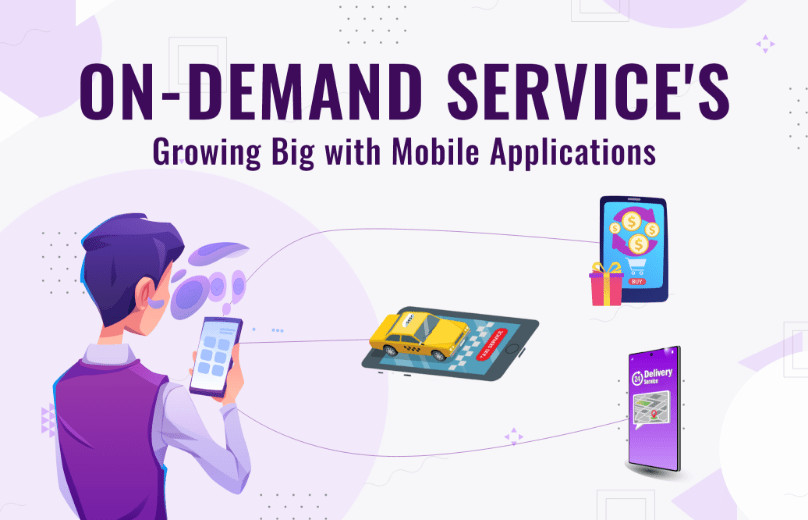 Mobile App
How On-Demand Service Apps Are Shaping The World Around Us?
Currently, there is the rising popularity of on-demand apps. This type of app is contributing to making the life of people easier. In the year 2019, the value of the…

Mitesh Modi
Currently, there is the rising popularity of on-demand apps. This type of app is contributing to making the life of people easier. In the year 2019, the value of the overall online food on-demand industry was about $107.44 billion.
The industry is predicted to grow by 3.6% every year. As millennials are currently less inclined towards traditional eat-out. Instead of that, they are relying more on on-demand business services. In the upcoming future, it is expected that this particular sector will receive immense growth.
Due to the presence of several opportunities, a lot of people want to set up their business related to online food delivery.
On-demand mobile apps help to make lives less complicated with the availability of extensive diversity of restaurants, different cuisines, as well as easy payment options. Along with conveying convenience, the food delivery apps help to bring comfort to each customer.
If you are focusing to opt for on-demand mobile application development services, then you should consider hiring professional mobile app developers who will help to effectively address your unique needs.
Reasons Why Customers Prefers On-Demand Food Delivery
In the below-mentioned section, you will find some of the most important reasons why customers want to opt for on-demand food delivery mobile app development services. These reasons include:
Simplicity
Promotions and Offers
Cost-efficient
Speed
Accessibility
Convenience
Certain challenges in providing on-demand service
Future of the on-demand service
Simplicity
The on-demand delivery sector is considered to be a competitive one. In this particular industry, each of the contenders is focusing on offering something new consistently.
This is specifically because almost every consumer in the present day needs everything with a single click. Due to this particular reason, food delivery apps have currently become very much popular.
Promotions And Offers
In the present day, it is a very difficult task to catch the attention of customers with the help of promotions and offers. But this particular approach is proved to be very helpful for the customers and also restaurants.
This is because restaurants receive a lot of orders every day which is possible by enticing customers with the help of offers.
Whenever the customer places an order, they receive a cashback on the order amount. So, cashback is proved to be an effective strategy that influences clients to order more.
Cost-Efficient
If a food delivery business model is based on an aggregator, one of the best options is to employ a 3rd party delivery team. Also, the on-demand food delivery sector focuses to work with restaurants that are involved in the proper management of the food deliveries.
This means that any of the business owners do not have to take stress over transportation. A lot of the clients focus on ordering food from such delivery services for saving both times as well as the cost of transportation.
But, if you are having your own restaurant business, then online delivery might be the most excellent option to choose from.
Speed
In most cases, on-demand services usually take around half an hour for executing a specific order. The overall delivery process is upgraded with the help of delivery management, scheduling, task automation, route optimization, as well as real-time tracking modules.
Not only that, but the clients get the convenience to place an order only with a single swipe. So, the overall food delivery procedure is considered to be suitable for the restaurant business owners as well as the clients.
Accessibility
The best part about these types of apps is that it lets the customers order food from several restaurants and that too from the convenience of their own home. So, you always get accessibility with these particular delivery apps.
As the clients are inclined towards accessibility and convenience, there is a continuously rising requirement for such services. In this regard, millennials tend to play a very important target segment. They usually make use of web apps along with the services related to online food delivery.
Customers want the same kind of attachment with this type of service as they used to have with web-based business websites.
Not only that, but the clients can also look at the menu, price as well as restaurant reviews by the past clients with the help of these food delivery apps.
Convenience
Due to the convenience offered by such services, most of the customers are focusing to opt for such services. But, the food delivery apps should effectively go with the supply as well as demand.
The customers always look forward to on-time delivery. This helps to maintain a good relationship with the client. So, the delivery of food should occur with no hindrance.
These delivery apps specifically make use of real-time tracking and route optimization as a unique module for matching both the demand as well as supply.
There are several things such as the preferred payment mode, the number of restaurants, real-time tracking, etc. which tend to make this particular business convenient as well as attractive.
A proper plan is required for the development of on-demand apps. This contributes to providing a predominant adaptable experience to the clients.
Not only that, but it provides several important advantages to the restaurant owners which helps them to oversee deliveries. It also helps to effectively communicate with the clients to give them the best possible experience.
Certain Challenges Existing In This Sector
In recent days, the overall revenue is compacting due to the high consumer demand as well as operating costs. Some other challenges existing in this sector involve a high delivery agent turnover rate.
In general cases, the pay of the delivery agents is much more and they are involved in delivering for 3 to 6 months. In this regard, it becomes very much important to make use of the proper technology.
Not only that, but the technology can effectively reduce the time of delivery and also empower drivers for providing the number of orders regularly. Along with that, technology plays a very important role to reduce unnecessary operating costs.
But, you should always focus on having a proper understanding of the challenges which the online food delivery industry faces.
In this case, you should focus on looking for the most excellent solutions for the on-demand service providers which will help to effectively improve the efficiency of your business and also manage deliveries.
Also, it is very important to look for such a solution in which you can tailor the platform according to the business's rudiments.
Future of On-Demand Business
In this year i.e. 2021, this particular sector is expected to increase by about 32%. But, still, only 4% of the food is delivered specifically through these services globally. So, the overall sector has a huge potential to grow in the upcoming future.
Final Words
So, this is how the on-demand service apps are shaping the world around us. But, while developing on-demand mobile apps, the app developers should focus on tailoring their services based on the interests of customers.
The app should be designed in such a way that it helps to meet their unique needs. Another important consideration to keep in mind while building a successful on-demand service app is advanced technology. The app that you opt for should be created by making use of advanced technology.
Including specific features in the app like easy registration, payment engines and geolocation makes your services even more attractive to the customers. Therefore, it is evident from the above section that the on-demand economy has revolutionized the way people are living as well as transacting daily.
Also, this completely new concept of on-demand service apps has contributed to adding more convenience to the lives of people. This also has helped to make their lives more resourceful than before.
Let's Create Big Stories Together
Mobile is in our nerves. We don't just build apps, we create brand. Choosing us will be your best decision.
Build Your Team
Book a Consultation Now!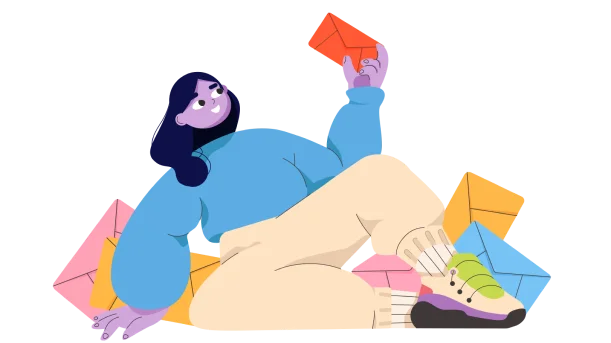 Don't Miss Out!
Your Inbox's New Best Friend. Subscribe Now and Never Miss a Beat!
Read More Blogs