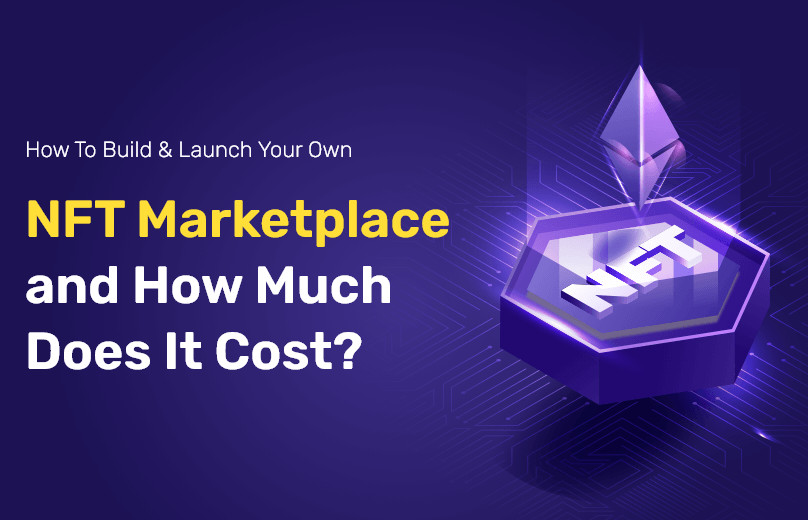 Digital Transformation
How to Build & Launch Your Own NFT Marketplace and How Much Does It Cost?
Painters, illustrators, designers, art connoisseurs, and auctioneers find the NFT marketplace a valuable resource. As a result, it's created new possibilities, especially when the doors of museums and galleries are…

Jignesh Panchal
---
Painters, illustrators, designers, art connoisseurs, and auctioneers find the NFT marketplace a valuable resource. As a result, it's created new possibilities, especially when the doors of museums and galleries are shut. There's no denying that the NFT industry is thriving right now. How you enjoy the benefit of this trend is entirely in your hands. The establishment of the NFT marketplace is one possibility.
The NFT platform is emerging in full force around the globe. The large brands of corporations, entertainers, and businessmen are engaged in tokenizing their own NFTs according to the newest trend, earning around millions in the process. The cost of some NFTs can be prohibitive, and finding out how to start your NFT market is a complex problem to overcome.
To draw in consumers and NFT developers, create your own NFT Marketplace. A rise in trading volume and rising usage among users have marked the first few months after the release of non-fungible tokens (NFTs). NFTs appear in various forms in the creation of media, such as music albums, artwork, and video games. Distinct digital assets may be bought and sold in NFT markets. These assets can be traded in NFT markets.
What is a non-fungible token (NFT)?
An NFT or a non-fungible token can be defined as data appended to a file to produce a distinct signature. This means that an NFT is a digital asset that incorporates components such as film and video game content, as well as artwork and music into its design. Most of the time, this NFT is bought and sold over the internet with the use of cryptocurrency, and it's encoded using the same software as many other cryptocurrencies.
An NFT can be music, a website text, an image file, a physical item, or other digital formats. This essentially means that anyone can possess a digital file (as long as it's coded to distinguish it from any digital copies).
The NFT has unique properties and is not interchangeable, and neither can be replaced with anything. So, while a bitcoin is fungible and you can trade one for another, NFTs are one-of-their-kind trading cards. Tokens are used to denote ownership of one-of-a-kind goods. These things can be purchased and sold just like any other item of property because they have no physical form.
Blockchain, a decentralised public ledger that records transactions, is where NFTs are stored. As the foundational technology for cryptocurrencies, blockchain is well-known. The NFTs have unique qualities and cannot be interchanged or substituted with anything else. While bitcoins are fungible and may be traded for other bitcoins, NFTs are unique trading cards. These NFTs are used to indicate ownership of one-of-a-kind products. NFTs can be bought and sold just like any other property, even though they don't have their physical form.
Specific Properties of NFT Tokens:
NFTs have their own set of properties, which are saved in token information. NFTs are distinct in their personality, with each one being distinct from the others.

The NFT is often maintained in a blockchain network; thus, the certificate of ownership will be accessible across several networks, making it easier to establish digital asset ownership. Crafting, random, forging generation are all examples of complicated mechanics found in today's NFTs.

The majority of the NFT's cannot be divided into smaller denominations, i.e., you cannot either transfer or buy any small fraction of the NFT.

NFT's guarantees ownership of the transferred asset.

NFT's are generally fraud-proof and easily transferable.

A unique identifier owns every NFT token, and the information can be easily verifiable.

NFT's cannot be exchanged or do not possess the characteristics of being directly interchangeable with the other tokens.

The NFT's can be quickly sold and bought on any NFT market.

Non-fungible tokens' liquidity is increased by the fact that they can be traded quickly. Furthermore, for NFT markets, the target demographic can range from newcomers to seasoned traders. As a result, a wider group of purchasers may now access digital assets.

Developers can use smart contracts to set tight limits on the supply of NFTs. Coders can impose specific properties that can't be changed once they've been released.
Overview of the NFT Marketplace Domain
OpenSea:

As the world's largest NFT marketplace, OpenSea takes great pride in this fact. With OpenSea, you may also create non-fungible tokens such as censorship-resistant domain names, virtual worlds, and works of art. With OpenSea's item minting tool, artists can build their blockchain things. If you're selling anything on OpenSea, you may advertise it with a fixed price, a decreasing price, or an auction enumerating option.

Atomic Hub:

This NFT market for digital art is amazing. Wax blockchain allows it to hold top ranks. Users trade stuff for Wax coins, which are native to the game. Users who have registered can exchange things worth 25 cents. On this website, creating an NFT collection is simple. Users can create their items fresh or use a consistent pattern.

SuperRare:

Unique, limited-edition digital artworks are the primary focus of SuperRare, which allows people to purchase and sell them on the site. As a crypto-collectible virtual commodity that you may own trade, each work of art is created by a network artist. Additionally, SuperRare has built a social network to go along with its marketplace. In a social context, digital treasures are great since they have a history of ownership. Ether, the native token of the Ethereum network, is utilised in all transactions.

Rarible:

If you're looking for something unique, Rarible is typically a community-owned NFT marketplace that makes use of the ERC-20 RARI token. Rarible offers the RARI token as an incentive to NFT marketplace buyers and sellers. It's entirely up to the artist whether they want to give visitors to Rarible a sneak peek at their work or not. Rarible is a platform that buys and sells NFTs in various areas, including art, photos, games, metaverses, audio, domains, parodies or memes, etc.
How to Create an NFT Marketplace?
When you plan to create your own NFT Marketplace, you can hire an experienced web development team to help with NFT Marketplace Development or Custom NFT Development. While this alternative is more expensive, it has numerous advantages. You can add any elements and features you want to your web development solutions to make them more comprehensive and help you stand out from competitors, and attract more consumers.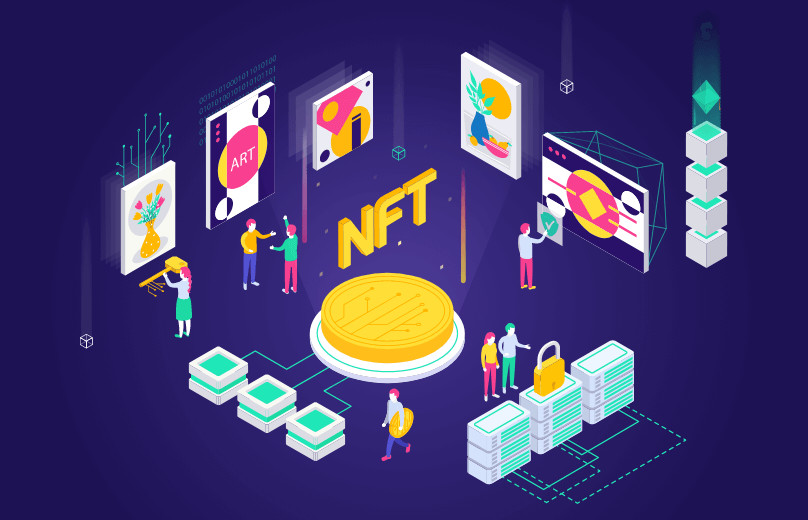 The creation of your

Custom NFT Development

for your Marketplace Development should follow the below-mentioned steps:
Define Niche:

It is preferable to invest in a specific niche (vertical market) instead of a horizontal market to maximize your likelihood of succeeding. Sellers in the horizontal market sell it to everybody. Vertical market service suppliers focus on offering services or goods that cater to a specific target audience. To put it another way, rather than trying to sell a lot to many people like Amazon or Flipkart, vertical market service providers concentrate on a small number of products or services and try to serve them. Thus, you would need to choose the niche that you plan on serving.

 Choose Roles:

NFT marketplaces typically include three user roles, i.e., the artists/creators, buyers, and administrators are among them. You would need to choose the user roles.
Creators: These are all the artists who design and develop the digital assets, which are then parsed as non-fungible tokens.

Buyers: Buyers are those who are searching for digital artworks or other resources and thus are ready to pay for them.

Administrators: They are the operators of the NFT marketplace platform. They are in charge of maintaining and operating the platform. The administrators are essential for the smooth exchange of monies between buyers and sellers and the ownership of crypto token transfers.
Project Documentation:

Project documentation is the first step in the

website development process. While extensive documentation may appear to be a tedious and repeated activity, it will save you a lot of time and money in the long run. But if you hire full-time tech expertise, you can rest assured while they shall handle the process. However, if you're in charge of a remote development team, the documentation process becomes essential.

Development stage: This is the point at which your concept becomes a reality. Dedicated software engineers perform all necessary client-side functionality after selecting the optimal framework for their projects. The primary goal here is to guarantee that the platform runs quickly, performs well, and is reliable.

Smart Contract Implementation: The logic of your system is contained in the back-end. This phase will vary from a similarly standard custom design stage when you develop an NFT Marketplace.  Because this web app is a decentralized system, the blockchain is used to verify most of the data.
Testing and Launching:

Finding and correcting issues or technical problems as soon as possible guarantees that your product is ready to go. Software testing also ensures that your system performs as planned and meets the project's original criteria. Remember that a software solution that has been thoroughly tested provides stability, security, and excellent performance.
Basic Functionality for an NFT Website:
Some of the basic functionality for an NFT Website are:
   

The imaginative, uncommon, and valuable collectibles are present physically at an auction.

   

The NFT assets are retained digitally.

   

Because the digital assets are effectively auctioned, copyright restrictions are in place.

   

The top bidders own the asset for the collectible/asset.

   

In addition, the successful bidder becomes the owner of the digital item.
Must-Have Features of NFT Marketplace to Help You Succeed
Here we have mentioned some must-have features of the NFT Marketplace Development that can help you succeed:
Storefront: This component of the NFT marketplace provides the consumers with complete details about items,           such as their characteristics, owner, bids, value, and so on.

Live Auction: The live auction function allows you to sell a variety of non-fungible tokens to potential bidders.              Furthermore, the component includes information such as the identities of the tokens and seller, payment options to be used, a photo, price, and the number of bids placed by other bidders and the amount of time left to place bids.

Instant Notification:

When you

develop your own NFT marketplace

, ensure to add features for instant notification that shall inform and communicate all information via mails and pushes messages regarding real-time data such as the debut of collectibles, new NFTs, future auctions, and so on.

Create Listing Function:

This is a unique feature of the NFT marketplace for sellers. The system should be designed so that people can make listings with ease, allowing them to fill in the information of their NFT.

Auction and Buy:

Any functional NFT marketplace must offer the option of 'Auction and Buy' where customers can add their identity and the bid amount along with the expiration date and a watch list that reveals all details about the bidding status.

Customer Support:

The NFT marketplace should provide a provision for client support, which can help raise customer retention rates significantly, and their issues should be addressed 24/7.

Wallet:

A wallet that allows users to transmit, receive, and keep non-fungible tokens and cryptocurrencies should be included in the marketplace. Wallets will be required when you

develop your own NFT marketplace

for transferring, receiving, and keeping NFTs and cryptocurrencies by your clients. The NFT marketplace must either have its wallet or should possess the ability to incorporate existing wallets to provide consumers with a seamless user experience.

Wide Payment Acceptance Methods:

When you

develop your own NFT marketplace

, it should accept a wide range of payment options from the buyers besides accepting crypto wallets, such as credit cards, debit cards, net banking, wire transfers, etc.

Search Functionality:

The

NFT Marketplace Development

should incorporate the option of search functionality option that must have a category of management and tagging functionality that shall make it simple for the customers to search for the things or items they want to buy.

Trending Collections:

Certain NFTs can command a high selling price if featured prominently in the "Trending Collections" category. As a result, it's critical for the NFT marketplace to include a unique 'trending collections' area that includes information like the average cost, characteristics or qualities of the crypto collectible, the vendor's name, total availability, and trade volume.
Ready Solutions vs. Custom Marketplace Development
A skilled custom development company is a tried-and-true strategy for creating a market that meets all expectations. An experienced team of developers handles all procedures from start to finish. It is easy to create new features and upgrade current ones at any moment. Using this technique, you can increase the number of people who see your project and contribute to its success. If you don't want to employ ready-to-use technologies since your platform should be unique and specific, consider building your project from the bottom up without them. It will be more difficult, but it will have significant advantages.
How Much Does it Cost to Build an NFT Marketplace?
The amount of effort necessary to finish the job determines your precise pricing. The platform you have to choose you the completion of the NFT project affects the price as well. Although ready-made tools are much more costly, they are more effective and save time. In the case of fully Custom NFT Development, a user will want a unique estimate. Selecting and implementing an already created template is a valuable technique to cut costs and save time. Their expertise should create a user flow, functionality, and a final project completed on a blank page.
It's possible that the whole thing will take over 1000 hours to complete. The cost of a platform like this starts at roughly $47,000. The highest pricing for NFT markets is set by development teams from the United States and Western Europe, whereas professionals from Eastern Europe charge lesser rates while meeting all quality standards. Ultimately, the project cost is determined by the demands and specifications of each client. Examine your goals and the timeline you have for achieving them.
How Can MultiQoS Help with NFT Marketplace Development?
NFT Marketplace Development is similar to NFT-specific eCommerce businesses. These are similar to website development, and you can approach web development solutions for your NFT Marketplace Development. Building a stable infrastructure and ensuring a flawless user experience for blockchain products is thus a complex undertaking. However, not every developer possesses the necessary technical knowledge. MultiQoS is the ideal choice if you want to speed up the creation of your own NFT marketplace. 
We offer global NFT Marketplace Development services for a wide range of business needs at MultiQoS.  Whether you wish to construct an NFT marketplace app like OpenSea or Rarible, or get Custom NFT Development or need help with Web development, our mission-driven solutions efficiently adapt to your objectives. Furthermore, we are experts at creating a specialized NFT marketplace platform from the bottom up.
Final Thoughts
The popularity of NFT appears to be increasing in our generation. There will always be ardent collectors willing to go to any length to complete their sets, whether it be trading cards or works of art. Given the current state of the world, launching an NFT platform or app is a fantastic idea. Non-fungible token marketplaces have several unique features. You should understand how the platform should work and what types of collectors are looking for when you plan to create your own NFT Marketplace. Furthermore, it is also essential to understand how NFT marketplaces vary from other e-commerce platforms. In this manner, you boost your chances of success by creating a one-of-a-kind platform that digital art enthusiasts would adore.
Contact MultiQoS Team, if you need assistance launching your own Marketplace like OpenSea. MultiQoS is dedicated for the professional growth of the nft marketplace. If you want to create your own NFT marketplace, our team of professionals is always here to help you achieve your goal. If you have query about your on-going project, contact us for a free consultation.
Let's Create Big Stories Together
Mobile is in our nerves. We don't just build apps, we create brand. Choosing us will be your best decision.
Build Your Team
Book a Consultation Now!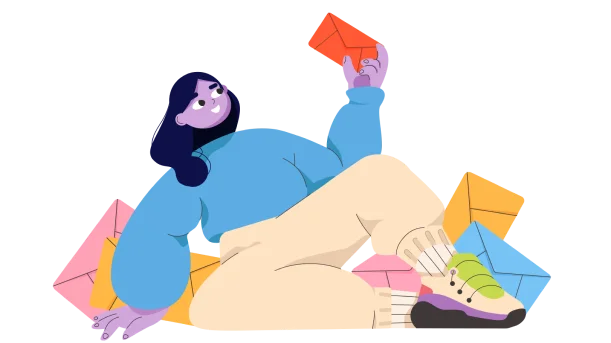 Don't Miss Out!
Your Inbox's New Best Friend. Subscribe Now and Never Miss a Beat!
Read More Blogs