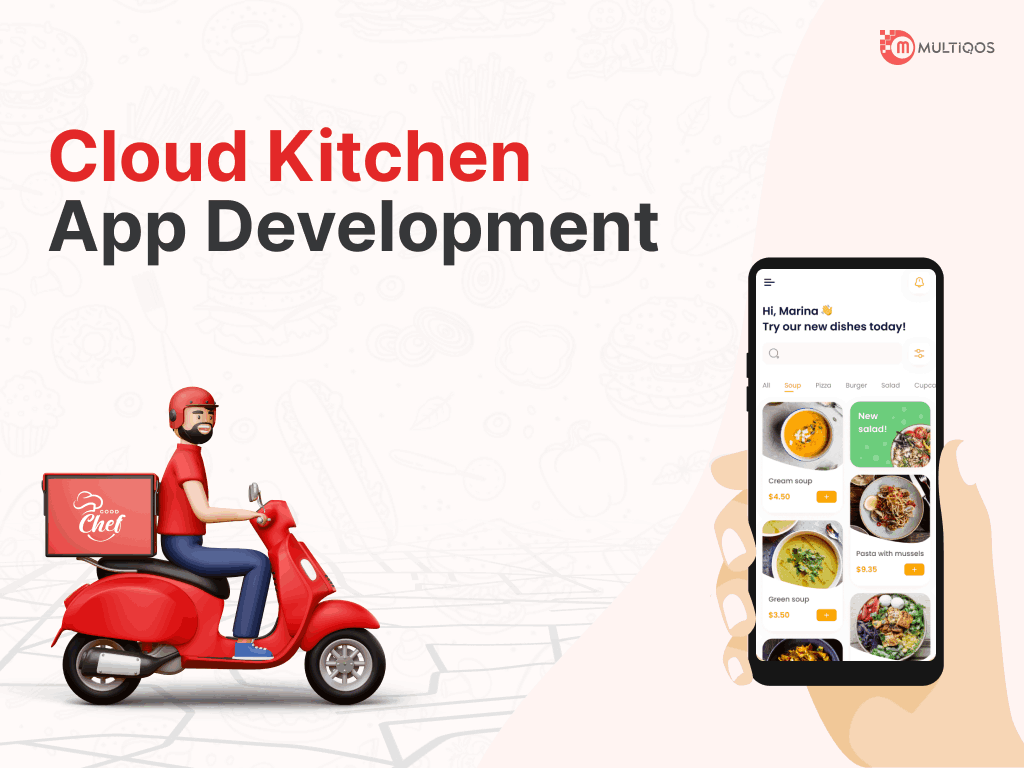 Mobile App
Everything You Need to Know About Cloud Kitchen App Development
Overview Cloud services have brought a sense of ease into our lives, whether streaming movies, storing photographs and materials, or running our businesses. Cloud kitchen apps are so effective that…

Parth Thakkar
Overview
Cloud services have brought a sense of ease into our lives, whether streaming movies, storing photographs and materials, or running our businesses. Cloud kitchen apps are so effective that their use is becoming apparent in the food industry. Ghost Kitchen App Development or Cloud Kitchen Mobile App Development has grown in popularity and utility for the food industry. In the future years, business owners and cloud entrepreneurs alike should expect extraordinary growth. In addition, the present epidemic provides emergency justification for investing in the food delivery business. Considering the plethora of opportunities it has to provide, businesses have a lot of opportunities to invest in Cloud Kitchen software development. If you want to look towards the opportunities in this sector, you can read further to understand the cloud kitchen business model. 
What is Cloud Kitchen?
Cloud kitchens are also popularly referred to as virtual kitchens, dark kitchens, shared kitchens, and ghost kitchens. Regardless of their different names, they are all commercial kitchens that cook food ordered for delivery. Cloud kitchens do not include dine-in areas; instead, they are kitchen spaces shared by one or more restaurant brands. The majority of food delivery app orders for online restaurants come from digital channels.
This form of the kitchen has no visible seating plan for customers. They are developing an online food delivery module. Customers can order their preferred meals via their app or via third-party apps. These delivery models work by accepting orders through their dark kitchen app and providing a location for customers to pick up their food.
The Future of Cloud Kitchen Businesses
Indeed, the various advantages of the ghost kitchen idea have secured a market forecast for the business. The global market for CK is anticipated to grow at a CAGR of 12% between 2021 and 2027, with a value of USD 43.1 billion in 2019. For cloud kitchen start-ups and companies, it forecasts that by the end of 2027, they would be able to achieve USD 71.4 billion.
According to Statista, the global ghost kitchen industry was worth $43.1 billion in 2019 and is expected to reach $71.4 billion by 2027. According to Grand View Research, the worldwide Cloud Kitchen market is projected to reach $51.96 billion by 2020, expanding at a CAGR of 12.4%. These indications suggest that starting a Cloud Kitchen or Ghost Kitchen business will be a game-changer.
Benefits of Cloud Kitchen App Development
Some of the benefits of a cloud kitchen app for a food company are: 
On-Demand Labour:
As a cloud kitchen owner, you could indeed reap the benefits of on-demand work whilst also saving money on staffing and limiting labour laws.
Flexible Layout:
To be financially beneficial, the cloud kitchen business must quickly prepare and pack orders. Cloud kitchens make meal preparation and delivery more efficient and quicker due to custom-built spaces and optimized processes. Cloud Kitchen, more so than traditional eateries, does not have to be open 24 hours a day, seven days a week. For example, it is pointless to function if there are no orders. It must operate over time if there are a large number of orders. In summary, it is decided by the quantity of client orders received.
Competitive Advantage:
Cloud Kitchen will distinguish itself from traditional restaurants by providing competitive food pricing with additional costs for delivery fees. The Cloud Kitchen initiative is currently trending, with many entrepreneurs showing interest.

Expand and Promote the Company:
A new restaurant necessitates an expensive marketing approach to establish a business presence. Rather than using traditional marketing methods, Dark Kitchen App Development will be more cost-effective. In addition, the application will be utilized for marketing reasons. Moreover, by using new strategies, you may grow your firm.
Real-time Adaptability:
Cloud kitchens are designed with technology in mind. This means that analytics software can be used to optimize processes, ordering, and consumer behaviour. You could also change the menu to meet different customer demands and increase margins.
Also Read: How Much Does It Cost to Create a Food Delivery in 2024
What Should a Cloud Kitchen App Look Like?
It should be simple to use for both Android and iOS users.

In the app, you can encompass features such as multilingualism, email notifications, a wishlist, ratings, and reviews.

The customer must be able to monitor the progress of their delivery as well as the expected arrival time (ETA).

The application must be able to recognize individual free agents and select the most expedient distribution routes. The course should be adjusted for timely delivery to a large number of clients.

When an order has been accomplished, the status should be updated. Following a delivery, drivers should shut down their order and continue to the next one.

Single-screen dashboard management of numerous delivery partners, orders and cancellations should be a primary goal.

The app should provide you with access to your accounting information and sales report. It will enable you to seize growth opportunities.

The

cloud kitchen application

should include filters such as vegetarian, gluten-free, vegan, etc.

Customers should save their previous order list and reorder the items from it.

There should be a Favorites section where they can save their favourite foods. It will make the ordering process easier.

The app should provide analytics on the most frequently ordered items, revenue generated, and so on. It gives you a better understanding of your customers' habits and helps you prepare for the future.

A payment gateway that is integrated should make the payment process simple.
Step by Step Guide to Cloud Kitchen App Development
Here is the step-by-step guide to the cloud kitchen application development: 
Look for an App Development Company:
The process should start with looking for a mobile app development company. In the app development market, there are many companies that can meet the needs of their clients. Finding a developer who can meet your demands is the first step. Once you've found the right developer or developers, make a deal that addresses your needs and requirements.
Select the Appropriate App:
Following your experience with the product demos, the mobile app developers will have many pre-built apps from which you may select. You can select from the demos based on your needs.
Change Implementation:
Once your application has been finalized, the consumer will make change recommendations. All of the changes and adjustments that make your application stand out are possible. The organization will give you a variety of customization possibilities for your application. This is the customization phase.
Test Running:
Minor bugs should be fixed during test runs before releasing an app to the market if any exist. The ultimate goal of these tests is to make sure that an app provides the best and most seamless user experience possible. The applications are tested at this phase and will be delivered only if they pass the tests.
Launch Your Application:
Now that your app has entered the market, it will be a formidable food delivery industry competitor.
Six Cloud Kitchen Business Models
Some of the kitchen business model are: 
Traditional Dark Kitchen:
This is a very simple type of kitchen module with only one virtual kitchen location. It primarily has a single type of cuisine. These types of typical conventional kitchen models rely on third-party delivery mediators for food delivery.
Dark Multi-Brand Kitchen:
The cloud restaurant brands include a diverse range of brands under a single umbrella. The main benefit of such a business model is that it allows them to serve a variety of cuisines and dishes to customers while utilizing the same space and kitchen-related appliances and tools. It serves to lower operational costs while maintaining productivity at all times through proper planning and regulation.
Takeaway Dark Kitchen:
This type of business model allows customers to wait their turn and pick up their orders. The individual can select their favourite dish from the menu online. The restaurateurs are then responsible for preparing and packing the meals as directed. The consumer is then notified about the timing of their meals and how long it will take to prepare them. According to that time estimate, the individual can go to the location and pick up their order.

Aggregator-Based Dark Kitchen:
In this model, the largest food delivery services, such as ubereats, doordash, and Grubhub, rent out luxurious spaces to food delivery service providers. The capacity of these rented rooms is fantastic, and they are completely modular, with cutting-edge technology. The kitchen owner is responsible for all maintenance, allowing food delivery companies to focus solely on creating delicious meals for their customers.
Dark Kitchen Plus Model:
This continuation of the aggregator-based dark kitchen. Aggregators improve every aspect of the virtual kitchen by providing better facilities and improving kitchen designs, modifications, delivery, and installation. The optimization also results in creating a storefront with a takeaway model appearance.
Outsourced Dark Kitchen:
The primary focus is on serving or delivering food. The meals are prepared elsewhere, and they must add the final adjustments to the dishes. Such kitchens can literally supply any sort of food from the outside. This is typically a customer-facing module, with a greater emphasis on trying to carry out and trying to deliver a perfect meal to its customers.
Technology Stack for A Cloud Kitchen App
Your app's technology will be its backbone. Technology is what will connect you with prospective consumers. You could perhaps create an online landing page and a mobile app to handle your orders. Developing a web and mobile app is a massive undertaking in and of itself. To create an application, you'd need a diverse set of skills. If you struggle with technical jargon, you can hire a professional IT service company like 'MultiQoS,' which has extensive experience developing on-demand apps.
You can develop a mobile app using native technologies such as Java or Swift, which will result in apps for both the Android and iOS platforms. Creating apps with native technologies can be time-consuming and expensive. However, apps built with native technologies are robust and secure. 
Cross-platform technologies such as Ionic, Flutter, and React Native can also be used to create mobile apps. They provide a similar UI/UX to native technologies, but they can be built with a single code base. It takes less time and, as a result, is less expensive than native technologies.
How MultiQoS Can Help Your Cloud Kitchen Business Grow?
MultiQoS is the leading app development company with years of experience and expertise in app development for numerous industries and sectors. Our developers, QAs, designers, and project managers are all enthused people continuously on a learning curve, turning their limitations into opportunities. Our goal is to improve people's lives by utilizing cutting-edge technology. We follow an agile methodology that enables us to provide our clients with timely results while maintaining complete transparency in the development process.
Wrapping Up
A fantastic pool of opportunities surrounds this cloud kitchen. Only thorough market research and adequate technical support can lead to success in the dark kitchens app development process. They are the future of restaurant chains since they are extremely adaptable while posing a very little risk. Starting a business in a cloud kitchen is a fantastic idea, as the food industry is booming. You can hire mobile app developers for the cloud kitchen Mobile Application Development process who can guide you through the entire app development process. 
Looking For Food Delivery App Development Company?
Enhance Doorstep Food Delivery with Our App Development Services.
FAQ on Cloud Kitchen Application Development
Unlike traditional restaurants, cloud kitchens only offer delivery and takeout, making the process simpler and less expensive.
You need not spend on infrastructure, tables, or interior decorating to set up a cloud kitchen. Generally, the mobile app development cost for cloud kitchen could range from $2K to $4K per month. Rent, registration, equipment, human resources, technology, and other considerations must be made.
Yes. Considering the pandemic has created social distancing norms, which means that many people will not leave their homes to sample restaurant fare. Cloud kitchen start-ups have less space and personnel. The key is to use techniques to achieve more customers than traditional restaurants.
The point here is to avoid choosing a location with high foot traffic. You might be able to find a less accessible location with a lower rent. However, the key to getting the site is that you must have consumers for your food in that area. You can find any location near colleges and businesses that can operate like magic if your prospective clients are twenty-something working adults or college-going students.
The fundamental premise of cloud kitchen economics is straightforward. There is no space available for diners to sit and eat in cloud kitchens. They rely entirely on online orders for business and are thus heavily reliant on food aggregators like Zomato and Swiggy, and this is how they make money.
Build Your Team
Book a Consultation Now!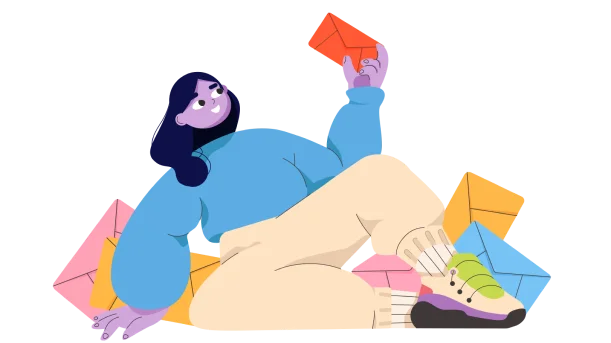 Don't Miss Out!
Your Inbox's New Best Friend. Subscribe Now and Never Miss a Beat!
Read More Blogs