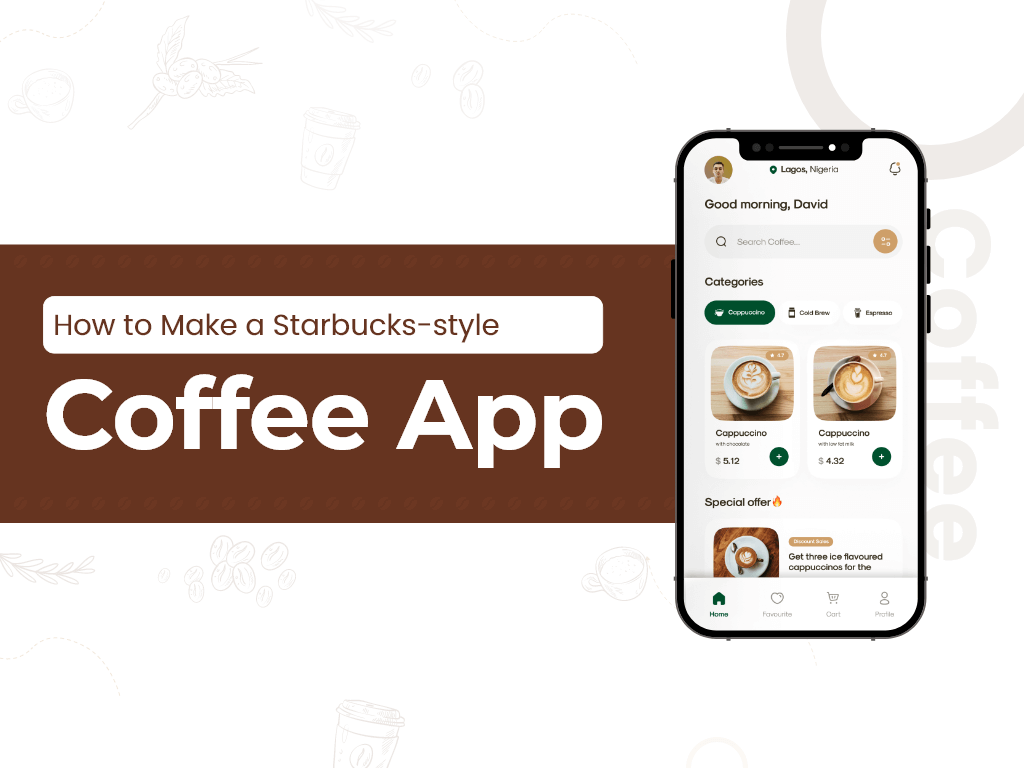 Mobile App
How to Make a Starbucks-style Coffee App and How to Implement AI – Costs and Features
Introduction Starbucks is anytime world's top American coffee company & coffee house. There was a time when it got started with only 3 employees in one outlet. As of today,…

Parth Thakkar
---
Introduction
Starbucks is anytime world's top American coffee company & coffee house. There was a time when it got started with only 3 employees in one outlet. As of today, they have opened 27,000 coffee houses across all continents and the globe. Starbucks, the novel name comes from one of the popular novels called 'Moby Dick'! It is a clear idea of a coffee house that comes from the contribution of Mr. Howard Schultz, an entrepreneur.  
What Is the Secret of Starbucks' Popularity?
Starbucks mobile payments and loyalty programs are two crucial factors if someone wants to develop a similar app! That means one can order & pay instantly! The closed-loop system of payment helps in ordering and paying at stores itself! If one is an app holder, one should consider, encouraging return purchases with the same app as Starbucks!
The best of Starbucks' innovations has been the introduction of an e-wallet! The best crossplatform app development is of an e-wallet,that holds electronic cards to which users can transfer money from credit and debit cards. The customer can collect points (stars) and can get gifts and discounts! Thus, the mobile application development company has reigned supreme today!
Loyalty Program
The next best and attractive Starbucks feature is its loyalty program! The best strategy to lure customers into making purchases in Starbucks!
The customer gets stars for each $1 spent on any purchases and can exchange them for items from the Starbucks shop!
They have added gamification to their app and there are some high levels one can achieve! If, someone receives the gold level with 30 stars. They get many benefits! 
The Mobile app development services company in USA like, Starbucks changed the world and raised to a new level in building customer loyalty.it is not about drinking coffee at all, but building a great and everlasting customer relationship!
Other Popular Coffee App Companies Similar to Starbucks
There are many mobile app development services in india & other companies in the market, similar to mobile apps for coffee!
CUPS:
One of the famous coffee mobile app companies! They have allied with many local coffee shops. The app helps their customers to search and locate local coffee shops in the vicinity. This plan of theirs has tasted success and customers conveniently find their favorite drinks in the local market. The deals offered by this company are very attractive!
The app helps customers locate local coffee shops and have an excellent review system. The CUP's strategy has helped them in retaining customers and attracting more and more!
Dazbog Coffee:
This coffee shop has developed features similar to Starbucks. They have developed the best loyalty programs and stand out among other coffee shops! Their mobile app is offering free coffee for the customers' tenth visit and is offered a Barista coffee! 
There are many mobile coffee apps, which have developed the same features as Starbucks. They are namely, Kahwa Coffee, Caribou Coffee, and Costa Coffee serve their customers with the same expertise, but to be everyone's favorite, the best cross-platform app development Is required! One's app should be styled with unique features and methods.
The Popularity of the Coffee App Market Worldwide
Businesses have adopted many new approaches to sell their products to customers. However, Starbucks is the market leader in the business. The primary reason is winning the trust and loyalty of their regular customers!
The Discovery by Coffee Shop Mobile Apps Companies
It is always known, that discovering new customers has always been in vogue, for many years. The study of the realistic behavioral pattern of customers has helped many mobile app companies to successfully bag the customers' loyalty and offer new trends in the business. The study of competitors' strategies is of utmost importance.
Cross-platform mobile app development is here to stay and offers the companies to further develop advanced applications!
The Need of Creating Excellent Prototype and Design
The companies develop prototypes for one's mobile application and make them test the app properly and make them taste success. The investment in prototypes for one's mobile application guarantees the quality of the mobile application and the success of the project is guaranteed.
The attractive design of the app catches the eyeballs of the customers. Thus, the customers get glued to the app and start using it to make purchases regularly. The creation of high –end prototype for the customers and launching it on beta mode makes the customers use it and the companies get regular reviews and feedback on the usage!
Development Phase Is Important
The developers of the mobile app focus on many aspects during the start of the project. There is market research, product specifications, development, and thorough implementation. The mobile application developing companies work on back-end development for Android and iOS systems. This phase includes many features to build an iOS App Development & a minimal viable product for your customers.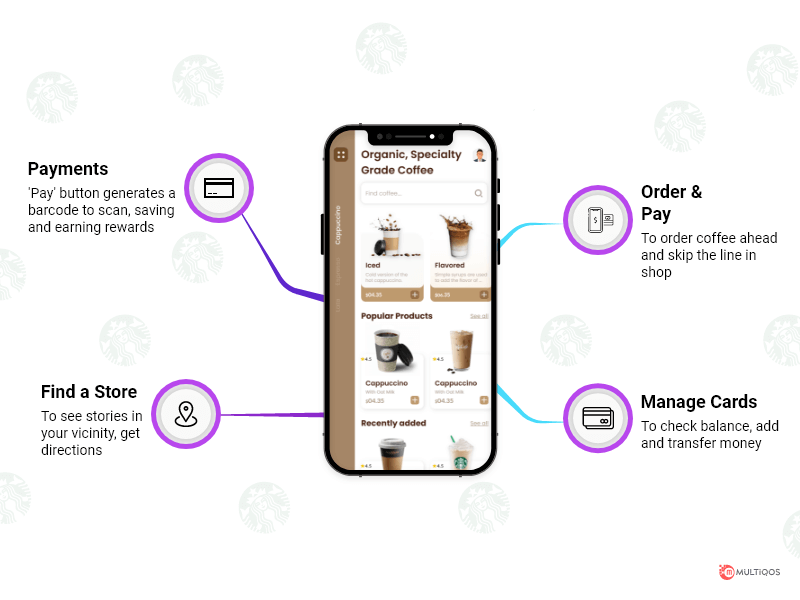 The modus operandi is as follows:
Registration with multiple channels

Manage dashboard

Personal profiles

Settings

Menu bar

Personal info

Favorites

Push and email notifications

Payment options

Shop location
There are many additional features like…. 
Artificial Intelligence and Machine Learning for both iOS App Development

Augmented Reality

Voice Recognition
Striking Features That Make Starbucks App Popular – MVP Features
The relationship with influencers and various online communities is the key during the creation and implementation of the said companies' apps! Starbucks is such a perfect example for you. The mobile app development for a coffee app is the easiest way to stay connected with one's customers and inform them about the best services in the coffee shop.
Mobile app development for a coffee shop app is the best way to boost your business. To boost extensive sales the app companies need to offer great promotional deals to customers worldwide along with new offers always!
The mobile app gives a larger span to gaming your in-app purchases, inspires the local people with the services.
Want to Develop An App Like Starbucks?
Depending on the service being developed, MultiQoS Technologies provides a variety of pricing models for local and cross-platform app development.
MultiQoS Technologies' development team has extensive expertise in creating high-quality mobile applications for small to large organisations all around the world.
MultiQoS Technologies has a big pool of Android App Development experts.
& iOS App Development, which allows you to employ the finest app developers for your company needs using a flexible hiring strategy.
How Much Time Does It Take to Create An App Like Starbucks?

Source : Coffee Shop App
How Much Time Does It Take to Create An App Like Starbucks?
The companies need to plan and work on a strategy of creating independent apps. One should not copy Starbucks' app. This helps in becoming independent and creating new appeal for customers in securing their interest in using the apps instantly and fruitfully!
The main challenges one needs to plan through before diving into the App development process!
How to Target the Right Audience?
You already know who your main customers are. The planners and strategists need to employ their brains while creating an app like Starbucks! The customer behavioral pattern study is of utmost importance as well! One needs to conduct regular surveys of loyal customers and get their feedback if the app is user-friendly. One should ask their opinions, and listen to them. Trying to attract everyone is the wrong tactic.
Engaging the Customers and Buying Their Loyalty Is of Great Importance
The attractive designs of the app become the major factor in appealing to customers! The user interface should be attractive and the advertisements on social media attract customers' eyeball movements! Most of the customers shun to use the app frequently after first use they stop! The worldwide case study has revealed that more than 55% of app users only regularly use it! The rest of them needed to be coaxed into using it by offering promotional deals and tempting offers regularly!
This is the main difference between Starbucks's app and others! They have excelled in buying customer loyalty, new customer acquisitions, and regular engagements. They worked hard for many years to retain their loyal customers by creating innumerable rewards programs. This strategy of theirs has made them advance in the markets worldwide. The customers have started seeing the value and have been hooked to the app! They have offered huge incentives and perks, freebies, etc., and made the customer believe, they are very important to the Starbucks family! 
Starbucks Has Provided a New Experience to Customers Regularly
There are many factors which helped them in providing a rich experience to their customers! They have created high-end social integration, attractive games, freebies, special AR menus, chatbots, etc. They have used advanced technologies and are always ahead of the competition! People on social media channels converse about the easy usage and functionalities of the app and are regularly frequenting and buying Starbucks's products!
The creation of imagery of the products goes down well with customers! They lap It up and the orders flow regularly and the business of Starbucks grows leaps and bounds!
How to Hire a Developer?
If one is keen to hire a android and ios developer for an app, one has two options to choose from. one can hire dedicated mobile app developer for the project or one can hire a development team to work for the project.
Type of App: Table-based, Database app, gaming app, Dynamic and fully functional app.

Design and Development cost

The inclusion of other factors likes In-App purchasing, Admin panel, web service development, Social Media integration, etc.

Marketing and Deployment cost

Support and Maintenance of app
The more complex features you will include in an app, the higher will the development cost. The major factor in iOS and android mobile app development is by using a MultiQoS Technologies! The best and leading app developing companies follow this technology worldwide! The pricing is important as well as on-time delivery and excellent service to customers. The cost of developing Starbucks's app is high in the pocket! It may range between $12, 000 to $ 22,000 approximately!
One can contact any proper developer for more details and discussions.
Conclusion
Starbucks has survived and excelled in business due to its high level of service! The staffs are trained perfectly! Value for money is their motto! There is no lackadaisical attitude! Whoever it is. The rich and famous or the downtrodden, all are rated the same! Celebrities Jump and enter the Starbucks coffee outlets, as it gives them a high climb! The rest of the others who would like to meet interesting people and get into interesting conversations and get into business meetings, run to Starbucks any day!
How Starbucks Can Improve Their Business & Exceed the Expectations of the Customers!
Starbucks has established a great relationship with its customers over the years worldwide! It has continued to maintain a healthy relationship with customers and has given them a rich experience! Starbucks conducts regular research on how to enhance their service to their customers and always upgrades their app and offers, promotional deals, etc. No wonder, the loyal customers keep on buying their products and new customers are also growing day by day!
Starbucks is a huge and popular brand and today there are many clones! As one knows, clones cannot be original, but only can be imitation business and just provide flattery! 
Starbucks is great and will flourish and shine in the world even better than yesterday, as the Brand name is on the lips of young and old alike worldwide! 
Here's wishing the Brand Starbucks a greater name and everlasting Success!
Let's Create Big Stories Together
Mobile is in our nerves. We don't just build apps, we create brand. Choosing us will be your best decision.
FAQ On Starbucks Coffee App Development
Build Your Team
Book a Consultation Now!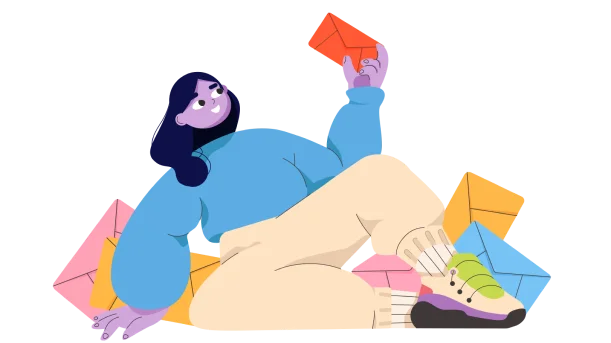 Don't Miss Out!
Your Inbox's New Best Friend. Subscribe Now and Never Miss a Beat!
Read More Blogs