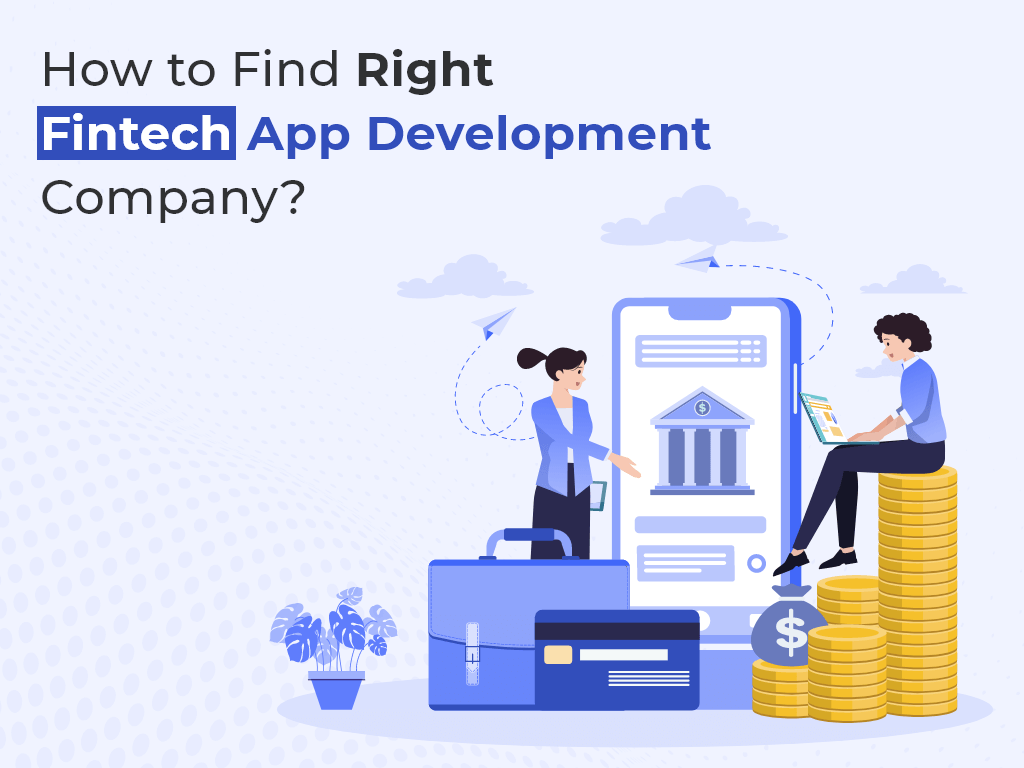 Mobile App
How to Outsource a Reliable Fintech App Development Company the Right Way
What Are Fintech Solutions? The collaboration between finance and technology to enhance business operations and financial services delivery is generally known as Fintech. Fintech solutions provide premium financial technology that…

Parth Thakkar
What Are Fintech Solutions?
The collaboration between finance and technology to enhance business operations and financial services delivery is generally known as Fintech. Fintech solutions provide premium financial technology that allows financial processes to become more advanced in the form of business, services, or software to make the transactions more efficient by disrupting the traditional methods. Fintech developers can provide outstanding mobile app development services that can benefit both businesses and clients as they are handy and easy to use.
What Kind of App Is Used in Fintech?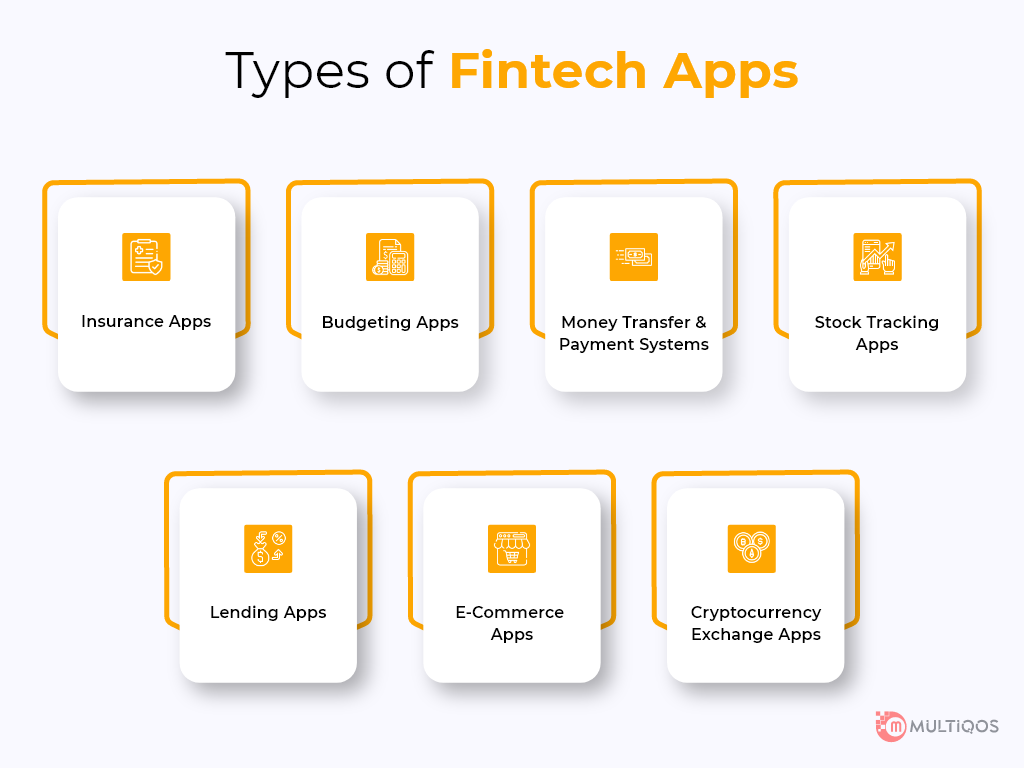 The different types of fintech applications are:
Insurance Apps

Budgeting Apps

Money Transfer and Payment Systems

E-Commerce Apps

Stock Tracking Apps

Lending Apps

Cryptocurrency Exchange Apps
What is Outsourcing for Fintech App Development?
Creating an exceptional fintech app that can provide a high level of security and unique functionality requires a lot of dedication and expertise. Hiring an in-house app development team for every business is not always possible. Therefore, a lot of western fintech app companies are outsourcing their app development portion to get the best operating and user-friendly financial technology. It is crucial to provide the best quality fintech mobile application development services to the customers to survive in the long run in this competitive market. So, hiring a dedicated app development team is the best option a business can choose for their growth. Hiring fintech developers from another reputed mobile app development company to concentrate only on the fintech development portion is a form of fintech app development outsourcing.
What Are the Reasons for Outsourcing the Development of Fintech Application?
Outsourcing is the best way to get an outstanding fintech app for your business. Here are the reasons to outsource fintech mobile application development for your company:
It is crucial for entrepreneurs and startups to maintain a balance between the quality of their services and the expenses they can make. Hiring in-house app development teams can become excessively expensive, and it can be time-consuming too. On the other hand, many Mobile app development companies offer expert fintech app developers at affordable rates. Therefore, you don't have to work a fortune on recruitment, train the new employees and pay for their vacation. Fintech outsourcing allows you to spend your capital wisely and channel it to exactly where it requires, focus on the quality of your service to your customers, and achieve your business goals more effectively.
A Large Fintech Talent Pool Becomes Accessible
Outsourcing is the only solution to economically fill up the talent gap in different fields. It gives access to expert fintech application developers from all over the world. You can find developers with the necessary skill set who can handle your fintech app requirements more efficiently, and you don't have to manage an extensive developer search. Instead, you can concentrate on productive workflow and strategic planning. So hiring an app development team opens new horizons and stronger possibilities to implement technical aspects with an updated approach.
Outsourcing app development requirements saves your time and effort and allows you to dedicate your attention to resolving more complex core business problems and workflow optimization. The outsourced company will handle hiring experts, training the team, and establishing effective communication, and you can focus on strategic planning and other business activities that can generate more ROI.
The Fintech industry requires extra attention in terms of security and data encryption. Local developers might lack the knowledge and cannot ensure proper encrypting methodologies to reduce data theft. Cyber-attacks, data breaches, and other security hazards can only be guaranteed if you hire a professional, dedicated fintech developer team. Investing in in-house developers can cost way too much for any startup or even a big fintech app company. Therefore, outsourcing the project can ensure a professional, dedicated team at an affordable price.
Also Read: How Much Does It Cost to Develop a FinTech App in 2024?
What is the Cost of Fintech App Outsourcing?
The cost of fintech app dev outsourcing can range from $50000 to $300000 depending on the duration of the development process, technical specifications, and complexities of your final product.
What Does a Finance App Developer Do?
From fleshing out ideas to providing services like Cryptocurrency and digital cash finance apps, developers offer a range of fintech app development services using blockchain to maintain data security and quality assurance.
How to Look for the Right Outsourcing Development Company?
It is crucial to collaborate with a sincere outsourcing company that provides real IT experts to support in achieving fintech software development objectives. The following quick tips will assist you in making the right choice:
Find a reliable partner with relevant experience, a proven track record, proper client feedback, and a solid client database. Make sure to narrow down your specific requirements like business needs, development time, and budget. This is how you can choose the most trustworthy and reliable contractor.

Choose the right engagement model, which can be defined into two parts; staff augmentation and fully managed project. Staff augmentation means hiring an in-house or remote dedicated fintech app developers team

only for the time of software development activities. The other option is to manage services completely, that is, to delegate full control of the fintech project to the outsourced

mobile development company

.

It is important to assess the potential risks related to your

financial technology

before you delegate the project to any mobile app development company. Consider the possibilities of operational risks, violation of regulatory compliances, disclosure of sensitive information, financial loss and reputation damage, etc. Also, determine the security environment for your vulnerable resources and application.

Security standards compliance is important to ensure that your outsourcing partner is an ISO 27001 certified company that can provide specifications for information security management maintaining international standards. Also, remember to review the security policies and protocols of the selected outsourcing company to establish the highest level of trust in data retreat. 

A non-disclosure agreement (NDA) is mandatory for effective outsourcing collaboration. NDA protects your unique business idea and other confidential product-related information. It includes agreement duration, contract termination details, penalties, protected information listing, etc. 

Passive security techniques such as sensitive data encryption are the most effective and appropriate security techniques in

fintech app development

that your company should adopt. In case you want to secure or encrypt confidential data like credit card numbers, social security numbers, public-key cryptography can be used. Fingerprinting or digital watermarking are other great ways to manage sensitive data more effectively. However, these security standards cannot ensure potential data leaks completely. In that case, both passive and active security measures can be applied through

financial technology

to guarantee the highest security.
Have a Fintech Project in Mind?
Under unavoidable circumstances of the pandemic in 2020, the fintech industry is growing briskly, and it will continue to do so shortly. According to the global fintech market forecast, the fintech market is expected to reach USD 124.3 billion by 2025 at a CAGR (Compound Annual Growth Rate) of 23.84%. Therefore, there is a massive opportunity to reap profits for the fintech startups and companies. So if you have any fintech project ideas in mind, it is best to invest in that project and outsource fintech app development to a reputed fintech app development company.
How MultiQoS Can Help You Develop a Fintech App
In the past couple of years, the Fintech industry has undergone a huge transformation for a huge influx of automation, technical modernization, digital innovation, customized services for growing client demand. As a result, it requires outsourcing fintech app development to increase efficiency to broaden market size that ensures financial inclusion for all kinds of client requirements.
MultiQoS team offers custom fintech mobile app development solutions to help our clients leverage the latest technology that helps them to stay ahead of the competition and deliver unique products per their required roadmaps. Our fintech app developers are not only experts in their respective fields but also proficient in delivering mobile and web solutions ranging from mutual funds, insurance-specific integration, third-party gateways, TRed platforms, and credit products.
Here's what MultIQoS can do to help you develop an exceptional product in the fintech industry:
We have a well-proven track record of successfully supplementing remote development for startups and Fortune 500 companies. Our team can hugely contribute to turnaround speed and up-skill client requirements to save multi-million dollars for them.
With MultiQos, you can connect and leverage your android or iOS mobile app development services to a globally distributed engineering team that accelerates revolution while decreasing marketing time. Our team works with agile technology that provides a reduced total cost of ownership ensuring best practices, processes observance, and maintaining strict quality standards.
Web and Mobile App Development Services
MultiQos is a process-oriented organization that focuses on fintech web and mobile app development services, ensuring the highest quality products for your company. From the beginning of any project, we maintain uncompromising quality control and agile methodology so that the project can thrive and required changes can be done at any moment as per our client's requirement. Be it a native or hybrid product, and we dig deep, that also helps to sustain the products, in the long run, saving your time and resources.
We offer expert designers who can deliver highly usable apps and have a great appealing UIUX design. They bring insight into app design that ensures huge benefits in adopting behavioral habits that help customer retention.
Wrapping Up
There is huge competition in the fintech industry, whose paramount is to provide unparalleled user experience and application efficacy, and unbeatable security to stand out from the other products available in the market. To build an exceptional and tremendously secure fintech app, working with an exceptionally talented and experienced fintech app development team is inevitable.
MultiQoS provide the best fintech app developers who are not only experienced in their respective fields but also stay updated with the current market requirements. They provide supreme financial technology products that save your time and money while accomplishing the targeted business goals for your company. So, instead of collaborating with freelancers or hiring an in-house fintech app developers team, it is wise to outsource and hire dedicated fintech app developer team from MultiQoS and generate desired ROI to achieve your business goals.
Interested in Fintech App Development?
Boost your fintech business growth with our mobile app development services.
FAQ on Fintech Application Development Company
The duration to develop a financial technology app is determined by the project's aim, the level of customization sought by the customer, and the app's purpose and objective. A functional prototype of a fintech concept can take about six weeks on average if it has been outsourced to India.
Fintech apps include loans, investments, money management, taxation, and billings, while banking apps are limited to online transactions. Fintech apps can handle both physical and digital transactions.
It improves workplace efficiency and productivity
Reduces expenditures
Get accelerated transactions and real-time data of it.
Achieve customer satisfaction by convenient and hassle-free services from any location at any time.
Engaging new customers and generating increased ROI for the existing customers.
It is a step-by-step approach to turning your financial technology concept into reality. Fintech strategy includes coordinating resources, identifying company objectives, and organizing profitability.
Depending on custom requirements and functionality, the initial cost of a financial application with minimum functionality and a simple UI for a single platform would range between $20,000 and $35,000.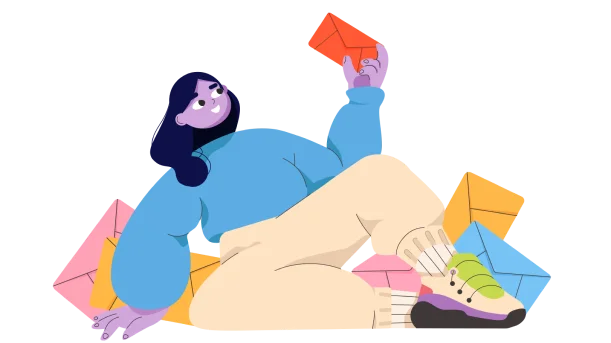 Don't Miss Out!
Your Inbox's New Best Friend. Subscribe Now and Never Miss a Beat!
Read More Blogs