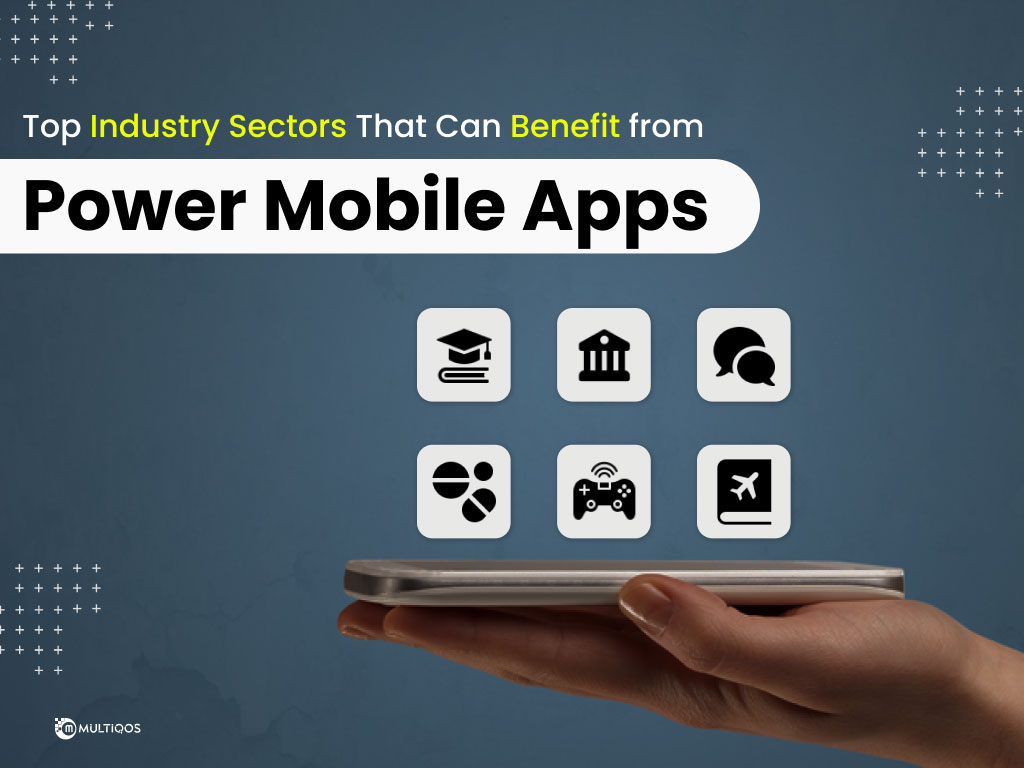 Industries
Top Industry That Can Benefit from Mobile Apps in 2024
Overview Many businesses are developing their mobile apps to enhance their company and overall reach. Given the current state of affairs, individuals are adopting new technologies at a quicker rate…

Parth Thakkar
Overview
Many businesses are developing their mobile apps to enhance their company and overall reach. Given the current state of affairs, individuals are adopting new technologies at a quicker rate and looking for new methods to provide their services. With a rising amount of individuals attempting to accomplish things electronically, mobile app development is essential for any form of the company today. Moreover, this has also led to an increase in the number of app development company. 
Companies rely heavily on technology to streamline their complex business operations. This is primarily why many organizations use mobile apps to enhance the value of their operations. Businesses increasingly depend on the best technology for mobile app development 2024, and mobile application ideas are innovative to fulfil tasks and grow their business in the competitive market. When examining the many businesses that have already benefited from the use of mobile applications, the aggregate statistics are remarkable. We have compiled a list of sectors that have significantly benefited from business applications. 
Why Mobile Apps Are Important for Your Business
Here are some of the compelling reasons why mobile application development technologies 2024 are quintessential for your business: 
Increase Value to Customers
To satisfy the changing demands of their consumers, company leaders must broaden their landscape and embrace new channels. Mobile applications are one of the technologies that may provide additional value to your consumers. Attending to your customers' demands can help you determine what value you can provide.
Build a Powerful Brand
Businesses realize that branded mobile applications outperform traditional forms of marketing. Because mobile devices have become a vital part of our lives, this is an excellent opportunity to promote your brand by adding distinctive aspects such as a logo, colours, and so on to your on-demand apps to help clients remember your brand.

Competitive Edge
These days, your Mobile App Development may give you extra competitive benefits nowadays, but in certain sectors, you may not need it to remain ahead of your competition. You need to keep an eye on the competitors and their strategies and prepare accordingly. 
Increase Your Consumer Involvement
In today's digital age, individuals execute an increasing number of chores on mobile devices. Customers always have their phones with them, implying that companies should expect a higher degree of involvement in their operations.
Better Customer Service
Mobile applications provide immediate access to services and goods. Instead of visiting your firm in person, your consumers will need to make a few clicks to contact you.
Boost Customer Loyalty
The better the experience your consumers have, the more loyal they will be to your services. Using mobile applications, businesses may provide a user experience that is tailored to the needs of their customers.
Statistical Representation of Mobile Apps' Growth
The worldwide market for revenues produced by mobile applications was $365 billion in 2018. It is currently expected to exceed $900 billion by 2023: A staggering 156 percent increase, rarely seen or seen in other corners.
With the outbreak of pandemics and the never-ending Mobile App Development, mobile applications and smartphone use have grown substantially. In 2021 alone, Android users downloaded about 200 billion mobile applications, while iOS users downloaded 42 billion apps, and this figure will skyrocket as we get into 2022 and beyond. In 2021, worldwide profits produced by mobile applications will reach $700 billion, and diverse mobile apps will absorb 89 percent of the time spent on a smartphone.
There will be more than 2.5 billion active Android users and more than 1 billion active iOS users by 2021. Billions of apps have been created to date, with the majority of them still in use. The mobile app development market has expanded dramatically in the last year. There will be a 47 percent increase in mobile app downloads over the previous year.
Also Read: Best Hybrid Application Development Framework in 2024
Top Industries That Can Benefit From Mobile Apps
Here are some of the top major industries that shall benefit from the Business App Development: 
Retail
Another major benefactor of mobile applications is the retail industry. Customer service and operations are important in this expanding business. Retail mobile applications with user-friendly features may help ensure the success of a retail firm. In addition, these applications may provide clients with a plethora of options for making preferences.
People across the world like to buy online using apps, and some of the most extensive retail applications, such as Target, Best Buy, and The Home Depot, have made their mark with innovative and engaging features. As the retail business has begun to comprehend customers' expectations and needs, retail mobile applications have begun to emerge with distinct features and capabilities. Many retail organizations, for example, create communities and conduct loyalty programs to increase their worldwide presence and attract more customers.
Tourism and Travel
Travel applications efficiently boost the tourist business while delivering great comfort and convenience to global visitors. According to the official research, travel applications are the sixth most downloaded software on mobiles, with 30% of smartphone users using their devices to locate the best discounts on flights and hotels. Tourism applications can assist businesses in developing their brand and attracting a large number of clients. Tourists may plan their trips and make essential preparations based on other travellers' videos, photos, and reviews. The flourishing travel and tourism business can benefit from mobile applications.
E-commerce
E-commerce was one of the first businesses to use smartphone applications to attract new consumers and maintain current ones. Retail brands gain greatly from mobile applications. They may enhance conversions, improve user engagement, and provide a highly tailored shopping experience to their customers by establishing a mobile app in addition to an e-commerce website. According to Statista, m-commerce sales have increased dramatically since 2016 and are expected to account for 72.9 percent of e-commerce sales by 2021. People nowadays like to make purchases on the move; thus, the potential of mobile applications in the e-commerce business is limitless.
Healthcare
In recent years, healthcare app development has gained traction in order to provide distant patients with the most up-to-date healthcare services and techniques, such as telemedicine and doctor-on-demand. Approximately 100,000 healthcare and fitness applications are currently available for download. Some focus on providing high-quality healthcare services, while others are constructed with exercise and nutrition in mind. 
Some healthcare applications serve as a connection between doctors and patients regardless of physical distance. In contrast, others collect data from wearables to help clinicians make real-time choices and precise diagnoses. Worldwide, mobile healthcare applications for weight gain/loss, fitness/Yoga, women's health, and pregnancy-related information are popular.
Finance Sector
The financial sector is one of the world's biggest and most influential. Consequently, the sector has seen a significant change in the recent decade. It is now more complicated and increasingly reliant on technology. Businesses in the banking sector have had to adapt and invest in application development to stay up with the changing climate. Applications are increasingly being utilized to manage consumer data, conduct transactions, and evaluate risk. Many companies have also created mobile apps to enable their consumers to perform transactions while on the move. As a result, businesses in the banking sector may enhance productivity, save costs, and deliver a better client experience by designing bespoke apps.
Manufacturing
During ongoing procedures, mobile applications may boost efficiency and productivity. The Internet of Things (IoT), artificial intelligence (AI), and machine learning (ML) technologies may be integrated into industrial applications to boost automation and staff productivity. Manufacturing applications have the potential to alter the manufacturing process into one that is more agile, cost-effective, and employee-centric. Manufacturers may employ mobile applications to monitor assets and manage operations around the clock, seven days a week.
Furthermore, developing technologies such as augmented reality (AR) and virtual reality (VR) may assist the industrial industry in providing training to remote personnel. As a result, manufacturing applications perform miracles in every production phase, from giving reasonable pricing for the product line to demonstrating high proficiency.
IT Industry
The IT industry is the largest consulting firm, providing adaptable solutions to various sectors using cutting-edge technology. It enables them to be at the forefront of communication among all sorts of clients, generally by pure innovative practice. With the emergence of new technology, many businesses are going to spend considerably on mobile application development in addition to having an online presence. In addition to established enterprises that have been in operation for many years, there can be an increase in startups throughout the globe. This is due to the fact that the entire essence of a company is to alter the world. However, to remain in the market, these firms will need to give a competitive advantage by bringing something distinctive or original.
Final Thoughts
Various sectors are looking for ways to use mobile applications to help them position their firms prominently on a global scale. The app development industry has radically revolutionized the commercial sector and propelled it to new heights. One of the reasons for the growing popularity of mobile applications is our reliance on them, which is growing by the day. As a result, the on-demand app development has followed iOS and android app development trends 2024 to meet industry demands and ensure that practically all industrial sectors are covered and benefit from contemporary, optimized mobile applications. These apps need meticulous execution and an android app development firm with particular technological knowledge. You can hire any Mobile App Development Companylike us or Mobile App Developers who will assist you in app development for your niche. 
Want to Build Enterprise App?
Our enterprise app development is tailored to your business needs, aligning with industry standards and user expectations.
FAQ about Benefits of Mobile Apps in Industries
Healthcare, retail, digitized firm, and IT sectors are some of the most beneficial sectors.
Yes, our applications are designed in accordance with your needs and requirements and with the proper amount of certifications.
We provide assistance to all our customers even after completing the app development process to ensure that they face no issues in the future.
Build Your Team
Book a Consultation Now!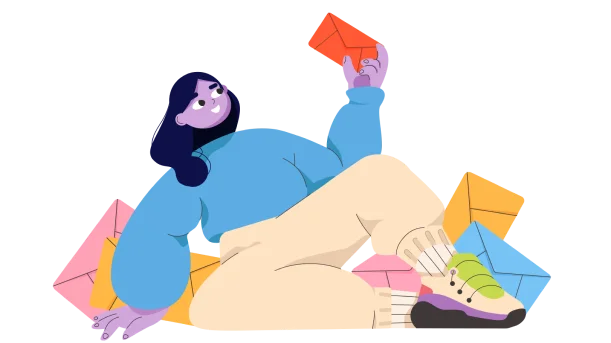 Don't Miss Out!
Your Inbox's New Best Friend. Subscribe Now and Never Miss a Beat!
Read More Blogs