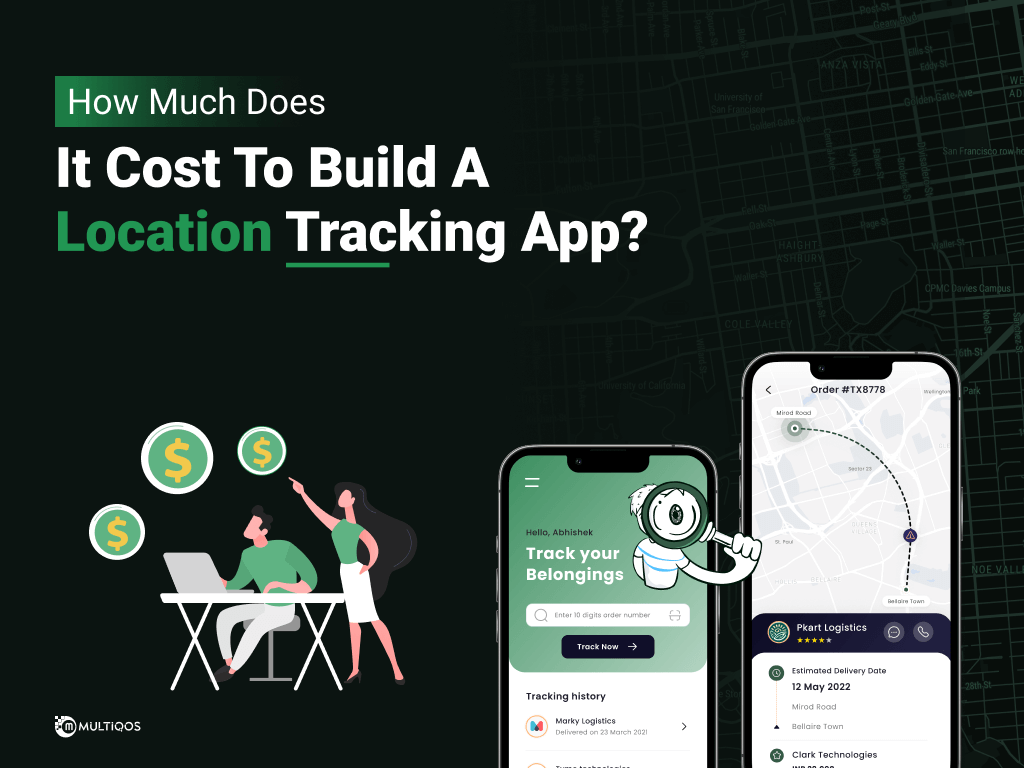 Mobile App
How Much Does It Cost To Build A Location Tracking App?
Introduction Delivery management software is a one-of-a-kind solution for shipping, courier, and logistics organizations. The courier delivery firm becomes considerably more successful when it has an effective location tracking mobile…

Parth Thakkar
Introduction
Delivery management software is a one-of-a-kind solution for shipping, courier, and logistics organizations. The courier delivery firm becomes considerably more successful when it has an effective location tracking mobile app. It brings along a wide range of benefits for on-demand courier app delivery firms including proper tracking, delivery evidence, route accuracy, as well as client feedback. In other words, by using this logistics monitoring software, the administrator may increase their earnings by streamlining their operations.
How?
Well, the courier service providers provide end-to-end services, from parcel pickup through delivery to the intended address. Also, they have a fleet of trucks for shipments, logistics, and delivery trucks for package collection and delivery which requires regular management. Thus, it is quite necessary for them to seek application development services and have a real-time monitoring system that allows them to deliver updates on the situation.
Tracking App: Market Analysis
To understand the potential of the vehicle location tracking app and its related services, we have a few worthy statements based on market analysis:
As per the assessment marketplace, the net value of the courier and delivery market is expected to reach $126.2 billion in the following year, with an increase of 4%.

Since 2016, the courier and the local delivery market grew exponentially at a rate of 5.4 percent.

According to surveys, demand for courier and delivery services is predicted to increase over the next five years, through 2024.

As per Statista, the worldwide courier business is expected to reach $346.7 billion in 2022
What Are the Key Purposes of Building a Location Tracking Mobile App?
The primary goal of building a mobile for location tracking is to gather information about the user's present location. Different firms from various sectors can utilize this feature and the associated information in a variety of ways. Here are a few examples of such concepts and goals:
Fleet Management Optimization
You may obtain reports created promptly by the app by giving vehicle drivers routing and mapping features. It is also possible to get warnings in the case of unexpected developments or crises. Because the location monitoring location tracking app for iphone may be placed on the drivers' Smartphones, there is no need to acquire and install GPS hardware.
Performance and Productivity Optimization
Businesses may measure the productivity of their remote workers by combining location tracking with time tracking. This may be integrated into current systems to generate automatic reporting on the overall number of hours spent. This results in effective employee management. The geofence function aids in the recording of employee entry and exit times.
Doorstep Delivery-Based Enterprises
The monitoring tool may be used by online food ordering and delivery firms to keep track of their delivery workers. This guarantees on-time delivery, which promotes a relationship with the clients and sales.
Outdoor Activists and Sports Fans
Apps allow those who are interested in outdoor and adventure activities to plan their journeys and obtain distance and time information. They won't go misplaced thanks to the tracking app.
Also Read: How to Design Mobile Application Architecture in 2024?
Why and When Does Your Business Need a Tracking App?
In-depth design and industry analysis are required to create a mobile app that helps you set a standard and satisfy market demands. Take a minute to understand your company's needs, target audience, and goal for launching an app before you begin the web and app development services.
Apart from that, consider your app's technological limitations and the team needed to create it. Also, where will your delivery service be located? Will you provide courier services in a single city or expand throughout the country?
Apart from that, what parcel size, weight, and packing styles will be sent, based on your business capacity?
To move on, you must first select the appropriate business model and the right app development services in India to help you. 
Choosing the Best Shipment Tracking App for Your Startup
While the basic idea of establishing a parcel monitoring software is as easy as assuring the ease of tracking shipments in real-time from the moment they are registered to the moment they are delivered, However, before you hurry to employ a mobile app developer, you should familiarize yourself with the many shipment tracking applications available to assure a variety of services. So, in this section, we'll discuss the various revenue models for parcel delivery applications. Let's have a look at some of the most popular solutions for app development.
Aggregators in Package Tracking
If you're a courier firm seeking a single standard method to collect data from all of your parcels in one location, creating a parcel tracking aggregator app is a good option. You can track all of your deliveries regardless of carrier. In addition, the location tracking app for android will send out timely reminders to keep you up to date on the delivery progress. This sort of shipment tracking app is exemplified by Deliveries and Parcel.
App for Postal and Courier Services
You may make a postal and courier service app if you want to make a courier service app like FedEx that guarantees same-day parcel delivery. To ensure a flawless shipment tracking experience, all you need to do is establish a full-fledged admin panel.
A Parcel Delivery App
Outside of the city, hundreds of enterprises are still involved in the conventional courier service sector. Uber has not only transformed the taxi sector but has also reimagined the on-demand delivery market. As a result, creating an Uber-style courier service app that links clients and courier service providers is a viable alternative. Customers will be able to monitor their goods and receive them on time as a result of this business's easy delivery solution.
Choose the Features and Functionalities
The segment of choosing the features and functionalities for an app is slightly daunting. You need to make a list of viable features based on the user type to ensure that the development tracking software survives in this highly competitive market.
Customer/ User App: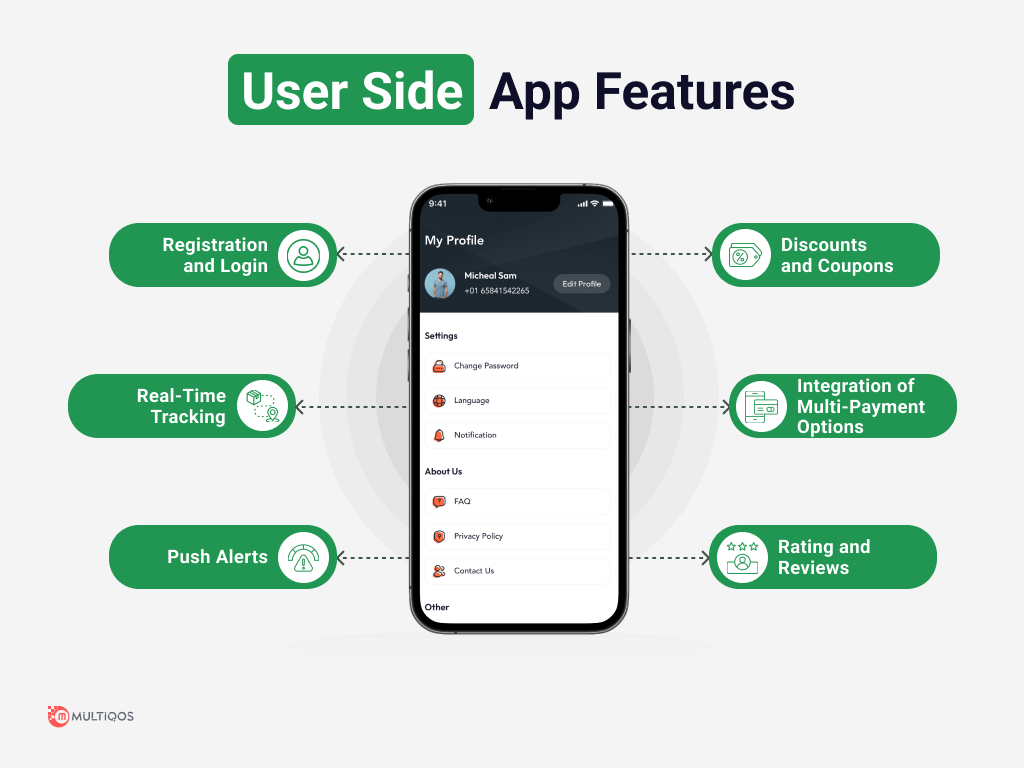 Easy Registration and Login
Profile Creation and Administration
Home Screen with Dashboard for Tracking Status
In-App Location Tracking Capability for Real-Time Tracking
In-App Chatbot Function for Offering Consumers 24×7 Service
Push Alerts
Discounts and Coupons
Integration of Multi-Payment Ways or E-Wallets for Secure and Rapid Payments
Provide Recommendations to Courier Delivery Service Through Ratings and Reviews.
On-Demand Courier Delivery App:
Create an Account  and Login
View and Oversee the Summary of Orders
Pick Up Shipments from Online Service Transport Companies Such as Amazon
Delivery Status Updates
In-App Chat Feature
Notify Parcel Weight and Delivery Schedule
Enabling GPS
Delivery History for Keeping Track of All Previous Deliveries
Admin App: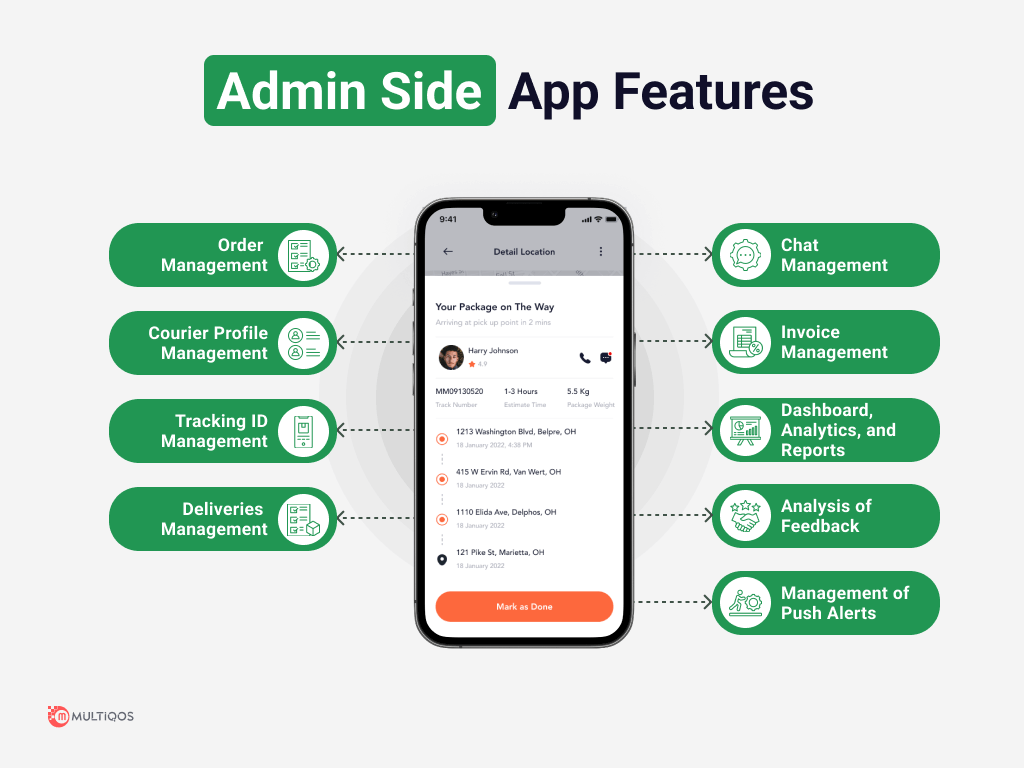 Order Management
Courier Profile Management
Tracking ID Management
Deliveries Management
Chat Management
Invoice Management
Dashboard, Analytics, and Reports
Analysis of Feedback
Management of Push Alerts
Management of Digital Payments or E-Wallet Payments
How Much Does It Cost to Create a Location Tracking Mobile App?
When estimating the cost of developing a parcel delivery app, bear in mind there's no such thing as a typical cost. The final app development cost could range from USD 17500 to USD 20,000, depending on a variety of factors and corporate objectives.
Most of you are probably asking why there is such a large difference between these estimates. Before you become confused between these estimates, you should know that the entire cost of app design and development services are determined by the following factors:
App's features and functions; 

App's intricacy and complexity; 

OS platform;

Technologies necessary for app development; 

App development team employed; 

The app development company's location; 

UI and UX design and overall evaluation
Experts can determine the final estimates based on these criteria and your business growth idea. These are only estimates; website and app development services costs might vary greatly based on the app's requirements and complexity.
If you're not sure how long it'll take to turn your app concept into a viable product or how much it'll cost, schedule a free consultation with professionals. They'll assess the product's specifics and help you comprehend the final estimates.
Final Thoughts
In today's digital environment, convenience and comfort reign supreme. People have made a significant move to online service delivery apps, as seen by the strong demand for courier or parcel delivery applications. In terms of delivering items to end-users and giving value to brands, courier delivery applications are efficient, trustworthy, and secure.
Looking to Build A Location Tracking App?
Our developers boast a decade of expertise, creating solutions that meet market needs, enhance brand identity, and drive business growth.
FAQ on Building Location Tracking Application
You'll be able to determine which sort of platform and OS you should concentrate your tracking app development efforts on. You could want to focus on one type of device or OS to make use of native capabilities; on the other hand, you might want to create an App that can run on all major operating systems and devices. The goal of your project, the type of user, your competitive edge, and other market variables will all influence this.
Developers commonly ask this question, but in the back of their minds, they probably already know the answer: it depends on a variety of things, including:
The introduction of new technologies that your software may make use of.
What your competitors are doing.
Negative feedback reveals your app's flaws, which you must subsequently solve.
It isn't always the case, but it does have its benefits. For starters, it gives the impression that you are an experienced coder. This is crucial for making a good first impression and gaining users over time.
Build Your Team
Book a Consultation Now!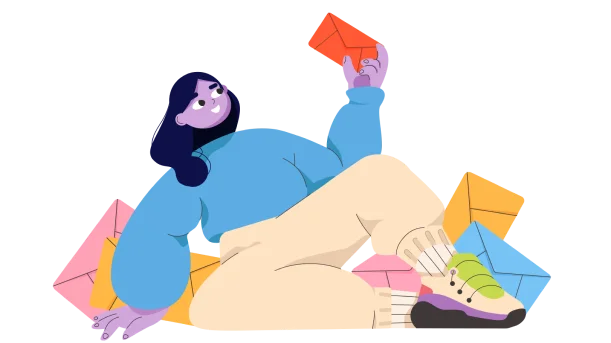 Don't Miss Out!
Your Inbox's New Best Friend. Subscribe Now and Never Miss a Beat!
Read More Blogs