Industries
Top 10 Fintech Mobile Apps in Middle East Markets
The rapid developments and advancements in the tech industry in the Middle East have left everyone surprised. With the Availability of best-in-class internet services and high demand for mobile applications,…
18 April, 2023
4 minutes read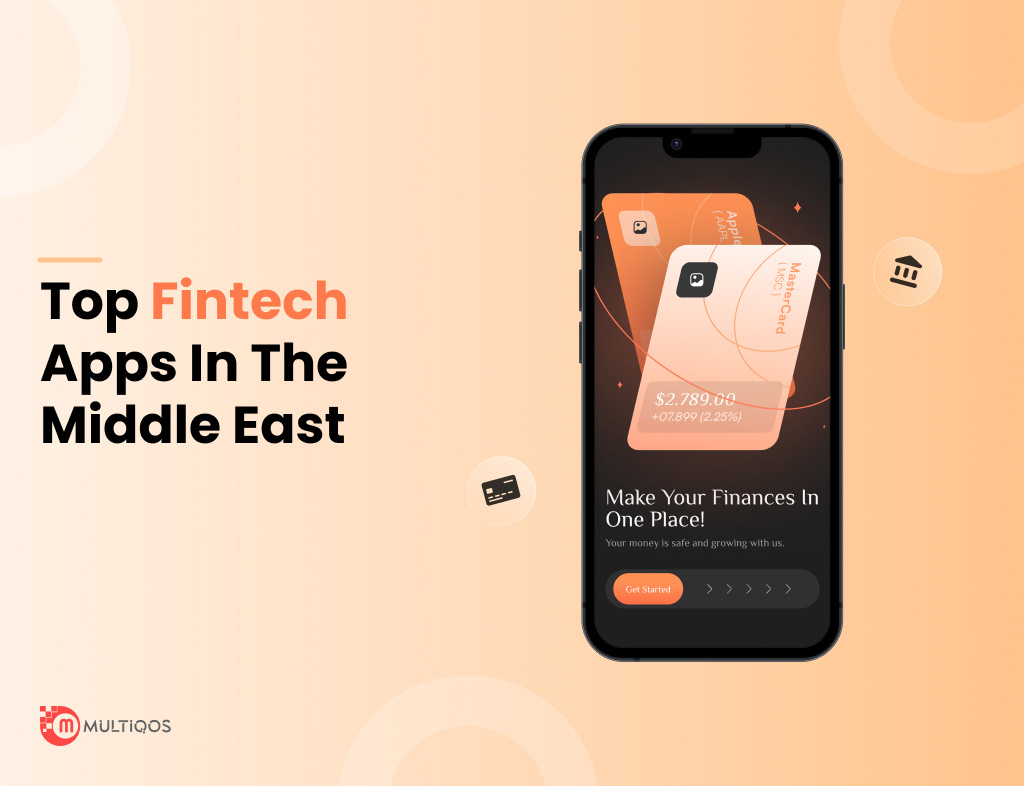 The rapid developments and advancements in the tech industry in the Middle East have left everyone surprised. With the Availability of best-in-class internet services and high demand for mobile applications, fintech in the Middle East has seen rapid advancement and made the country to be one of the global leaders in the Fintech Industry.
An Overview of the Middle East Fintech Transformation
Talking specifically about Fintech in the Middle East, a new paradigm shift is going to happen soon. A lot of investors, traders, and users are now installing fintech transaction apps to enjoy the benefits and convenience it offers. In nearby countries like Kuwait, Egypt, and Saudi Arabia, investors are heavily investing to build a fintech app. The growth and advancement have also led to the birth of different Fintech companies in the Middle East.
The Future of Fintech in the Middle East
A lot of and lot of top Fintech Mobile apps in the Middle East are getting popular. Around the world, there are nearly 470 unique fintech applications. In 2019, it was forecasted that by now there would be nearly 465 fintech companies whereas the overall number of fintech applications has exceeded 760 in the middle east.
If we look at the future, emerging technologies like AI and Big data would be used by traditional providers and businesses to analyze information and make decisions. A lot of banking solutions would emerge to create financial democracy and a unique market catering to the needs of Islamic finance.
If you are also inclined towards fintech, then you can also look forward to availing fintech application development services from the companies listed below and creating the world's best fintech application and tech your business to the next level.
Also Read: How to Build a Fintech App: Must-Have Features and Costs
Top 10 FinTech Mobile Apps In The Middle East to Watch in 2023
A few of the top fintech Mobile apps in the Middle East are listed below.
vaLU – Top-rated Fintech App offering Buy-Now-Pay-Later Facility
It was founded in 2017 and is known to be the best Fintech application in the Middle East by Forbes. This BNPL ( Buy-Now-Pay-Later) solution is Egypt's trusted digital payment solution. Users can use this app to buy essentials from cities like Hurghada, Gia, Cairo, and Alexandria.
MyFatoorah- An Easy to use payment and invoicing solution in Kuwait
There are over 160000 downloads of this application with nearly 40000 daily active users. It is known to be the largest fintech application in Kuwait that offers seamless online payment solutions at different PoS, Shopping malls, and stalls. Also, the hassle-free and seamless invoicing feature makes it stand out from its competitors.
Lulu Money – Fast Money Transfer Application in the Middle East
One of the largest money remittance companies in the UAE is Lulu Money. It is a one-stop solution for all your money remittances and payments needs. Users can send money to over 100 countries in just a few seconds. As per the statistics, the total number of downloads is around 890,0000, and has processed over 825000 transactions.
Aman – the best-in-class fintech Application for Businesses in Egypt
The fintech application offered by Raya Holding For Financial Investment Company Amma has been thriving since its launch. In Egypt, it has brought the culture of cashless payments by providing a payment solution for different use cases such as digital wallet recharges, bill payments, mobile bill payments, and much more.
Al Ansari Exchange Mobile application- Application with a huge number of downloads in the Middle East
Al Ansari Mobile Exchange offers users seamless and hassle-free payment services. Users can use PayPlus cards, Debit cards, and credit cards to make payments and do money transfers. A few of the key features of these applications are easy-to-use UI/UX, Instant Money transfer services, Various Payment options, Rewards, and a lot more.
myFawry – MiddelEast's leading E Payment Mobile Application
The first-ranked fintech mobile application Fawry has the largest downloads. As per the statistics, 100-125 million annual revenue and 3.5 million downloads. It helps users to pay utility bills, phone bills, bus ticket bills, and much more. A few of the features like High-security login systems, Instant Bus ticket booking make it unique.

Money Fellows – The best digital money transaction platform
If you are looking for a reliable and secure Fintech solution then, Money Fellows is one of them, that is trusted by millions of people. The easy-to-use and seamless user experience makes the application unique and popular among tech beginners. Users can avail of its rotating Credit and saving s model or get credit on demand.
Tabby – the popular payment application in the Middle East
Tabby is also one of the popular fintech applications in the Middle East that offers services like buy now and pays later. The user-friendly interface makes it the preferred choice among world-class brands in the country. If you visit Dubai then, you might find a lot of POS and checkouts in the malls and small shops. 
eFAWATEERcom – the best-in-class mobile app for digital payments
It is a popular bill payment application in countries like Jordan. It offers some unique features like simple app access, payment history, push notifications, Bill Reminders, Instant Invoices, Pay in seconds, and much more. All such features have let it grab the people's attention in Jordan.
Al Mulla Exchange App – The most used Money Exchange application in Kuwait
It is another well-known and best money transfer application in Kuwait Middle East. As per the recent reports by the company, the application has been downloaded on both Android and IOS and till now the total number of downloads is 340,000 combined. A few of the features of this app are Easy to add contracts, Application Availability in Seven different languages, transaction history, etc.
The Future of Fintech App Development in the Middle East
In the previous section, we have seen the top Fintech startups in the Middle East. These companies have brought financial innovation to countries like Jordan, Egypt, Kuwait, Saudi Arabia, and UAE. As the demand for cutting-edge technologies is increasing, we are not far from the top when Regions like Dubai and Saudi would become the powerful hub for fintech software solutions.
MultiQoS Expertise in Fintech App Development
MultiQos is the leading fintech application development company offering mobile app development services. As a mobile app development company in UAE, it aims to offer the best fintech application development services to help businesses make progress. We are heavily experienced in offering customized fintech mobile application development services that meet the regulatory framework.
Conclusion
In conclusion, the Middle East is going to thrive shortly in the fintech industry. A lot of top-class fintech transaction apps and top Middle East fintech like Money Fellows, Tabby, and many more are offering a variety of features like cashless payments, fast money transfer, buy-now-pay later services, and a lot more. The Fintech industry is booming and new top Middle East fintech are emerging.
Frequently Asked Questions (FAQs)
FAQ about Best Fintech Mobile Apps in Middle East
If you are looking to develop a fintech application, then you need to consider steps like market research, defining app goals and features, selecting the technology stack, designing the UI of the app, developing the application, testing and launching, maintaining and regularly updating.
The cost highly depends on the feature and functionalities that you want to include, the developer's team location, and the platform. Overall it can range between 10000 USD to 50000 USD, whereas more advanced apps can cost over 100k USD.
It depends on fintech application developers, the scope and complexity of the project, and its features. Commonly, it takes around 3-6 months, whereas advanced apps can take more than a year.
The commonly found features in the top fintech apps in the Middle East that should be in every fintech application are savings tools, budgeting, transaction history, secure payment gateway, and much more.
One should ask developers to implement several layers of security like encryption, biometric authentication, payment gateway integration, and two-factor authentication. Also one should do regular security updates and audits to safeguard applications from any security hacks and data breaches.
Need Help with Fintech App Development?
We are thrilled to assist you in making the best decision. Are you prepared to begin the journey?
Your Trusted Tech Partner!
We develop digital products that enable you to embrace innovation and unlock opportunities.
Talk To Our Experts
Subscribe
Newsletter
Get our latest blog posts, research reports, and thought leadership straight to your inbox.