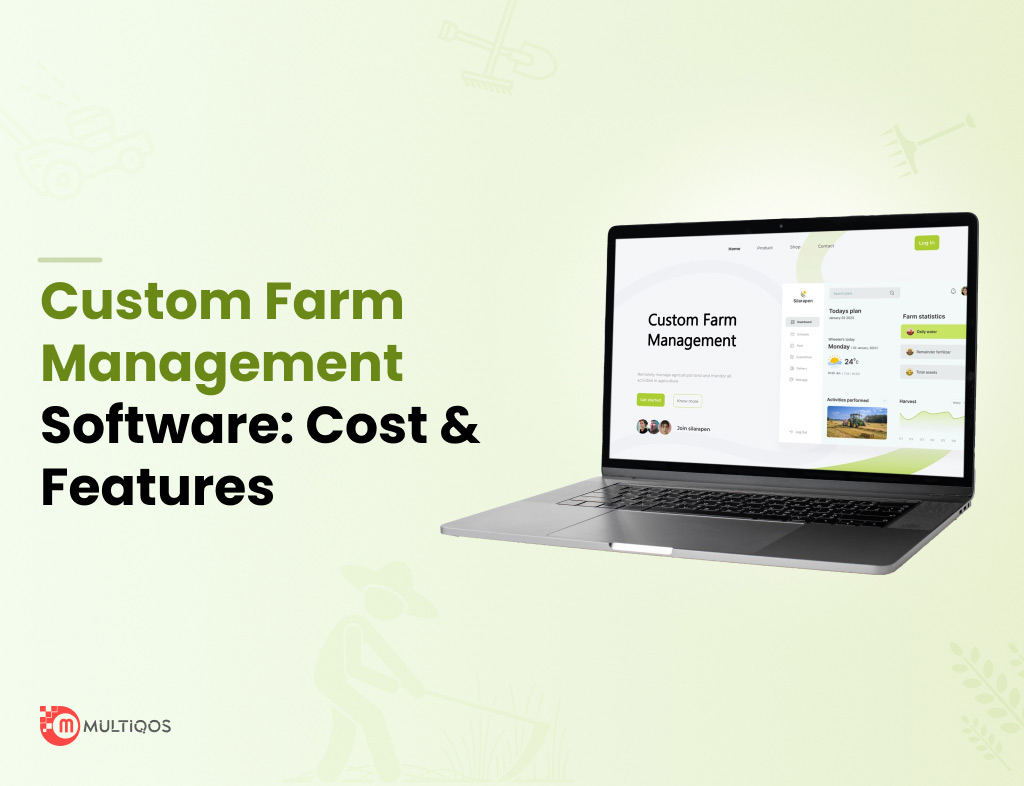 Industries
Farm Management Software Development: A Comprehensive Guide
Overview Technology has become quintessential in every facet of our existence. Several businesses, including healthcare, entertainment, and poultry farming, have grown more promising due to mobile apps and technology. It…

Kashyap Pujara
Overview
Technology has become quintessential in every facet of our existence. Several businesses, including healthcare, entertainment, and poultry farming, have grown more promising due to mobile apps and technology. It is because one can quickly learn about global developments with these technological breakthroughs and numerous mobile applications.
But a Farm Management system?
Well, yes! A significant portion of the world's food output comes from a chicken. But dealing with the rising demand for poultry products and raising chickens is a complex operation that calls for much expertise. 
So, poultry management applications are being opted to help farmers and poultry producers run their farms more effectively and satisfy the growing demand for chicken products. It is a fantastic approach to enhance operations and boost effectiveness. With an app, you can track and watch your birds in real-time to make better care decisions. 
Thus, considering the benefits and enormous popularity of on-demand mobile app development, many companies look forward to creating poultry farm management apps. So, are you one of those people that wants to generate poultry management applications for your company? Then you've come to the right spot.
Here, in this blog, we will talk about developing applications for managing poultry and taking the idea of poultry farm management to the next level. 
So, let us get going and consider the poultry farm business market scenario. 
Market Stats of Poultry Management
Poultry is crucial for the production of meat and eggs. Compared to 2003, the stockpile will increase by more than 196 million heads by 2021. 

Russia had more than 539 million heads of poultry in 2021, a rise of almost 19 million heads from the previous year.

Chicken ranked as the second most often purchased fresh meat category, with 13.4 billion dollars in sales.

The poultry industry in the US is booming, with an inventory of more than 224 million turkeys and 518 million chickens. In 2019, the amount of chicken produced rose to over 44 billion pounds.
While these numbers sound promising to start developing an app, you must first understand poultry management. 
What is a Poultry Management App?
A farm management software program gives farmers and flock owners tools for monitoring the health of their birds, how much feed and water they use, how many eggs they produce, and other crucial elements of poultry farming. Also, it may send messages and warnings for critical occasions, such as when a bird is ill or when eggs need to be gathered.
What is the Importance of Poultry Farm Software?
For poultry producers, Agritech app development can provide several advantages. Automating many of the duties involved in managing a poultry farm, such as monitoring sales, feeding regimens, and statistics on egg production, might be helpful. Farmers may save a lot of time and work by lowering the possibility of mistakes.
Moreover, poultry management software can offer insightful data on the behavior of specific birds or flocks of birds. Making decisions regarding breeding and health management and improving husbandry techniques can both benefit from this knowledge. For instance, swapping out one bird species for another could be essential if it frequently underperforms. Altogether, poultry farm productivity and profitability may be increased using farm management software.
Also Read: Top Innovative Agriculture Apps Revolutionizing the Industry
Features of Poultry Management App
Poultry management applications aim to help farmers and poultry owners manage and keep an eye on their flocks. These applications often have several features that customers may utilize to monitor the performance and growth of their birds. The following are some of the features that you must consider to build the Farm Management app:
Sign up:

Users can sign in using their social network accounts by entering all the required information. It contains the name, phone number, email address, etc.

Flock Monitoring:

Users can keep track of their birds' characteristics, like breed, age, weight, and health condition, with this app. Users can also record feed intake, egg production, and other significant metrics.

Health Surveillance:

Tools enabling users to track their birds' health, such as symptom checklists, records of vaccinations, and notifications for sickness symptoms, are frequently included in poultry management applications. You must engage specialized developers if you want to incorporate this functionality into your app.

Feed Management:

Features like feed consumption tracking, feed inventory management, and notifications for low feed levels can be included in these applications to assist farmers in managing the feed for their flocks.

Tracking eggs:

Users will be able to track egg production with this tool, which includes the number of eggs deposited, the weight of each egg, as well as the size and quality of the eggs.

Notifications:

This

poultry farm management system

sends alerts for critical occasions, such as low feed levels or bird vaccine due dates. Users may also set up unique notifications for particular situations, such as when a bird exhibits symptoms of illness.

Analytics and Reporting:

To assist users in tracking the performance of their flocks over time, such as egg production rate, feed intake, and health condition, poultry management applications frequently feature reporting and analytics capabilities.

Data Backup:

Users will have access to the data backup function, which ensures that all information saved in the app is routinely backed up on the cloud and is retrievable in an emergency.

Multiple User Access:

Farmers collaborating as a team would find this app's simultaneous access and data updating helpful.

Integration with other Tools:

Users can combine their app with other systems and resources, such as weather forecasting applications, using this functionality, giving farmers more specific information about the surroundings in which their birds are living.

Mobile Accessibility:

Most poultry management applications are accessible for both Android and iOS, making it more straightforward for farmers to use the app whenever and wherever they choose.

How Much Does it Cost to Develop a Poultry Management Application?
Building poultry management software in Saudi Arabia might cost various amounts depending on the program's features and complexity. Yet, the typical cost to build such software is between $100,000 and $250,000.
Simple poultry management software is available for as little as $500. This would offer fundamental features like recording bird data and controlling feed and water schedules. It can cost upwards of $5,000 for more sophisticated software, including GPS tracking, weather monitoring, and automatic record-keeping.
While these are only approximations, you can contact a web development business and review your unique agritech development solutions needs if you want an exact price.
Wrapping Up!
Farmers and producers might benefit from using poultry management software to track their chickens' stock, feed, medicine regimens, and financial data. In addition, it can offer valuable data like market prices and weather forecasts. Thus, creating such an app can boost production and efficiency in the poultry sector.
Now that you know the potential of this management software, it is time to put your ideas into practice. Contact a reputable mobile app development company to create poultry management applications and help your company grow.
Looking to develop Poultry Management Software?
Contact us today to explore how we can help you develop your own Poultry Management Software.
FAQ about Poultry Management App Development
With poultry management applications, farmers can track and manage their poultry operations, including feed and water consumption. Moreover, these applications may include forecasting, reporting, and analytics, which can assist farmers in making better choices for their chicken farming enterprise.
Several poultry management applications are on the market, and the ideal one for you will depend on your unique requirements. FarmLogs, My Poultry Manager, PoultryPal, Poultry Keeper, AgroStar, and Poultry Nucleus are well-known poultry management applications.
The price of farm app development varies depending on the platform type, the number of pages, and the amount of data. Depending on the intricacy and features needed, it typically costs between $25,000 and $50,000 or more.
Build Your Team
Book a Consultation Now!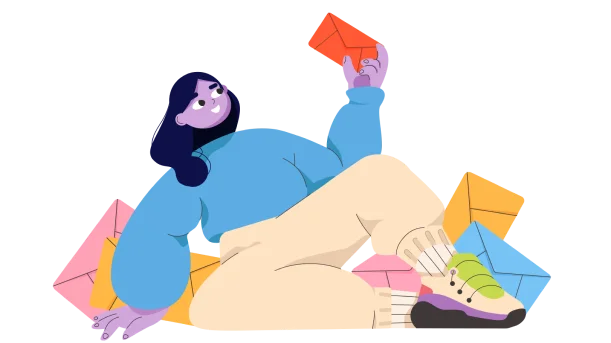 Don't Miss Out!
Your Inbox's New Best Friend. Subscribe Now and Never Miss a Beat!
Read More Blogs