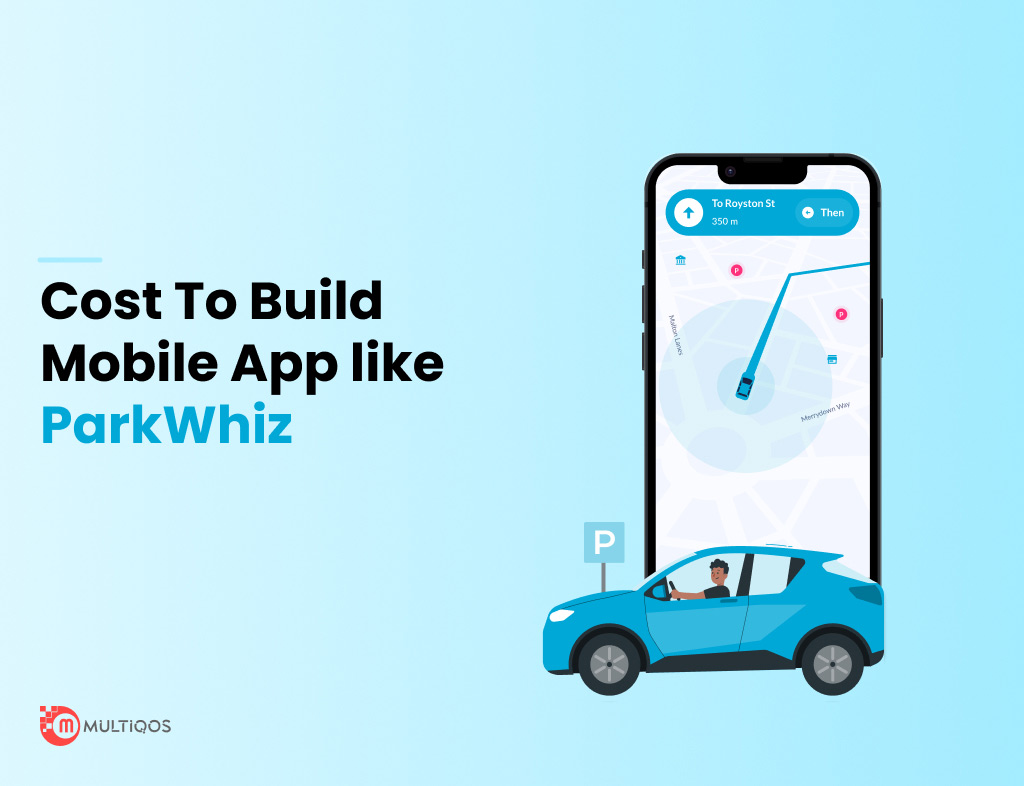 Mobile App
How Much Does It Cost To Develop A Parking App like ParkWhiz?
Looking to start your entrepreneurial Journey in the tech Industry, well, one of the great ideas to work on could be building mobile applications like ParkWhiz. This application has been…

Parth Thakkar
Looking to start your entrepreneurial Journey in the tech Industry, well, one of the great ideas to work on could be building mobile applications like ParkWhiz. This application has been quite a in demand since its launch as it has led people to find the best parking spots in the safe years. Also, it removed the overall stress on the users of finding the parking space. Both iOS and Android applications are now available for users to search for parking spaces in nearby destinations. It not only saves their time but also helps them to reach the location.
If this is something that excites you and works on this, you can stay tuned to this article and know about the complete process and cost to build a ParkWhiz Application.
Being one of the best mobile app development company in USA, we would help you know the upcoming trends and advantages and disadvantages of ParkWhiz clone App Development.
Let's begin!
ParkWhiz App: Top Parking Slot Booking App in the USA
Among a lot of parking applications, ParkWhiz is one of the most demanding parking apps for vehicles in the USA. The application allows people not only to find parking spaces but also to book slots at no cost. Users in cities like Washington DC, Boston, San Francisco, and Chicago, can find parking spaces for free. 
Using an application like ParkWhiz, clients do not need to worry about parking spaces while visiting any of the cities in the USA and Canada. The features like real-time cost comparison, and online booking of the park slots make it the best parking solution in the USA.
Features and Functionalities of ParkWhiz
In this section, we will discuss some of the top-rated features and functionalities of the ParkWhiz Application that make it the top choice. If you are looking to build an application like ParkWhiz, then you should include such features and functionalities.
Best Parking Spots: all the application users should be able to easily find parking slots and highlight them to reserve them.
Customer Reviews and Ratings: Users should be able to rate their favorite parking spot and review it so other users can make decisions.
Referral Program: having a referral Program encourages users to share the application with their close ones and in return, they can earn a reward.
In-App Wallet: if you want to save the payment information of all the users, then a wallet is one of the best solutions to integrate. It allows them to pay easily without going through a long process.
Real-time Availability: the application allows users to discover parking spots in nearby destinations in real-time.
Discounts and Promos: Users should be incentivized for their bookings on your application.
User Profiles: Users should be easily able to create a profile for managing their information, booking, and their favorite parking spots.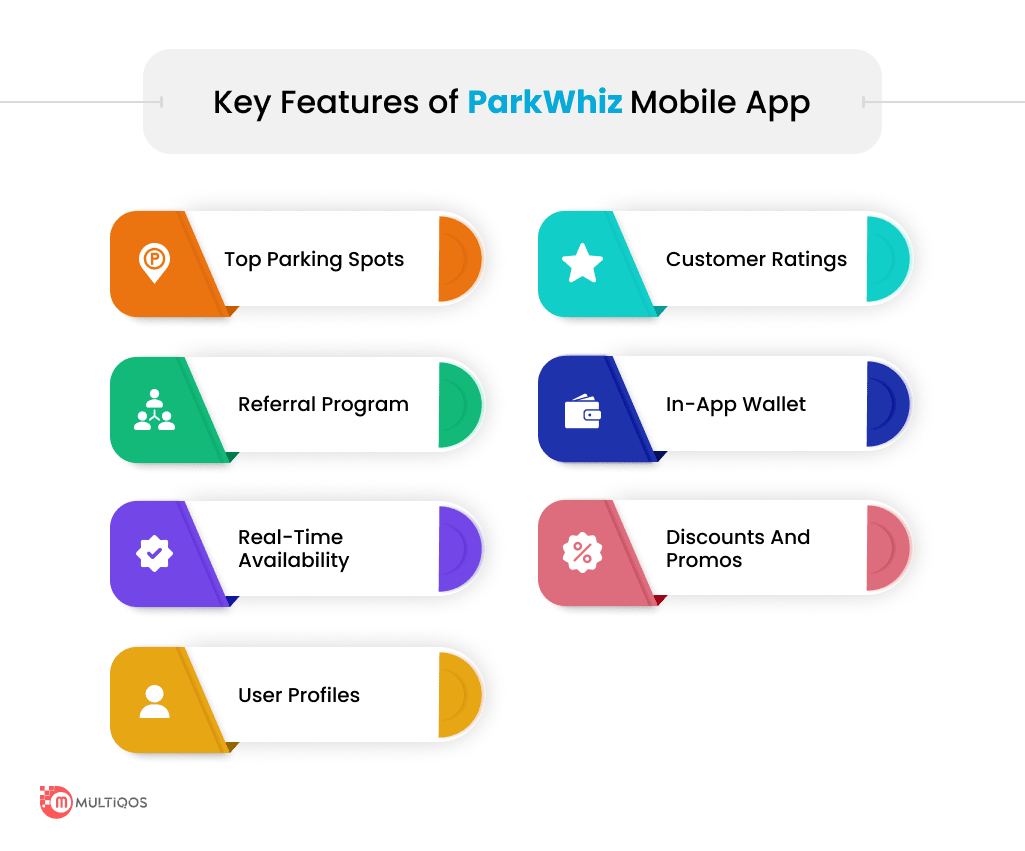 For the parking owners, there are also some features available to easily manage their bookings and keep track of users coming to their parking spots.
Parking Management System Integration: Parking owners should be able to easily integrate the application with their parking management software to easily manage the availability and parking sports.
Tailormade Pricing: Parking owners should have a facility to put parking rates based on the slot's timing and location.
Reporting and Analytics: An Analytics feature for the parking owners to track customer satisfaction, parking slot usage, and total revenue generated.
Automated Booking management: Parking owners should have the automated feature to book apps so they can easily manage bookings and choose to accept or reject based on demand and track payments.
Also Read: How To Build a Taxi Booking App like Uber or Lyft
Cost to Build USA Top Class Parking App Like ParkWhiz
Want to know the car parking app development cost? ParkWhiz is one of the top-rated US applications and the cost to develop an app like Parkwhiz lies between USD 15000 to USD 35000. If you are looking to add advanced features like a location tracker, real-time chat, and different modes of payment then the car parking finder app might cost even more than USD 50000. 
As one of the top custom mobile application development companies in the USA, we do believe that the cost of building a mobile app like ParkWhiz highly depends on the features and functionalities that you want to include, the technology stack, and the cost of developers in Different countries like the USA.
Moreover, the experience, size of the team and location of mobile app developers can also affect the cost of apps like ParkWhiz. These are some of the key elements that help to determine the overall Parkwhiz like car parking finder app cost.
MultiQoS Expertise in Parking Finder App Development
MultiQoS, the top custom mobile app development company has got diverse experience in designing and developing applications for both iOS and Android. Using advanced AI development solutions, the company offers the best in class mobile app development solutions for businesses in industries like Automobile parking. As a top-class mobile app development company, MultiQOS offers competitive Parkwhiz clone app development costs for all the different scales of businesses.
Conclusion
In conclusion, if you want to begin your entrepreneurial journey by building a parking solution application, then you should build like Parkhwhize. The ParkWhiz application is one of the best mobile applications that you can find in the USA. it has got some amazing features like an in-app wallet, referral programs, user profiles, and much more. 
If you have decided to build an application like ParkWhiz, it is important to consider what features and functionalities you want to include as the cost of building an application highly depends on that. Choosing the right tech company would help you to create a successful business at an affordable investment.
Ready to revolutionize the parking experience?
Let us help you build a cutting-edge car parking app that your users will love.
FAQ about Parking App like ParkWhiz
ParkWhiz is the parking finding solution that allows users to reserve parking slots through the app. It is one of the most demanding applications nowadays. It solves some of the noble problems like finding parking space in cities.
A few of the key features that you should include in your applications are Customer Reviews and ratings, a parking management system, Custom pricing, and data analytics for the parking owners, in app wallet, a referral program for users, real-time availability of slots, and a lot more.
The vehicle parking reservation app development cost can vary depending on the functionalities and features. The overall cost can lie between USD 15000 to USD 35000 but can go above if you want to include advanced features.
A few of the key features on which car parking app ParkWhiz's cost depends are technology, location of developers, size of them, and their overall expertise in mobile application development.
MultiQoS is the top-rated mobile application development company in the USA and other parts of the world. They can use advanced AI solutions to build top-rated mobile applications for different business use cases. Also, it charges competitive costs to build apps like Parkwhiz.
Build Your Team
Book a Consultation Now!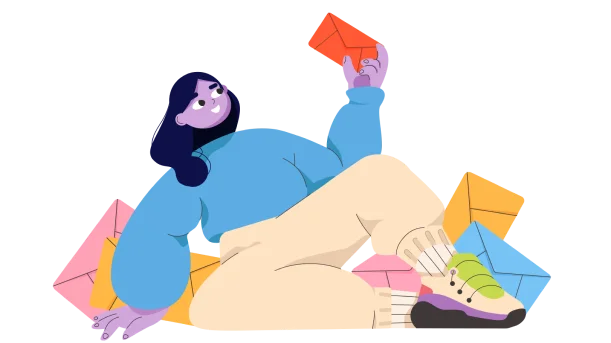 Don't Miss Out!
Your Inbox's New Best Friend. Subscribe Now and Never Miss a Beat!
Read More Blogs