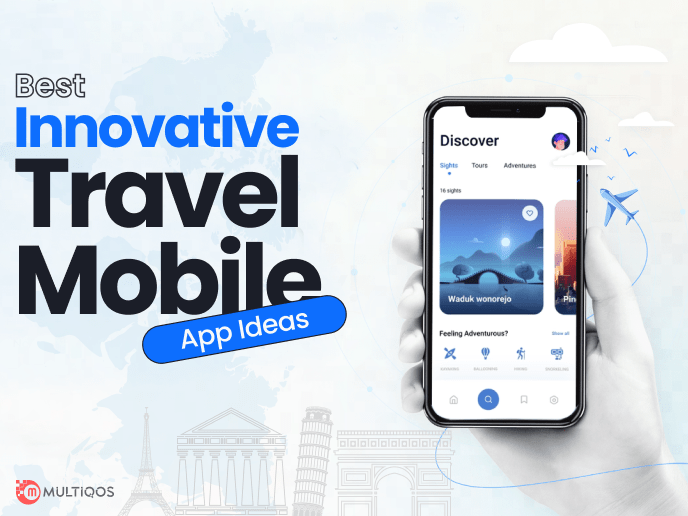 Industries
Top Innovative Mobile App Ideas for Travel & Tourism Industry
Introduction The travel industry is increasing and is considered one of the fastest growing worldwide. When a person plans a trip, the travel app is their best companion. When they…
Prashant Pujara
Introduction
The travel industry is increasing and is considered one of the fastest growing worldwide. When a person plans a trip, the travel app is their best companion. When they travel, this app becomes their reliable companion and a problem solver. Every proliferating business needs creative ideas, proper planning, and proper execution. If you want to start a travel tech startup, you will have to know and work on a few concepts.
Here is the list of some innovative travel app development ideas that will help you understand its details. You will get to know how you can make profits from this travel app industry. Before getting into this, let's understand the market of the travel and tourism industry.
Travel and Tourism Industry: Market Overview
It is predicted that the global Travel and Tourism Market will surpass the $10 trillion market by 2027. The tourism industry has contributed $8.9 trillion to global GDP in 2019, which equals 10%. Over the past ten years, foreign visitor visits increased by 60 percent, from 900 million in 2009 to 1.7 billion in 2019.
Additionally, tourism is a crucial driver of socioeconomic development, with distinctive tourism patterns observed in an increasing number of domestic and international travel destinations. But, the market witnessed a considerable fall when the COVID pandemic hit the world. The tourism and travel industry was most affected from the starting phase.
All the travel control, hotels, and airlines were stopped. In the first quarter, the pandemic stopped international visitors, which led to huge losses and continued to downfall. Although the market of experiences has been developing for years, the trend is continually increasing. Conventional travel experiences are less popular than they once were.
Instead, they would prefer to pay for special occasions that will only happen once in their lifetime. Furthermore, these interactions don't necessarily have to be excellent, just memorable or unique. The growing emphasis on providing clients with a positive experience helps the travel and tourism industry expand.
Also, instead of typical domestic or foreign trip destinations, this is causing a boom in travel and tourism markets.
Innovative Travel App Ideas for 2024 & Beyond
There are several travel mobile app development ideas that you can explore to start your app. You will have to hire mobile app development services in India. With professional help, you can generate huge revenues from your app. Let's have a look at the list of the best travel app ideas:- 
Cost-saving Apps
It's common for most of us to cancel our trips for high expenses. To solve this problem, travel app development solutions can create a travel app that encourages users to follow the most economical route. Focus on travel industry trends and personalize your app. 
An app will help people save unnecessary extra days by offering time-saving trips, different routes, and other bargains and discounts. You may budget for every single expense incurred while traveling.
A Social App for Travelers
People want to ask questions, interact, post information on their travel forums, and talk about their trips. Most people love to post their travel stories on social media platforms. Also, you can take this idea to another level by building social media app only for travelers.
It will help them talk with each other, stay connected, share their most promising travel trends, provide information, ask questions, and share itineraries, reviews, and images. 
Also, there is various type of travel applications available in the market, but you must focus on niche travel. Travel application development services can make the app more interesting by adding ratings, reviews, travel itineraries, and GPS maps. 
Bus Ticket Booking
We have a flight booking app for travel and tourism, but with bus ticket booking app will help many people who want to see roads and local people while traveling. Several people love to travel by bus, and a travel app development company can help them by building a bus ticket booking app. This app will help them to find buses and book their bus ticket immediately. 
This app will show the buses' availability, departure, and arrival timing. Also, it will help people book their tickets in a hotel or home, ignoring the need to visit the bus stop. Moreover, it is one of the best travel planning apps for the travel industry. 

All-in-one Travel payment
We all know how mobile payment is growing popular these days. Specific payment applications for travelers will be beneficial for them. This payment app can be filled with a variety of practical functions that travelers want, from currency converters to taxi booking capabilities and integration with digital cards.
Are you considering how to create a successful travel app right away? Well, think about this. You can even add some new travel products, adding interest to this app. 
Most restaurant and hotel chains provide travel cards, and this app can help people to use the cards for their payments. Also, a dedicated app for travelers will even help global travelers.
Tour Guide
You can imagine how a tour guide app can help someone by providing information regarding the city. It can help them visit various locations and learn unique information about them. A mobile app development company in India can build a tour guide app to help travelers with details about cuisines, places, and transport. 
Apart from telling about location history, ticket price, and several information, this app can show a list of good restaurants with special delicacies. Also, you can add reviews if you want to make your app more attractive. Focus on critical trends for the travel industry and personalize your app. 
Moreover, if you are planning to start a travel app with minimal cost, then this idea will help you to create an app with less cost. There are several travel app development companies that will provide you best budget with the best quality. 
Language Help and Translation
This idea is one of the popular ones in the travel industry, but you will have to develop it further. You will have to hire mobile app developer to help you add features like new languages, voice translation, and voice-over. 
Apart from this, the app must scan images and translate them into text in a few seconds. Also, if you can provide offline access, then it will rock the travel industry. 
Weather Forecast
Consider developing an app that offers a real-time weather report of the travel destination. Also, it will be a great help for travelers planning their trips far away with different weather conditions. 
This app must provide information like temperature, rainfall, sweat, and weather condition. Also, this app must suggest the wearables to carry in that place. 
Local Transport Access
When people travel to a new place, the cab drivers or locals often get cheated. To solve this problem, an app development company should develop an app that will suggest the local transport app. It will be constructive for a person unaware of local transport in a new city. 
This app must help users with details about inter-state or inter-city bus services, bike rental or car sharing services, and train routes. This app should inform people about some stops and places they must visit. 
Exciting Deal Finder
Travel experience is not complete with local shopping. Most travelers look out for discounts, deals, and offers. You can even address the need of the user with a deal finder. Users who download this app will start getting notifications and messages about lucrative deals.
This is one of the best mobile trip planner apps. You can even add innovative travel products, which will excite the users even more. 
Gas Station Finder
Passengers must know the appropriate roadside amenities, like gas stations, parking lots, and restrooms. You can create an app to provide this assistance to passengers because of this. The app should inform passengers about upcoming flights, train stops, and alternate routes. This is one of the most helpful apps for vacations and trips. 
Also, the app must provide information about where you can find out some unique local delicacies and exciting places to stop for some time. This app is beneficial while traveling with kids and family. 
Final Thoughts!
The industry is saturated with travel apps, making it challenging to develop a fresh concept that would appeal to the intended user base. The concepts we've discussed with you will enable you to create something fresh that would be very beneficial to tourists. Also, you will have to hire a good app development company to create the best travel app for the users. 
Moreover, never forget that sometimes the most straightforward solutions are the best. As a result, ensure that your app offers more improved features than your rivals and something unique that sets it apart from the competition.
Want Innovative Solutions?
Partner with us to redefine Tourism Industry with engaging apps.
FAQs on Travel & Tourism Apps Ideas
Travel app development costs are influenced by factors like app type, design complexity, functionalities, the country where you are developing and designing, preferred platforms, and many more.
Perfect travel app must-have feature of mobile travel apps like currency converter, weather forecasting, navigation services, reservation and bookings, transportation services, trip planner, etc.
Several methods can generate massive revenue from the app, like commissions from reservations and bookings, in-app purchases, sponsorships, premium listings, etc.
Travel apps might provide crucial information to the users. It includes accommodation, shopping places, weather reports, and must-visit places.
There are several ways of improving the travel app. App development services can add notifications and navigation. Understand the mobile travel trends, personalize your app, and focus on feedback.
Build Your Team
Book a Consultation Now!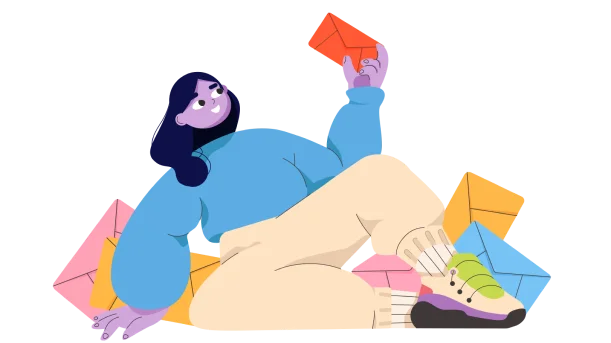 Don't Miss Out!
Your Inbox's New Best Friend. Subscribe Now and Never Miss a Beat!
Read More Blogs