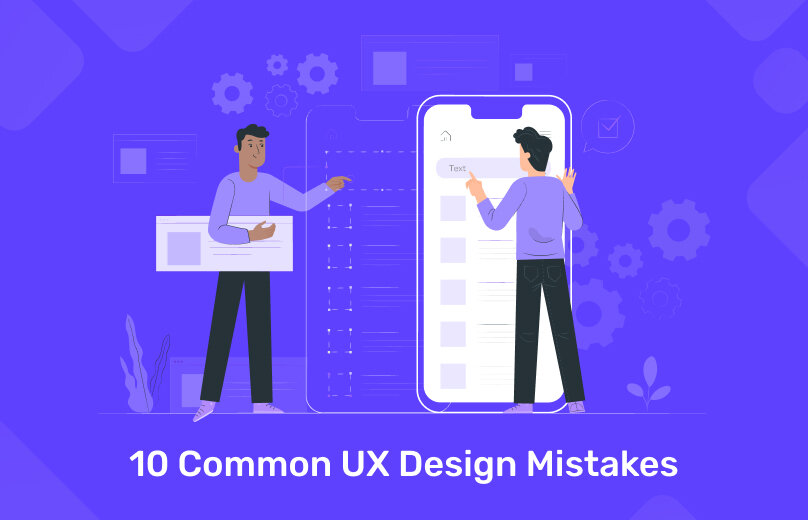 Design
Top 10 Common UX Design Mistakes to Avoid While Developing Mobile App
Overview Mobile applications play a vital role in business expansion and increase in sales. There are many UI UX development services available in the market that develop applications for their…

Mitesh Modi
Overview
Mobile applications play a vital role in business expansion and increase in sales. There are many UI UX development services available in the market that develop applications for their clients for the sole purpose of engaging the customers. 
An incredible app shall increase the revenue by an excellent margin as well. At the same time, the developers make crucial errors that shall be detrimental for the businesses too. This article will highlight the common mistakes made by mobile app developers that hamper enterprises.
10 User Experience Design Mistakes to Avoid While Designing
UX Mistake #1: Compatibility with the Mobile Applications
The standard error that the app developers make is to develop apps that do not work in synergy with the other mobile applications. The smartphone has many features and applications that support third-party apps too. For example, if UX design Services develops a cab booking application, it must be working according to the geo-location tracing tool. If it does not work in synchronization with that, then there is no way you can place your location to book the cab for your requirement. So, while developing the mobile app, creating an app that works well with other applications for seamless usage of the services is a must.
UX Mistake #2: Interface
The apps are essentially made to ease the customers with minimal and easy-to-use navigation. The simple interface is the one that allows customers to stay engaged. The time taken for the people to scroll through the app is minimal; if it is complex, there are high chances that your potential buyer might abandon it. The apparent reason is, they are not getting to see what they want. While developing the mobile application, keep in mind what is required by the customer and then create the same. 
UX Mistake #3: App Architecture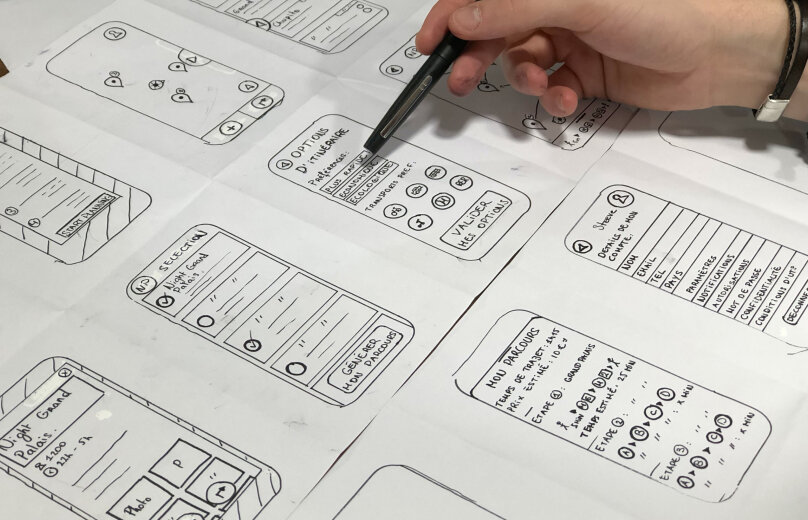 Before getting on to the development stage, one must create a clear app architecture, keeping two things in mind:
Business Requirement

Customer desire
The presentation layer of the app solely depends on the UI of the app, but the business layer and the data access layer must be structured with appropriate process flow. 
UX Mistake #4: First Impression of the Mobile Application
Onboarding the customers plays a vital role in ensuring the customers use the app for a long time. For that, the first impression of the app is of clinical importance. Statistics say that 77% of people abandon the application because of its appearance. Create a simple onboarding process and give them a delectable experience to have them use the app continually. 
UX Mistake #5: Mimic Competition
The app must proclaim its uniqueness when compared to your competitors. Well, merely copying the competitor set-up does not serve this purpose. It would help if you established the differences and also highlight the USP of using the App. UX is of paramount importance in this accord. If you fail to do so, you may be lost in millions of apps that are getting created every month.
UX Mistake #6: Spam Push Notifications 
We all get annoyed when push notifications come up while we are watching or reading something. It's not like you shouldn't promote your app. You can promote your app as well as decrease the number of Spammy push notifications. You can send your app user notifications that are necessary. Don't think that people will forget that they have your app and spam their notification area. Just send the messages that are necessary and useful for the users. 
Also Read: How to Choose a Web Design Agency in 2023
UX Mistake #7: Nothing of White Space
It is often heard that the user didn't like the app because of many white spaces. To make an attractive app, it is necessary to ensure no white areas in your app. There can be white spaces but only for a limited amount. Make sure the white space and the actual content is in perfect propositions'.
UX Mistake #8: Not Including Feedback
Many apps have gone through quite a significant amount of change. For example, take Instagram, how it used to be and how it is now. When we look at the older Instagram and the new and modified Instagram of today, we can see that the app has changed a lot. These changes happen through the user's feedback. Only a user can tell you how good or how bad your app is. So, make sure to design your UX to take feedback as well as to change according to them.   
UX Mistake #9: Design Inconsistency  
Inconsistency is something every user hates in an app. Clashing colors, templates, or the font used in your app all should be consistent. Consistency in the app will surely help you because when the app is compatible, everyone loves it. Consistency will help in the boosting of a sense of recognition among the users. And it will also help in creating a smooth user experience.
UX Mistake #10: UI with UX Confusion
UI and UX are always confused with each other. But the fact is that UX and UI are very different. UX design is very delicate and has terrific, user-friendly features, whereas UI is aesthetic features that attract users. Learning how to make use of both UI & UX is essential. If you cannot do it, you can hire a UI UX development company, and they will help you.
Nowadays, people can't live without Smartphones. 3.5 billion people from around the world own a smartphone. What had made all these people buy a mobile phone? Ever thought about this? If it was for taking photos, we have cameras. If it was for calling people, we have landlines. So why is there a considerable urge among people to buy mobile phones? Apps are the no. 1 reason behind this urge. And new apps are coming up every day. 
Making an app requires a lot of handwork while building as well as even after launching it. The first and foremost thing everyone does is UX design. And many people make mistakes in this area. So, these are some of the most common mistakes made by UI UX Design Company.
Conclusion:
Avoiding these common mistakes is a crucial part of making an app. By avoiding these, you will be able to make an app that is very compatible with every user. If your app has any of these mistakes, change them today and make them user compatible.
When creating an app, avoid these common UX design mistakes. Always hire professionals to achieve the project. You can hire ux designers to help you build your idea so that it turns out perfectly. For you, MultiQoS is the perfect option. Our mobile app developers have experience and knowledge in a variety of industries.
We can assist you with your app if you need it. Make an appointment with our expert for a free consultation to explore your concern.
Let's Create Big Stories Together
Mobile is in our nerves. We don't just build apps, we create brand. Choosing us will be your best decision.
Build Your Team
Book a Consultation Now!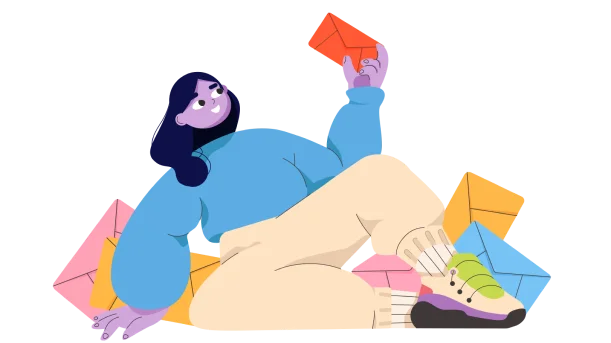 Don't Miss Out!
Your Inbox's New Best Friend. Subscribe Now and Never Miss a Beat!
Read More Blogs