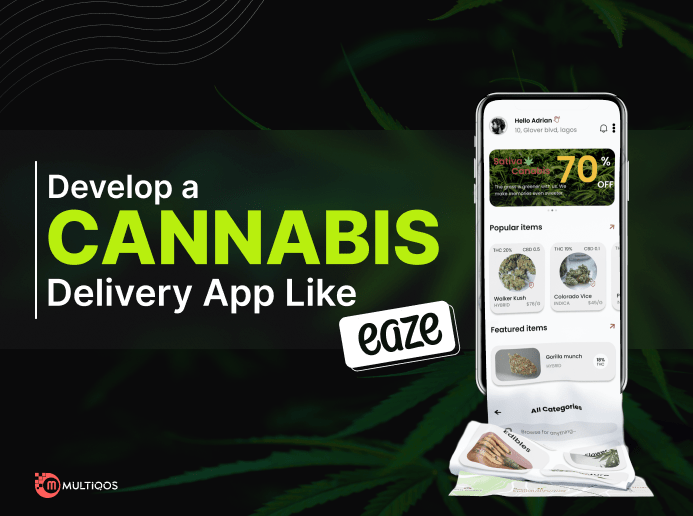 Mobile App
How Much Does it Cost to Build a Cannabis Delivery App Like Eaze?
Introduction The most widely distributed, trafficked, and used illicit substance globally is cannabis. Cannabis Delivery Apps are also getting a lot of interest from producers, investors, and academics as the…

Parth Thakkar
Introduction
The most widely distributed, trafficked, and used illicit substance globally is cannabis. Cannabis Delivery Apps are also getting a lot of interest from producers, investors, and academics as the need for legalization is on the rise in a number of nations.
Grand View Research estimates that by 2025, the legal cannabis business would be worth $66.3 billion. The two main factors that will boost this market growth are the legalization of marijuana and the rising need for medical apps. Not only the customer base has grown, but so has the number of market participants. 
Entrepreneurs are looking into the cannabis sector as a potential area to invest resources in for significant profits because of the money it is generating. But it's important to conduct some study on this industry and learn how these applications function before you become involved. So let's get started.
Market Players of the Cannabis Delivery App Sector
First, the number of nations that have now legalized marijuana, and second, the firm factual expectation that an increasing number of nations will soon join the list, support the market expansion that legalized cannabis is experiencing. The places where cannabis is now legal are fairly constrained, as seen in the map above. However, more nations are gradually becoming open to the concept of legalizing mal
Currently, there are four major players in the field of cannabis app delivery, namely,
Weedmaps

Cashinbis

Budly

Canary
All of these elite players employ one type of business plan or another. There are three widely utilized business models that companies typically employ to develop their businesses, while the choice of model is entirely up to you. So let's get started with the common business concepts right now.
Also Read: Ideas for Grocery Delivery App Development in 2024.
The Business Model
Every startup in the present market needs a clear business model. The reason for this is that it has the power to build or ruin your company. There is no demand for business in a market, and frequently there is a lack of identifying the correct market, according to 42% of the main reasons why a company would fail.
29% of startups fail because of a lack of funding. These two factors share the same underlying cause, which is an inadequate business model. You can discover the ideal market with the aid of a well-defined business plan, and you can maintain the company with consistent cash flow.
In terms of the cannabis industry, there are three primary business models to adopt:
Delivery Model:

It is a service-based company model in which you are simply interested in marijuana delivery. Other company operations, however, are unimportant.

Retail Model:

Here, you may make use of both the distribution and sales sides of the firm. You may sell your marijuana straight to customers and even continue to do your delivery business by using a retail establishment. Additionally, it will enable you to benefit from delivery fees.

Platform Model

: A business plan that enables you to handle orders and deliveries simultaneously while serving as a platform for various marijuana businesses and consumers to do online commerce. The appeal of this arrangement is that you may generate a commission-based profit while avoiding exposure to the company's obligations.
No matter what platform, retailer, or delivery method you use, there is no disputing that a cutting-edge digital tool like cannabis business applications will help your company expand. But how can you create a cannabis delivery app at a reasonable price?
Let's look at the prime factors which affect the price of app delivery cannabis.
Key Costing Factors
The following list includes some of the major variables that influence the price of setting up an online cannabis delivery service on various platforms:
It's critical to make a platform decision before beginning the process of developing a mobile application. You may decide whether to create an iOS, Android, or cross-platform application based on your target market. It is preferable to choose one platform in the beginning if you are a startup with a small budget; afterward, you may switch to numerous platforms.
Features and Functionality:

 
The more features and functionalities your cannabis delivery service offers, the higher the cost of the app creation will be. Therefore, in the first iteration of the app, it is wise to focus exclusively on the essential functions. It will enable you to provide a top-notch client experience at reasonable prices. The cost involved in creating an app rises as the features do as well.
Your cannabis delivery application's success depends on its user interface (UI) and user experience (UX). If you want to leave a lasting impression on your users, your application has to include UI/UX elements like push notifications, icons, and customization. With a decent design, consumers will want to use your app more frequently and won't eventually stop using it. However, this can raise the overall price of developing an app.

Choice of App Development Business:
The mobile app development company you select will also have an impact on the ultimate cost of your app development. A reputable app development business offers skilled resources and has experience in a variety of fields to provide top-notch services. Although it will raise the cost of outsourcing the creation of apps, the service's quality won't be affected, and the development cycle will undoubtedly be sped up.
Your app's job doesn't finish when it is published to the store. Other factors, such as app maintenance, also lead to an increase in the price of creating a cannabis delivery app. Once the software is out onto the market, you must continually update and maintain it.
As you work to expand your cannabis delivery app company, you will need to update the app's functionality and connectors to meet customer needs. To maintain the efficient operation of your app, you will also need ongoing technical support from experienced engineers. The cost of developing mobile apps rises as a result of this.
How Much Does it Cost to Develop a Cannabis Delivery App Like Eaze?
The cost of developing the best cannabis delivery app is greater since there are more versions in a typical cannabis delivery app than in other on-demand delivery apps like Eaze. It mostly depends on the app's features and platform (Native or Cross) that will be used for development. It makes sense to open the program with the MVP choice. It will only contain the functionality that is really needed to launch the firm without incurring excessive app development costs. But wise technology choice and integration will be essential to the app's success.
The typical cost of developing a cannabis delivery app will be between USD 40,000 and USD 50,000 if you choose the basic features discussed in this post. It is only a rough estimate, after all. The ultimate cost to construct an app like Eaze might grow or decrease depending on a number of variables, including the choice of an app development firm, the kind of platform, and the functionality of your app. 
MultiQoS Expertise in Delivery App Development
When entering this market, be careful to get advice from reputable app development company like MultiQoS to get a ballpark idea of the cost of creating world-class cannabis delivery applications. As a reputable app development business, we can provide you with exact guidance and create an app that satisfies your needs. They will make sure the app is user-friendly and has cutting-edge features that will affect the growth and profitability of your company.
Conclusion
As a conclusion to this blog, it won't be incorrect to state that as the globe is changing quickly, so are global demands. With all of these statistics and data, it has been suggested that the US cannabis delivery sector is growing rapidly. Services of all stripes are eager to invest in marijuana delivery businesses as the majority of US cities have legalized marijuana delivery for medical purposes.
In the US and locations like California, where the use of marijuana for medical purposes has become increasingly popular, the cannabis delivery industry is a sizable sector. You can build a feature-rich cannabis delivery app with the proper strategy and money if you want to expand your medical marijuana supply business or establish your own cannabis delivery company.
Want to Develop Own a Cannabis On-Demand Delivery App?
Get Started Right away by Consulting Our On-Delivery App Consultants.
FAQs on Cannabis Delivery App Development
Where we can ask the user to choose their intent, a single app will do. This makes it possible for suppliers and other staff members to place orders whenever necessary using the same app, just like a regular consumer, saving them the trouble of downloading yet another app.
The following elements should also be taken into account:
Doing market research

Obtaining the necessary licenses

Observing all legal requirements

Finding the

mobile app developers

Conceiving a perfect technical solution
If you are going with the basic features, as mentioned in the article here, the average cost of cannabis delivery app development will come somewhere around USD 40,000 to USD 50,000.
Build Your Team
Book a Consultation Now!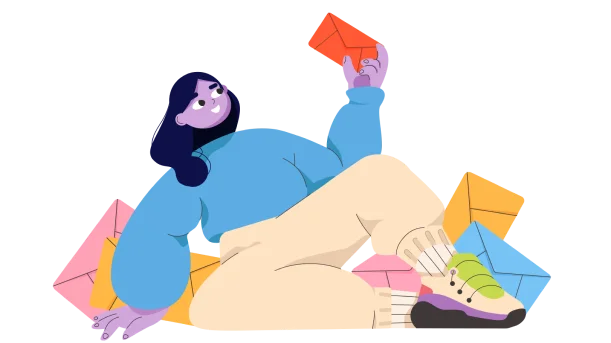 Don't Miss Out!
Your Inbox's New Best Friend. Subscribe Now and Never Miss a Beat!
Read More Blogs