Mobile App
Complete Guide to On-Demand Food Delivery App Development : For Startups
The on-demand economy is changing the way we perceive and order stuff online. Over the last few years, we have witnessed the rise of a large number of on-demand food…
Prashant Pujara
The on-demand economy is changing the way we perceive and order stuff online. Over the last few years, we have witnessed the rise of a large number of on-demand food apps which has made our lives increasingly comfortable and easier. To be precise, on-demand food delivery apps have been experiencing a huge surge in demand, thanks to the COVID-19 pandemic.
In the last few months, many well-known on-demand food delivery companies have acknowledged the fact that their sales grew during the period of lockdown. Owing to this massive growth, entrepreneurs are investing heavily in the online food industry and broadly considering on-demand food delivery apps in association with mobile app Development Company.
Note that an app development company is an ideal option when the context is about designing and deploying your app. App development companies also ensure regular maintenance of the app so that it remains responsive throughout various platforms.
Since this industry has a large customer base, individuals are considering joining this with the help of food delivery app development. So with these things in mind, let's take a glance at some of the ways with the help of which you can be successful in the food delivery industry.
What Features should you include in the On-demand Food App?
To be precise, the notion of on-demand app development is quite broad. Unless you aren't aware of certain things, the app development process will face certain types of failures. So here are some things to include in your on-demand food app.
For Customers
When the context is about food delivery application development, you just cannot think without customers. That's why you should include various functionalities in the app so that the customers don't go through a complex process to place their orders. For instance, the on-demand food app should include a search bar and relevant filters.
With the help of these two functionalities, the users can search bars, restaurants, and cuisine on the basis of location. Ensure that you curate the search filters on the basis of varied restaurants, cuisines, dishes, etc. On the other hand, the app should include easy order placement features. In simple words, the user should have the ability to place the order with a few simple taps on the device's screen.
The app should be able to provide users with intuitive navigation so that even first-time users can have great fun ordering food from the app. For instance, let them choose their favourite dish and order it. From there lead them directly towards the final check-out page so that the ordering process seems hassle-free to them. Another crucial feature that should be included to maintain transparency is real-time tracking.
With the help of real-time tracking, customers would be aware of the precise time when their food will arrive. Note that you can integrate with Google Maps so that users don't have issues. On the other hand, it is also important to integrate payment gateways with the app. You should allow users to pay via debit/credit cards, wallets, Net Banking, etc. Multiple payment options would make your app popular in a quick possible timeframe.
Also, note that the best food delivery app allows its users to check the availability of the tables in their favourite eateries. Though it is an optional feature, you can include it in your app to make it more user-friendly. Ensure that they can book their tables by going through a few simple steps.
Another important feature that should make your customers feel more empowered is their ability to provide ratings and reviews. To be precise, feedbacks are important to be aware of the response of your food delivery application. Provide your users with this feature so that they can review and rate your service.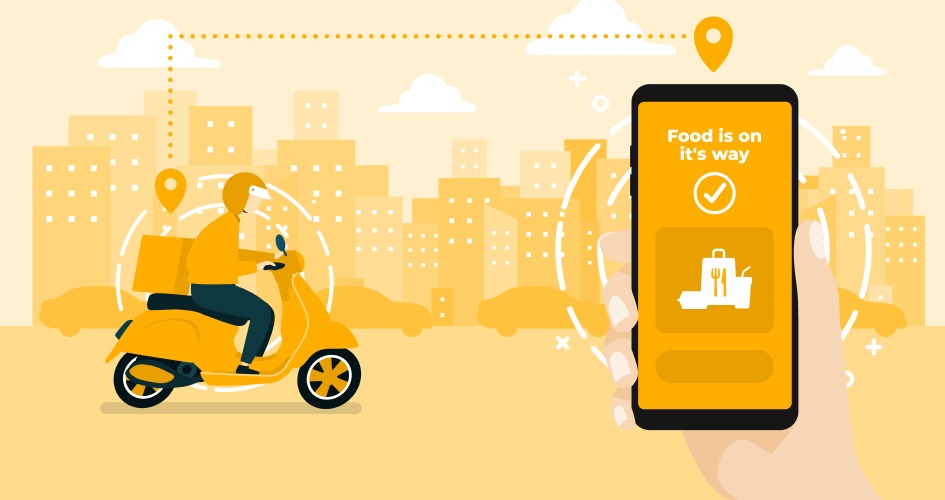 For the Delivery Agents
The on-demand delivery app should also have dedicated features and modules for the delivery agents. No doubt, delivery agents are one of the crucial components of a food delivery business. They ensure the smooth functioning of your business and hence it is important that you include advanced features and functionalities in the app for them. For instance, the food delivery app should have a signup and login option for the delivery agents. In simple words, this function should allow the delivery agents to sign-up in the app via social media networks like Google, Facebook, etc.
In short, the login procedure should be easy so that the agents don't face any type of issue. Next up is the user profile which should allow the delivery agents to maintain their profile. The profile of the delivery agents usually comprises photos, names, contact numbers, etc. The food delivery app should also send a notification alert for new orders.
In other words, the delivery agents should get push notifications for new orders coming from the customer's end. Even when the food delivery app is not running in the background, they should be able to get the notification. Furthermore, the app should help the agents to manage several food deliveries at a single time and respond to various requests during peak hours.
Note that this type of situation usually occurs during national holidays or weekends. Another important functionality to add here is GPS. If the delivery agent is in a hurry to deliver food items, they should be able to select the shortest and fastest routes to reach the location of the users. Furthermore, the users should also get notification prompts when the delivery agent picks up their order from the restaurant and is one the way to deliver it.
Significance of the Admin Panel
To be precise, the admin panel or the centralized dashboard should have certain functionalities so that it is easy for you to manage your food delivery business. An android app development company would help in integrating certain tools which would increase the value of your business.
For instance, you should be able to monitor performance via the admin panel. In simple words, the admin panel should help you assess delivery schedules, the performance of agents, complaints about them, etc. Furthermore, you should also have the ability to manage orders straight from the centralized dashboard.
You should have the ability to manage every activity from pickups to deliveries. In this manner, you would be able to streamline the efficiency of your on-demand food business. Besides all these functionalities, you should be able to get real-time updates and notifications about the delivery agents and the restaurants. Another important feature to include is payment and commission management. The owners should have the flexibility to set commission rates through the on-demand food delivery app.
App Development Platform
Note that there are three primary ways with the help of which you can launch your app- Android, iOS and cross-platform. You can opt for an iOS app Development Company if you think that your users have a large number of iOS devices. This is the reason that it is quite important to carry out thorough research on your target audiences before starting the on-demand food business.
Note that Android app development is quite good and appeals to a large number of users. However, cross-platform app development is one of the most popular ways to design and develop your on-demand food app. With cross-platform app development, you would be able to target both Android and iOS users which exudes practicality.
As mentioned earlier, the on-demand food business is nothing without customers. So after developing the app, make sure that you keep them engaged. In simple words, you need to be sure of how to let them keep coming back to the food delivery app. Deals and discounts can be a good enough way to attract them to your business. Also, it is important to keep working on the application from time to time to sort out any issues that can affect its performance.
Conclusion
On-Demand Apps are the way of the future; most services will have their own on-demand app in the near future. However, understanding the challenges you'll face in the ever-changing market environment is critical. Changes in the realm of technology and the food sector are to be expected.
In the future years, this is how the online food delivery industry will continue to expand at a breakneck pace. As a result, developing a robust app will help your food business remain viable in the long run.
If you are looking forward to developing an on-demand food delivery app as per the current market trends, you can reach out to an on-demand food delivery app developer. In no time, our expert will be there to answer all of your questions.
We at MultiQoS, a leading on-demand app development company, evaluate your business requirements and then offer you an ideal solution that helps you start & expand your on-demand food delivery business smoothly.
Please contact us at biz@multiqos.com at any time.
Let's Create Big Stories Together
Mobile is in our nerves. We don't just build apps, we create brand. Choosing us will be your best decision.
Build Your Team
Book a Consultation Now!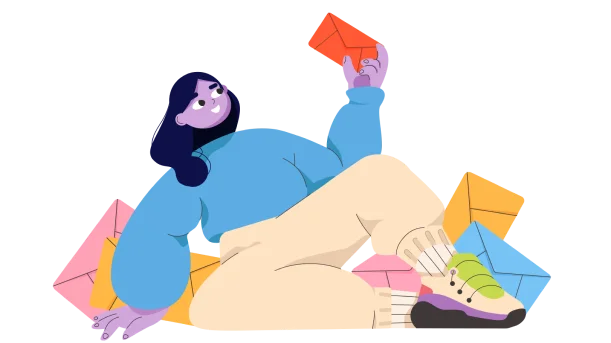 Don't Miss Out!
Your Inbox's New Best Friend. Subscribe Now and Never Miss a Beat!
Read More Blogs