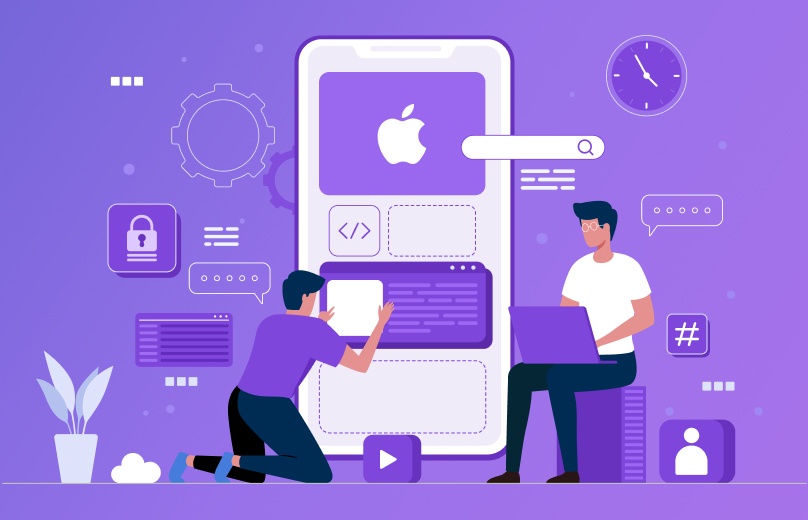 Mobile App
Latest iOS App Design and Development Trends to Look Out in 2023 – [Updated]
The entire world cannot wait to forget the gloomy year of 2022. However, things were not that bad when we talk about technology. As per the latest trends, Covid 19…

Parth Thakkar
The entire world cannot wait to forget the gloomy year of 2022. However, things were not that bad when we talk about technology. As per the latest trends, Covid 19 accelerated tech adoption in every sector, and developers cannot stop but imagine the amazing opportunities 2023 has to offer.
Speaking of which, last year has been exceptionally well for businesses that were run through mobiles. Android and iOS being the leading platforms, have always been at war with each other. Technically, we don't see any competition, but only opportunities. People are equally inclined to use mobile applications on both platforms, and with the advent of hybrid application development, mobile app development companies are now able to develop applications much faster and cheaper than ever before.
In the native app ecosystem, too, new emerging trends in both platforms are kindling amazing ways to keep their users engaged with unparalleled app experiences. Today, we are here with the top 7 trends in iOS mobile app development that you cannot ignore in 2023.
The iOS App Market
When selecting a platform, you would be interested in the user base the most. After all, that ensures your success in the market the most. Several new applications enter the space across different genres, and it becomes important to evaluate the ROI before you make any big investments. Engaging an iOS app development agency can be a tough task. iOS development requires precision and a deeper understanding of uncontemporary languages.
Another important factor to consider while entering the iOS market is user experience. The iOS devices behave differently than android devices. The entire user navigation is different; a mobile app development company with in-depth knowledge of user experience and a prolific design team can help you pull off complex app development projects that are not just engaging but also are at par when it comes to iOS development.
Statista recently released a new study stating that the iOS industry reach $693 billion in 2021. This is huge. Given the improvements made regularly in the OSes, it was bound to happen, but it just accelerated. Let's check out the new iOS development trends.
Top 7 iOS App Development Trends for 2023
1. Swift 6 Programming Language
iOS app developers could not get enough of Swift 5 and Swift 5.1 when they were launched in 2020. It had some amazing features that took app development to the next level. The Swift 5 was all about faster development and top-notch user experience. The version had features such as:
Compiler and language updates
Stable ABI and Binary Compatibility
Package managers updates
Standard Library updates
Module Stability
Swift Syntax updates
While details of Swift6 are yet to be unravelled, you can expect it to be nothing but more powerful than what was seen in Swift5. Our speculations are better tooling with the package manager, accuracy in diagnostics, better debugging support, memory ownership model, additional concurrency support, etc.
2. Machine Learning
Not only are AI and ML the biggest trend of the decade, but they are revolutionizing the information age in unbelievable ways. It would be exciting to see how iOS development services would be using Core ML update to improve iOS development. The entire year is bound to see some more of AI and ML.
With Apple making improvements in the 2022 core ML updates, you can expect new layer types, support for encrypting models, the ability to host model updates on Cloud Kit, etc. The world is ready to see more intelligent applications entering the market; find an iOS app development company that understands it.
3. AR
Apple started the year with a bang and launched its very own line of AR products in the market. 2023 is going to be ruled by iOS. The market is filled with excitement, and I cannot wait to see the AR glasses that might be one of the few AR-driven things Apple would be launching.
The point is, AR is one of the major focuses of Apple this year. Giving iOS app developers some tough trends to prove their ante, only time will tell how well they would be able to use the trend and work on improving the user experience on their mobile applications.
Also, last year Apple introduced features like depth capabilities and face tracking to the AR Kit, this year, we might see more connections being built between AR Kit and Apple Neural Engine, making virtual experiences much better.
4. Internet of Things
IoT or the Internet of Things has been grabbing a lot of attention lately. Apple too is working on improving the experience with an efficient HomeKit. Mobile app development companies are seen adopting the use of the HomeKit framework and creating actions to control devices by Siri.
In the year 2023, we will see more of WatchOS, iOS, TV OS, and the experience would become immersive with the devices.
5. Cloud Kit
For an iOS app development company, Cloud Kit is the most promising new trend around the iOS app ecosystem. Apple Cloud Services keep on getting better and this time rewarding with 1PB of free storage to the developers. Now, developers can store entire app data in iCloud backup all for free and enjoy unprecedented functionalities such as real-time syncing, simple sharing, authentication, server-side storage, and more scalability.
6. iOS 15
The iOS 13 and 14 versions were mind-blowing, and so is expected from iOS 15. Every year starts with iOS users migrating on to a new version, and the iOS Application Developers would have more jobs to migrate the existing apps to the new OS. Having said that, businesses would update their existing apps to meet the new features.
As much as iOS 14 was revolutionary, iOS 15 is expected to go limitless. There are many speculations being made about iOS 15 and how it would impact iOS app development services, but honestly, we would know nothing until we see it ourselves.
7. Privacy Updates
iOS app development services are known to exhibit security features. iOS is the epitome of security, and it is a well-established fact that the iOS 14 update proved it well.
Version 14's security features, such as changes in store-level control and IDFA, modification in geo-location access, modification in app install attributions, privacy report highlighting the tracking companies, etc., have made people trust iOS more than Android.
In 2023, it is expected to witness iOS mobile app development companies revisiting their iOS app development services and deployment approach to match the industry standards. It is essential for you to go for an iOS app development agency that understands all the security guidelines well and leaves no loopholes in the application.
So, this was it, guys! Do let us know what you think would be the biggest trends of 2023 in the iOS app development industry and which one you are most looking forward to incorporating in your apps.
Let's Create Big Stories Together
Mobile is in our nerves. We don't just build apps, we create brand. Choosing us will be your best decision.
Build Your Team
Book a Consultation Now!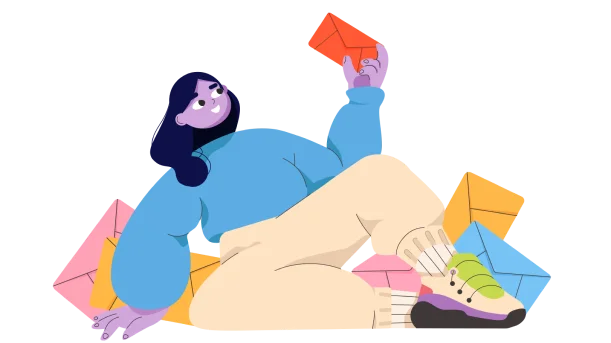 Don't Miss Out!
Your Inbox's New Best Friend. Subscribe Now and Never Miss a Beat!
Read More Blogs