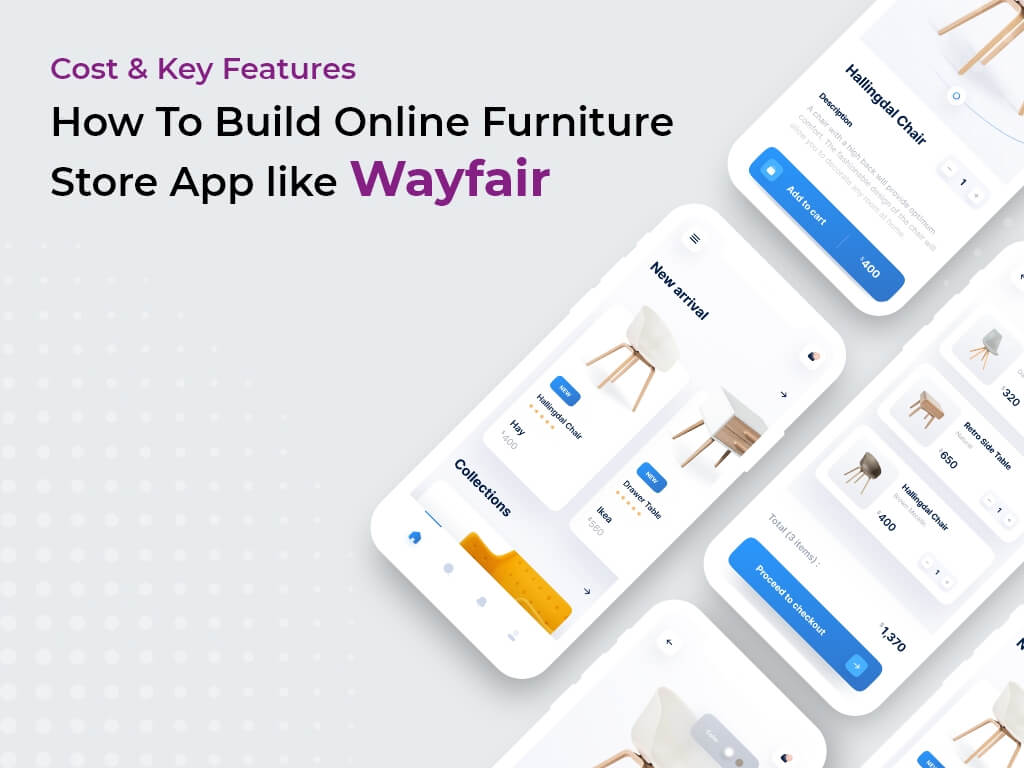 Mobile App
How To Develop Online Furniture Store App like Wayfair – Cost & Features
Overview Furniture is a quintessential element for every household. It is no more just a symbol of luxury but over time, it has evolved as a basic need to have…

Parth Thakkar
Overview
Furniture is a quintessential element for every household. It is no more just a symbol of luxury but over time, it has evolved as a basic need to have a comfortable life. When people lie on sofas and furniture, they receive a true sense of its comfort and quality. 
But does all furniture promise comfort? Well, No. 
Every brand comes up with a range of products to choose from-which necessarily might not be the same as represented. So, choosing furnishings and accessories for your house can become a difficult chore, especially if you have to go from shop to shop to find the ideal fit.
However, with the advent of digital shopping grounds, several online furniture companies have come up. They have simplified the journey of furniture purchase for their potential customers. Customers have developed faith in internet firms that allows them to go through a variety of popular brands without having to spend hours in the sun. In the event that the one they purchased has a flaw, they can exchange it and choose another too. In a nutshell, it can be said that online furniture store has greatly transformed the industry and has become a prospective field to invest in.
But before we delve deeper into the realm of online furniture app development, there are certain key factors that you must keep in your mind to analyze the working process of these apps closely and evaluate what the future holds for your online furniture business.
Wayfair- One of the Most Popular Online Furniture Stores
Wayfair is a well-known e-commerce platform that properly meets all of today's furniture and fixture needs. The mobile application development company had purposefully included a number of intriguing functionalities in the Wayfair app. You can quickly browse a large selection of home furnishings and décor in a variety of styles and pricing ranges. Aside from that, the app contains a number of fantastic features that enhance the end-user experience. This article will show you how to create an app for furniture stores like Wayfair and what variables to consider throughout the development process.

Why Should You Invest in Furniture Store Business?
A traditional furniture shop is enticing, but if one chooses to go down the route of internet commerce, it will be pure chaos in terms of income generation. If we look at the numbers, we will see a good picture of how the online furniture trade has grown and how it will keep breaking through the barriers that have been placed in its way.
The furniture industry in the United States generated staggering $304.3 billion annual revenue in 2018. While it has since exceeded the goals that were set for it, income will continue to rise in the future years. Between 2018 and 2021, the furniture industry is expected to grow at a pace of 0.2 percent each year. This sum may appear little at first glance, but when we consider the whole amount of $304.3 billion, it adds up to a huge $60 billion every year.
What Are the Different Models to Develop an Ecommerce App for Furniture and Décor?
One-Stop Home Decor Shop
This concept makes it easier to manage business online, whether you operate a single business or a network of outlets. Customers may go over every item of furniture in your inventory, place orders, and pay for them all online.
B2B eCommerce for Home Décor
Some home décor companies work closely with other companies. In such a situation, you may use the B2B eCommerce paradigm to create your best furniture shopping apps. It includes everything you'll need to boost sales, advertising, administration, analytics, finance, as well as other bespoke features.
Marketplace for Home Décor
Wayfair has over 14 million goods from over 11000 different vendors all around the world. Develop a home décor eCommerce mobile app like Wayfair to bridge the gap between shoppers and sellers. You might have to construct different furniture shopping apps for buyers and sellers for this reason. Additionally, you will have access to an admin panel from which you can assess and control your entire virtual furniture purchasing company.
Features You Need to Develop Furniture Shopping App Like Wayfair
When you hire mobile app developers, here are a few features that you need to pay special attention to while developing an online furniture store app for your potential customers:
Customer-centric UI/UX
The first thing a user comes across after downloading a particular app is its UI. SO, you must ensure that your app is user-friendly and offers a smooth and efficient experience. Users should be able to discover whatever they need on your app quickly and without experiencing any delays. The more appealing and to-the-point your user interface is, the more likely users are to remember your app and return to it in the future. Additionally, you will have access to an admin panel from which you can assess and control your entire virtual furniture purchasing company.
Flawless Photographs
Users can only embrace the furniture goods through images of it, thus photography is quite important in the internet company. Try to photograph the items from all angles available, as this will make the clients' decision to purchase furniture much easier. Furniture clicks should be crystal obvious and presented in such a manner that shoppers would be unable to resist purchasing them.

360 Views of the Store
Customers usually come to an online business with a list of items they want to purchase. However, if we give them a full 360-degree perspective of the furniture store, they will be able to see all of the amazing pieces of furniture as well as the most recent collections that have been introduced to the store. Customers will most likely buy items they didn't think they needed, clearing out things from the store and generating immediate money.
Product Information
Consumers should be well informed on all sorts of furniture so that they too can make an informed decision for themselves. Providing details of the timber used in the chair, a guide to whatever the wood is sensitive to, and how to maintain the furniture clean so that it lasts a long time is a good practice. Also, providing the clients with accurate information about furniture can set you apart from the competition and help you build a loyal customer base.
Furniture Customization
It happens frequently that a buyer rejects a thing that they loved at first sight simply because of an odd design in the item. If we offer customers the possibility to change the design and customize it to fit the product they want, they are more likely to buy it.
Delivery and Insurance
Given the high cost of furniture, buyers should be entitled to free shipping on their purchases. All of the necessary fittings in the house should be completed by an expert, which you will offer. The Insurance coverage should also be added in the transaction so that the consumer may collect the greatest amount from the insurance provider in the event that the furniture tarnishes.
Assured Return Policy
Buyers will feel more at ease if this function is available since they will know that the thing they are purchasing may be returned, allowing them to embark on a shopping binge. Customers should always be free to return anything for any reason since this will build confidence between the vendor and the customer.
What is the Tech Stack for Developing an Online Furniture Store App Like Wayfair?
The technology stack that a mobile app development company in India utilizes for your project is a critical factor in determining the success of your app. You must ensure that the development business employs the latest and most current technologies and software for development purposes to avoid any humiliation, malfunction, or anomaly in the functionality of your app. 
Below are some of the most used tech stacks for creating outstanding e-commerce mobile applications like Wayfair:
Front-end Development
HTML for designing documents as per the display on the web browser

CSS for the presentation of the documents

Java Script as the core programming language
Back-end Development
Database: MongoDB, MySQL, or PostgreSQL

Storage: AWS or Google Firebase

Programming Language: Java or Kotlin

Toolkit: Android SDK

Server: Apache or Nginx

Frameworks: Express or Nest.js

Payment Gateways: PayPal & Stripe

CRM: Zoho or Microsoft Dynamics
What Are the Factors That Affect the Cost of Development of the Wayfair App?
The cost of furniture app development is determined by the following factors: 
App Design
The app's UI/UX design has a significant impact on its success. Even before they get to the point of using the features, users examine the application's design. They consider how authentic the furniture's style seems, how convenient it is to go in and examine the furniture's craftsmanship, and so on. Focused on the ability of the mobile app developers you hire, an app identical to Wayfair would take somewhere from 3-5 weeks to establish. This equates to 120 to 200 hours when converted to hours. A cost conversion of this would be in the region of $14,000 to $34,000.

Source: Furniture Store App
App Features
It normally takes 100-200 hours to create a furniture brochure. It takes about 110-220 hours to create a virtual furniture foundation with the ability to adjust an item's color. The time it takes to snap a photo of the installation at the user's house is between 10 to 20 hours. The amount of time needed is between 240 and 480 hours. The average cost of developing an app is $32,000 to $76,000.
Q & A Testing
The quickest phase in the complete mobile app development project is identifying and removing bugs. It is considered one of the most critical phases of the entire process, regardless of how fast it is. It might take up to two weeks for engineers to test an application like Wayfair. With an hourly fee of $35 in India for an android or iOS app developer, you'll need to spend around $4,000 to test your Wayfair-like app. In all, you'll need a least of 440 to 760 hours (about 3-5 months) to construct an augmented reality furniture app like Wayfair. And, depending on this time frame, the development will cost between $62,000 and $118,000 to complete.
Aside from these important criteria, there is one more important component that influences the cost of app development. It's a mobile app development company that creates mobile apps. The cost of digital furniture retailers like Wayfair is determined by a variety of factors, including the agency's location, team size, and professionals working on the project. An agency headquartered in the United States would charge between $80-100 per hour, whereas one based in India would charge between $60-80 per hour. Similarly, the greater the app development cost, the larger the team size involved with the project.
Now that we know the expenditure side of the aspects, it is time to analyze the monetization opportunities options for entrepreneurs through a business-like Wayfair. 
What is the Monetization Model for a Wayfair-Like App?
Wayfair's business strategy is based on selling products, providing installation services, and selling advertising on its site.
You can go a step further with gamification as a brand. You may either offer clients digital furniture for their digital rooms or just add a feature where users receive a discount if they recommend their friends to the app and they make a purchase. There are a variety of methods for making your clients addicted to your mobile app. 
There might be a variety of methods to profit from the Wayfair-like app, but the most important thing to remember is that it must reflect the company image and not obstruct the consumers' experience.
MultiQoS Expertise in On-Demand App Development
In a store like Wayfair, customers may use the camera to view the exact room in the store, choose a product, and place it in the room to see how it fits or looks in that area. Users may also effortlessly switch between goods and move them around to see how they look from different angles and layouts. 
At MultiQoS, we can help you create the exact same application that allows you to connect with more online buyers and take your business to a whole new level. We have an efficient mobile app development team of professionals who can assist you in real-time with your dream app with all the necessary functionalities and user-friendly content. 
Concluding Thoughts
To succeed, developing a Home Décor App necessitates a great deal of thought and money. Developing your online furniture business, however, is not a terrible notion in this epidemic, when every online activity is booming. Investing your time and attention in this area, together with these helpful hints, can provide you with unlimited rewards that you've always wanted to connect with your furniture internet search.
Interested in Marketplace App Development?
Boost your business growth with our mobile app development services.
FAQ about Furniture Store App Development
If you're making a complicated furniture app, you'll need to include a lot of features. Developing a furniture app with a tonne of features might cost anywhere from $100 to $180.
If you want to create a profitable Furniture Shop Mobile App Development or Develop a Home Décor App, you must first put out a few efforts. First and foremost, you must ensure that you are offering high-quality furniture at reasonable prices. Aside from that, make sure your client service is up to par. Other factors such as product variety, ease of app use, and appropriate advertising aid in the visibility of a furniture shop app.
Presently, distributing furniture is one of the most successful companies. Many people have been motivated to start a furniture business by the constant need for interior decor and the ever-changing trends.
Depending on your requirements and needs, it might take anywhere from 430 to 750 hours (about 3-5 months) to complete. And the cost of development will be determined by your requirements.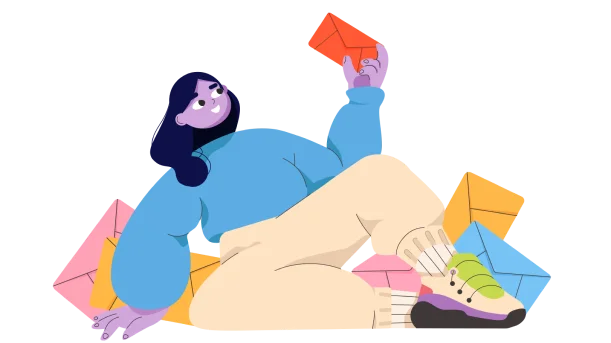 Don't Miss Out!
Your Inbox's New Best Friend. Subscribe Now and Never Miss a Beat!
Read More Blogs