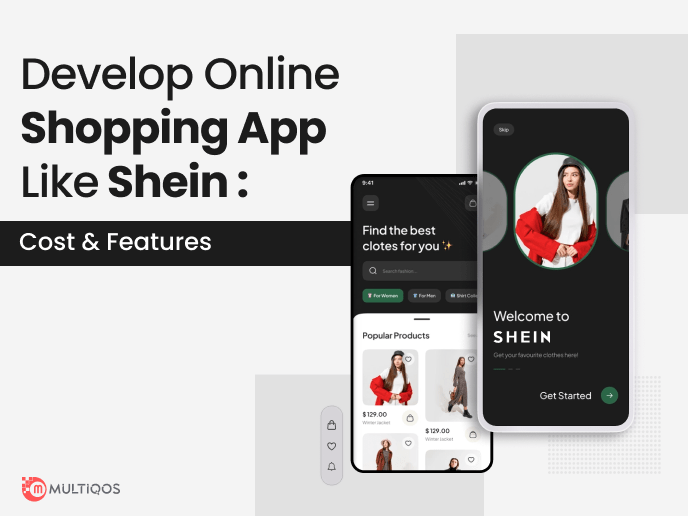 eCommerce
How to Build Women Fashion Ecommerce App Like SHEIN?
Introduction Businesses in the fashion industry are increasingly resorting to digital platforms such as social media and shopping apps in order to connect with customers and generate sales. The production…

Parth Thakkar
Introduction
Businesses in the fashion industry are increasingly resorting to digital platforms such as social media and shopping apps in order to connect with customers and generate sales. The production of such a medium has a broad range of potential uses, one of which is the purchase of apparel through the internet. Most investors have already launched their online e-commerce firms, allowing them to start reaping the benefits of the idea instantly. More and more individuals realize the benefits of online shopping, particularly in terms of convenience and time savings. It is difficult to develop software that assists people of all ages in online apparel shopping, including children, teenagers, and adults. 
Shein is one example of this kind of software that provides users access to a vast inventory of fashionable garments, attractive accessories, and other fashion-related things. In this blog, we will detail the steps required to Develop a Women Fashion App Like Shein that can provide good results and drive users crazy with its large range of in-demand, on-trend fashion and accessories accessible to people of all socioeconomic strata. To do this, we must first explore the essential features that such a program would need to have in order to get the absurd results that Shein found.
About SHEIN -The Fashion App
Shein is a worldwide e-commerce platform that caters to clients in various areas, including the Middle East, Europe, the United States of America, and Australia. Since its inception in 2008, this app has sold women's clothing. Later, it became well-known for offering a diverse range of branded goods, such as clothing for adults, women, and children, accessories, footwear, and other things.
The annual increase in the number of users using the app in the UK and USA can continue. This well-known app for online clothing shopping has surpassed Amazon in popularity across Android and iOS platforms, propelling it to the top of the rankings in app stores throughout the United States. The app has been rated 4.7 out of 5 stars across two app stores and has been downloaded more than 100 million times.
How Shein App Created Buzz?
Chris Xu, the creator of Shein, also developed the software that goes along with it. To increase his visibility, he investigated various alternative approaches to Women Fashion App Development, such as developing a specialized mobile application, implementing social media marketing, and other similar strategies. With this strategy, he could raise more than 48,000,000 dollars in earnings. Developing a shopping cart for online purchases is not a straightforward effort. A significant amount of research is required to construct an interaction rate. Customers of the apparel company were provided with an amazing new communication channel in the form of the Shein mobile application. 
A funnel system was designed so that the engagement rate with the app could be improved. This system has contributed to its prominence in the online fashion retail business. This illustrates that the success of any digital product is directly correlated to the quality of the user experience offered by the product. When trying to achieve amazing results, it is frequently necessary to begin the user experience with an interesting firm. For projects of this kind, a leading mobile app developer makes available the services of a trained user experience (UX) designer. The company has made a name for itself by receiving accolades from the most well-known e-commerce platforms with which it has worked in the past.
Steps To Consider While Developing An App Like SHEIN e-Commerce App
Step 1: Collect Information, and Conduct an In-Depth Analysis of the Market
It is vital to draw cues from individuals who have previously achieved success in order to succeed in today's blooming and competitive markets. These marketplaces are full of opportunities, but they are also very cutthroat. When developing an app comparable to Shein's e-commerce platform, you need to be aware of both the app's strengths and drawbacks. It's a fantastic method for enhancing the functionality of your software. And concerning these four aspects specifically, Shein truly shines:
Details on both the delivery method and the method of payment.

Simple registration procedure.

There are a variety of payment methods available to choose from.

There are several search parameters available to choose from.
Step 2: Creating the App's UI and UX
Regarding fashion application development, one of the most common misunderstandings is that the program must have an elaborate user interface. Rather, users' requirements must be customarily considered while developing an application. As you are developing an app, you should give some thought to the features and capabilities you want to include. Next, think about the most effective way to highlight that aspect of your product and demonstrate it to prospective customers through a screen.
Step 3: Adding features and functionalities to the app
Shein is a fully created piece of e-commerce software that has features and capabilities that were designed with careful consideration. Developing an app equivalent to Shein's online shopping platform would call for a significant commitment of both time and money. A company's best interest is to begin operations with a minimal viable product (MVP) or a streamlined version of an e-commerce software application.
Step 4: Establish communication with the App Development Group
To construct an app comparable to Shein requires the collaboration of several individuals, including app developers, business analysts, project managers, a user interface/experience designer, app testers, and others. A fashion app development company might provide you with a specialized staff that you could recruit. In point of fact, coordinating with and communicating with a group becomes a great deal less difficult. However, before you entrust them with the responsibility of designing your e-commerce app, you must ensure they have the essential skills.
Also Read: Ecommerce Mobile App Development Guide
Top Features of Trending Women's Fashion App Like SHEIN
A shopping cart is a necessary component of every e-commerce platform. On occasion, buyers will be unable to buy a product. Instead of forgetting about the item, they'd want to save it in a digital shopping cart for future reference. The moment they have enough money, they immediately begin the checkout procedure. They can stop looking for it now.
Whenever using an e-commerce app, consumers are constantly on the lookout for a one-of-a-kind product. A search bar is included in apps like Shein, where shoppers can quickly and easily look for the desired products. You may use either your keyboard or your voice to do a search using this bar. Users may turn to the voice search option when typing is too much of a hassle. One of the most useful features of a shopping app is the ability to search for certain items.

Secure Online Payment Processing Gateway
Cash on delivery is not an available payment option for all goods. As a result, prepayment from consumers is required. This highlights the need to integrate a payment gateway. It's a cutting-edge function facilitates speedy and secure internet banking-based financial transactions. Shein is an example of a shopping app that allows users to send money using UPI in addition to traditional bank transfers.
All but the most basic built-in applications on mobile devices support push notifications. Notifications like this are essential in shopping applications and should not be ignored. Customers must be aware of recent outfit additions to the app's database as well as any specials or discounts that may apply to their purchases. You may get these alerts via Shein or another app with a similar interface. Having this option available increases consumer loyalty.
Customer Support and Response
Customers experiencing difficulties with their orders or having questions about their purchases may contact the service staff for assistance. AI chatbots are now being used in e-commerce applications to handle these inquiries. Adding such functionality, however, may increase development expenses for the project. They need to make a choice and include it into the overall Cost to Develop a Fashion App Like Shein.
How Much Does It Cost To Develop an App like SHEIN?
This is an essential issue that must be answered in advance for anybody considering developing a shopping app similar to Shein. The price of constructing the app might range anywhere from $20,000 to $45,000, depending on the nature of the app's requirements and any other relevant factors that may be taken into account. This is just an approximate estimate, and the final cost may be much more or lower.
Factors Affecting the Cost of Developing an App like SHEIN
To build software in the manner of Shein, rigorous financial management and meticulous attention to detail are both required in India. The following is a list of factors that can help determine Fashion App Development Cost Like Shein.
A mobile application's structure is emblematic of its shape and function. Users are required to have the capacity to grasp as well as interact with the material. Your team might benefit from reviewing the case study provided by the success of Indian apps like Shein. They need to thoroughly analyze the user interfaces and user experiences offered by competing software programs. An application designed for mobile devices may take advantage of any or all of these functionalities. On the other hand, they surely need to modernize the overall appearance of their application.
In terms of the dimensions of mobile apps, shopping applications connected to eCommerce, such as Shein, tend to be more significant. The costs of building apps of this magnitude often begin at or beyond thirty thousand dollars. On the other hand, smaller or medium-scale applications may cost as low as fifteen thousand dollars. Because it needs more storage space to store the data from a bigger size, having a database that is larger than average may result in more costs. The Women Fashion App Development Cost is another variable subject to change.
The time has come to begin the phase of a real implementation. It is necessary to deploy an application on the very finest platform available to get the highest potential return on investment. When you Make An Application Like Shein, one of the most crucial decisions is which distribution platform to use. In addition, a cross-platform approach enables you to deploy on several platforms while lowering the total expenses associated with deployment. Important distribution channels include Google Play and the App Store for Apple devices.
Fashion app developers can't create an app for the retail clothing business comparable to Shein on their own. When developing these kinds of mobile applications, collaboration is very necessary. As a result, you must identify a reputable app development company for the project that you are working on. The company provides various price alternatives based on the amount of time and effort necessary to complete the task. We recommend getting in touch with an app development company.
MultiQoS Expertise
Before entrusting any business with your task, you should investigate that organization and check the job that they have done. Productivity and income are two areas that might benefit from having an accurate image of the employees. Therefore, you should take precautions to choose the appropriate mobile app development company and trust them. The only approach to establishing trust is to investigate strategies that have been successful in the past. Investigate the firm's history since doing so will provide you with useful information.
Be careful not to become too abstract with your deals since the program can accommodate a broad range of strategies. Apps similar to the Shein app may cost anywhere from $15,000 to $30,000, depending on the features. This range was determined based on the usefulness of the items. The time it takes to develop an app comparable to the Shein App for MultiQoS might be as short as 14–15 weeks, depending on the complexity of your app. MultiQoS is among the greatest app development companies globally and can meet your company's needs in this area. The previous work completed by the organization is a useful indication of the quality of the service they provide.
Conclusion
Shein has been recognized as a frontrunner in its field because of the specialized product choices and one-of-a-kind offerings it provides to its customers. You need to develop an app similar to Shein to maintain your position as a contender in the market for online shopping. However, if you are serious about coming out on top of this competition, you should investigate the possibility of teaming up with a company offering fashion app development services. 
They will consider the opinions of customers as well as the movements of the market before deciding which cutting-edge capabilities to implement initially. They design a shopping app that functions well by first evaluating the firm's demands and then considering the client's perspective. In addition, professionals will lend a hand to you in adopting the most advanced technologies available to be certain of their continued existence in the years to come.
Let's Create Big Stories Together
Mobile is in our nerves. We don't just build apps, we create brand. Choosing us will be your best decision.
FAQs on E-Commerce Appointment App Development
E-rise commerce's prominence may be attributed to the many advantages it offers to companies in the areas of promotion and product development, both of which contribute to increased revenue. An effective and well-designed e-store software makes it easy to set and achieve objectives and gives customers continuous support.
People nowadays often have very little free time, making it difficult for them to make purchases at physical establishments. It is more convenient for them to shop online on their phones or desktops. You may access this market and keep your customers abreast of your new offerings by maintaining an e-commerce site for your business.
Several variables affect the final price of a mobile app for a clothing company. Everything from the Fashion Ecommerce Application Development platform and design to the complexity of the app and the features you want it to have to the technology stack you use and beyond are all factors to consider. Our team will carefully examine the requirements for your fashion e-commerce app before we provide you with a price.
Build Your Team
Book a Consultation Now!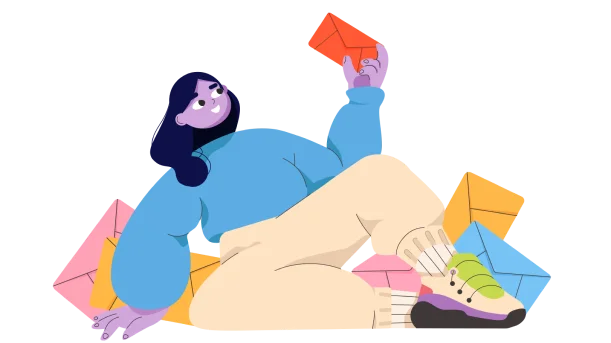 Don't Miss Out!
Your Inbox's New Best Friend. Subscribe Now and Never Miss a Beat!
Read More Blogs