Mobile App
Why Is India Preferred for App Development Outsourcing in the World?
Introduction Outsourcing is becoming more popular as companies realize the benefits, and India has emerged as the world's leading provider of software solutions. Development of Applications Outsourcing can lower costs…
Prashant Pujara
Introduction
Outsourcing is becoming more popular as companies realize the benefits, and India has emerged as the world's leading provider of software solutions. Development of Applications Outsourcing can lower costs and increase capital expenditures. Moreover, it eliminates the requirement for an in-house group. The capacity of a corporation to narrow its emphasis on its core strengths is referred to here. In certain cases, finding the ideal app development partner might be the most challenging issue of all. If you are dubious about outsourcing, read further to know more about the benefits and reasons for outsourcing in India. 
What Is Outsourcing Mobile App Development?
IT Outsourcing is the method by which a company or any organization hires some outside, like an App Outsourcing Company India, to perform IT operations that their company or team cannot manage. Likewise, outsourcing mobile development entails hiring an Offshore IT Outsourcing Company to accomplish the outsource mobile app development process or other software development projects.
In 70% of cases, the primary reason for outsourcing software development is to save money; however, there are other sufficient grounds why the companies outsource to App Development Companies in India. Outsourcing software development has almost become standard practice in the application development industry. India's technology industry is predicted to rise by 2.3 percent in FY2021, totaling USD 194 billion, according to the most recent NASSCOM report. outsourcing to India is preferred by a huge number of American and European companies. As a result, India has outperformed large nations in the outsourcing industry.
Benefits of Outsourcing App Development to India
If you are wondering why is India Good For Outsourcing, then below-mentioned are some of the benefits of outsourcing App Development to India:
Cost-Effective
The cost factor is one of the primary reasons software development is outsourced to India. Hiring, software architecture consulting, licensing, training, and development costs are just a few of the variables that lead to in-house development costs. All of this can be avoided by making a single decision to outsource app development in India.
Work Flexibility
Outsourcing your tasks to Indian app developers allows you to stay streamlined and structured while also concentrating on other business-related tasks. The developers would work according to your time zone and would also ensure to provide the final product within the deadline. 
Structured Teams
When forming in-house teams, it is necessary to appoint somebody in charge so that he can manage and control and ensure the team's effectiveness. This problem is resolved as soon as the project is outsourced because the outsourcing firm in India is in charge of it. You can focus on in-house management and mentor them to keep the working process running smoothly.

Round-The-Clock Service
When outsourcing to Indian companies or developers, one may be concerned about the time zone difference; however, Indian developers tackle this concern by providing 24/7 service. India has enough employees, infrastructure, and resources to complete the web and application development process in rotational shifts and provide service round the clock services. Continuous development boosts productivity and ensures on-time delivery.
Efficient and Faster Service
Intelligent technology, a large number of engineers, talented and hardworking employees, and 24-hour service all contribute to a shorter build time. Because of this time advantage, India is a popular outsourcing destination. When it comes to outsourcing, India guarantees the fastest time for your product.
Global Skill Access
Finding qualified local professionals is usually an expensive and time-consuming task. When access is made more widely available on a global scale, it becomes much easier. Depending on the project's strategic goals, one would be able to choose the best specialist. 
Encourages More IT-Friendly Policies
Policies in India have been implemented to improve infrastructure while keeping GDP growth, telecom, taxation, power, and other industries in concern. IT is one of India's most advantageous industries, and the government has enacted several policies to maximize the benefits of IT outsourcing to India. Having your apps developed in India can help prevent data leaks, offer additional greater control over cybercrime, and provide unrivalled support for the e-filing of documents.
Latest Technology
India's large pool of engineering resources, IT prowess, and success in software development have attracted a large number of domestic and foreign IT investments. By utilizing underwater cables, fiber optic networks, and satellite communications, business owners are able to keep in touch with developers.
Also Read: Top Industries That Benefit the Most from Apps in 2024
Why Consider Outsourcing App Development to India?
Here are some of the reasons why you should consider outsourcing App development to India:
Attractive Pricing
Businesses are bothered with the cost of app development. Due to a beneficial currency exchange rate, mobile app development India companies can provide you deals that are significantly lower than those offered by companies in other parts of the world in terms of the cost. 
Speed of Delivery
When the work is assigned to the outsourced partner, there is a disposal team of specialists who have experience and expertise in app development using cutting-edge technology. They will work on the project much faster, and you will have the final product well before the deadline, allowing you to get to market faster.
Eliminate High Attrition Rates
Sometimes, there are chances that the team might not be able to perform mid-away, and you would be left hanging. However, since India is a hub of talented IT workers, these positions can be filled instantly, and your work will commence. 
Control of Project
The majority of the top IT Outsourcing Company in India offering Outsource Web/Mobile App Development Services have dedicated customer service agents as well as project managers tied to a particular project to resolve issues. You would remain the owner of the project with all control over it. 
Maintenance and Support
There is a lot that goes into outsource mobile development, including platform selection, design, security measures, implementation, testing, promotion, data analysis, and so on. Even after the application has been released and is used by users, it must be updated regularly to maintain user engagement levels. The application development company in India will handle the issue while you focus on other things. 
The Best Resources
India is home to many of the world's best software and mobile development engineers. According to several reports, India is the best pick for application development because Indian developers have extensive experience and are already working on cutting-edge technologies. Because talented developers are readily available, your outsourcing partners can easily assign the best material to your mobile development project.
Overall Cost Reduction
Once you outsource mobile application development, you immediately eliminate many other related expenses that could reduce your operational profits. You do not even have to go through an expensive recruitment process to find and hire developers and then pay them well with a slew of perks. You are not committed to spending on infrastructure upgrades to house those resources. As a result, you would guarantee that your project's ROI meets your expectations.
How to Outsource App Development to India in 2024?
Here are some of the steps how you can Outsource App Development to India in 2024:
Select the Project Type/niche
When planning on Outsourcing Companies the first thing you must consider is the type of project you intend to create. You should be specific about the niche. Then, determine how much money you can afford to spend and make a preliminary list of requirements.
Decide the Platform
You can consider outsourcing mobile apps for a single app version or the development of an application for both iOS and Android platforms, depending on your budget. Making the right decision would be impossible if you did not understand your target audience and how it is distributed across platforms.

Create Budget Estimate
This cost estimation will help you decide if to hire a freelance developer or an application development company. Companies that provide outsourcing services specifically in India are not expensive.
Develop Project Specifications
You must already understand which platform you want to target at this point. Continue by creating a feature list for your potential developments. Aside from standard features such as sign-in, user accounts, and so on, work on developing unique features that will set your application apart.
Research for Outsourcing Companies
You should search for IT Outsourcing Companies India and look for their testimonials and work. Consider a wide range of variables and use a multi-faceted strategy. Following the analysis, you should have a collection with specifications such as the years of functioning, relevant experience and portfolio, customer reviews, hourly rate, and so on.
Set Up Project Management
The success of application development depends on clear and effective communication. Before developers start their business, make sure to arrange communication and project management where you can clearly put your goals and objectives. You can use various software solutions to help you interact with your group, track all activities, exchange files and ideas, and so on.
How Much Does It Cost to Outsource App Development in India?
Because of the competitive mobile development pricing mechanism, most startups, small and medium business enterprises around the world choose Indian application developers and companies to complete their desired advancements. The primary reason for this is a wide range of mobile app development pricing options. A professional app developer in North America shall charge $50 to $250 per hour for developing software, whereas the same fee is reduced to $10 to $80 if you choose an Indian development company. In India, the approximate cost of developing a simple app range between $5,000 and $8,000. Similarly, the cost of developing a complex app could reach $20,000 or more. There are various factors that contribute to the increase in development costs, such as making constant updates to the application, dealing with user problems, managing reviews about the application, and so on.
Outsource Your App or Website Development to MultiQoS
MultiQoS is the industry's top mobile application development company, specializing in the development, design, and implementation of large-scale mobile applications. We have a team of dedicated mobile app developers to provide a broad range of app development and mobile app services to our clients, allowing the company to provide specialized IT outsourcing solutions to clients worldwide. Our team of developers is expert professionals with years of experience. Our expertise, infrastructural facilities, and resources enable us to develop innovative mobile apps for any mobile platform based on your specifications. In addition, we can offer cutting-edge technology to improve speed, performance, scalability, and optimization and ensure high-quality code and code testing to ensure bug-free performance.
Wrapping Up
A growing number of companies and startups are looking to India as a top software outsourcing destination. The benefits of outsource mobile development to India include lower prices, higher software quality, no communication gap, and access to both knowledge and expertise. However, it is quintessential to remember that you usually do so with a team with adequate knowledge and experience when you outsource, which ensures increased efficiency.
Want to Hire Mobile App Developer?
MultiQoS is the optimal choice for startups, small businesses, and well-established enterprises seeking to hire app developers in India.
FAQ on India Is Best for App Development Outsourcing
Outsourcing helps in cost savings, and there are also numerous other advantages to outsourcing. After cost savings, another compelling reason to outsource software development is for the companies to save their time and resources, which they can invest wisely in other things. Moreover, outsourcing eliminates the problem of establishing the infrastructure and technology required for development.
Outsourcing app development to India to a partner can help you save money, pace up the development process, and deliver the highest application that is up to date with the latest technological trends. India is one of the most advantageous countries to provide effective solutions, and reasonably priced and cutting-edge technology.
Outsourcing an app ranges between $200,000 and $300,000 in other countries. This is a broad range because the cost is determined by a multitude of factors. For instance, the average cost of designing a simple mobile application in India is between $5,000 and $8,000. Similarly, the cost of developing a complex app could reach $20,000 or more.
Research on potential app development teams or developers
Communicate and discuss ideas
Explain your requirements
Take note of Quality and Cost
Build Your Team
Book a Consultation Now!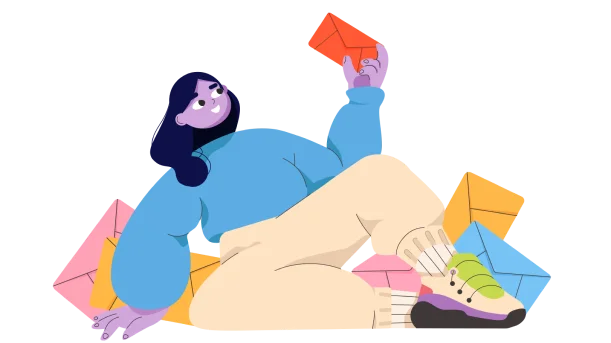 Don't Miss Out!
Your Inbox's New Best Friend. Subscribe Now and Never Miss a Beat!
Read More Blogs