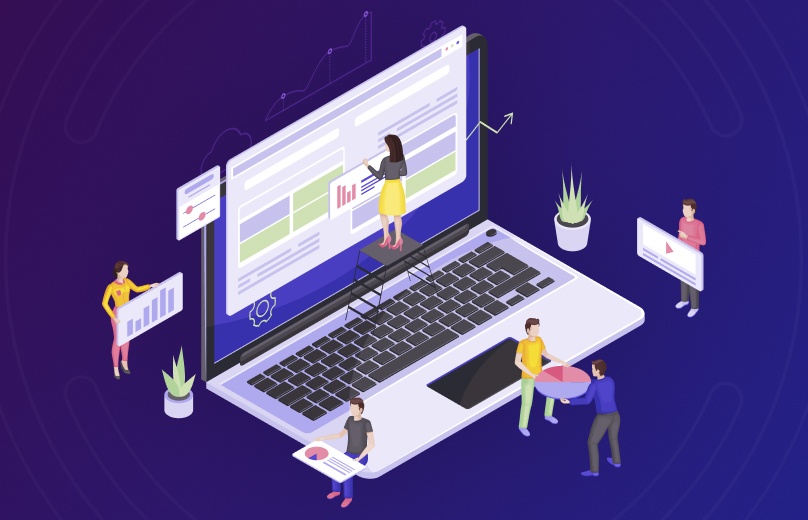 Software Development
Top 10 Software Development Outsourcing Trends That Will Rule in 2023 – [Updated]
There is no denying the fact that IT outsourcing has become increasingly common nowadays. A large number of companies are now turning to third-party vendors so that they can deliver…

Jignesh Panchal
There is no denying the fact that IT outsourcing has become increasingly common nowadays. A large number of companies are now turning to third-party vendors so that they can deliver proper solutions and ease the pressure from in-house employees. Quite impressively, IT outsourcing services have contributed immensely to the global outsourcing market.
Note that there exist various reasons why companies opt for third parties to accomplish their work. On the other hand, businesses successfully reduce their development costs to a great extent when opting for the services of outsourcing companies.
Outsourcing is shaping the global market and revolutionizing the order in which companies perceive their development. Considering the latest innovations, the majority of brands have already embraced the inexorableness of digital transformation.
Organizations, irrespective of their size, are focusing on the software development outsourcing trends in a bid to outgun their competitors. So with these things in mind, let's take a glance at the trends governing outsourcing software development.
Cloud will Emerge as a Compulsory Medium
The public cloud computing market across the world is surging ahead with impressive growth figures. So as you can see, cloud technology is here to stay and dictate things. What's more impressive is the fact that government agencies, MNCs, startups, etc. are all turning to clouds for data storage.
In simple words, the cloud computing medium is ideal for outsourcing software. This platform offers flexibility, security and scalability. On the other hand, companies are taking all the important steps to secure their data from security threats. And when the context is about data security, the cloud is your primary choice.
The Emergence of the Boutique Software Agencies
To be precise, the views related to software outsourcing vary from one person to the other. For instance, some prefer dealing with a single outsourcing company. On the other hand, others claim that they enjoy the benefits of collaborating with multiple vendors.
But if the latest trends are to be believed, a large number of businesses are in need of those companies which possess narrow specialization. The primary reason behind this trend is the tech area which has been rapidly evolving. In other words, it is seemingly impossible to have an in-house team to stay compliant with the innovations appearing every day.
When the context is about outsourced software development, organizations are looking for skilled service providers to harness maximum quality. Quite interestingly, the need to collaborate with one or more vendors is not an issue as long as the company is achieving the desired outcomes.
Users Are More Aware of AI and IoT
You would be quite surprised to know that users are more concerned about AI and IoT in outsourcing software development. On the other hand, shopping from e-commerce portals has become a new normal in our lives.
The rising demand of users to buy from online stores rather than offline is allowing companies to invest more in enhancing the user experience. Quite impressively, customers are more likely to spend a large amount of money to avail a positive experience.
This is the reason that AI and IoT solutions would enhance e-commerce as these two technology mediums would help you offer a personalized customer journey. Note that AI-powered chatbots are already substituting human responses while providing clients with the required UX they deserve.
Cyber Security Needs Would Increase Substantially

There is a growing emphasis on cyber security for software development outsourcing. Organizations are now investing a large amount of their budget to stay compliant with the General Data Protection Regulation.
In simple words, irrespective of their size, companies are outsourcing their software development needs to those companies that offer cyber security services. With effective cyber security services, companies can now guard their business data and reduce issues related to security. Also, data has long become one of the most valuable resources. Meeting the compliance standards of GDPR remains the top priority of companies outsourcing their software development needs.
Surge in Demand for Blockchain Services
No doubt, blockchain is steadily evolving as one of the major trends in the realm of software development outsourcing. From designing smart contracts to granting immediate micro-transactions, blockchain has been exemplary in streamlining the software outsourcing process.
Also, the distributed ledger technology, which is a built-in feature of blockchain, has provided a great deal of transparency and security. With the increase in demand for blockchain-based services, companies are employing a large number of professionals conversant with this revolutionary technology. But at the same time, there has been a shortage in the total number of blockchain developers. Hence, companies are outsourcing to blockchain developers.
Vendors Should Be More Flexible
There is no denying the fact that the nature of IT outsourcing relationships is changing on a steady basis. The latest software development trends indicate that companies that are outsourcing are always on the lookout for more flexible vendors.
For instance, outsourcing companies would expect that their vendors can scale up and down as per the requirements. In simple words, the vendors would need to be ready to restructure teams within a short time.
Also, they should be agile enough to deliver the desired outcomes. On the other hand, organizations are also looking for vendors who can adapt quickly to their business ethics. It goes without saying that the outsourcing company would appreciate it if the offshore developers could easily integrate into their company's culture.
Furthermore, they also expect that their remote IT specialists will be eager to deploy the latest tech platforms to develop advanced and scalable software solutions. Outsourcing companies also expect that offshore development companies would employ a skilled workforce to develop futuristic applications.
Conclusion
So as you can see, opting for quality offshore software development services is important for the growth of a business. If you are a company that doesn't want to fall behind, you should start outsourcing your software development needs. Though there are various challenges related to offshore development, maintaining an in-house team is quite difficult.
Do you believe your business is prepared for the new year?
If not, now is the moment to start implementing cutting-edge technologies and become a game-changer in your industry. MultiQoS Technologies is a global IT services company with more than 12+ years of expertise. We provide custom mobile app and web development services to customers from all over the globe. Our experts will create a more effective plan that is tailored to your company's needs in order to business success.
Are you still mulling with questions about your company's growth and future plans?
You can hire our professionals to acquire the greatest and most advanced IT outsourcing programs offered, along with the most up-to-date technology and features. while you focus on your core competencies, We'll build high-quality digital solutions for your business.
Let's Create Big Stories Together
Mobile is in our nerves. We don't just build apps, we create brand. Choosing us will be your best decision.
Build Your Team
Book a Consultation Now!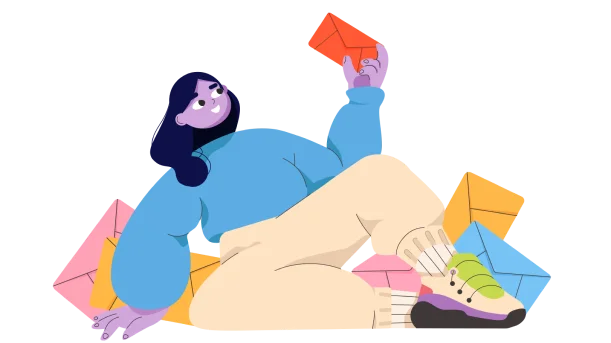 Don't Miss Out!
Your Inbox's New Best Friend. Subscribe Now and Never Miss a Beat!
Read More Blogs